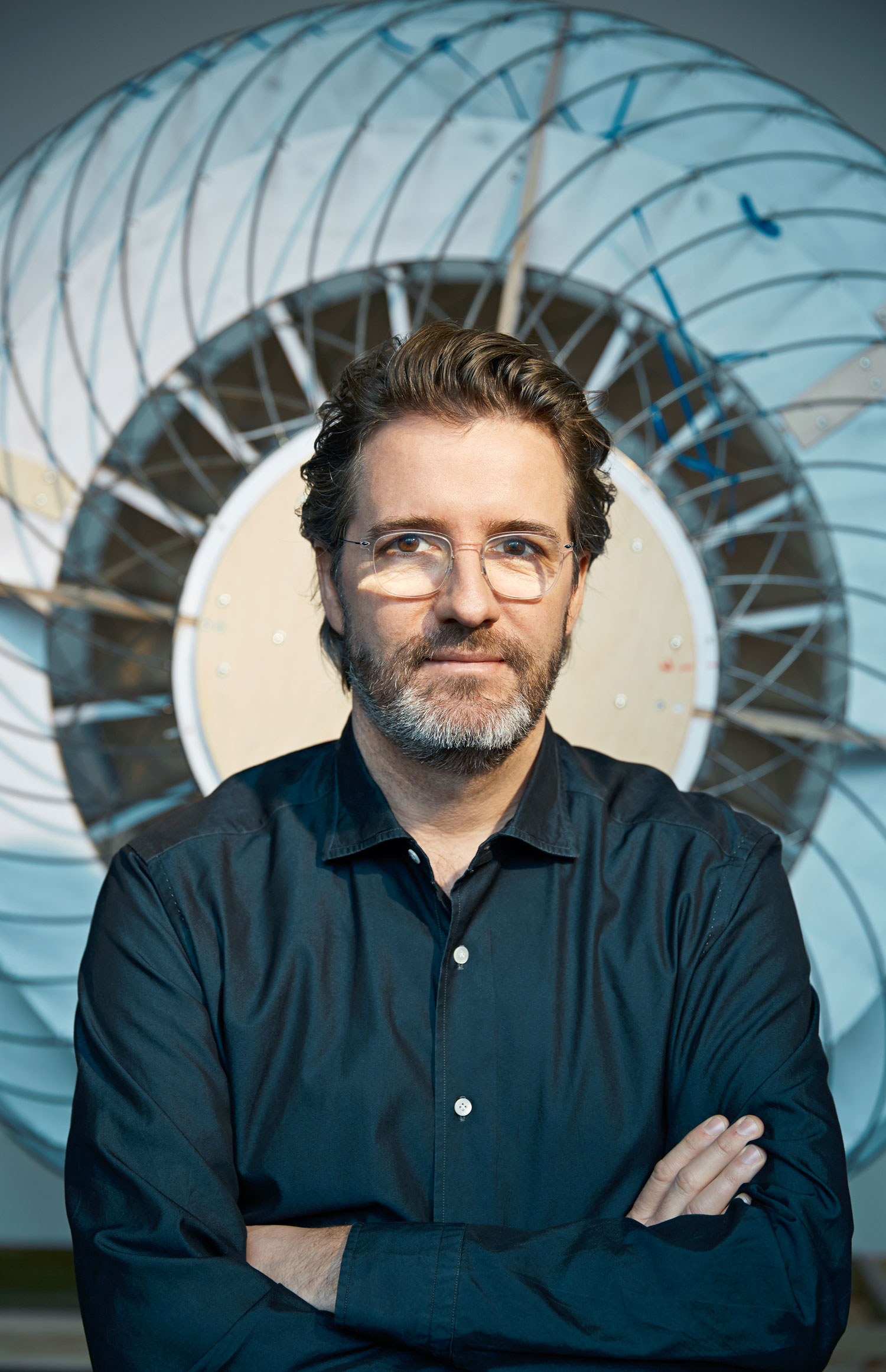 'An exhibition is like a small weather system' - Olafur Eliasson on art, audience and the Experience of putting on a show
In the spring of 2004, Tate Modern asked Olafur Eliasson to extend his hugely successful installation, The Weather Project, beyond its proposed run of six months.
Eliasson said no. Why? After all, the work – a huge semi-circular screen in the Turbine Hall, backlit by two hundred lights, made to resemble a sun when combined with a reflective foil ceiling and artificial mist – had already been installed so no furher work, thought or documentation theoretically was required.
However, Eliasson is a particular artist, in that he doesn't view his works or exhibitions in isolation. "I think in systems, in networks, in aggregates, and I define objects through the consequences they have in the world," he tells his friend and collaborator Anna Engberg-Pedersen in our new book, Olafur Eliasson Experience. "I look not just at a thing but also at its potential for creating action. I take in an object by looking at it from all sides, at once or over time."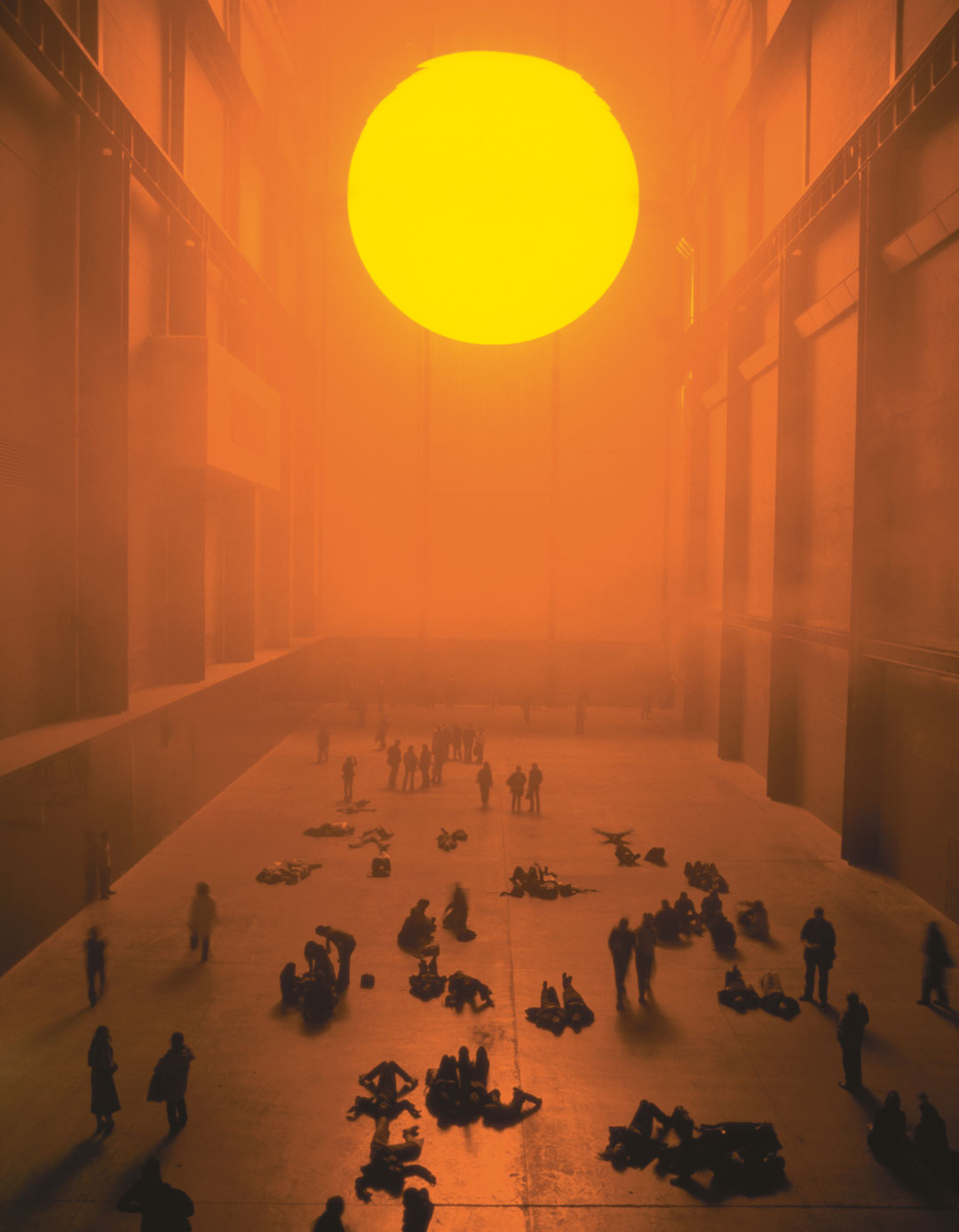 The Weather Project may have closed on 21 March 2004, but that didn't necessarily mean all effects of the show were over. As Eliasson explained to the New York Times immediately after the show's close.
"The time after a show is just as interesting to me, because then it becomes an object of memory, and its meanings change."
That curiosity also extends to the show's run, when Eliasson pays close attention to not just the works on show, but also to the building and the experience of the museum and gallery goers.
"I'm curious about how an institution welcomes visitors, for instance," he says. "Is it a good host? It has to perform an act of double hospitality – towards the visitors and towards the artworks. What spatial constraints does the museum's architecture present? What values does it believe in? How do we imagine visitors moving from one work to the next? What types of experience will they see next?"
In this way, Eliasson – whose work always focuses quite closely on human experience – ensures a seamless artistic development from the objects on display to the circumstances of their display and enjoyment. Nothing should be viewed in isolation, since everything has an effect on everything else. Indeed, The Weather Project serves as an apt example in this case, because Eliasson believes all exhibitions have meteorological aspects.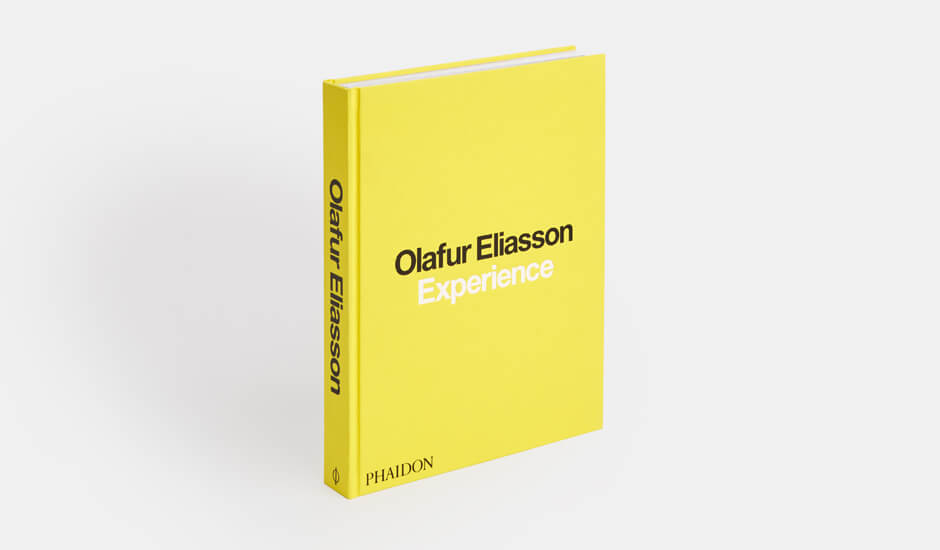 "An exhibition has a texture, an atmosphere," he says in our new book. "It's like a small weather system: you enter it, are enveloped, live through the questions that particular atmosphere asks, and leave it again – retaining, I hope, some trace or feeling of what you passed through. I treasure the fact that you cannot quantify atmosphere – I feel more at ease in the non-quantifiable."
For more on Eliasson's experiential art order a copy of Olafur Eliasson Experience here. And to see Olafur Eliasson talk at the Southbank Centre's Queen Elizabeth Hall in London on October 26 go here.