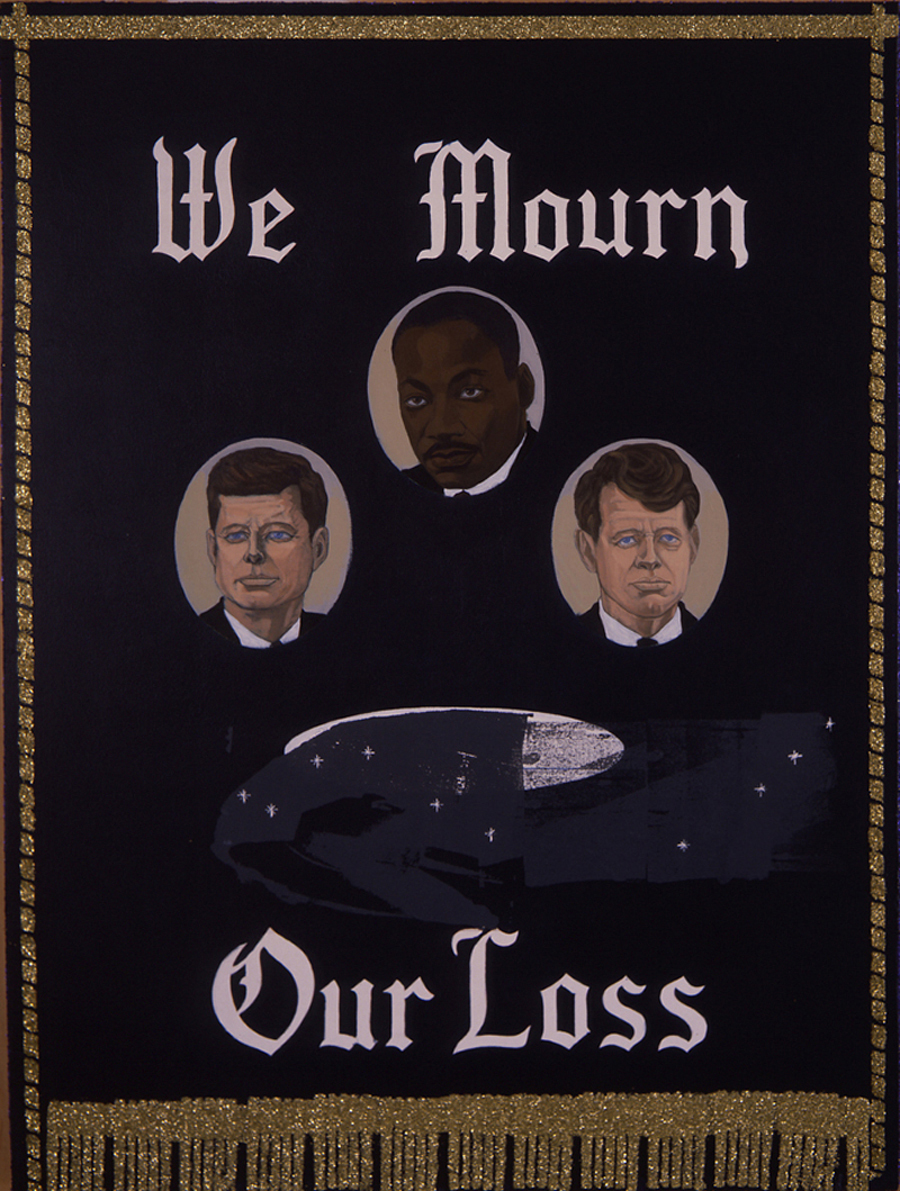 How Kerry James Marshall kept MLK's memory alive
The artist was inspired by commercial souvenirs to spread Dr. King's legacy - without desecrating his memory
In his final sermon, delivered the day before his assassination on 4 April 1968, Dr Martin Luther King Jr. entertained the possibility of his death. "Like anybody, I would like to live a long life," he said in his famous address, I've Been to the Mountaintop, "longevity has its place. But I'm not concerned about that now."
One of many people who are concerned with King's legacy is the American artist Kerry James Marshall. Marshall remembers MLK's murder, and its aftermath. "With the assassinations of Malcolm X, in 1965, and then Martin Luther King Jr. and Robert Kennedy in 1968, it seemed like the end of America's dream was near," the artist writes in our new book.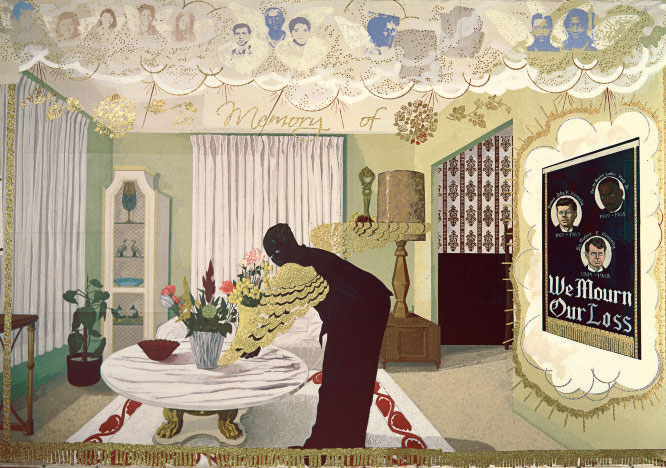 He has included Dr King's likeness in a number of paintings, including We Mourn our Loss I, Souvenir I, and Souvenir II. These works feature a commemorative banner, similar to the kind of souvenirs that were on the market in the months following King's death. We Mourn our Loss repeats and alters an arrangement of assassinated US leaders – including King, Bobby Kennedy and John Kennedy – while the Souvenir series places the banner, alongside other reminders of dead Civil Rights figures, in a fantastical, domestic setting. The pictures might seem sentimental to begin with, yet Kerry is really trying to develop that mass, commercial sentimentality into something more significant.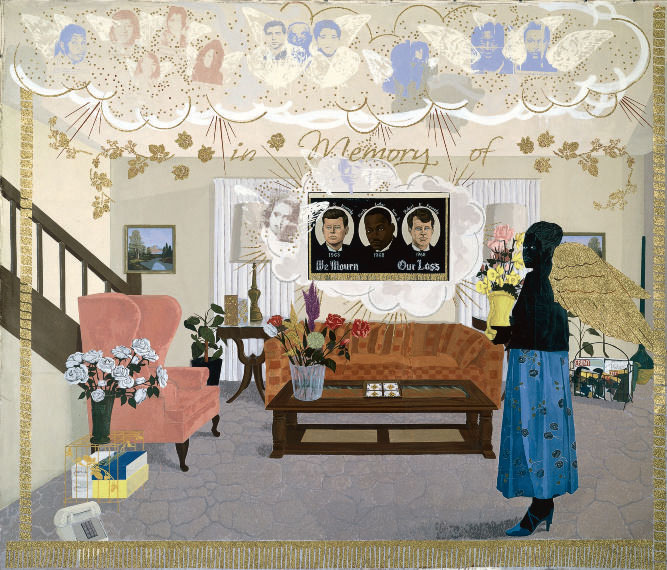 "Commercial commemorative souvenirs often provide a space for the purchaser of the object to insert himself into the process of commemoration," Marshall explains. "In the We Mourn our Loss paintings I left a blank oval in which viewers can write something that inspires a sense of loss in them. The commemorative banners suggest how the process can be opened up, so that other people can participate in it. The images of King and the Kennedys are blocked out in various ways to allow people who want to insert something of their own to do so without feeling that they're desecrating a memory."
Dr King may be gone, but in Marshall's paintings, his memory can live on, illuminating and guiding, long after his death. For more on Kerry James Marshall's work order a copy of his monograph here.