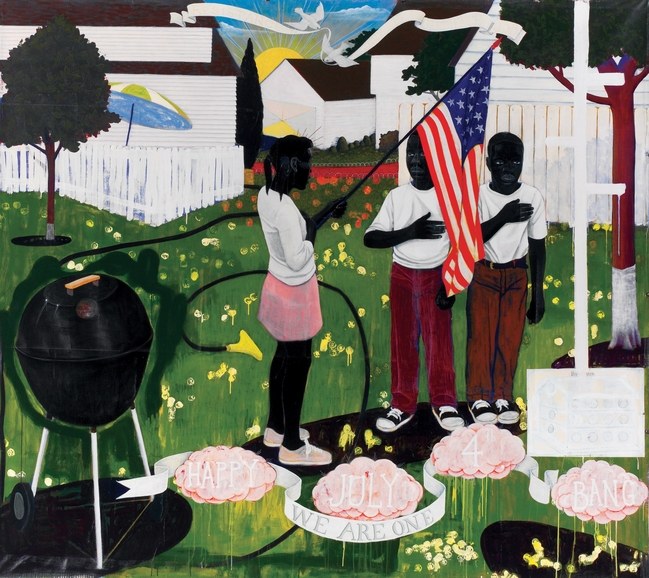 When Kerry James Marshall painted the 4th of July
In Independence Day week we look at how the painter's work Bang subtly subverts an all American holiday
"The character and conduct of this nation never looked blacker to me than on this 4th of July," said the 19th century African-American orator social reformer Frederick Douglass. While Douglass celebrated the birth of his nation, he lamented an unfulfilled promise that many abolitionists saw in the Declaration of Independence, which might have granted slaves equal rights.
Decades later, we can still detect a little of that darkness in Kerry James Marshall's 1994 painting of Independence Day celebrations, Bang. In one sense, it's a typical representation: beside a smoking suburban barbecue two boys pledge allegiance to the US flag.
Beneath them, on a kinking banner and fluffy clouds are the words: 'HAPPY JULY 4TH BANG', and 'WE ARE ONE'. Little could be more patriotic; yet the children are all very dark-skinned African Americans, and their faces are sombre, not elated, as the sun sinks behind them. The picture is most decidedly mixed.
"We tend to assume there is one history of America: the mythical, heroic narrative of an all-inclusive, grand project that had at its inception the goal of embracing differences and treating all as equal," said Marshall during an interview to mark his 2013 National Gallery retrospective. "If we allow ourselves to be lost in this mythology, we overlook the more disturbing, less humane dimensions of our history."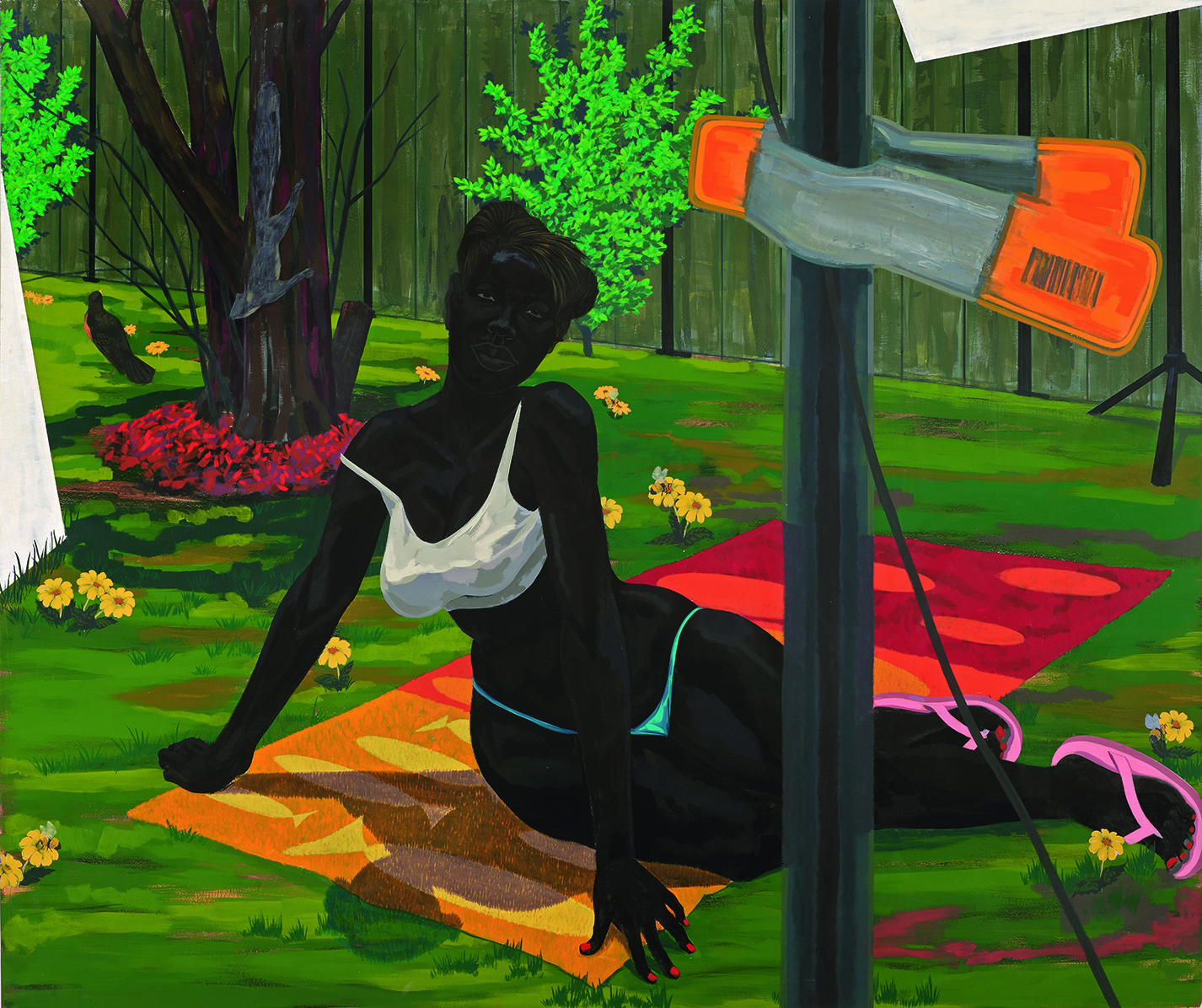 Those disturbing, humane dimensions gave this painting a little history of its own, once it was added to the Progressive Insurance Corporation's art collection, and hung in the firm's Cleveland headquarters. Bang unsettled the insurance's firm's Cleveland staff so much that Marshall himself was invited to Ohio to address the company.
"We had a conversation in front of all the employees, and opinions were divided," the artist told Art in America in 2013. "Some employees loved it and others were never going to get past the darkness of those figures. Some black employees said, 'White employees call us names because that picture is up there.'"
As a painter, Marshall sees skin colour as all-important, so a few unkind words aren't going to change his style. "When I insert a figure into a painting space, I have to consider all of the things that it means and then construct, edit and revise in order to reach its maximum effect so that blackness becomes a noun, not an adjective," he says in our Contemporary Artist Series book.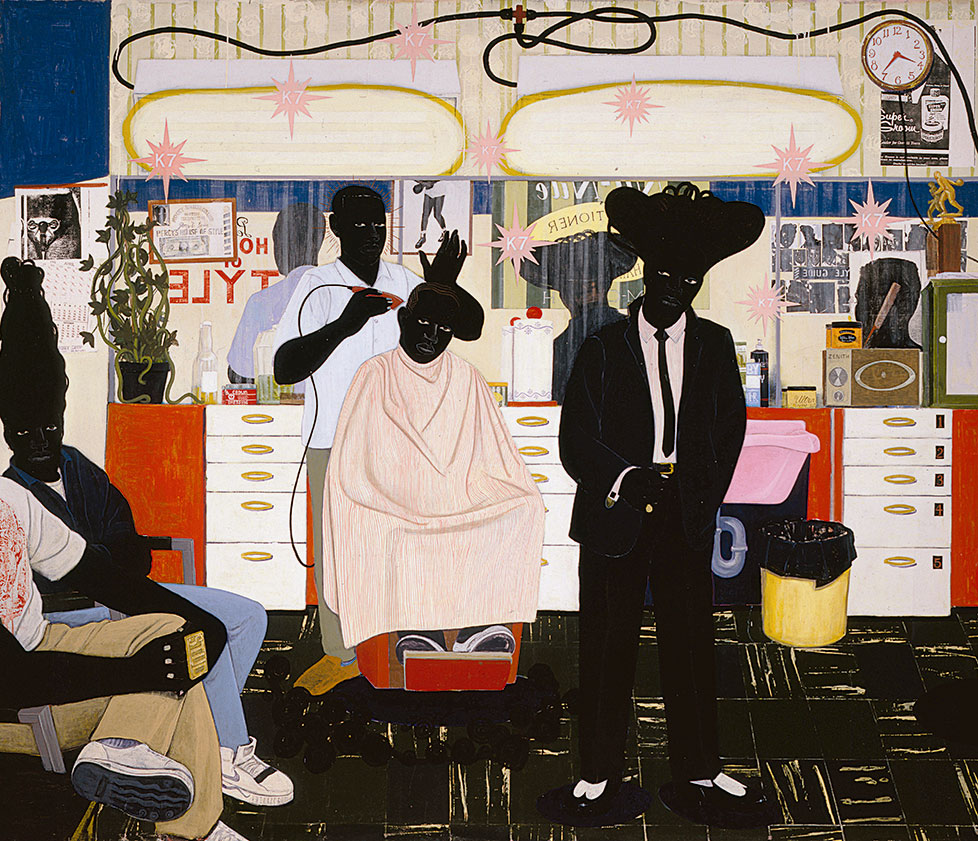 That noun is certainly present in this picture, and helps to rewrite just a small portion of US history, clarifying the mythology, and bringing blackness to the fore.
For a better understanding of an important artist's life and to see some brilliant paintings you might not otherswise be aware of get a copy of our Kerry James Marshall Contemporary Artist Series book here.