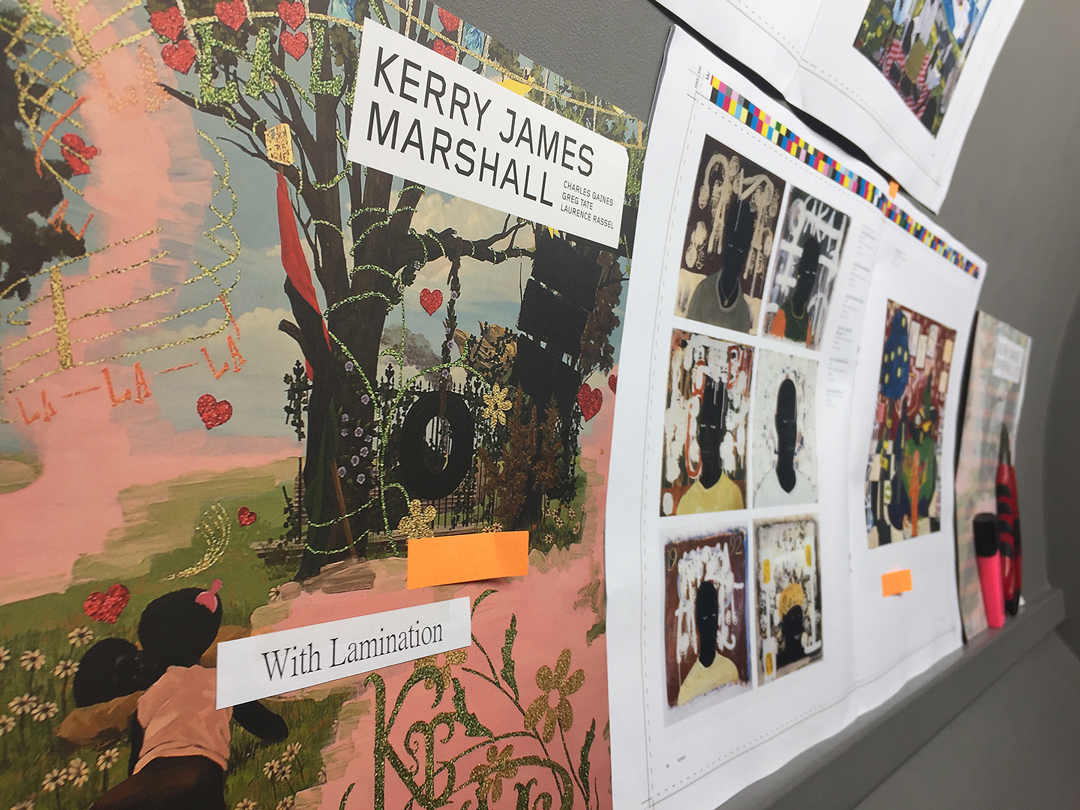 In Production - Kerry James Marshall
Contemporary Art Editor Michele Robecchi gives us a sneak peek at a book about to leave our shelves for yours
Recently included in TIME magazine's list of the 100 most influential people in the world, Alabama-born, Chicago-based Kerry James Marshall is one of the most exciting artists working today with the critically and commercially acclaimed painter increasingly revered for his representation of the history of African-American identity in Western art.
Our new Contemporary Artist Series monograph was put together by Phaidon's incredibly talented, incredibly knowledgeable Commissioning Editor for Contemporary Art Michele Robecchi in full collaboration with Kerry.
It's the most comprehensive overview available of Marshall's remarkable career. The painter is conversant with a wide typology of styles, subjects, and techniques, from abstraction to realism and comics; Marshall synthesizes different traditions and genres in his work while seeking to counter stereotypical depictions of black people in society. Here, Michele tells us how the book came about, what it was like to work with Kerry and why Marshall is so hot right now.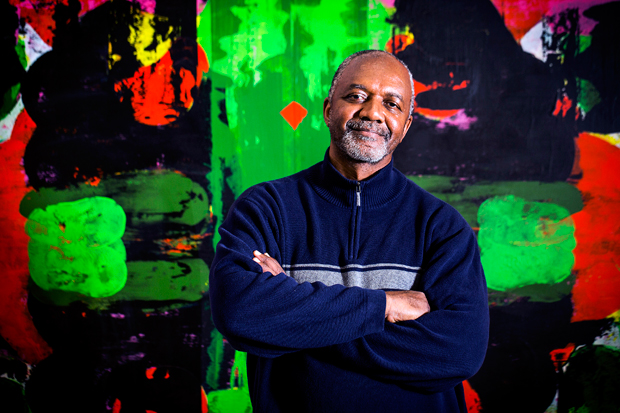 How did the book come about? A few years ago I went to see his retrospective at the Museum of Contemporary Art in Antwerp. It was the first time I got to see a comprehensive survey of his work and, without lapsing into metaphysical parlance, that's where the seed was planted. I was already familiar with his work, I remember seeing it in Documenta, but I never met him before and it was only when he had his solo show at David Zwirner in London in 2015 that I had the opportunity to discuss the idea of a book with him. At that time I didn't know he was going to have a major traveling retrospective in the States. Fortunately he was interested, even with an engagement of that caliber on his plate.
What is it about him that made you want to do it? I just think he is one of the most interesting artists around. His work is so relevant both politically and aesthetically. In a way he carved the path for a lot of artists that came after him. Kerry always had great ambitions for his work, he is one of those artists who made a deliberate decision to stick to his own ideas even in less-favorable times with the knowledge that sooner or later he would have been proved right. It has taken time for him to get where he is today and finally get his dues. I guess he was ahead of his time for a lot of people. The art world can be really slow at catching up with things at times.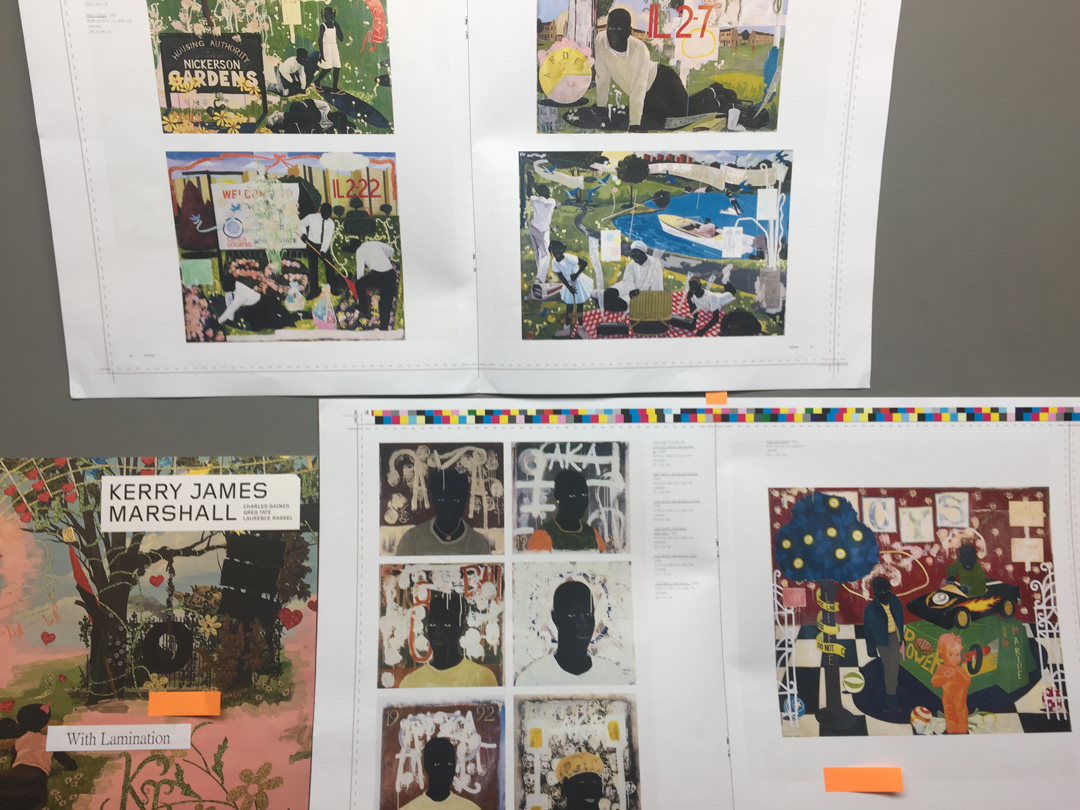 He suddenly has become really hot right now, so the book is well timed, isn't it? It sure is. But it's very dangerous to make a book because of the hype. I would have never entertained the thought if I didn't believe in what he does. The retrospective at the Met in New York, the MCA in Chicago and LA MoCA generated a lot of attention but even discounting that kind of institutional recognition, the intrinsic quality of his work is outstanding and that's what ultimately counts.
What is it about his work? Marshall believes in the Davincian idea of art as science and how art can serve to help us progress towards certain goals we have as humanity. His work is about creating a platform for ideas – it is not a place for self-expression, although laterally there is a lot of it. If you look at his paintings, you can see that nothing is casual. Visiting his studio was a humbling experience – it's really a laboratory for ideas. But it's not just about composition and technique. In his essay in the book, Greg Tate talks about how, as a young boy, he went fishing and boating on America's great lakes with his family as a kid, and how Marshall alone depicted the normalcy of these recreational pastimes. The black community has been massively under-represented in American museums so far and a great part of Marshall's work is set to rectify this colossal historical mistake.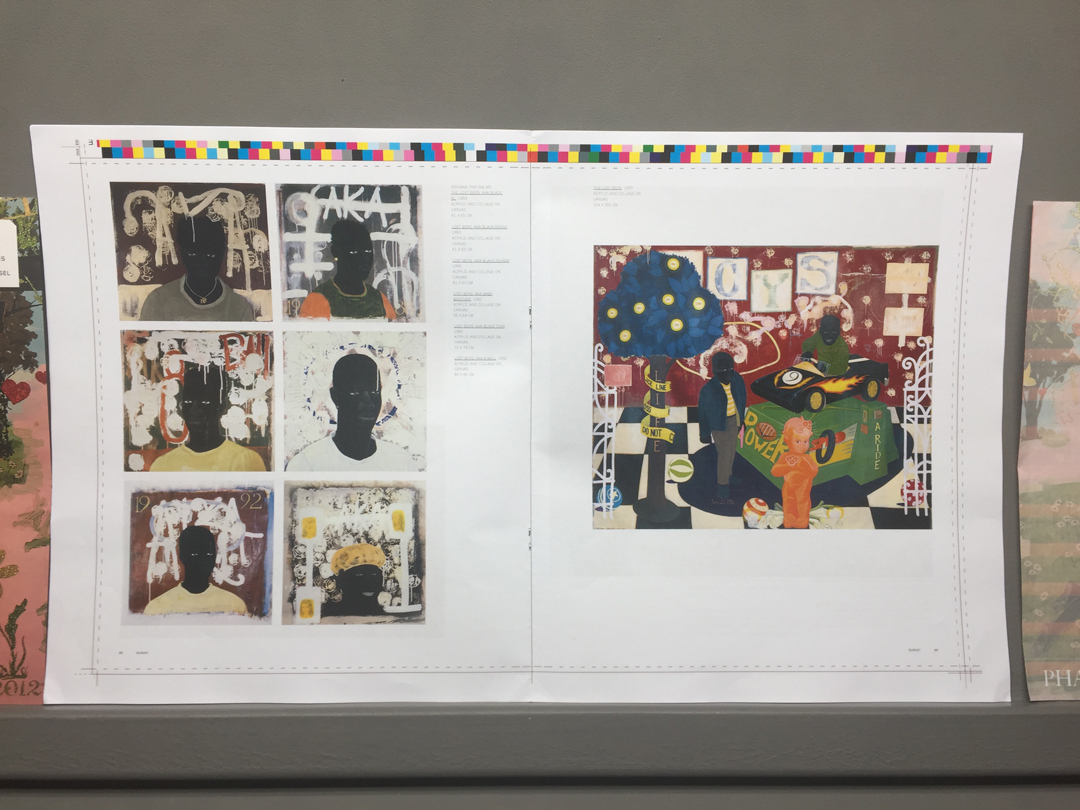 How closely did you work with him? Very. He was great to work with in that respect. One of the founding principles of the Contemporary Artist Series is that we work very closely with the artist. So much has been happening to him over the last few years. The US retrospective, all those talks and conferences, The Time Magazine thing (Marshall was just recently nominated as one of the most influential people in the world by the magazine) – it's been a hell of a ride for him over the past two-to-three years but he always found the time to focus on the book and was appreciative of the hard work we put into it. I think he knows that a book, unlike an exhibition, is here to stay. It has to stand the test of time, and he really made sure that we would end up with something special.
What's the hardest bit to get right with a book like this? The most important thing was to make a book that would reflect the spirit of the Contemporary Artist Series but that at the same time would offer something more, or different, from the other publications he has to his name. When I went to see him he showed me one of those museum guides, where works are reproduced in thumbnail size. 'Do they have to be bigger than this? Isn't that enough information'? I could totally see where he was going. We basically agreed on making a book that would present the work as an oeuvre and that would illustrate process as well as practice. He was really open in that regard and he gave me a lot of unpublished material. Kerry works alone, there are no assistants around him, which is unusual for an artist that busy. He has a peculiar filing system – drawings, photographs and ephemera are scattered around the studio but he knows where everything is. I walked away with so many incredible things very few people have seen before, like the poster of the very first exhibition he was in or the original sketch for Portrait of the Artist as a Shadow of His Former Self. He trusted me with a lot of his archive and I was immensely grateful for that.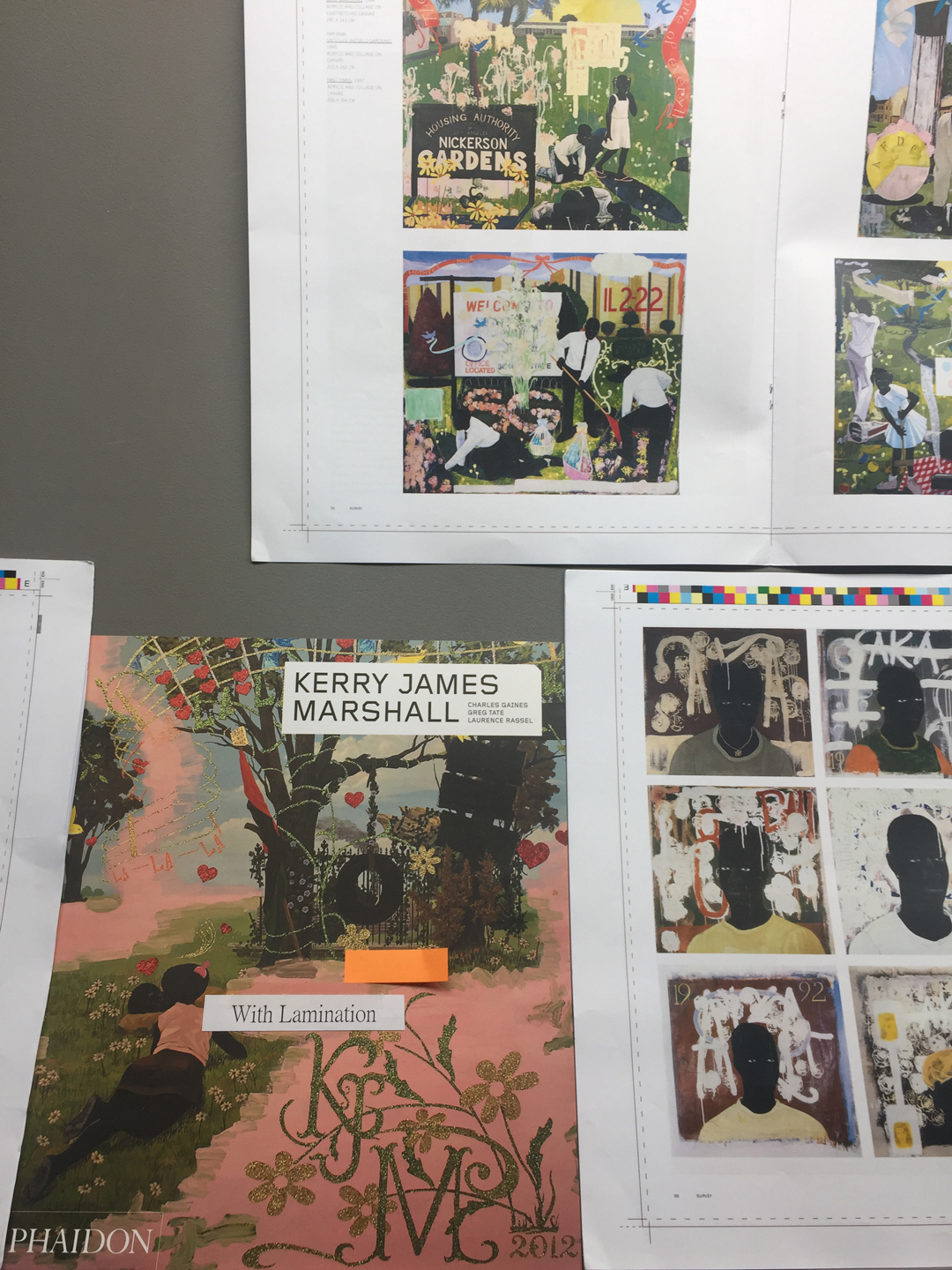 What was the thing that was perhaps most interesting for you? There are so many. It was interesting to hear about his time at the Otis College of Art and Design, how he came to paint what he does, and his view on art and society in general. We have a great conversation between Kerry and Charles Gaines in the book and I must have listened to the audio file at least ten times. Just plenty of delicious and nutritious food for your brain.
And the bit that you're most pleased with? The fact that he likes the book. He saw it for the first time in Berlin a few weeks ago and he seemed genuinely happy with the way it came out. My number one priority, when it comes to work on a monograph, is to always please the artist. The best reward you can get as an editor is when you see that happening.
What do you think the reader will get from it? I hope the reader will get from it as much as I did. Charles Gaines, Laurence Rassel and Greg Tate all provided great contributions. The selection of images we put together is quite exhaustive. It touches on practically every cycle Marshall has produced over the years, and it features also some of his lesser-known but equally important conceptual art work. There is also a selection of his own writings, including an essay on his relationship with Andy Warhol and Pop art, although a personal favorite is probably his 'Letter to a Young Artist'. It's such an inspirational and powerful text. He wrote it in 2006, and ten years on, it's still burning.
Be the first to get the book by Pre-ordering our Kerry James Marshall Contemporary Artist Series monograph here now. It ships June 12.