Celebrity restaurateur Mr Chow debuts art in China
The Shanghai-born restaurateur stages his first Chinese art show, with a little help from Warhol and Keith Haring
Did you know that the legendary celebrity restaurateur Mr Chow attended the renowned Central St Martins art school in London? Though best known as a world-class restaurateur, Shanghai-born Michael Chow studied at the London design school during the 1960s, and tried to make it as a fine artist, before opening his first restaurant in Knightsbridge on Valentine's Day, 1968.
Chow's initial innovation, to combine Chinese food with an English-language menu, contemporary interior design and Italian service staff, has proved remarkably successful, yet Michael has maintained his relationship with the art world, commissioning and collecting works by some of the greatest artists of the 20th century, including Cy Twombly, Andy Warhol, Ed Ruscha and Keith Haring, as well as finding time to indulge his love of painting.

Now, the Ullens Center for Contemporary Art, in the 798 Art District of Beijing, will display a few of Chow's own canvases. The exhibition, Michael Chow: Voice of My Father, has just opened and runs until 22 March. Its title refers to Zhou Xing Fang, Chow's father, and the late Peking Opera Grand Master. Zhou, who died in 1975 at the age of 80, was highly regarded in Beijing cultural circles, until falling out of favour during the cultural revolution. However, over the past few years, Zhou's reputation has been restored, as the cultural custodians of the People's Republic reassess earlier artistic achievements.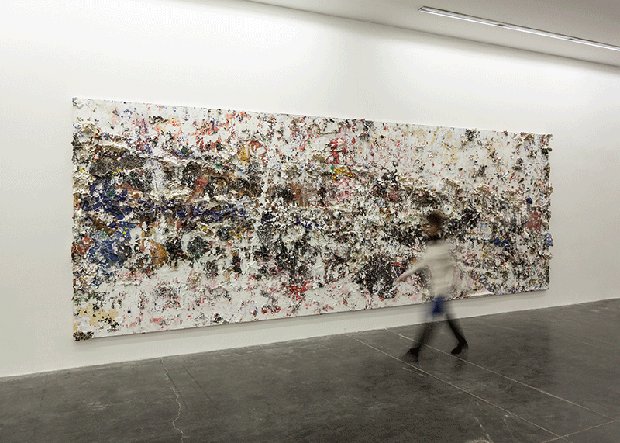 Indeed, this exhibition – which will travel to Shanghai and the US – is being staged to coincide with the 120th anniversary of Zhou's birth. It's unclear how Chow's work ties into his parental legacy. The paintings include unusual items, such as antique nails, lumps of gold, eggs preserved in resin, and even high-denomination US bank notes. Chow has described his technique to the New York Times as one of "happy accident" and, to some eyes, his art pays tribute to Zhang Huan's Poppy Fields series and Xu Zhen's Under Heaven paintings, as well as earlier works by the likes of Pollock and de Kooning.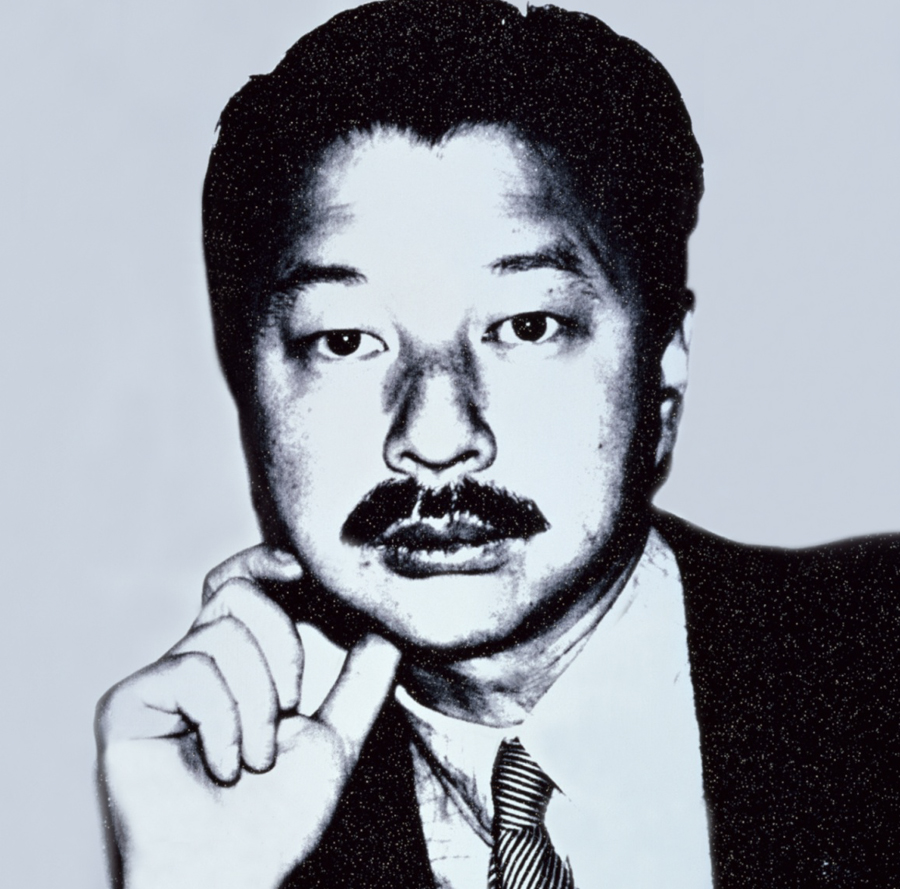 They may not be universally well received yet Chow, better-known for servicing other people's tastes, is also exhibiting pieces from his own collection by the likes of Warhol, Jean-Michel Basquiat, Julian Schnabel, Ed Ruscha, and Urs Fischer, as well as archive photographs of his father's operatic work. A varied repast, then, from someone with a wide-ranging cultural appetite. For more, go here; for a greater understanding of great Chinese art past and present buy a copy of The Chinese Art Book, and to understand the finer side of the restaurant business, consider Nick Lander's book The Art of the Restaurateur.