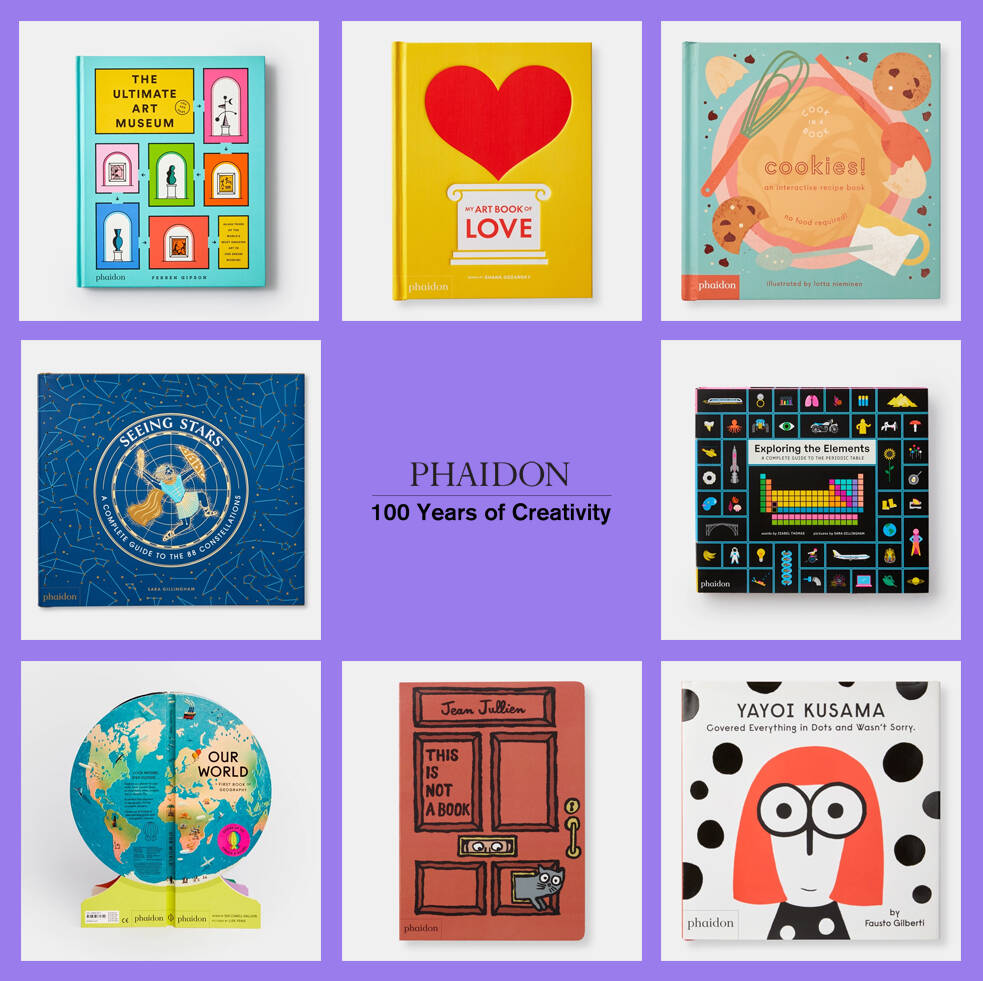 Phaidon's Kids 100
Encouraging creativity for your generation and the next
Phaidon's focus on art, architecture design and the culinary arts, has served it well over the past century, winning over some of the most mature and well-developed readers across the globe. Nevertheless, that hasn't stopped our editors from creating an award-winning children's list that presents haute subjects in ways that everyone from high-schoolers to pre-schoolers will understand.   Art Workshops for Children, by long-standing Phaidon children's author, artist and arts educator, Hervé Tullet, is a delightful guide to twelve children's art workshops; each entry is designed to spark children's imaginations, champion group bonding, and result in visually pleasing works, worthy of display on the family fridge, if not in the white walls of a fine art gallery.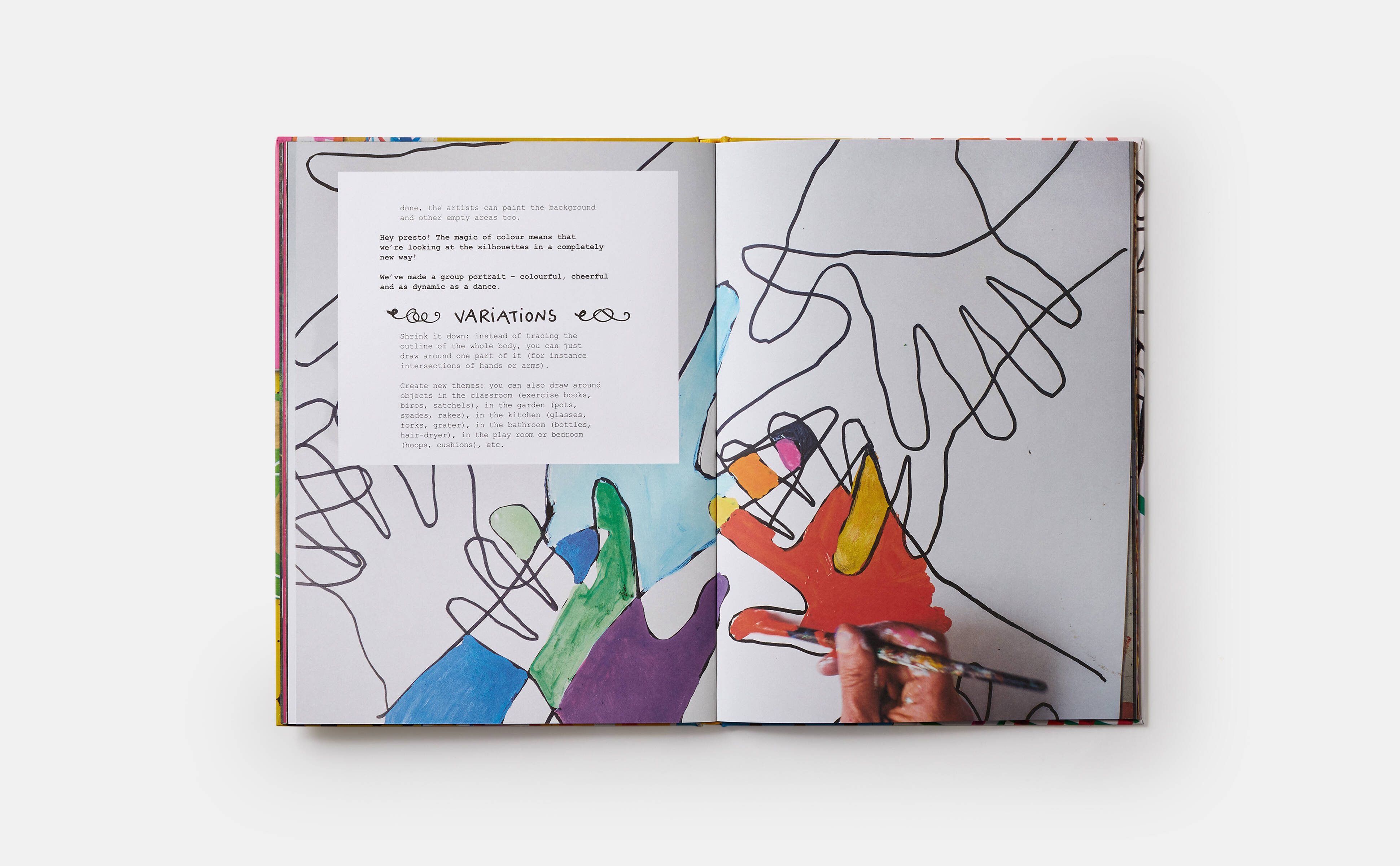 To introduce kids to blue-chip works, consider The Ultimate Art Museum. This book conjures up an imaginary art institution, unconstrained by space and time. Discover beautiful reproductions from prehistory to the present, arranged in easy-to-navigate, colour-coded wings, galleries, and rooms, each with an informative narrative guide, perfectly suited to young readers.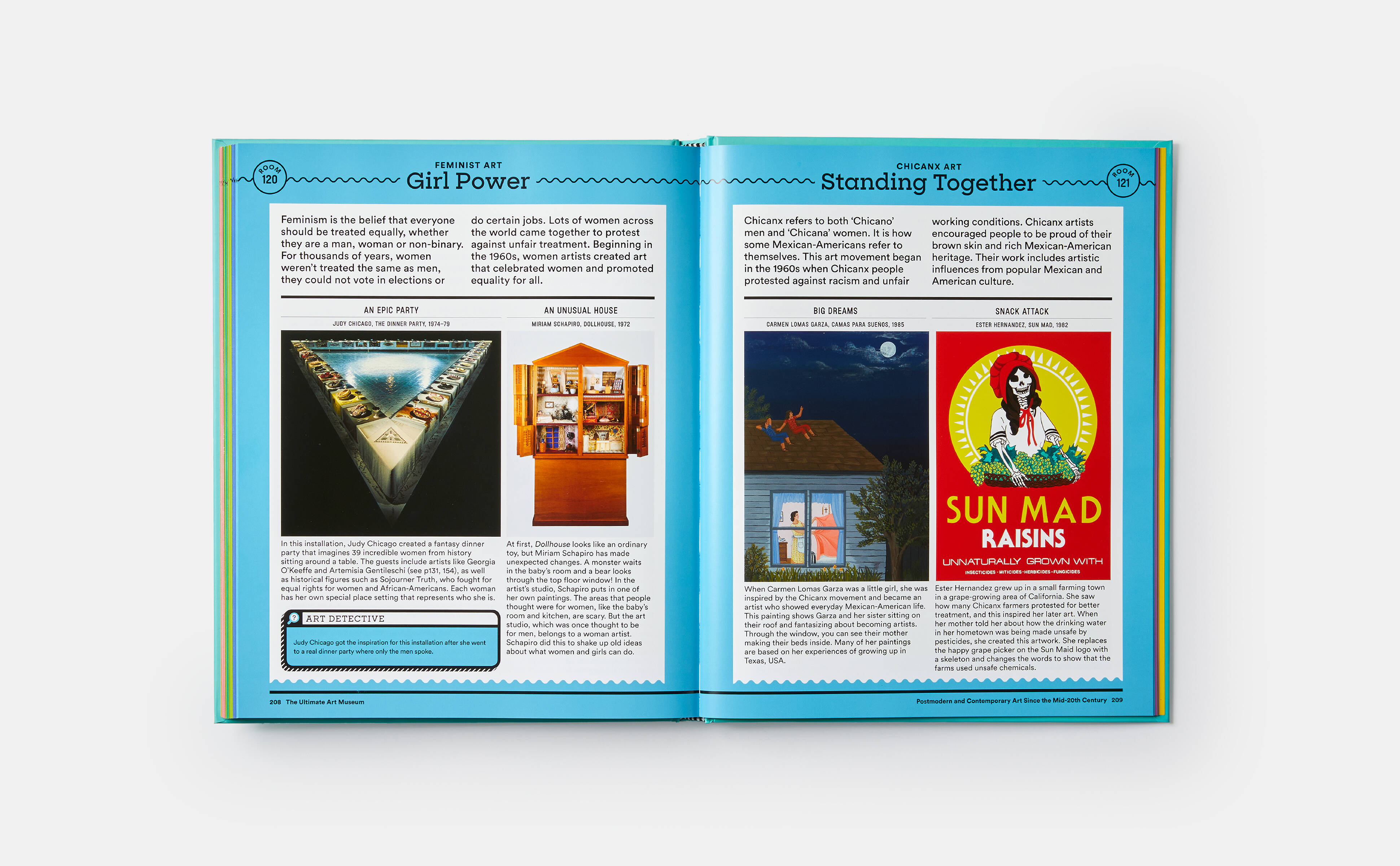 My Art Book of Love simplifies art appreciation even further. This title, created for toddlers and pre-schoolers, features 35 full-page artworks focussing on love in all its forms, accompanied by a brief and gentle read-aloud text. Each artwork's title and artist's name are included as secondary read-aloud text, for true integration of narrative and information.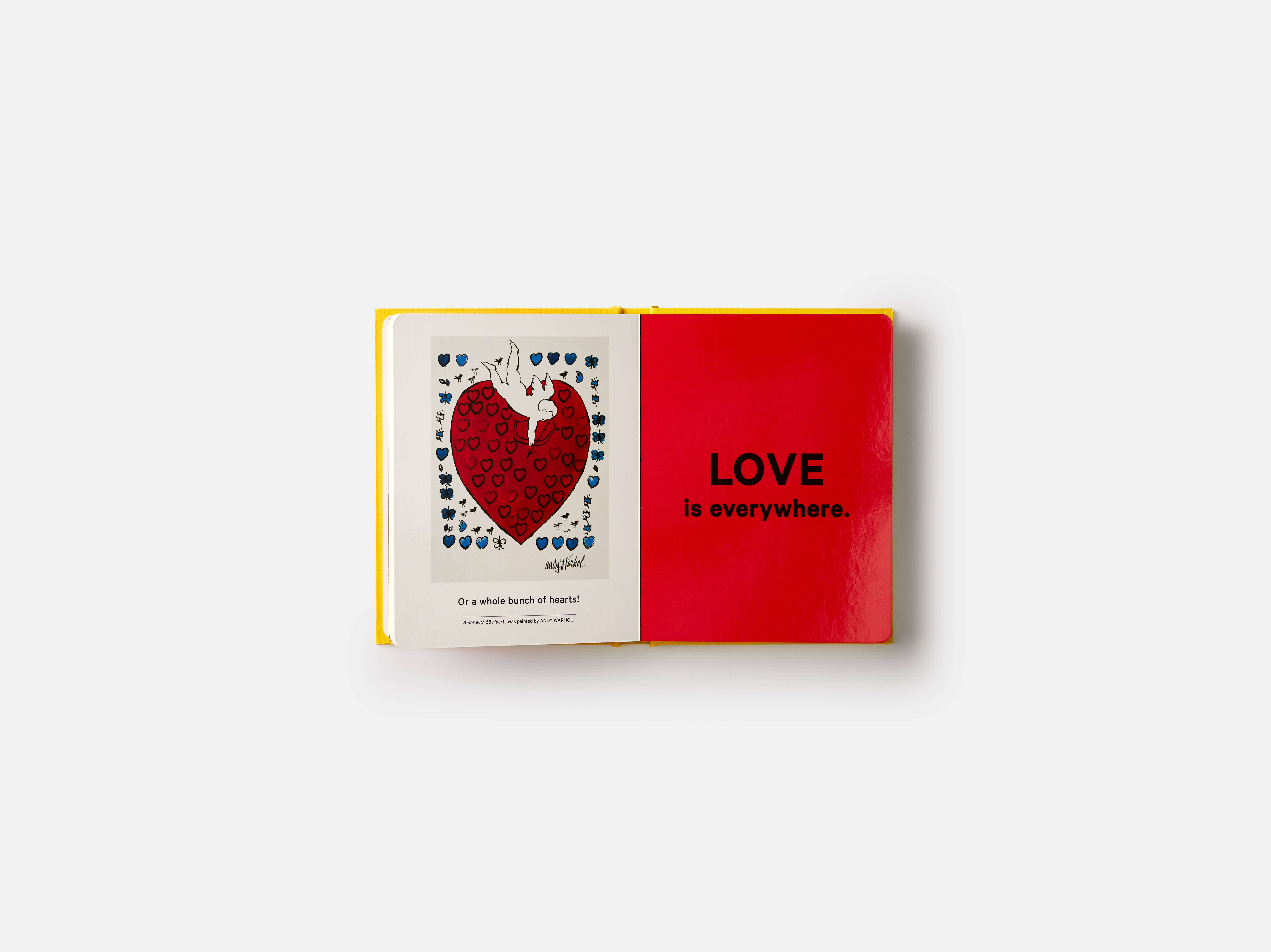 My Art Book of Happiness takes the same format, but alights on happiness, rather than hearts. It features 35 full-page artworks from a variety of periods, all created with a single, happy feeling in mind.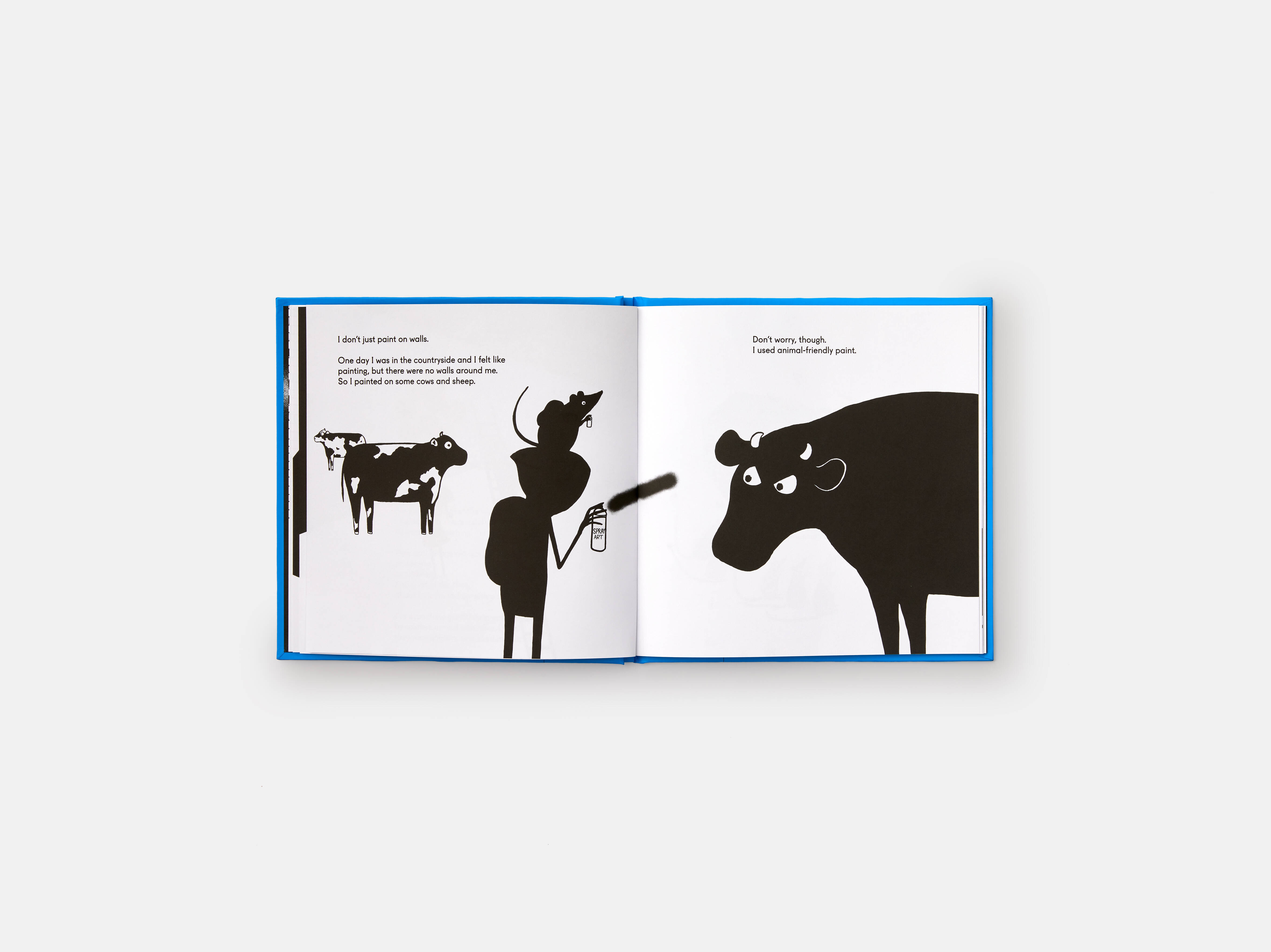 To offer the younger readers in your life a little biographical insight into today's biggest contemporary artists, try our books Banksy Graffitied Walls and Wasn't Sorry, and Yayoi Kusama Covered Everything in Dots and Wasn't Sorry. These fun, beautifully illustrated books by Italian illustrator and author Fausto Gilberti bring life, intrigue, and whimsy to the charming and mysterious story of two of the most important contemporary artists of our time.  
While Phaidon's chefs' monographs might be beyond the kitchen skills of many younger readers, our kids' books still help to get kids cooking. Cookies!, Pancakes!, and Pizza! All form part of our interactive Cook in a Book series, each of which is created for budding young chefs and their grownups.  
Simple, straightforward recipe texts take readers through each step of cooking pancakes, pizza, and cookies, while interactive novelty features, such as pull-tabs, wheels, and a punch-out piece, invite children to participate in the process.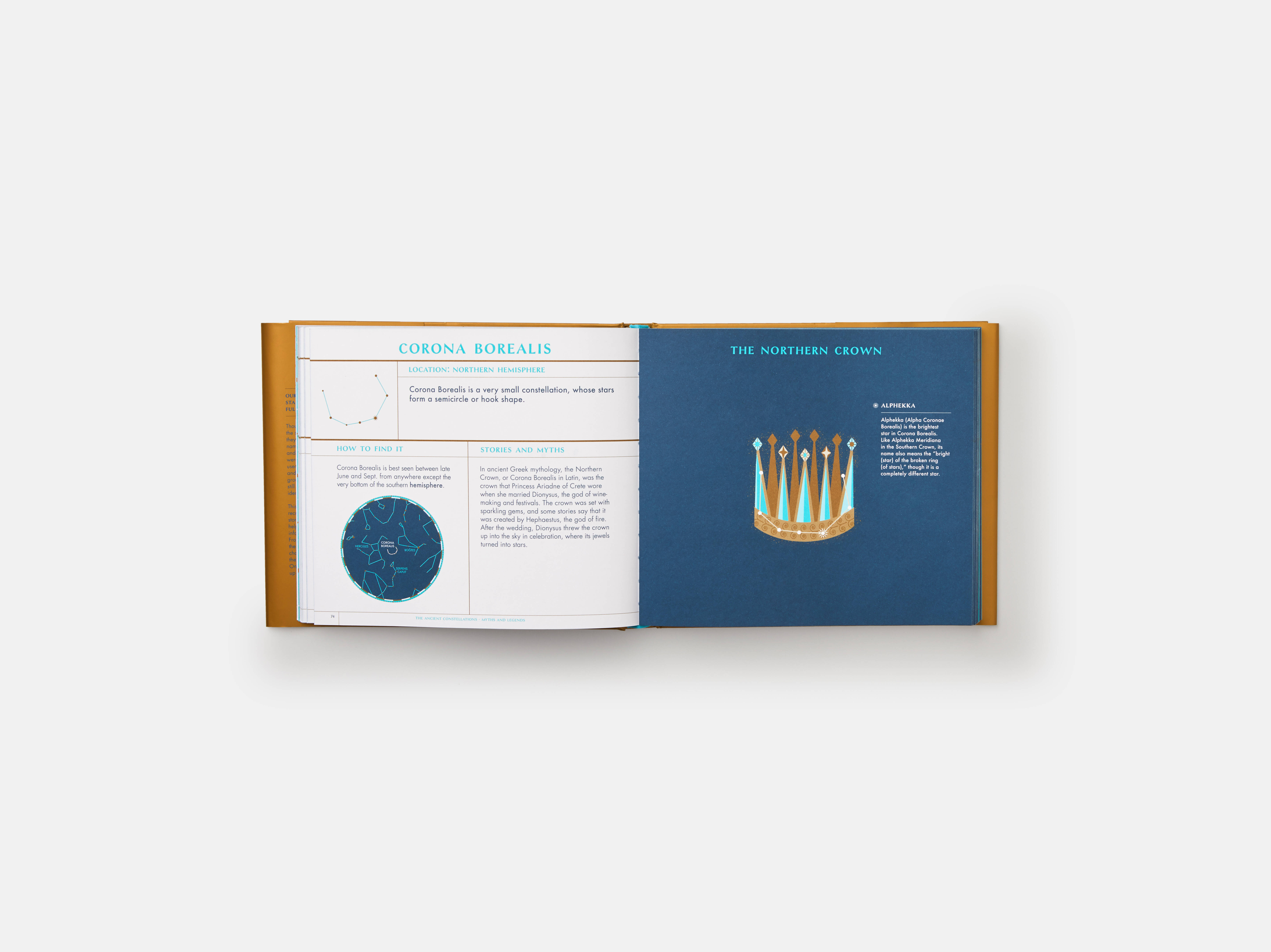 Phaidon's kids' titles are also great for broadening young readers' minds beyond the culinary arts.
Seeing Stars: A Complete Guide to the 88 Constellations is an artful and accessible introduction to constellations, which equips readers with the information they need to locate, name, and explain all 88 internationally recognised constellations. Each cluster of stars is featured alongside the "story" (mythological or historical) behind its naming, tips on how to find it, what times of year it is visible, and key stars and asterisms within its grouping.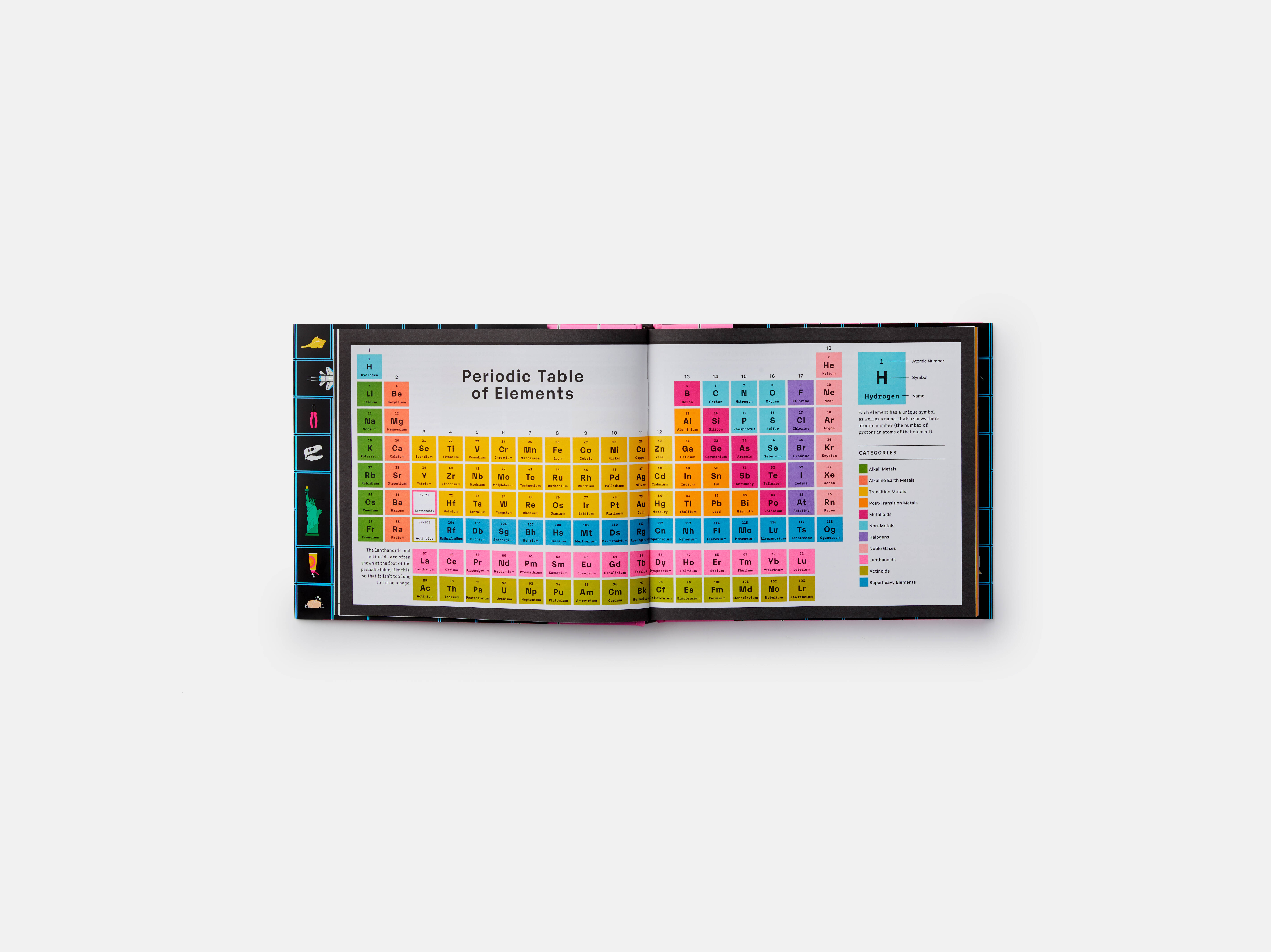 Exploring the Elements: A Complete Guide to the Periodic Table, adopts a like-minded approach, with its graphically stunning layouts, detailing each element's letter symbol and atomic number, exploring its attributes, characteristics, uses, and outlining interesting stories behind its discovery. Complete with a comprehensive introduction, conclusion, and glossary, this is the perfect introduction to chemistry for inquisitive minds.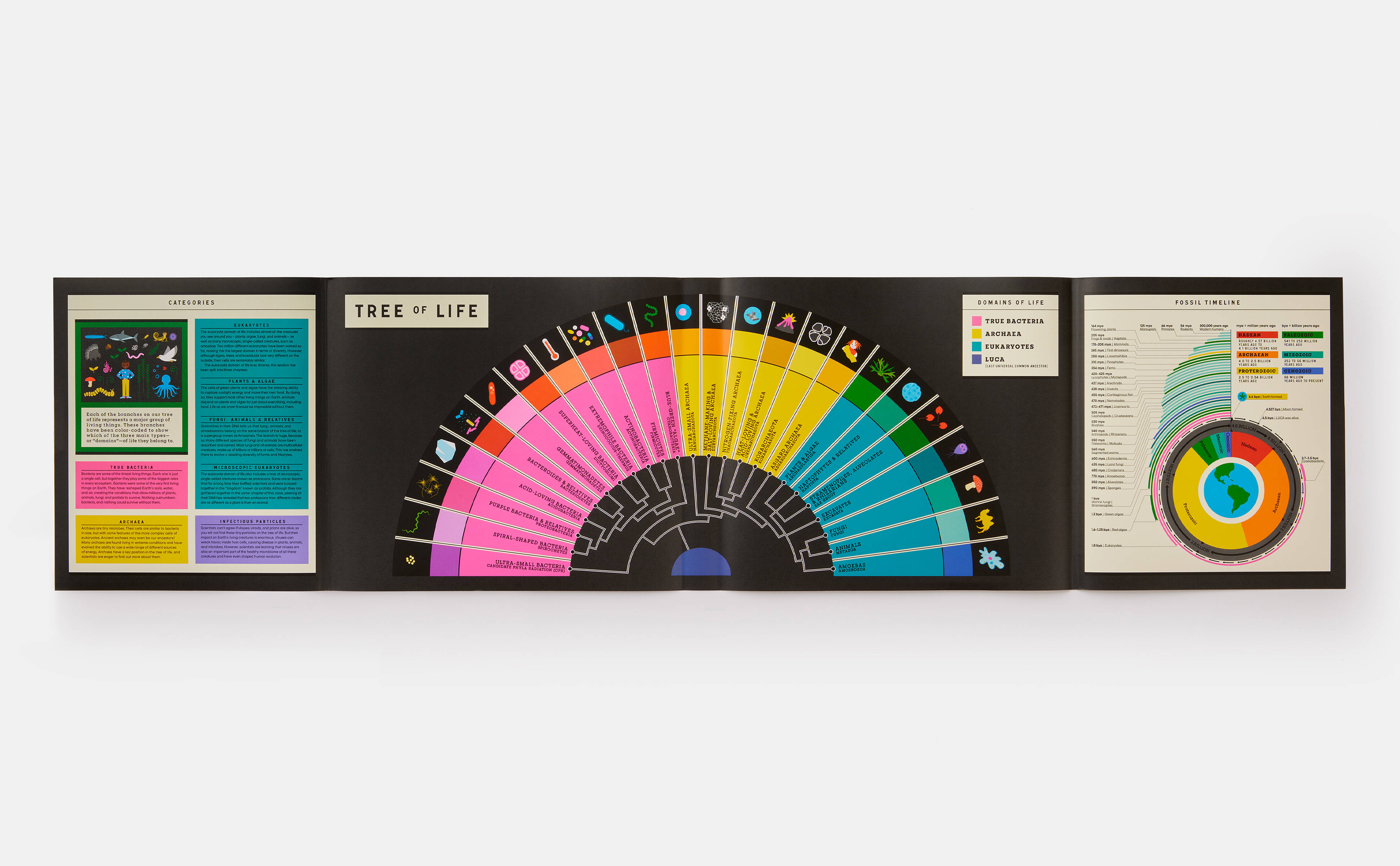 Full of Life: Exploring Earth's Biodiversity, meanwhile, employs its exquisitely designed pages to set out fascinating facts and stories behind some of the most extraordinary species on Earth, from familiar plants and animals to newly discovered microorganisms and viruses.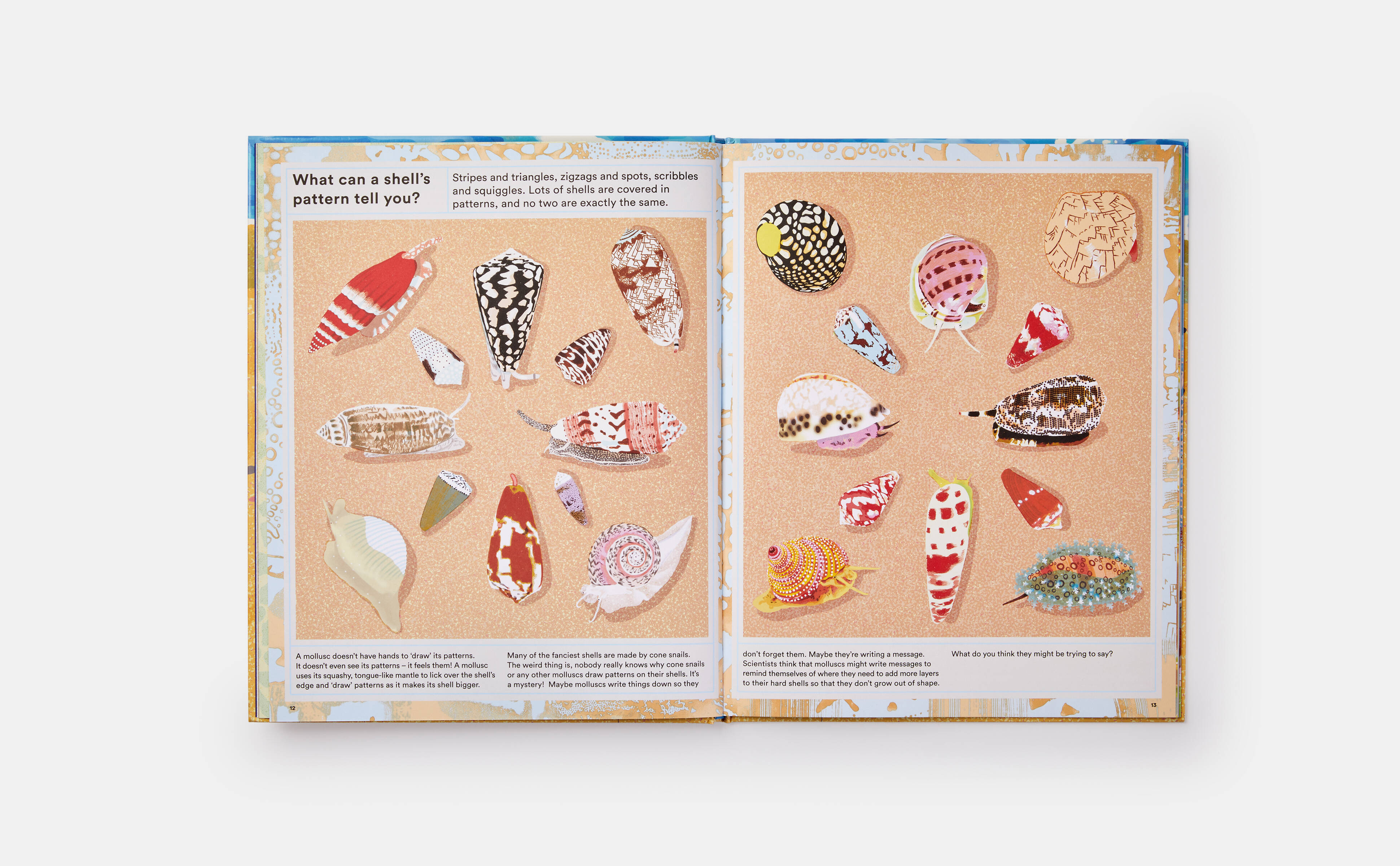 Pulling back from such a wide view of nature, What a Shell Can Tell, focusses instead on what the relics of life found on beaches and country paths across the world can teach children about nature. Author and award-winning marine biologist Helen Scales introduces children to the wonders of shells (from seashells to land snails) through the art of observation. Using a friendly question-and-answer format, she explores, through a richly sensory experience, the incredible diversity of shells around the world and showcases the environments molluscs inhabit.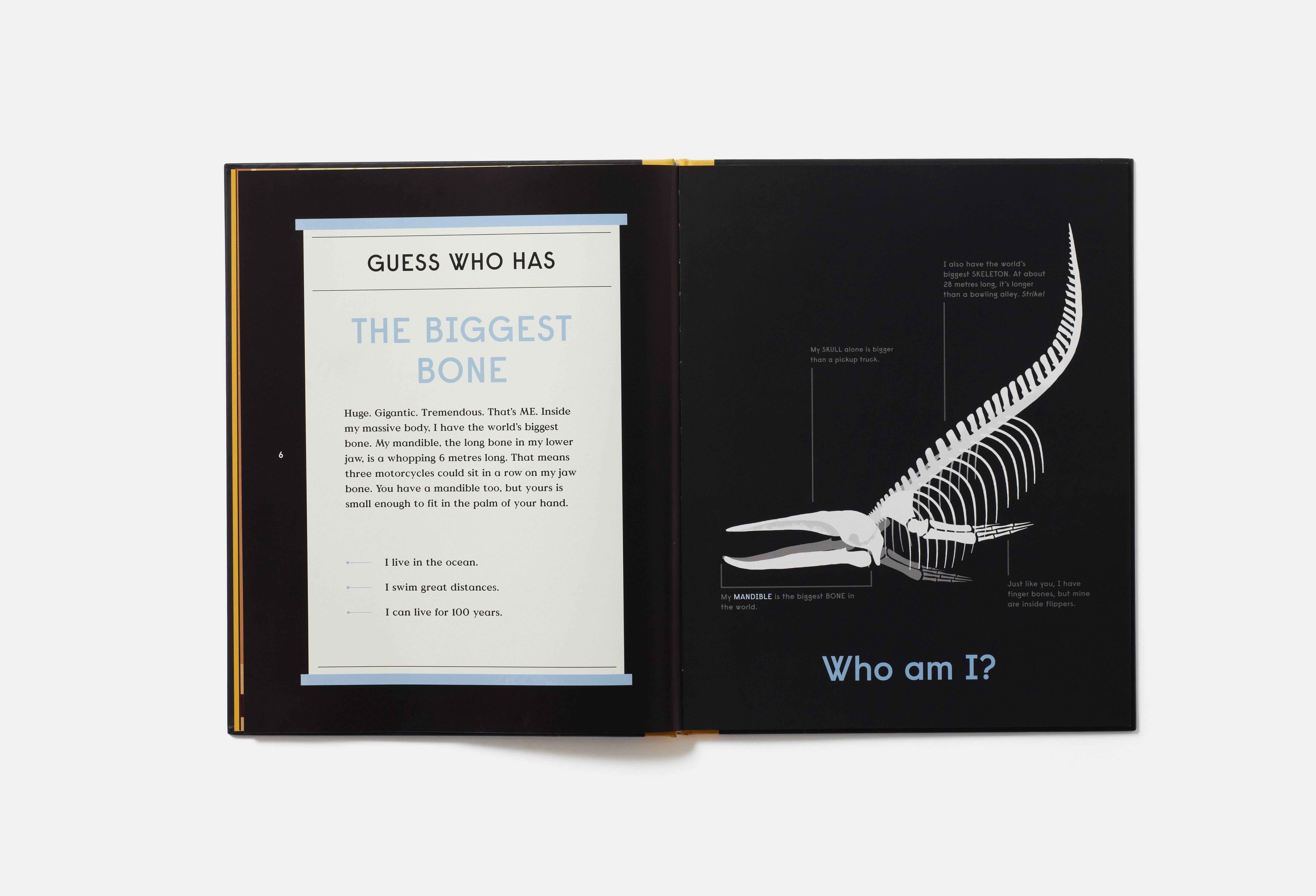 Book of Bones offers an equally easy way into the hard facts behind funny bones and femurs. In this title ten record-breaking animal bones are introduced through a series of superlatives, set up as a guessing game with clues. Readers examine animals' skeletons and guess to whom they belong; the answers are revealed in vibrant, full-color scenic habitats, with easily understood–and humorous–explanations.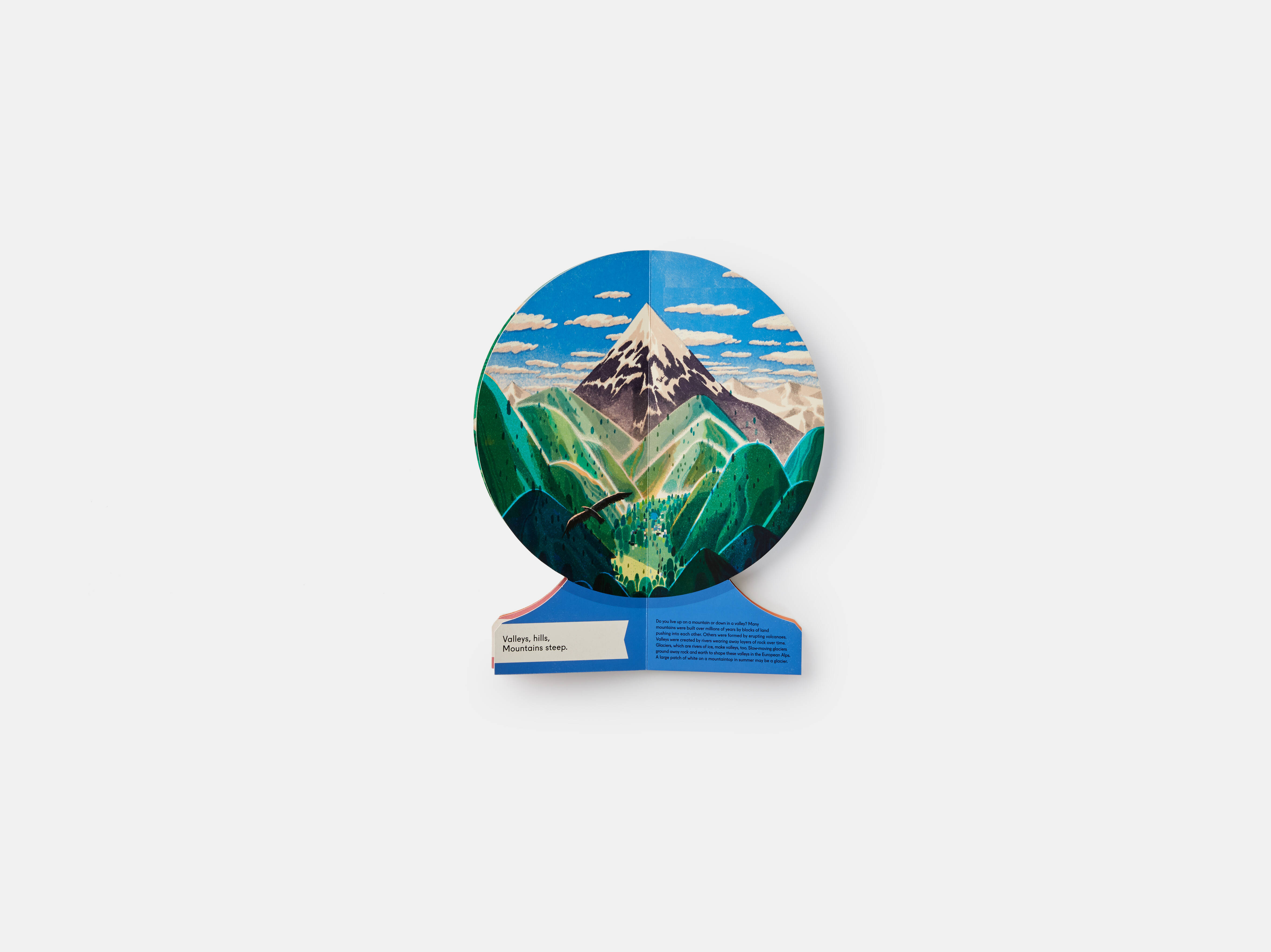 Our World: A First Book of Geography, is a read-aloud introduction to geography for young children that, when opened and folded back, creates a freestanding globe. Children are invited to identify and experience the Earth's amazing geography through rhyming verse and lush illustrations: from rivers, lakes, and oceans deep, to valleys, hills, and mountains steep.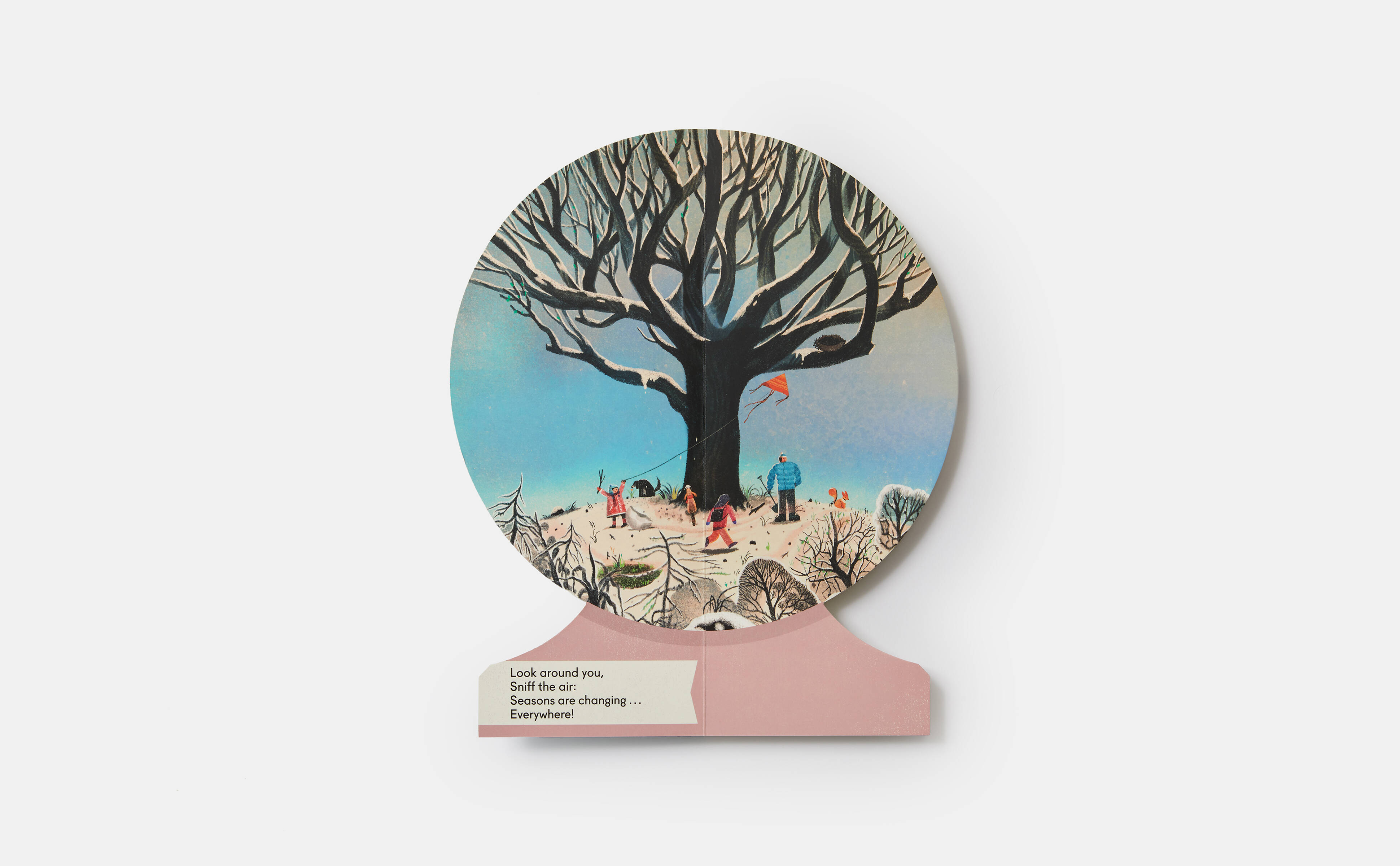 Our Seasons: The World in Winter, Spring, Summer and Autumn, takes the same book-as-globe format, but invites younger readers to identify and experience the Earth's amazing geography through rhyming verse and lush illustrations: from rivers, lakes, and oceans deep, to valleys, hills, and mountains steep.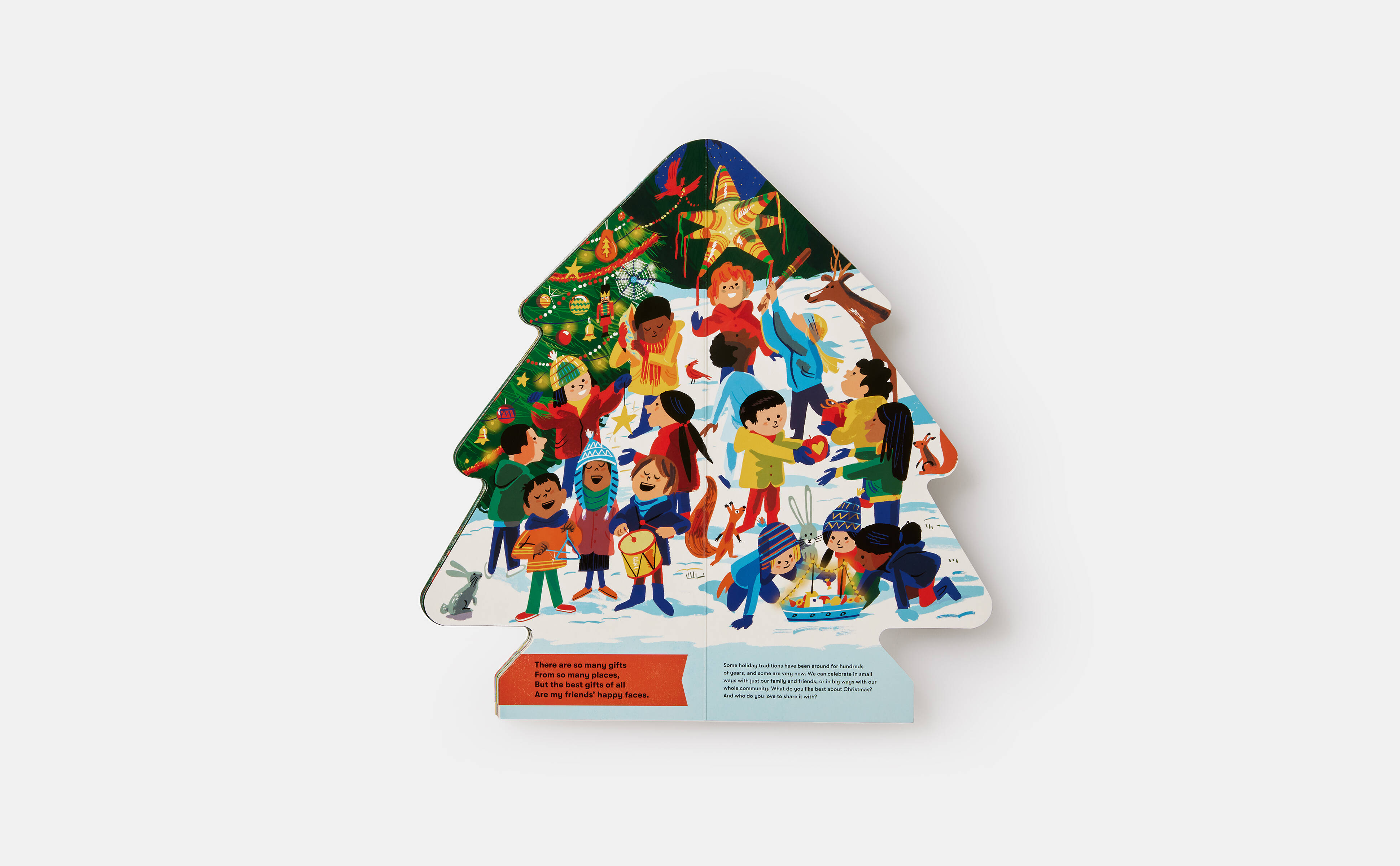 It's Christmas Everywhere: Celebrations from Around the World, also takes the form of a festive fir tree when folded out. In its book form, it invites young readers to experience new and old Christmas traditions through rhyming verse and lush illustrations.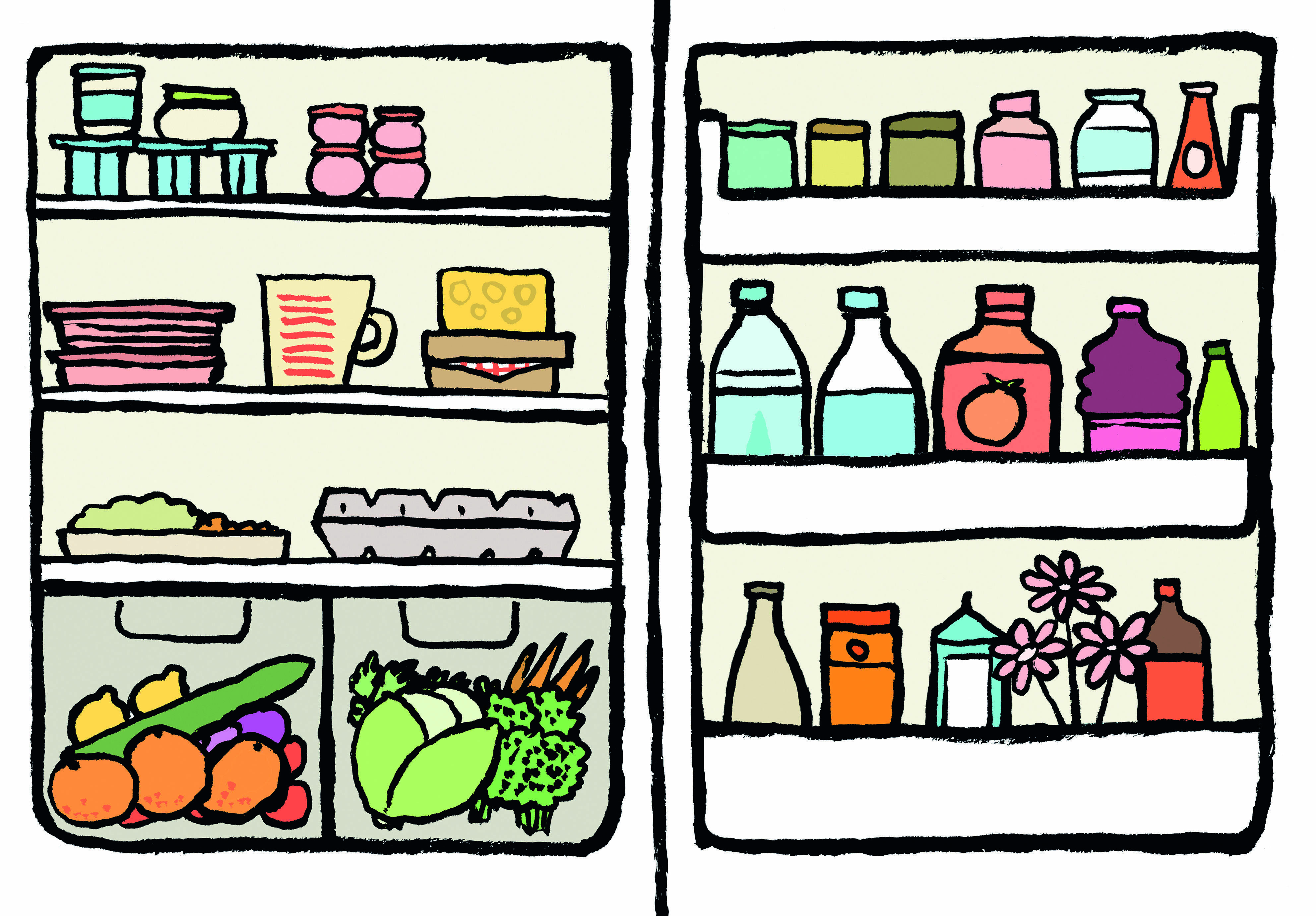 And finally, the French fine artist and award--winning children's author Jean Jullien turns all bookish conventions on their head in his book, This is Not a Book. Each spread purports to be something quite different, from a laptop to a butterfly to a house. Turning the page and finding a full-sized image of piano keys will invite children to swing the book on its side for imaginative play; turning the page again to find a monster with its mouth wide open will prompt children to use the book to chomp everything around them!   Order this, and every one of the other books mentioned here via the Phaidon store.