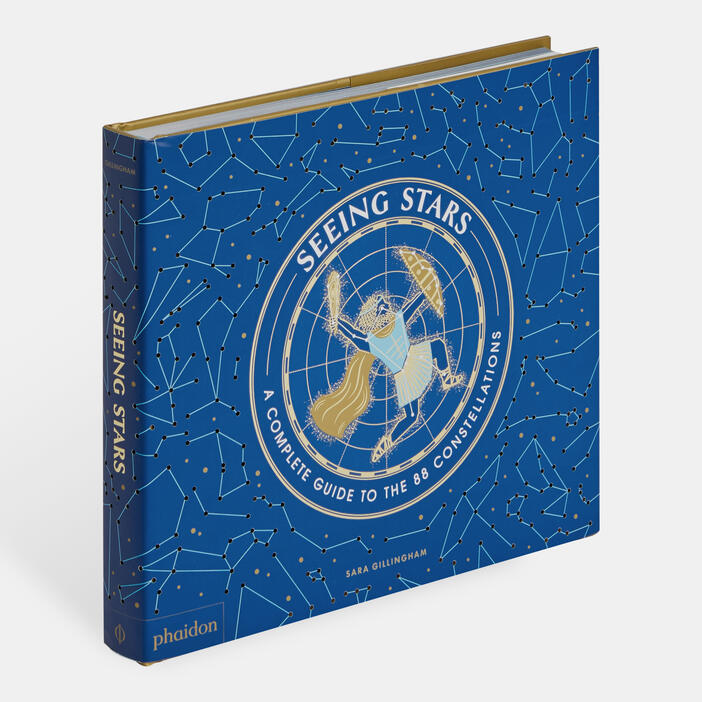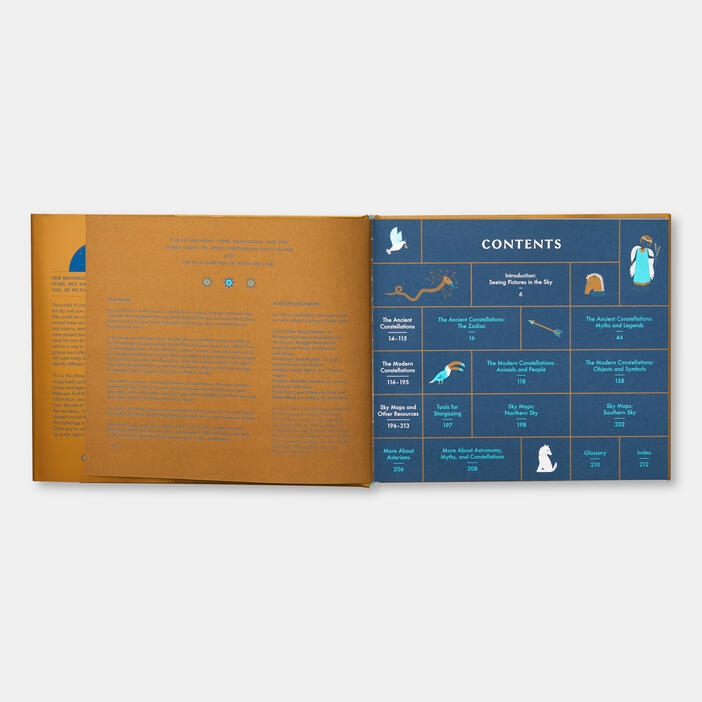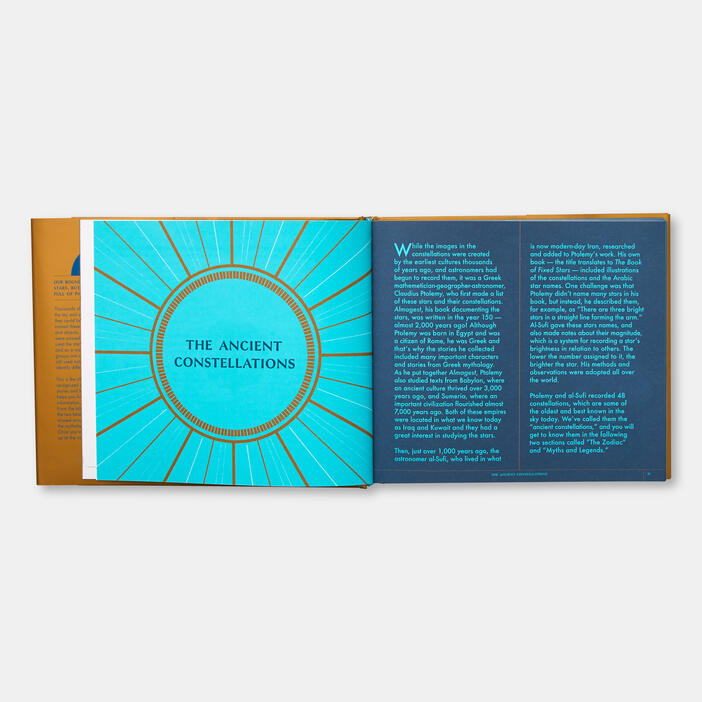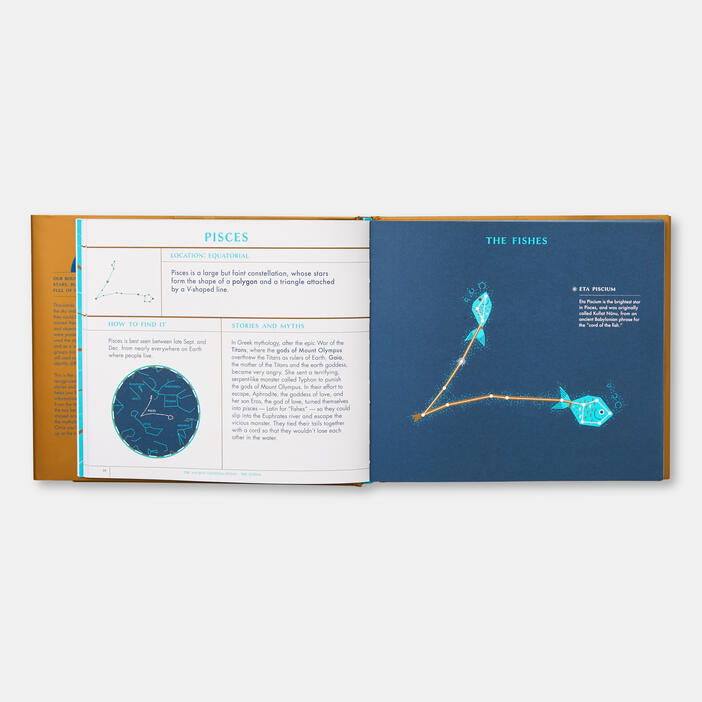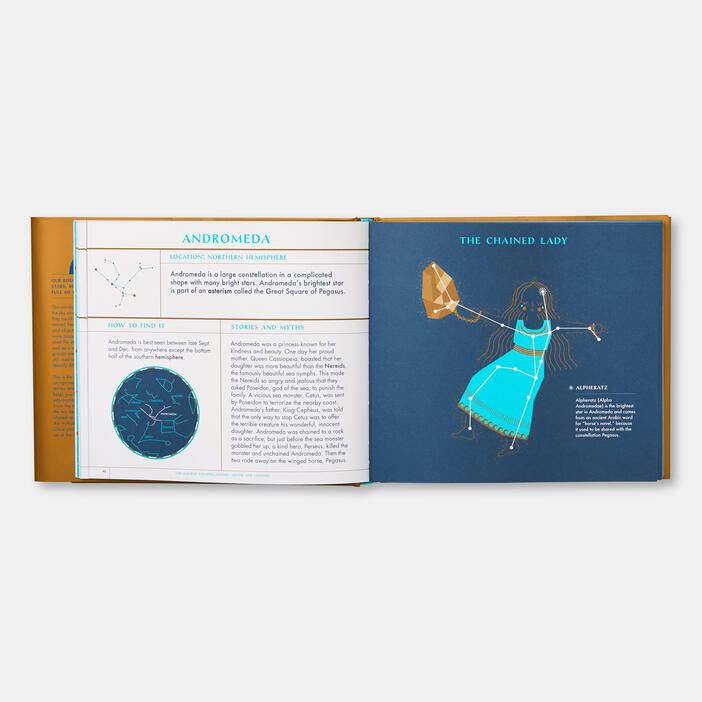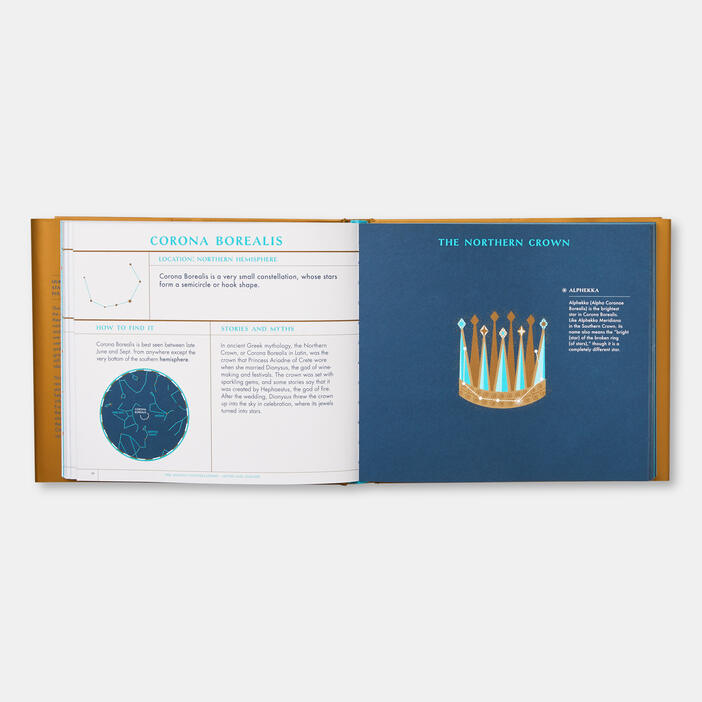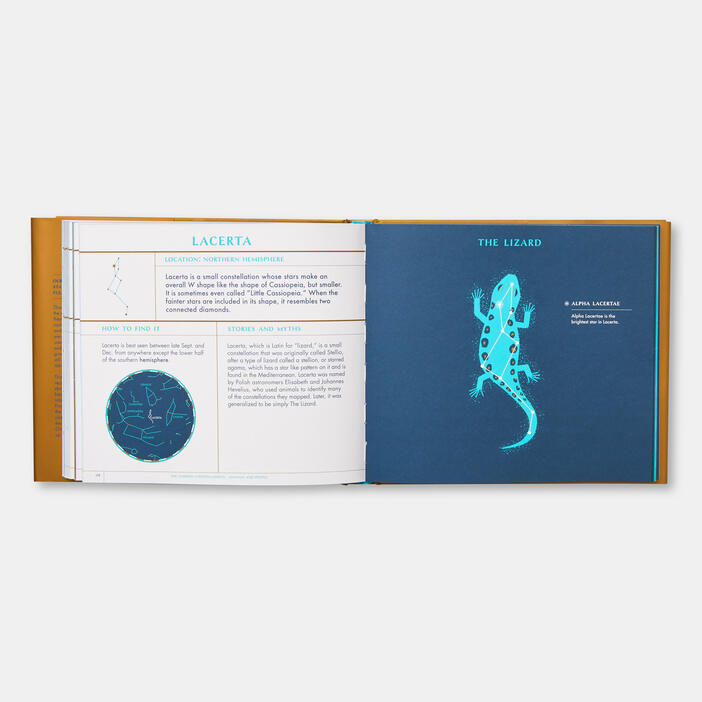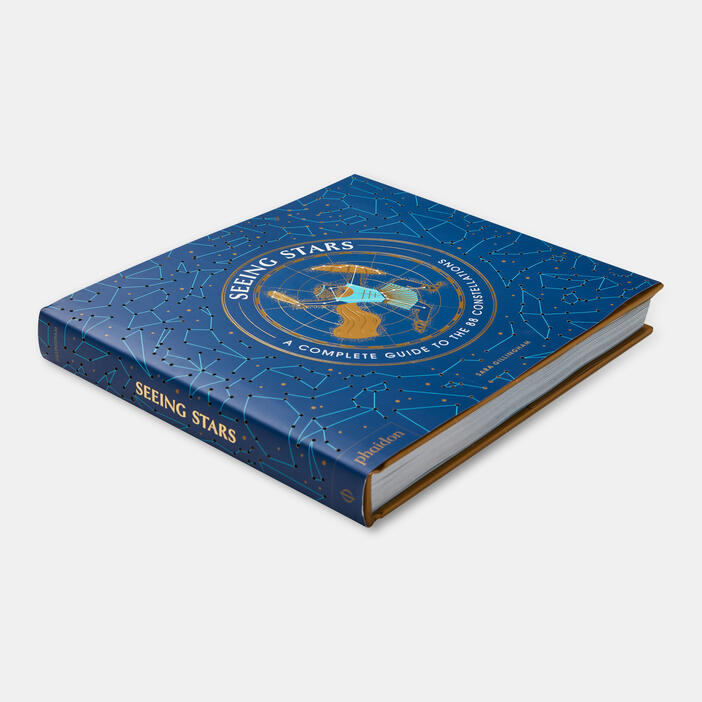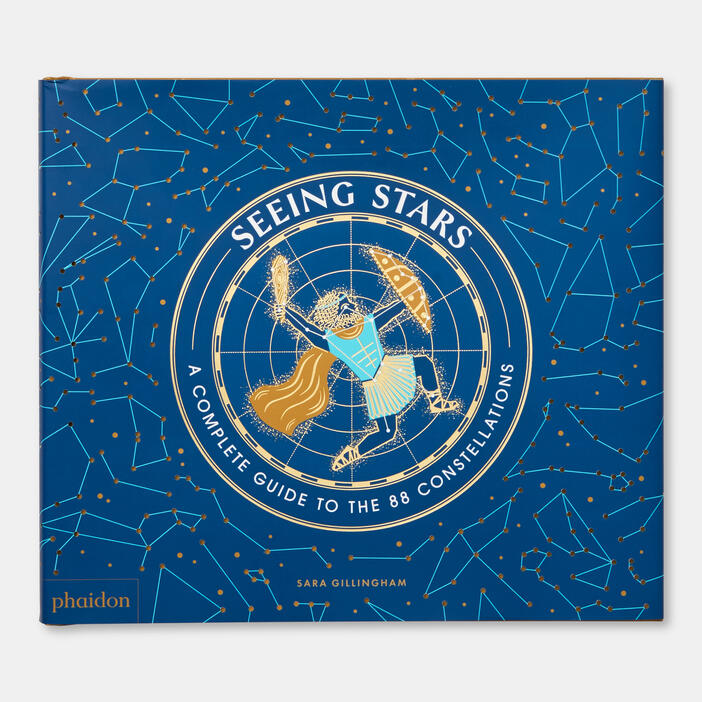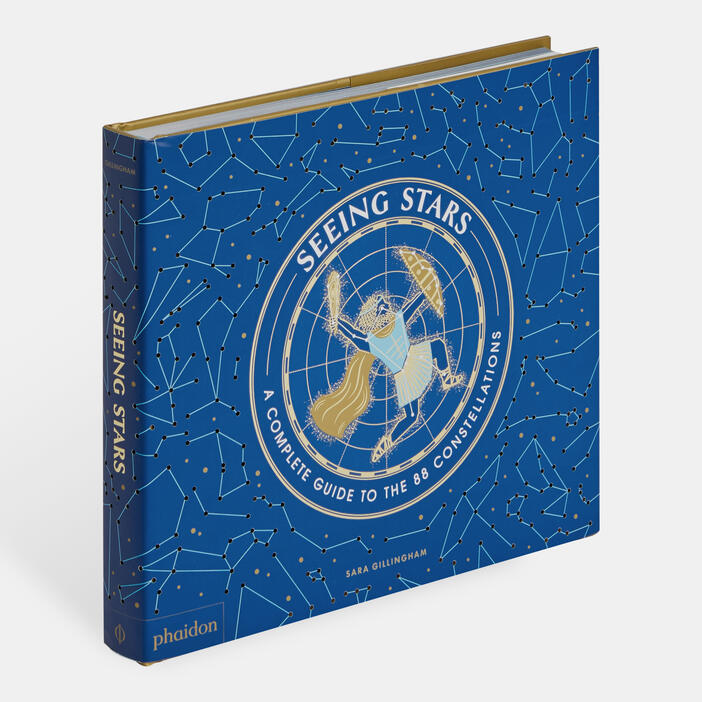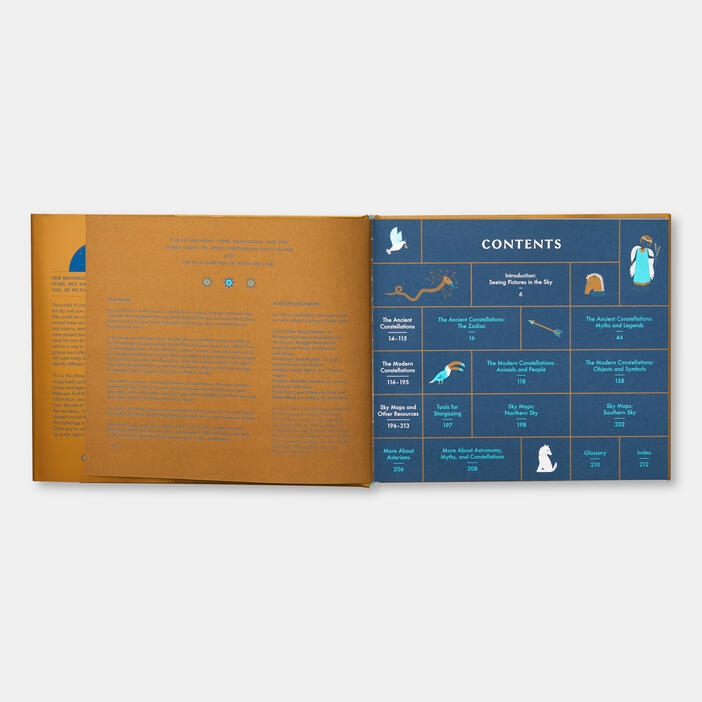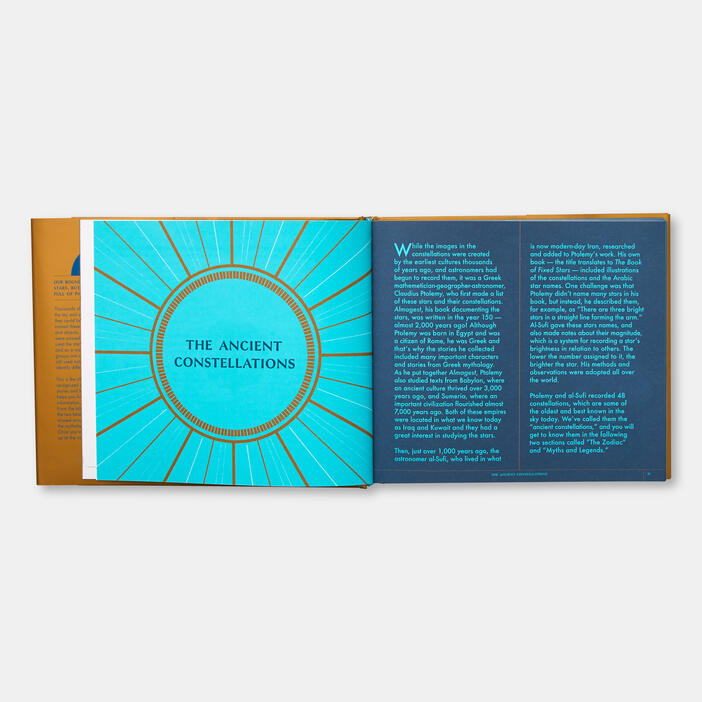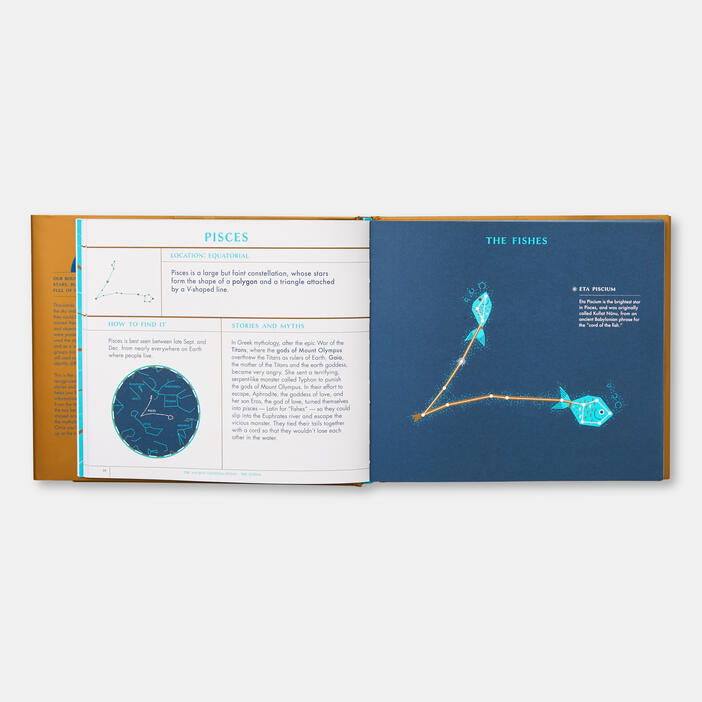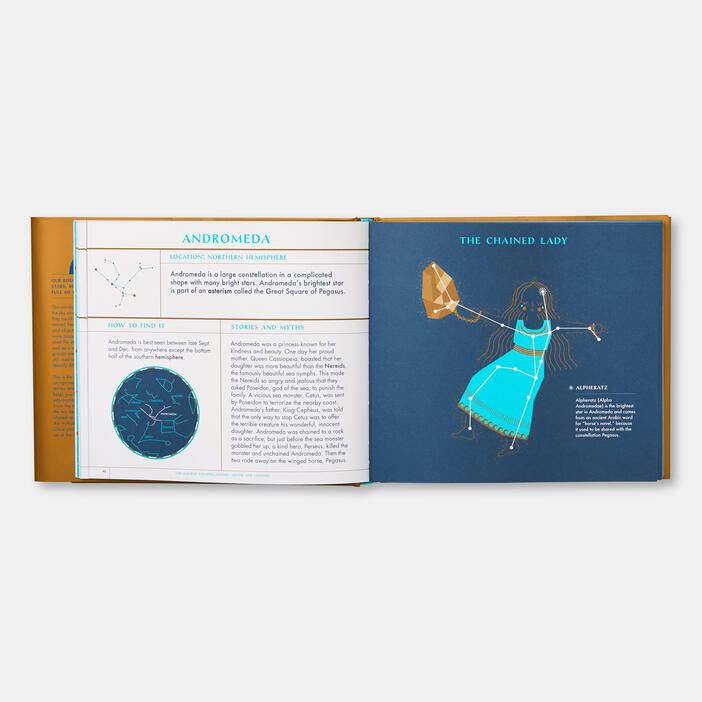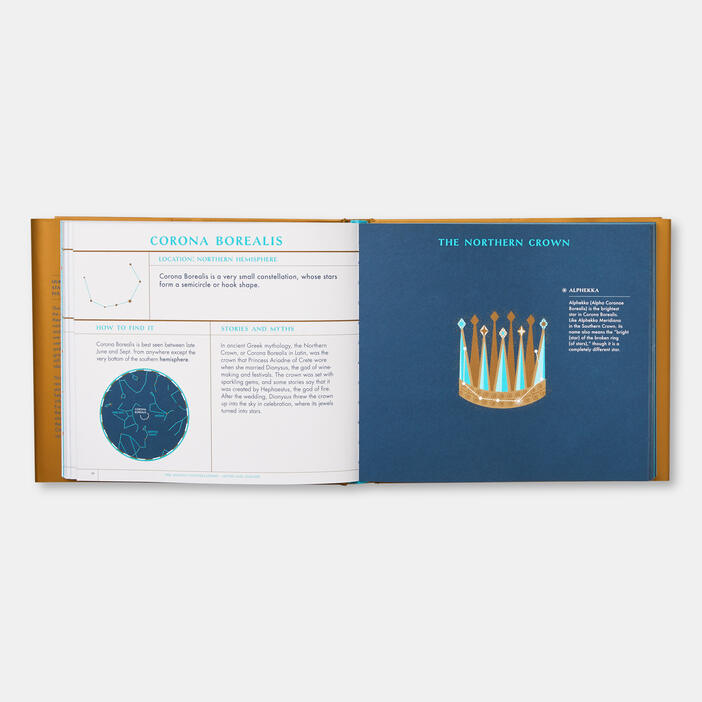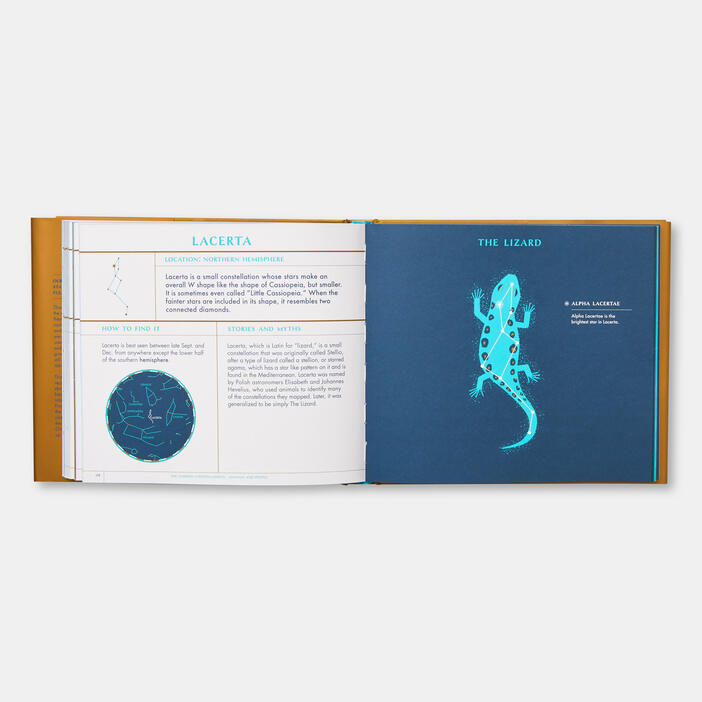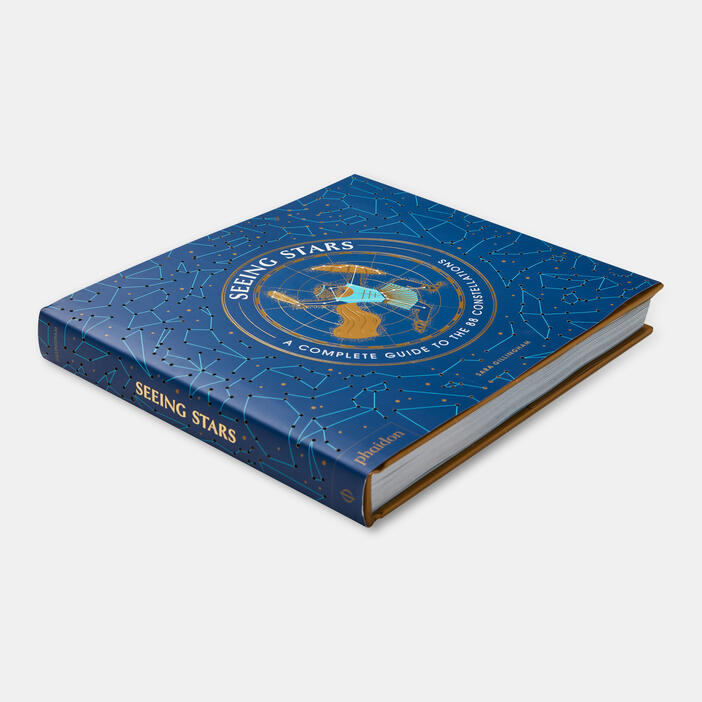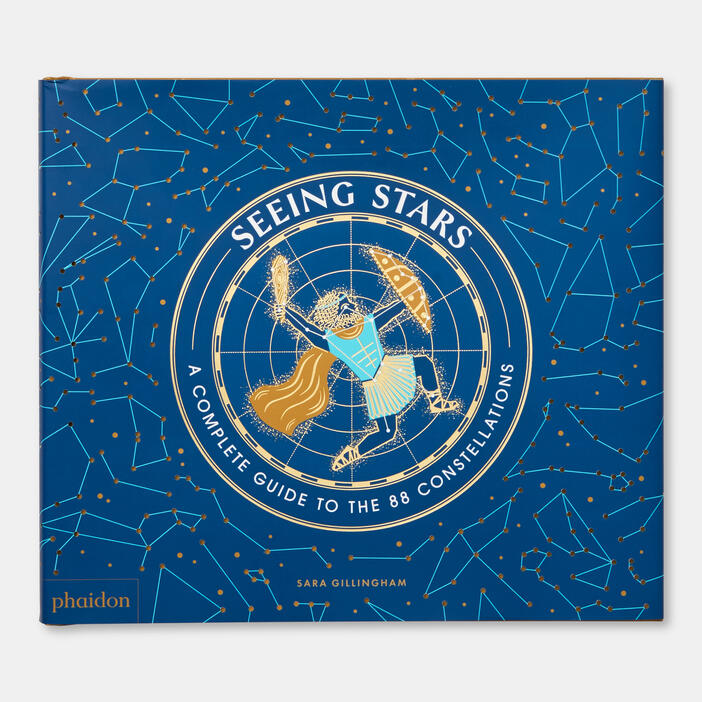 Seeing Stars: A Complete Guide to the 88 Constellations
Price AUD$34.95 | Phaidon 100 Price £17.95 | Phaidon 100 Price €19.95 | Phaidon 100
A graphically stunning, comprehensive introduction to the constellations
This artful and accessible introduction to constellations equips readers with the information they need to locate, name, and explain all 88 internationally recognized constellations. Each cluster of stars is featured alongside the "story" (mythological or historical) behind its naming, tips on how to find it, what times of year it is visible, and key stars and asterisms within its grouping. Complete with star maps and a glossary, this keepsake volume of visual reference and beauty is perfect for inquisitive young stargazers. Colors are brighter than they appear - printed in pure Pantones. Book jacket features foil stamping and laser-cut pinholes.
Ages 7-10
Specifications:
Format: Hardback
Size: 203 × 229 mm (8 × 9 in)
Pages: 216 pp
Illustrations: 204 illustrations
ISBN: 9780714877228
Sara Gillingham is an award-winning art director and designer. She was the Design Director for Children's Publishing at Chronicle Books and taught at UC Berkeley and California College of Arts. Among her books are the In My Nest series for Chronicle, and Alpha, Bravo, Charlie with Phaidon. She lives in British Columbia, Canada.
'A handsome portrait gallery and finding guide for the 88 "official" constellations. Unlike most guides for young stargazers, which introduce just a few select constellations, this systematic catalog goes for the whole modern, International Astronomical Union-standardized roster ... It's digestibly arranged and presented grist for young readers with a budding or even latent interest in sky watching.' – Kirkus Reviews
'A graphically stunning, comprehensive introduction to the constellations. This artful and accessible introduction to constellations equips readers with the information they need to locate, name and explain all 88 internationally recognised constellations.' – All About Space
'From the beautiful foil stamped jacket to the interior this is an exciting, vibrant publication. The layout is clear and accessible, starting with the background to the constellations, how to use the book, how to identify the constellations, and the best conditions to stargaze, inviting younger readers to look up and observe the stars as they listen to the ancient stories, or create their own!... A beautiful introductory book for young stargazers!' – Hotbrandscoolplaces.com
'The clocks have gone back, the nights are longer and oh baby it's cold outside, but if you wrap up in your winter woollies and venture outside, you will discover nature's most illuminating and spectacular free show in the sky up above.' – NI4KIDS.com
'The ultimate book for budding star gazers. Seeing Stars from Phaidon is the perfect choice for anyone who wants to know more about our solar system and the stars within it from a historical and artistic perspective ... A beautiful book for age 7 to adult that is fascinating and a great reference point for those clear nights ... Despite focusing on the history of the constellations there is also up to the minute advice on apps for your phone or websites to expand your learning.' – CoombeMill.com
'To capture the wonder of the night sky, it takes a gorgeous volume like this.' – Booklist
'Budding stargazers will devour this guide offering the stories behind each star group, and how to find them in the night sky.' – Air & Space Magazine
'For the young explorer ... A beautifully designed accessible guide to the constellations.' – TownandCountry.mag
'A graphically stunning, comprehensive introduction to the constellations. This artful and accessible collection equips readers with the information they need to locate, name, and explain 88 constellations.' – East Bay Express
'This sophisticated handbook names and identifies each of the 88 constellations. Opening sections explore how people "began to see pictures in the sky", and how the telescope and world exploration led to the discovery of more stars. Gillingham shows how the star formations suggest shapes.' – Publishers Weekly
'Books don't get much more beautiful than this one ... Will appeal to students interested in the night sky and would be fun to use as a school club on astronomy. AUDIENCE APPEAL: HIGH.' – Kiss the Book Jr
'My constellation IQ definitely spiked up after reading this book.' – The Columbian
'For the budding astronomists and mythology nerds ... Sara Gillingham has written a book that is sure to make any curious student delighted. Chock-full of graphic designs and entertaining stories, this book is sure to answer all the questions your kids have (and haven't) asked ... Seeing Stars: A Seeing Guide to the 88 Constellations is the perfect book to quench a learner's thirst and spark a deeper love for astronomy.' – Little Reader Reviews
'An incredible ode to the magical balls of fire in our skies and the stories they've inspired for Millenia.' – Reading Ninja