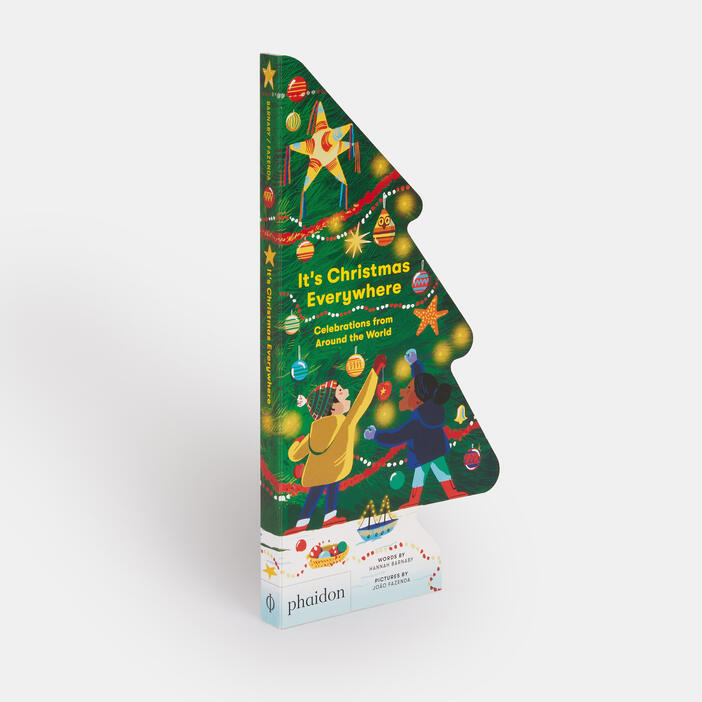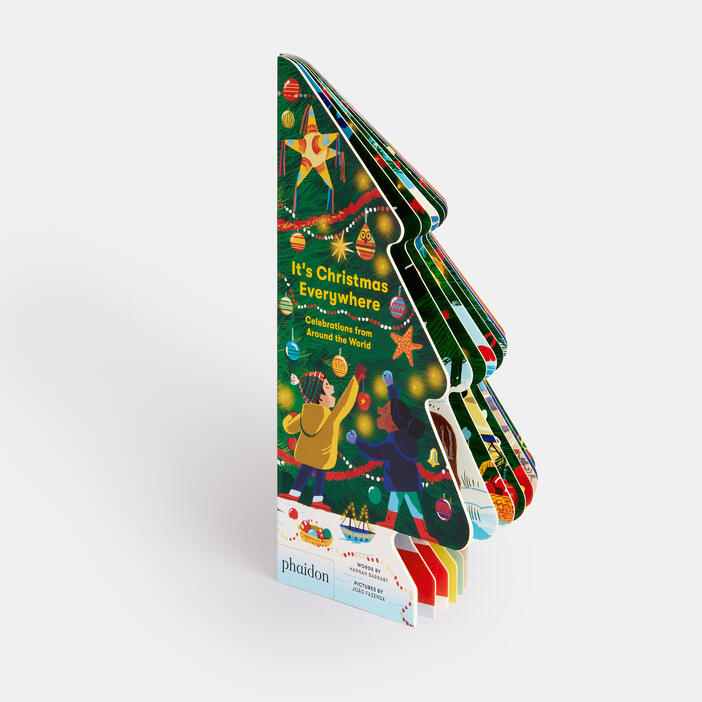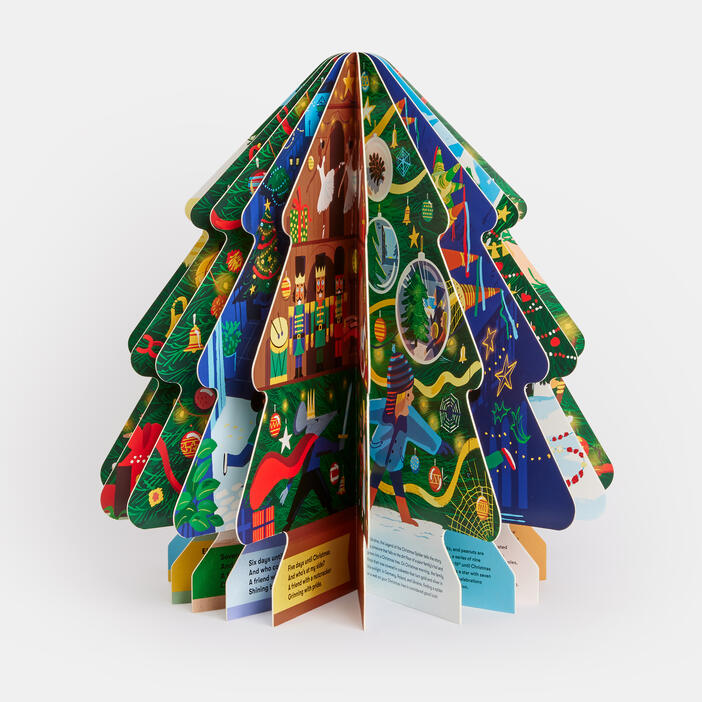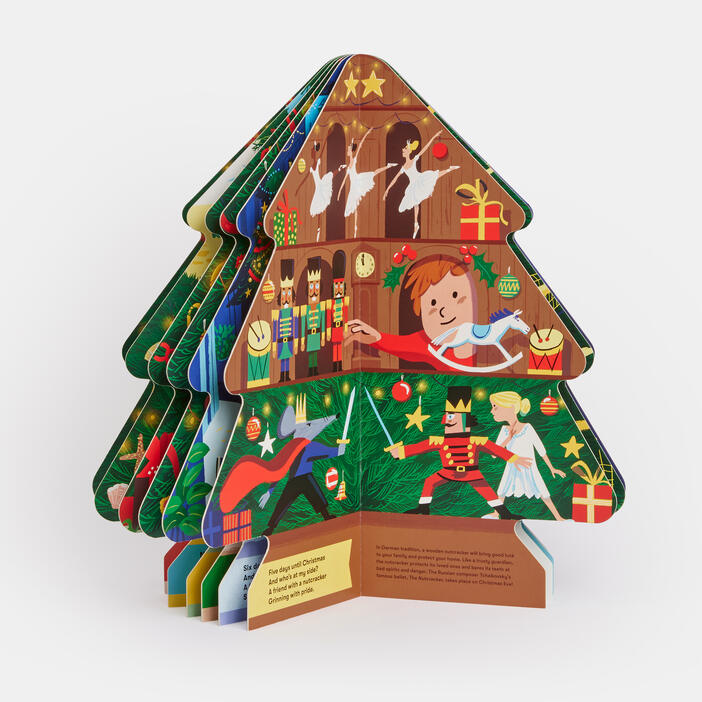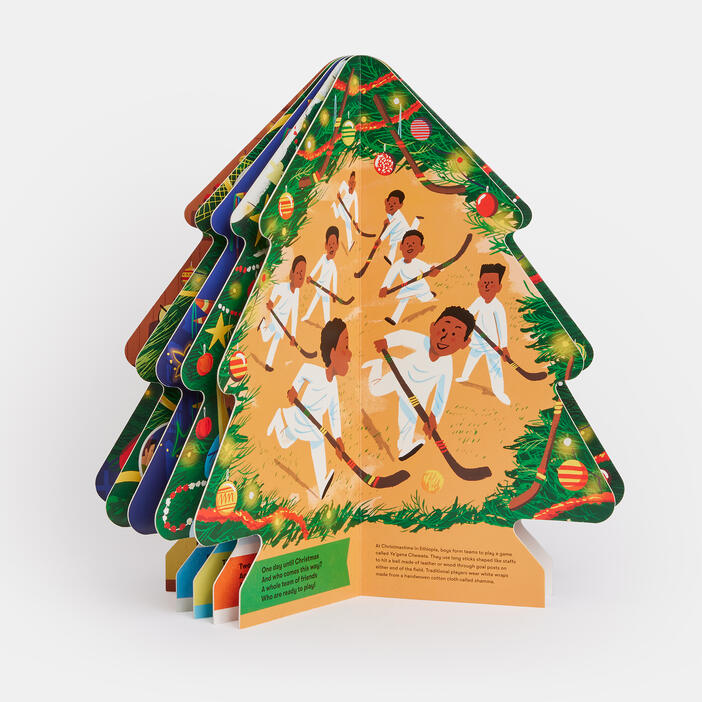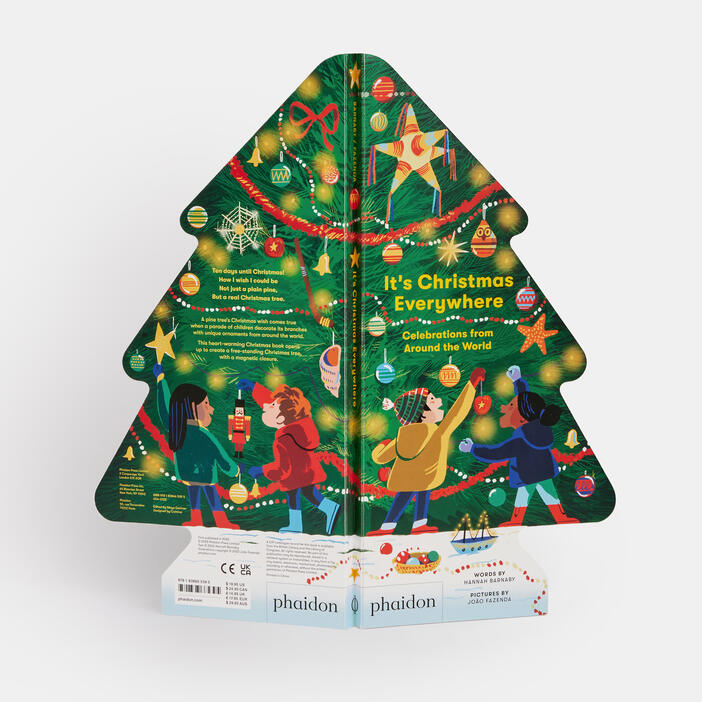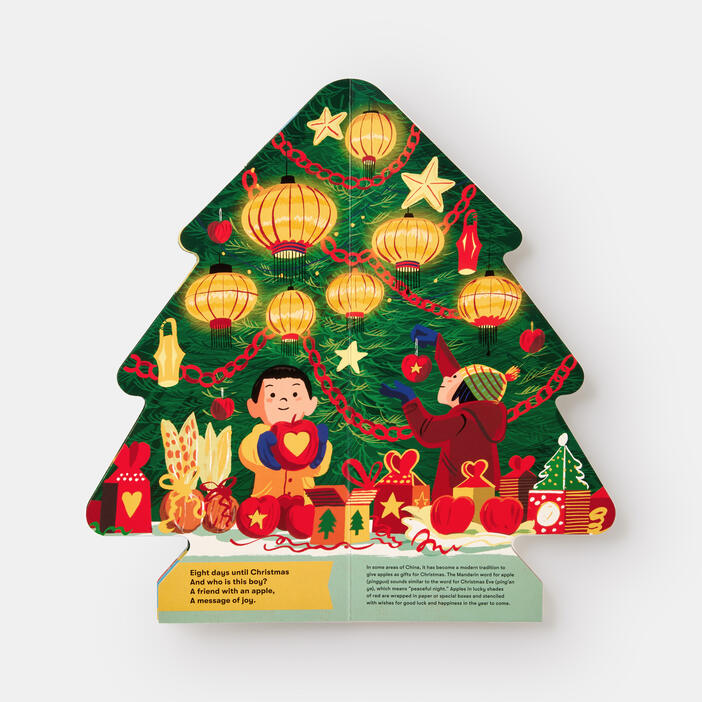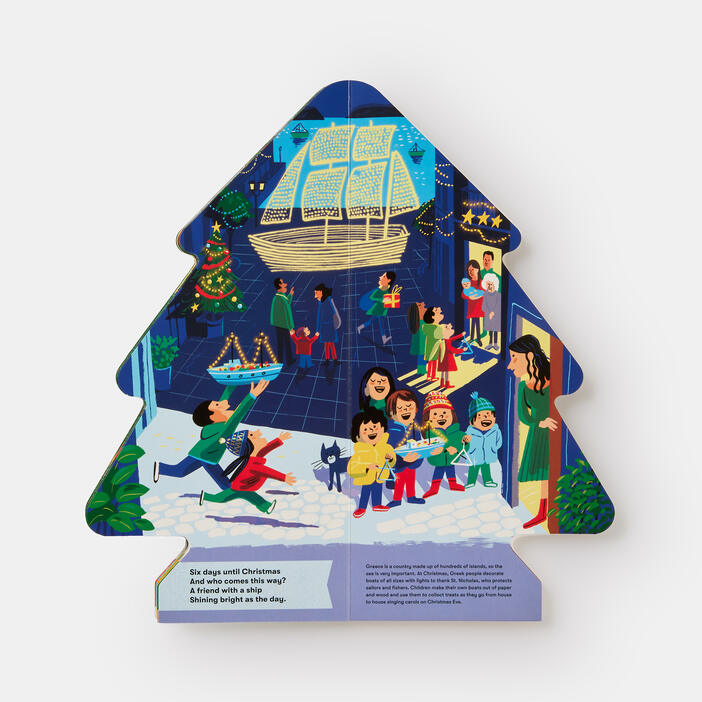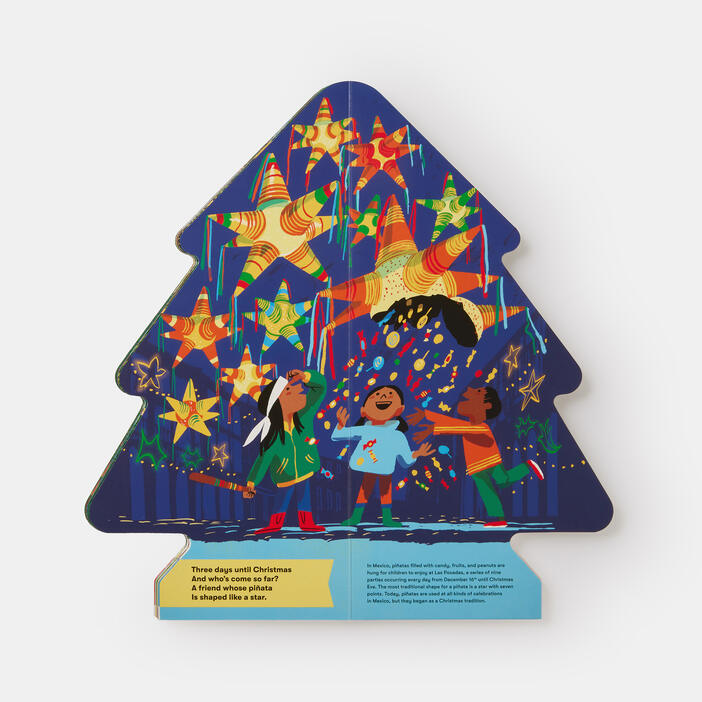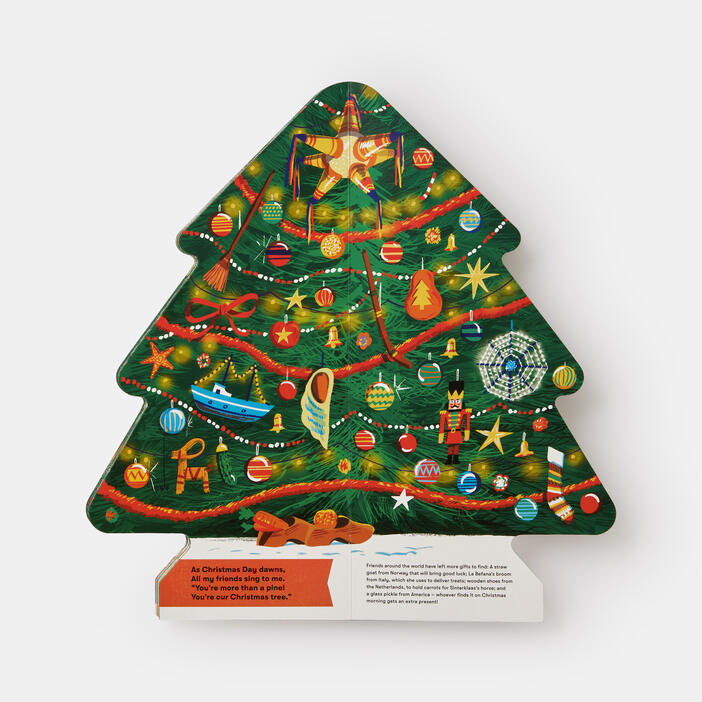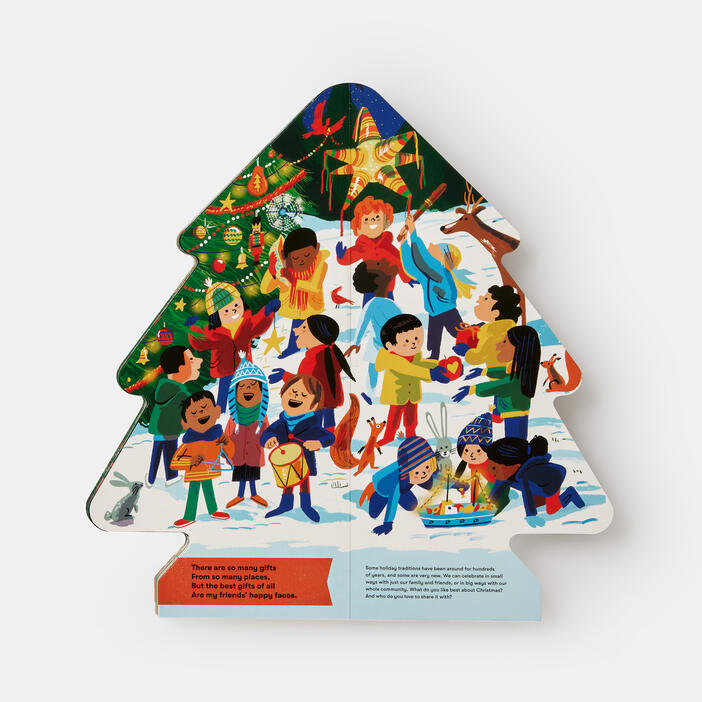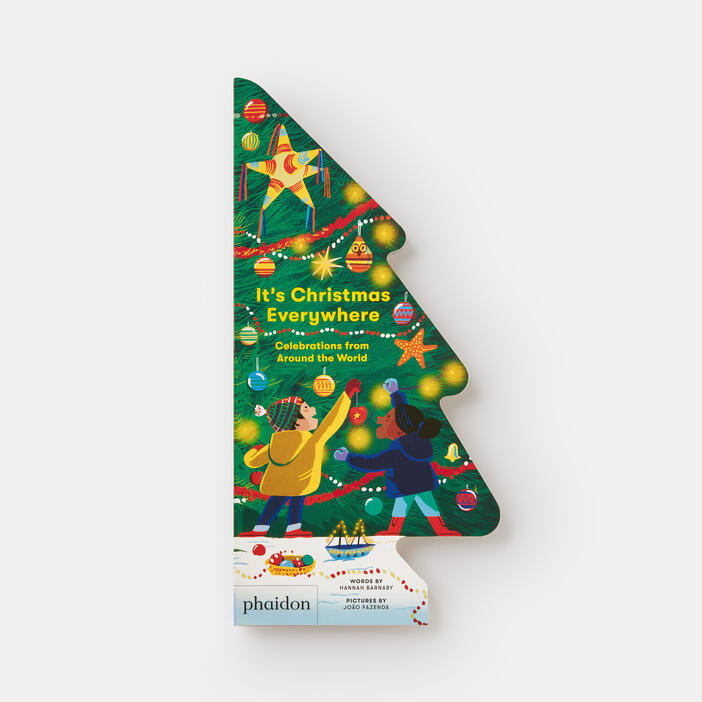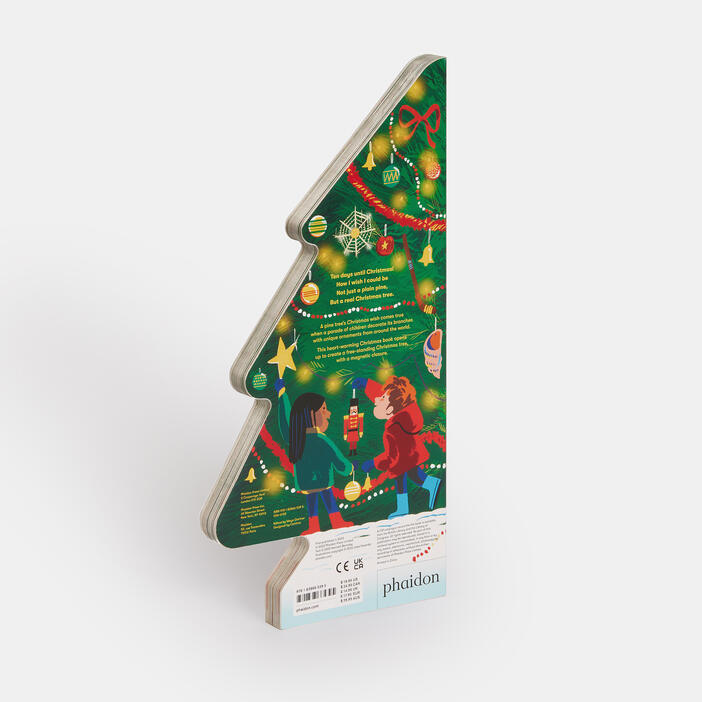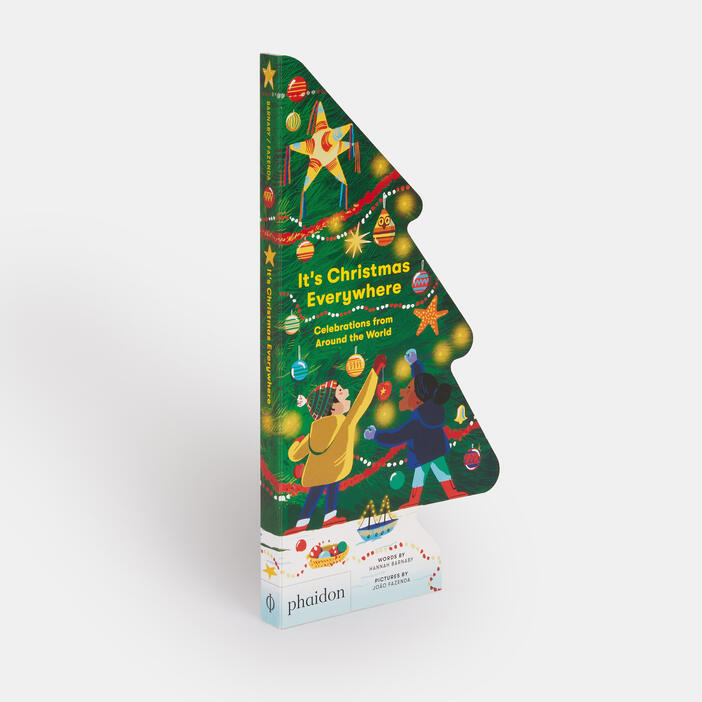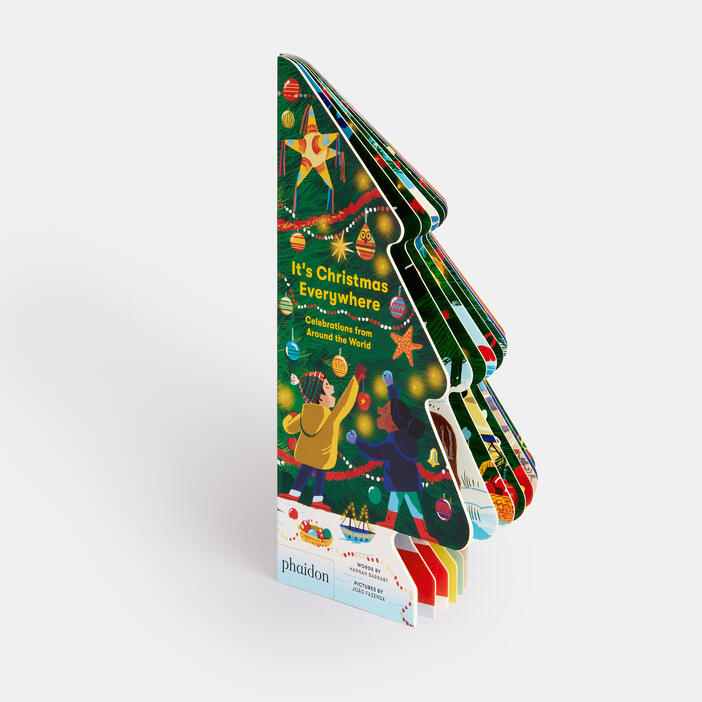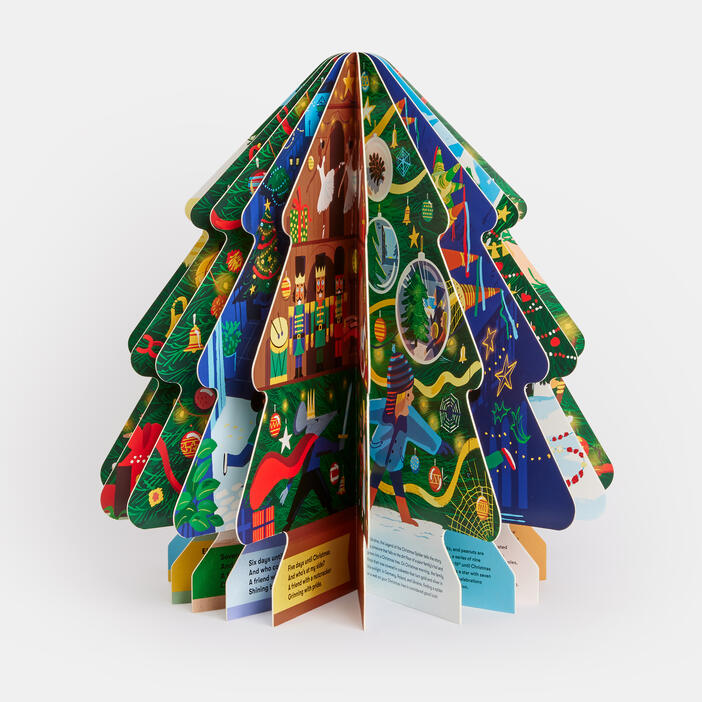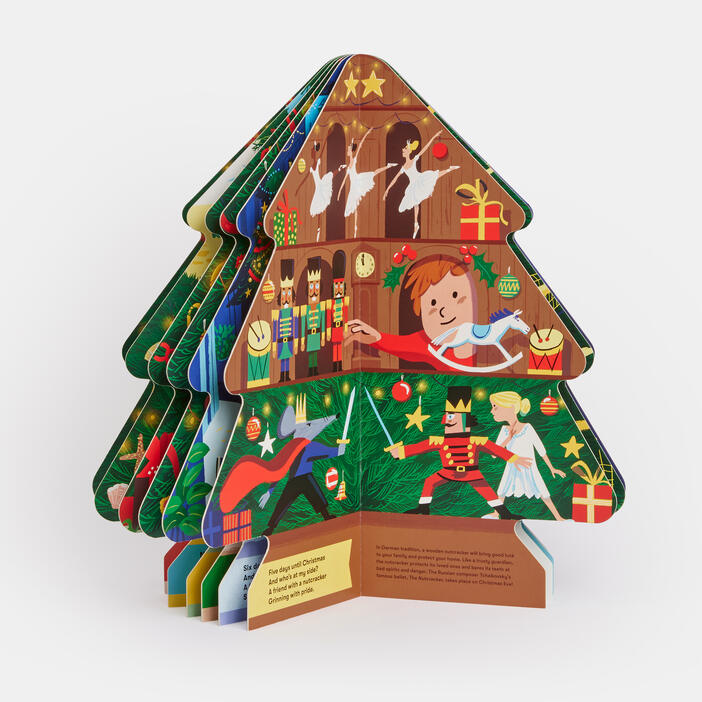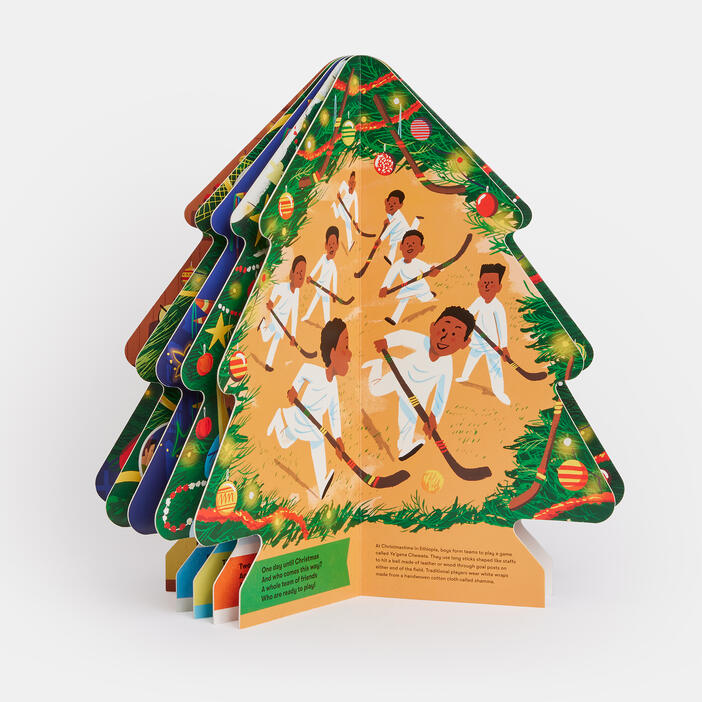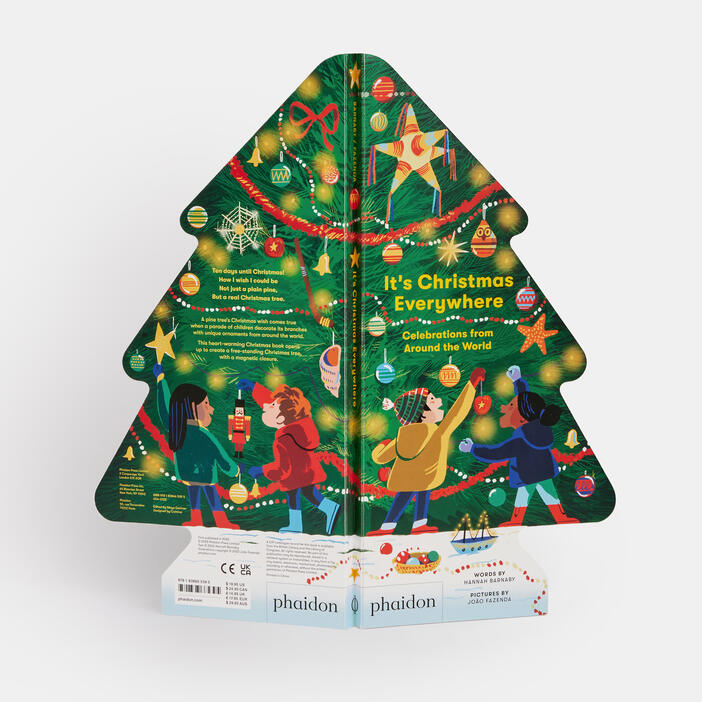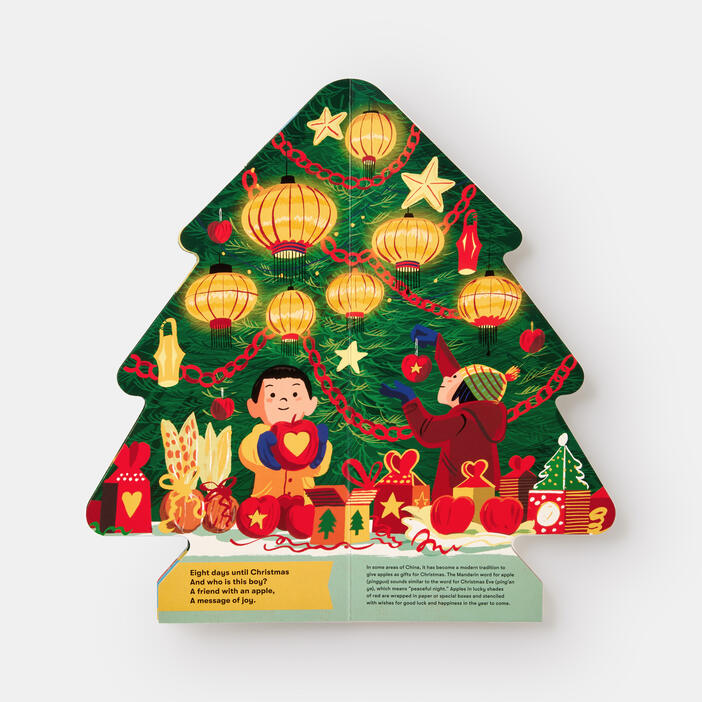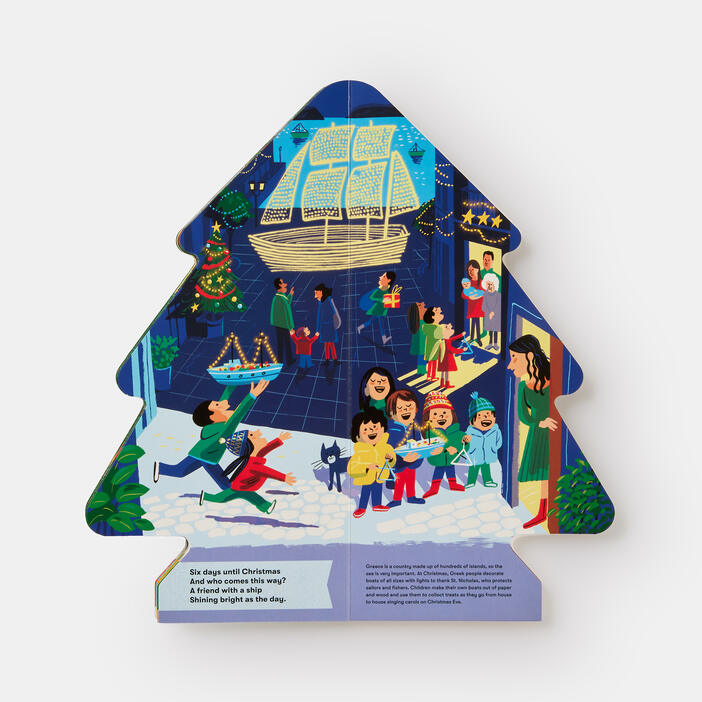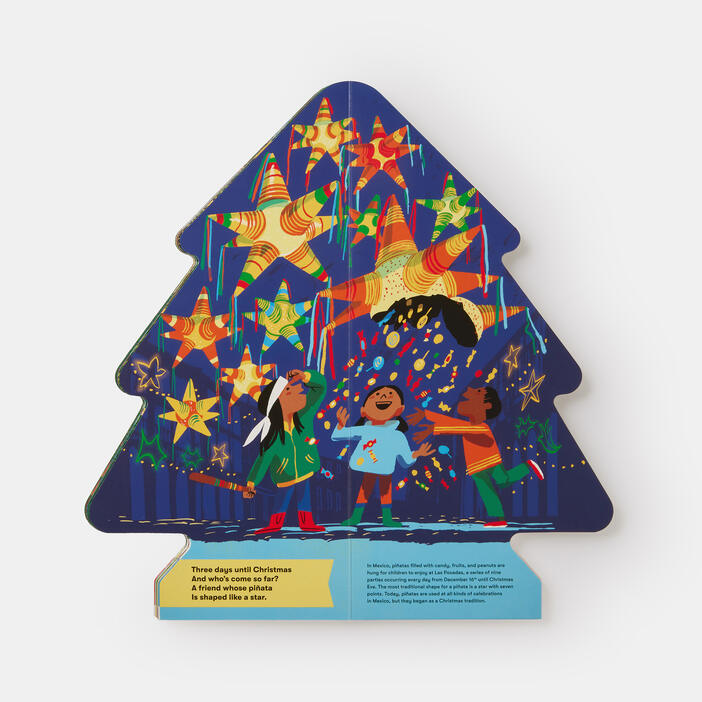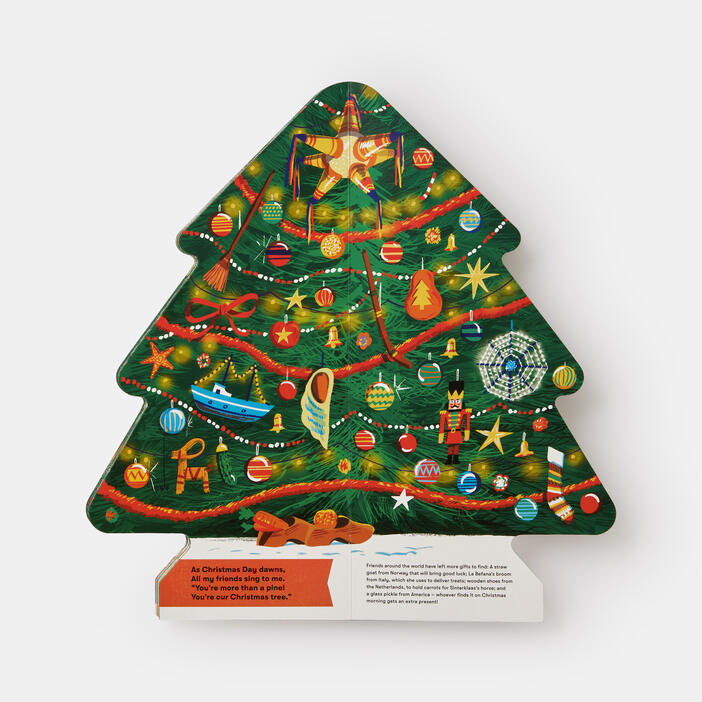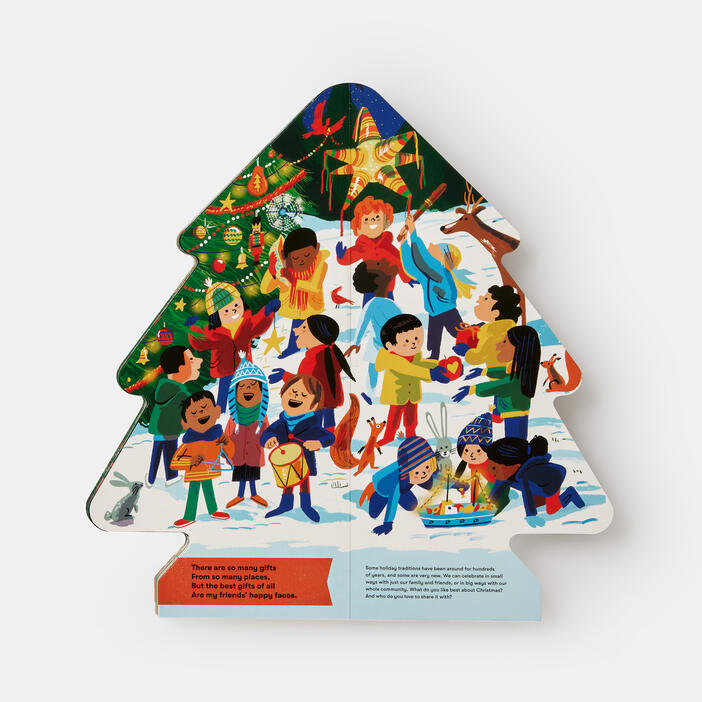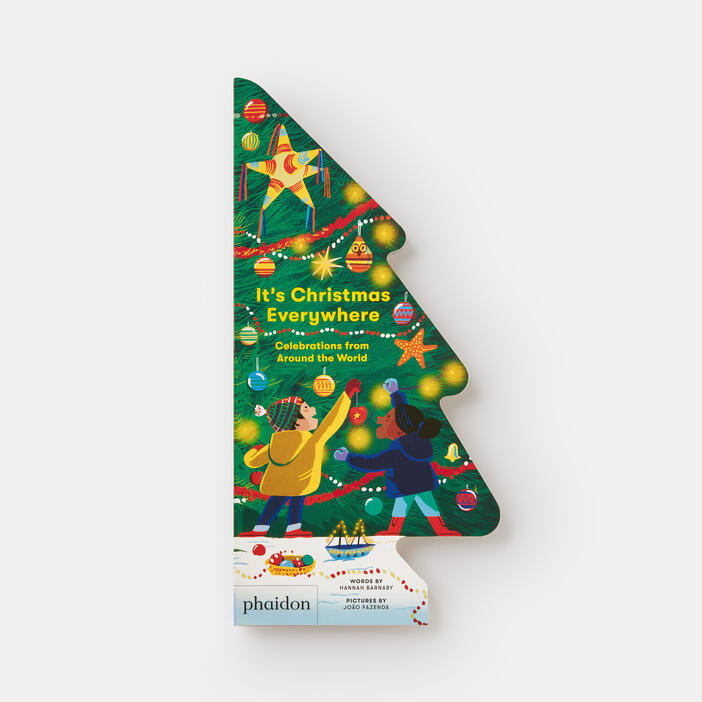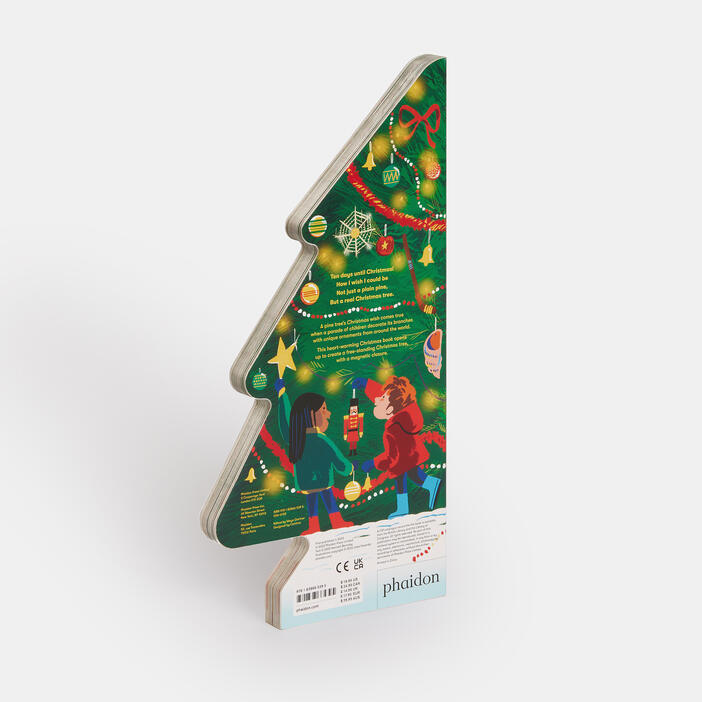 It's Christmas Everywhere: Celebrations from Around the World
Price AUD$29.95 | Phaidon 100 Price CAD$24.95 | Phaidon 100 Price £14.95 | Phaidon 100 Price €17.95 | Phaidon 100 Price USD$19.95 | Phaidon 100 Price T19.95 | Phaidon 100
A global celebration of Christmas, this unique tree-shaped carousel-format novelty board book can be opened and folded back to create a free-standing Christmas tree using its integrated magnetic closure. A sturdy and gorgeous gift, featuring frame-worthy art.
Ten days until Christmas.
How I wish I could be,
Not just a plain pine,
But a real Christmas tree.
A pine tree's Christmas wish comes true when a parade of children visit to decorate its branches with unique festive ornaments from around the world - from German nutcrackers to Mexican piñatas, Chinese apples to Ukrainian spiderwebs.
Young readers are invited to experience new and old Christmas traditions through rhyming verse and lush illustrations. Secondary text offers informative context and insight as to how the holiday is celebrated in different cultures around the world.
Ages 2-5
Specifications:
Format: Board Book
Size: 321 × 156 mm (12 5/8 × 6 1/8 in)
Pages: 26 pp
Illustrations: 0 illustrations
ISBN: 9781838665395
Hannah Barnaby is an acclaimed children's book author from Charlottesville Virginia, with several chapter books and picture books to her name. She worked as a children's book editor, independent bookseller, and book reviewer before becoming the first children's writer-in-residence at the Boston Public Library.
João Fazenda is an award-winning illustrator from Portugal and a graduate of the Lisbon Faculty of Arts. His clients include The New York Times; The New Yorker; The Wall Street Journal; Telegraph; Guardian; New Scientist; Boston Magazine; and Architectural Review amongst others.
'The unique design will interest some readers, and preschoolers will enjoy the poem.' – School Library Journal
'The global focus helps children understand how our cultures are the same yet different, fostering inclusion, diversity, and an interest in people and places different from one's own.' – Children's Literature
'An instant classic that will be enjoyed each year when the holidays roll around.' – Romper
'Encourage[s] children to consider what's going on beyond their own home, country, and hemisphere.' – Mosaic Magazine
'Would make it onto anyone's nice list.' – Publishers Weekly
'A nice read aloud, and rich cultural learning.' – The Silvan Reverie
'Kids will love learning about other families all over the world and the things they do to celebrate Christmas.' – Sincerely Stacie
​​'A fast favorite and the most fun Christmas book to display.' – Kids Lit is Lit

'Kids will be fascinated by the different countries and the overall shape of the book.' – Cracking the Cover