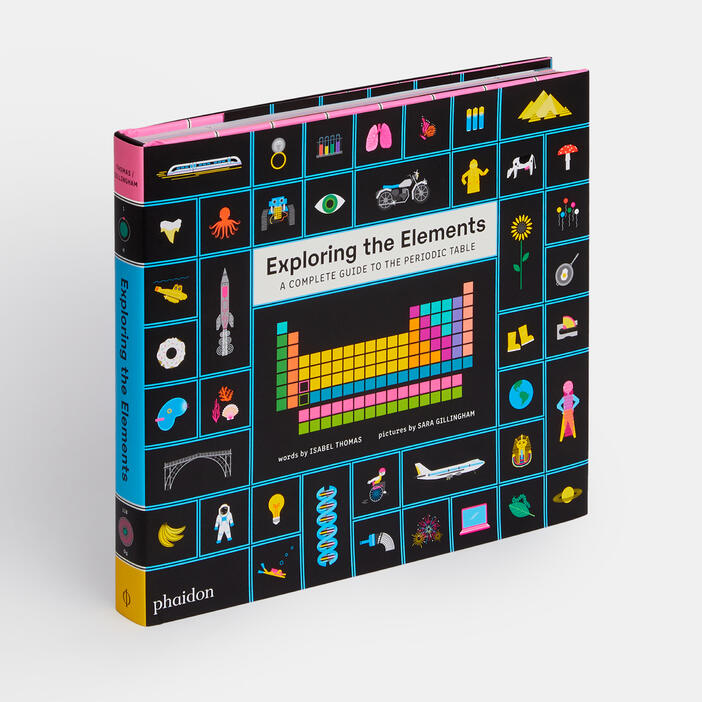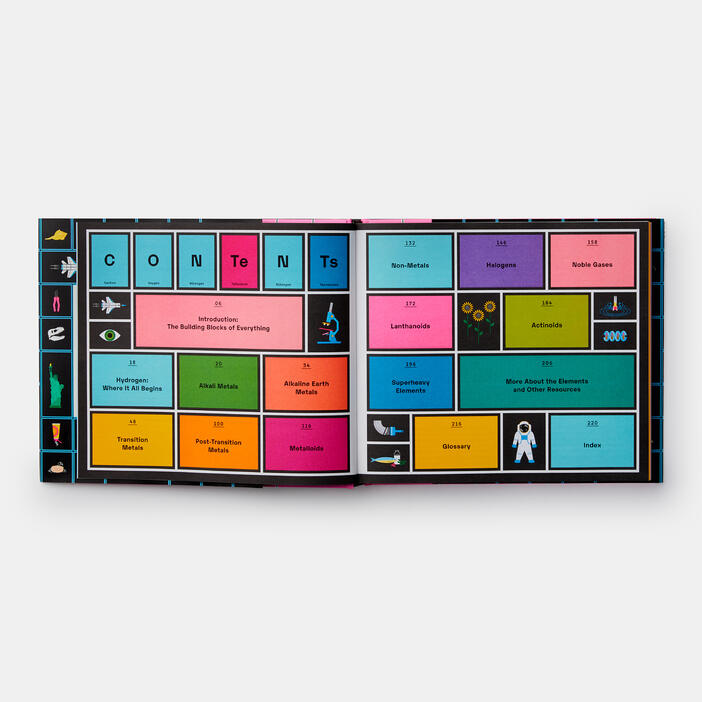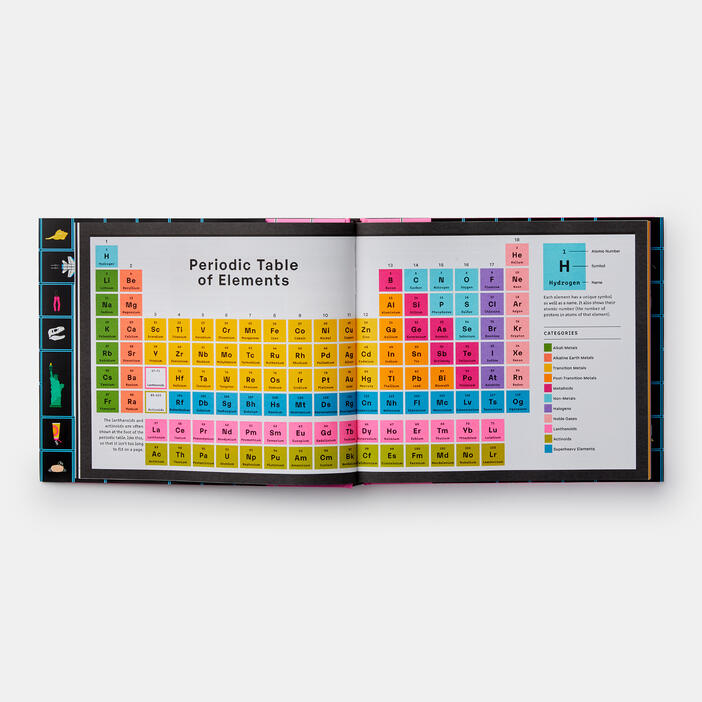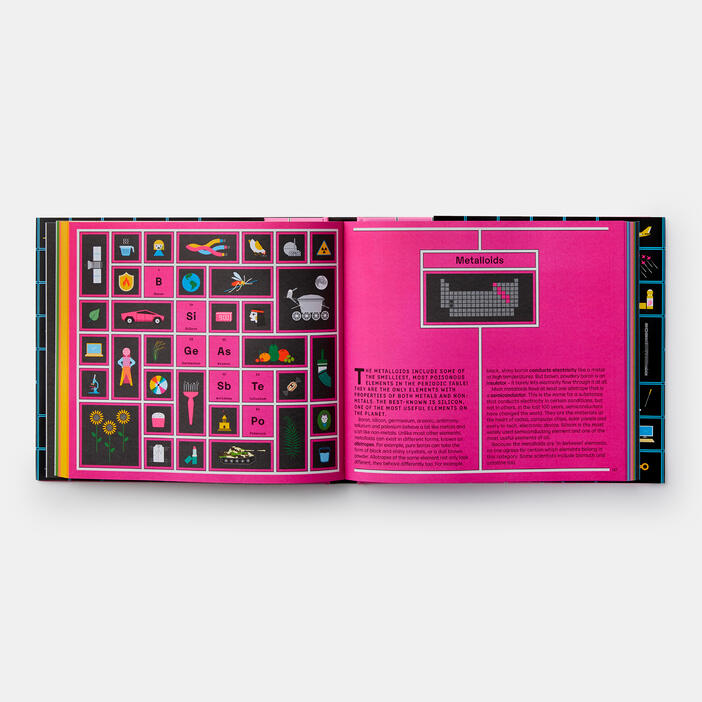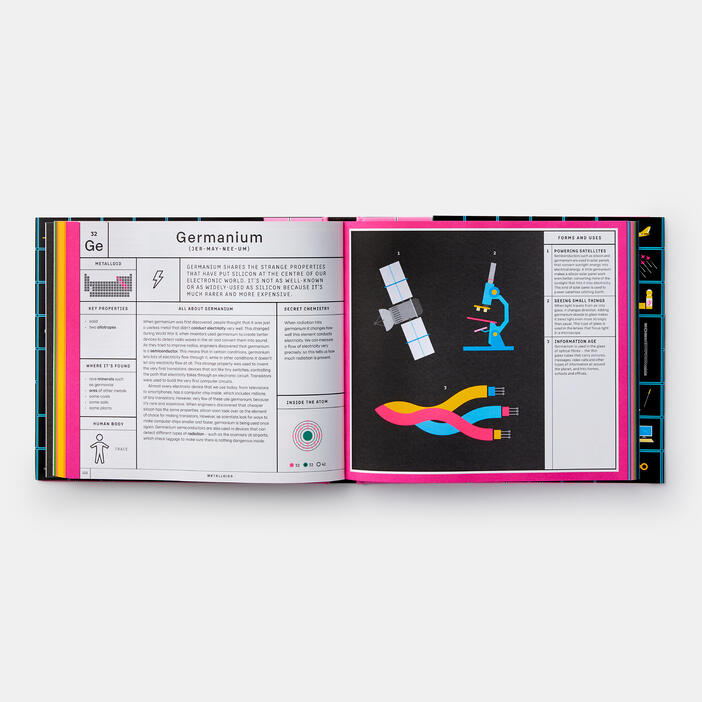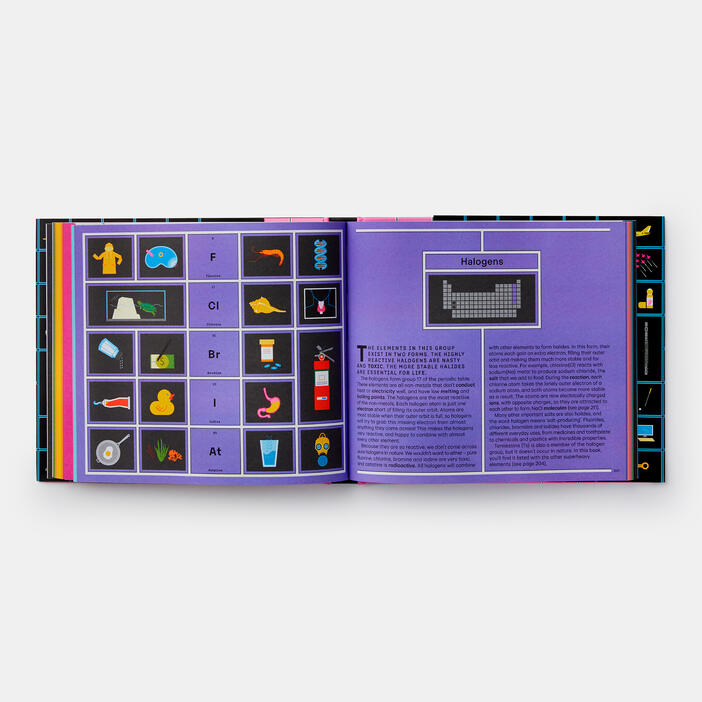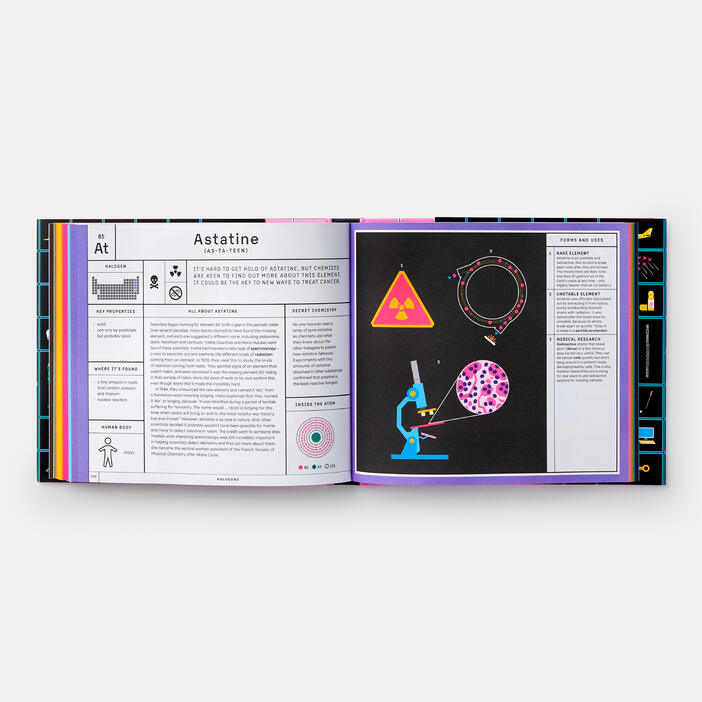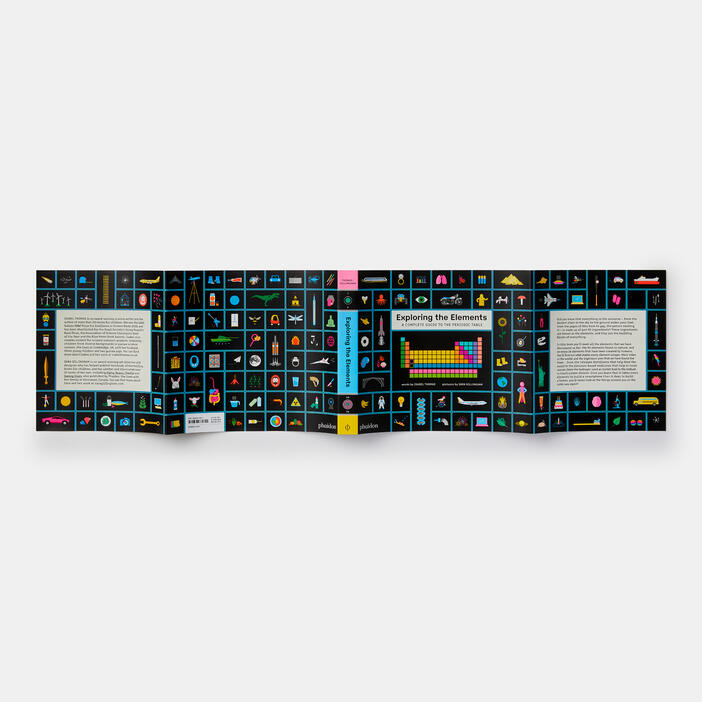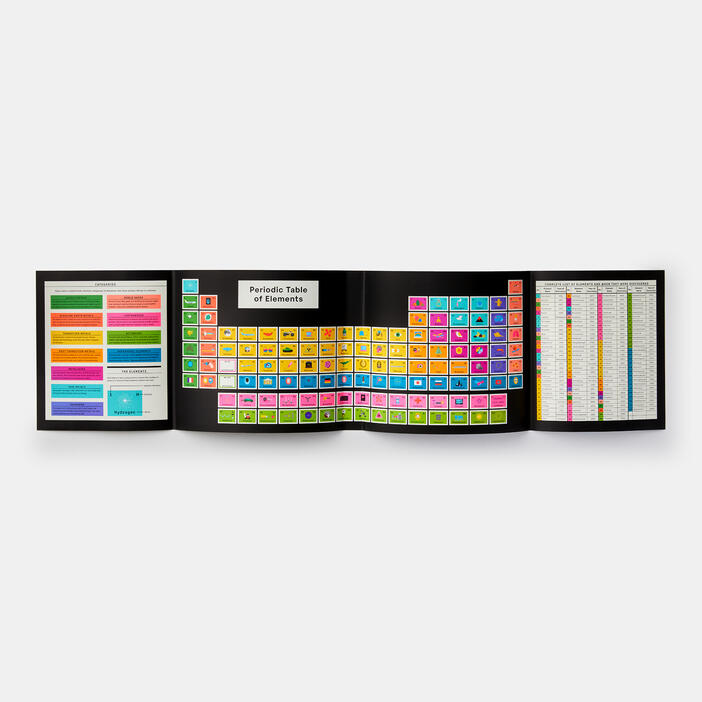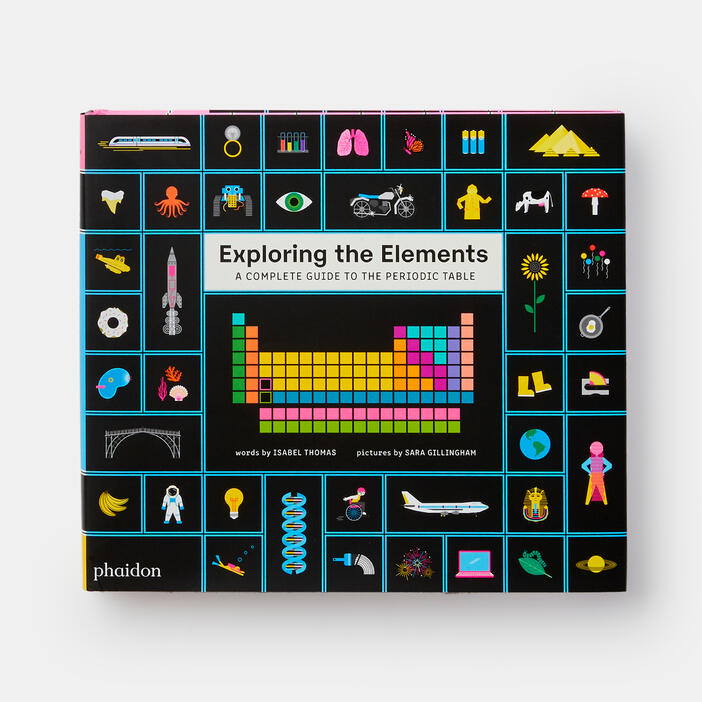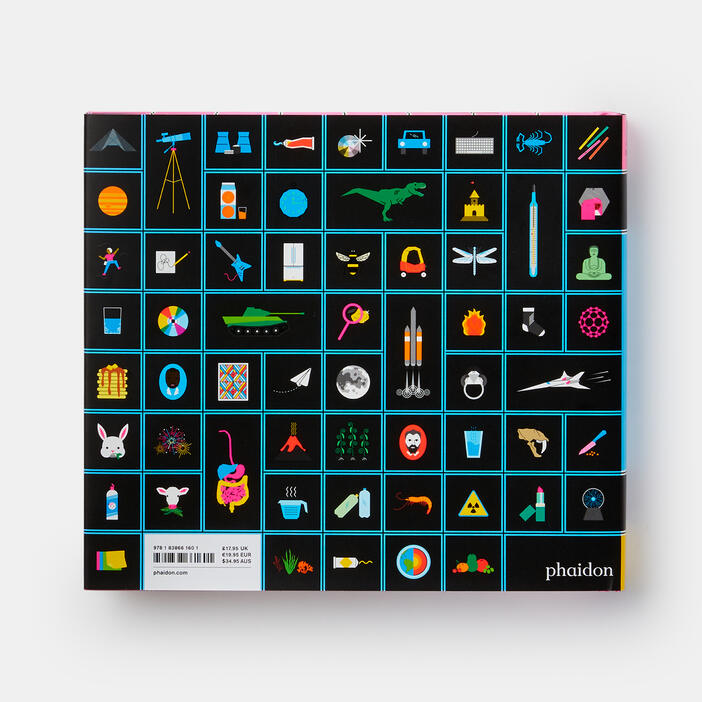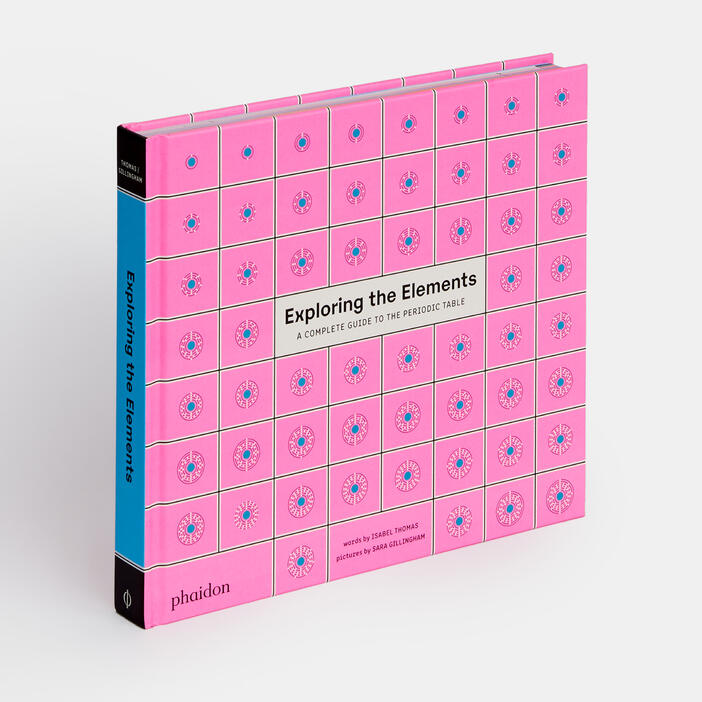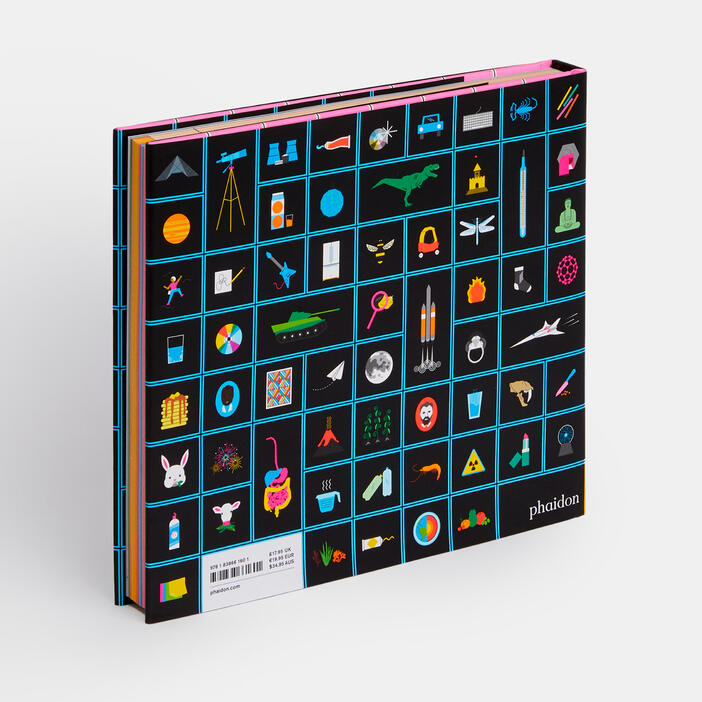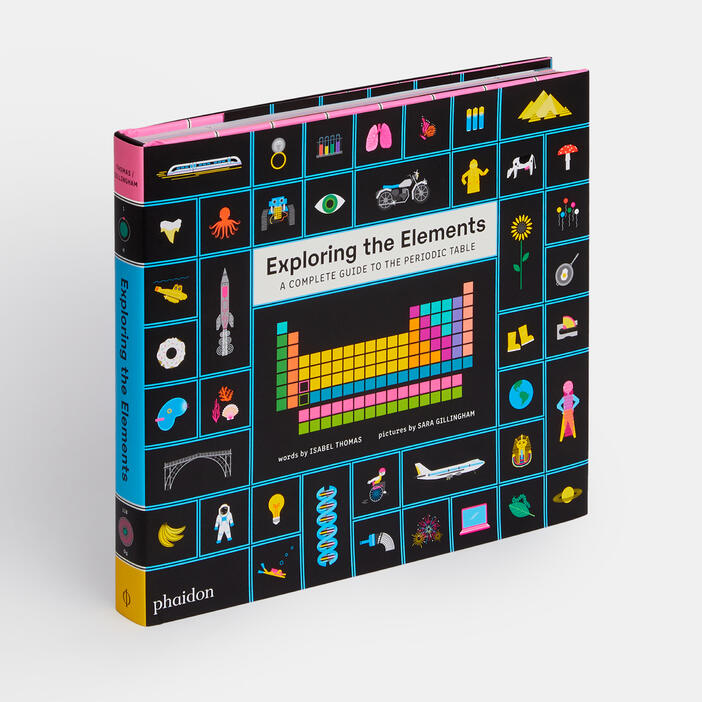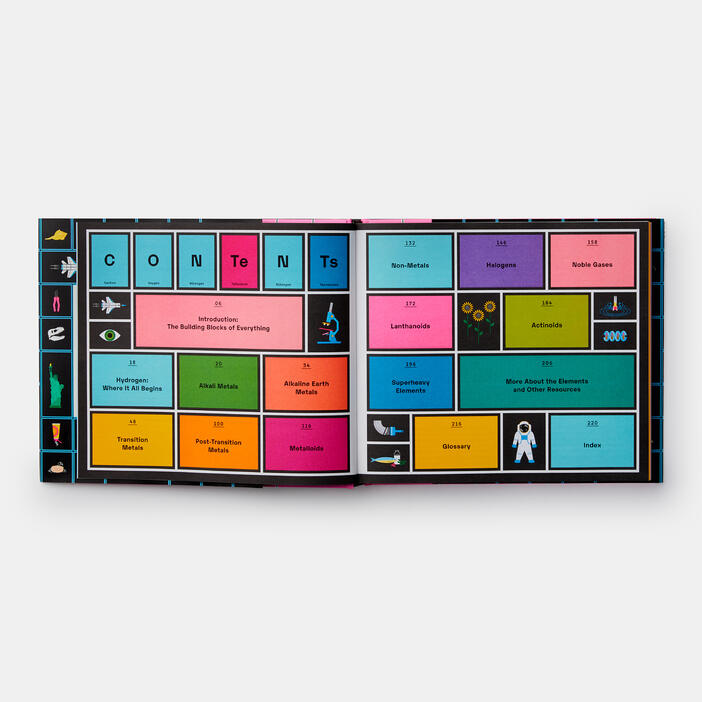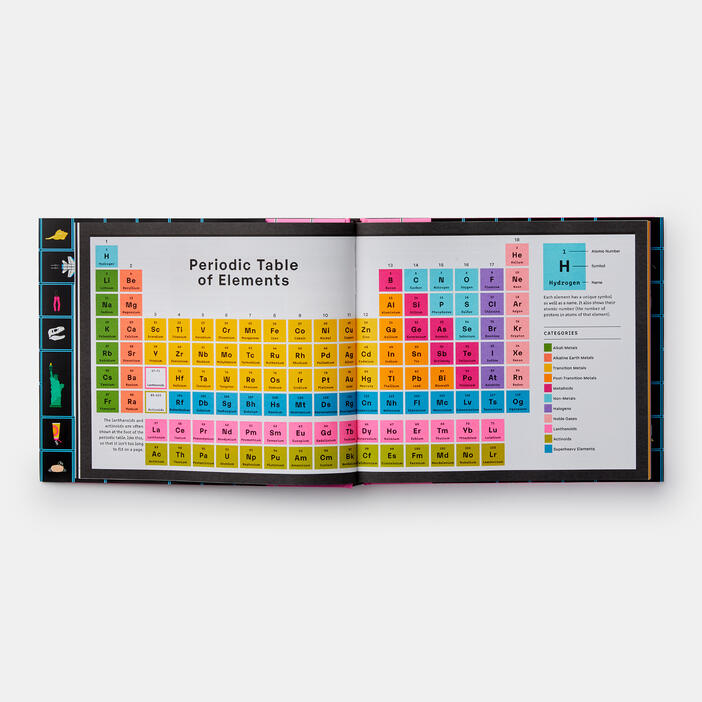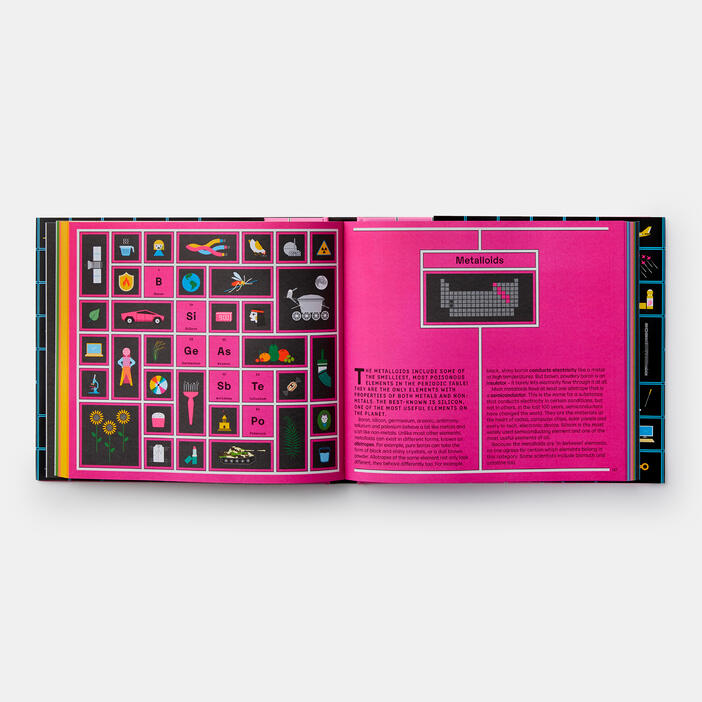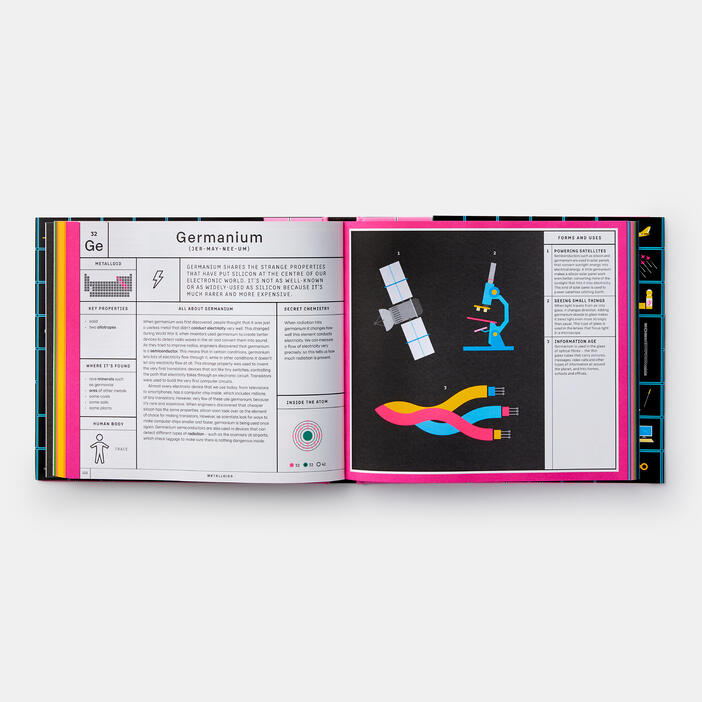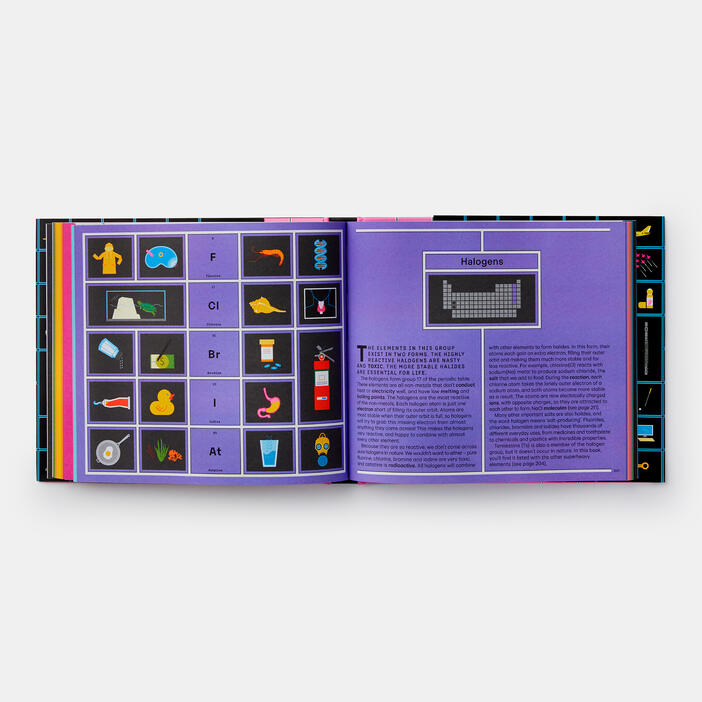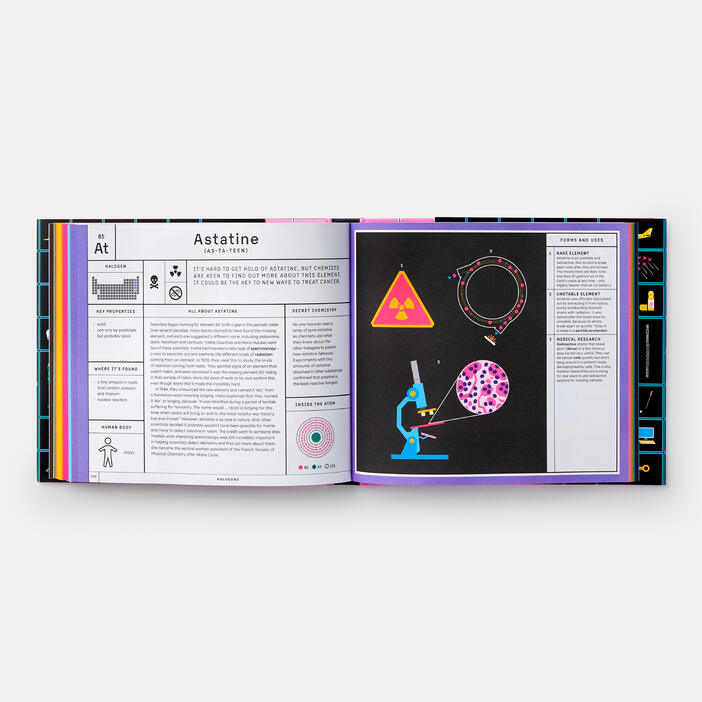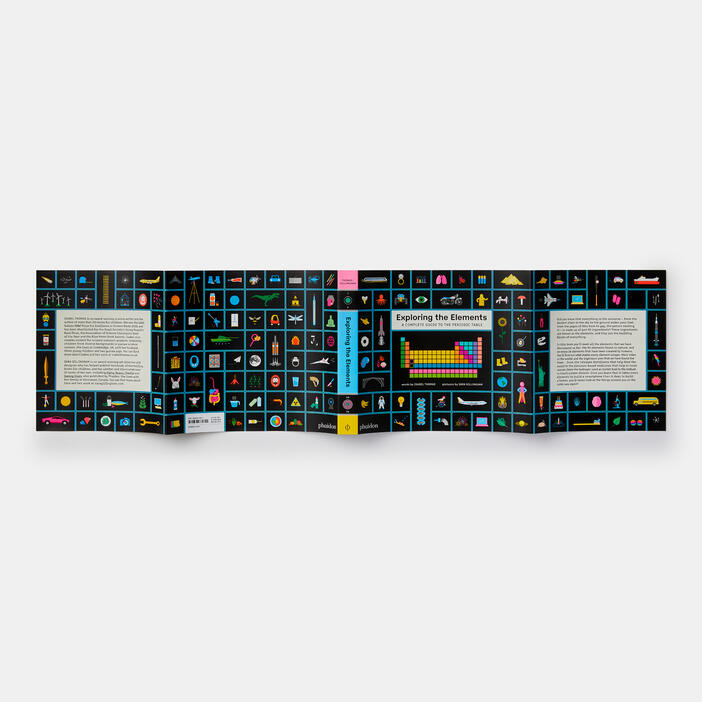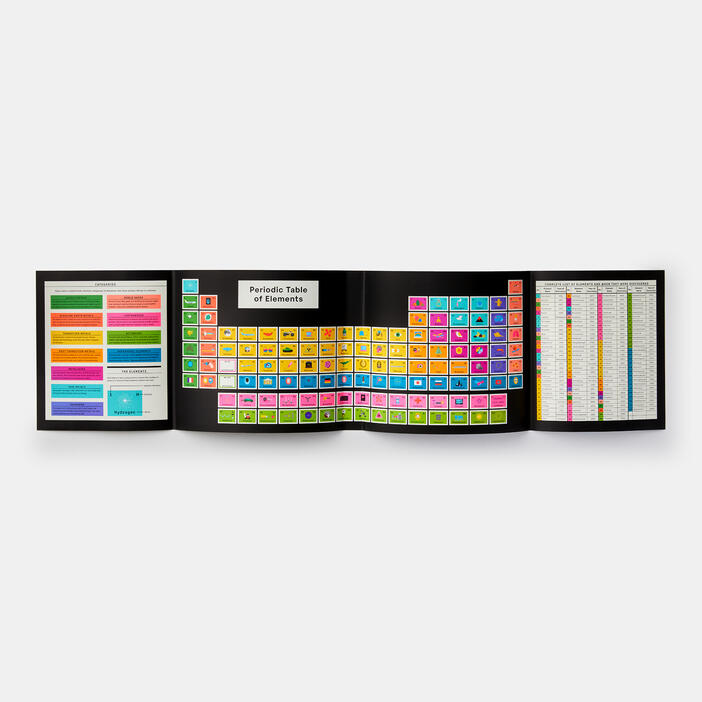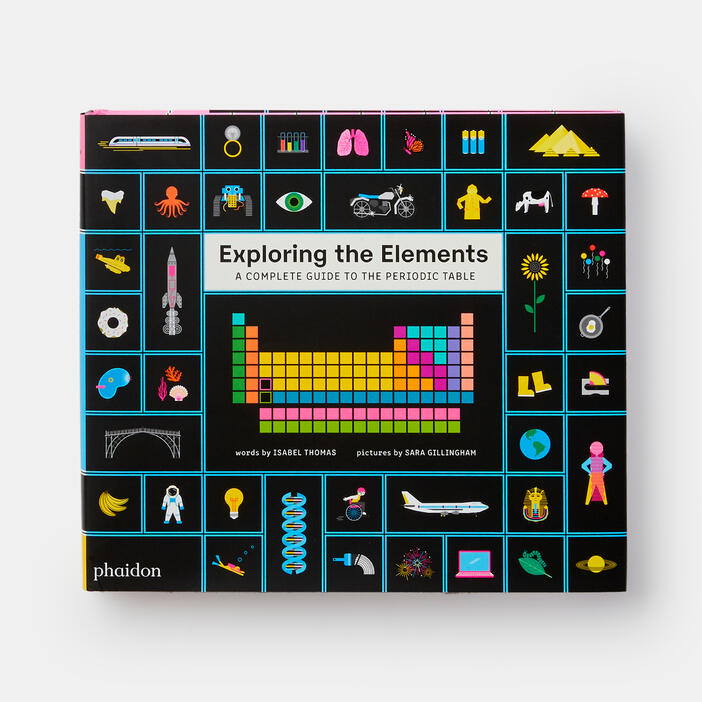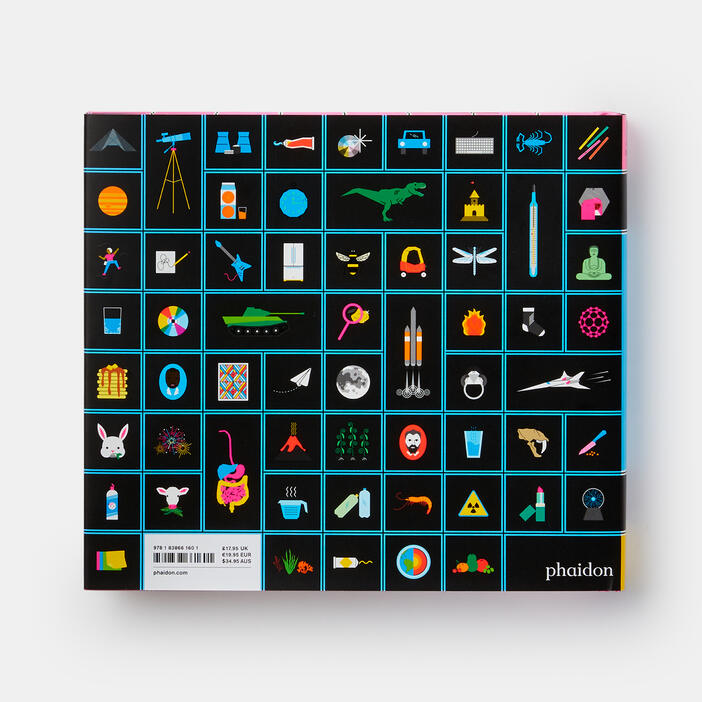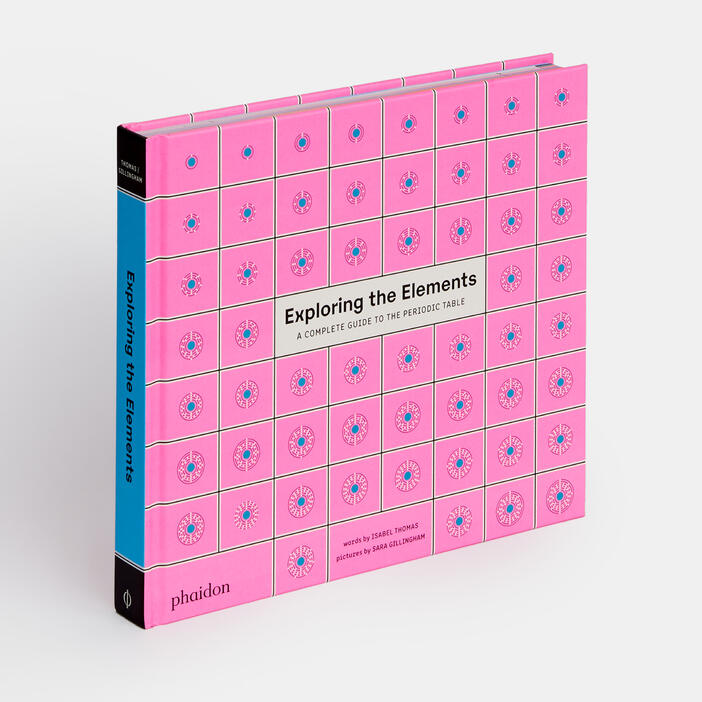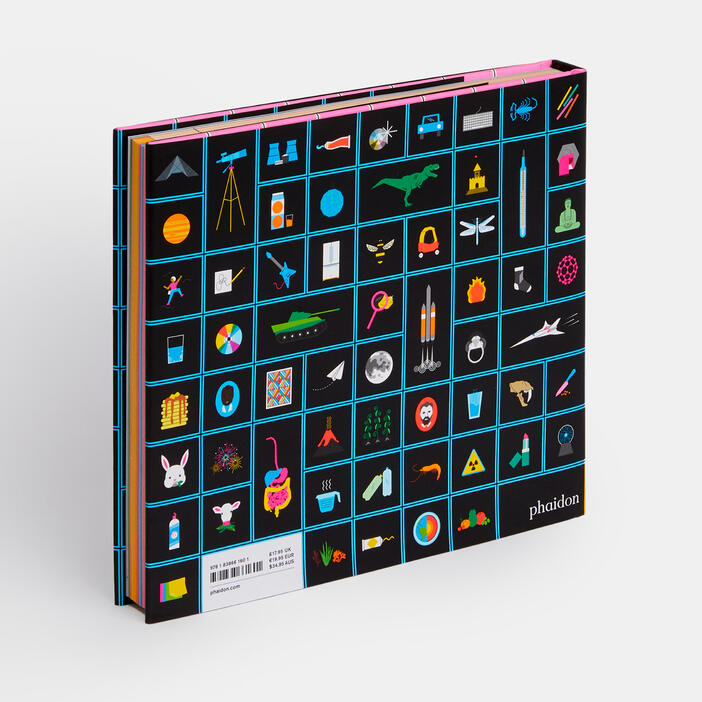 Exploring the Elements: A Complete Guide to the Periodic Table
Price AUD$34.95 | Phaidon 100 Price £17.95 | Phaidon 100 Price €19.95 | Phaidon 100
This curated collection of Phaidon Kids books contains some of our most engaging, enriching, beautiful, and fun books, covering topics from astronomy to science, cooking, and art
These are the books kids will return to time and again and will beautifully complement their budding home libraries.
This collection includes:
Seeing Stars: A Complete Guide to the 88 Constellations: A graphically stunning, comprehensive introduction to the constellations
Exploring the Elements: A Complete Guide to the Periodic Table: A comprehensive introduction to the chemical elements that make up our universe, with fascinating illustrations and easy-to-follow text throughout
Full of Life: Exploring Earth's Biodiversity: Science meets design in this bold and beautiful introductory tour of Earth's amazing biodiversity
The Ultimate Art Museum: Visit the world's greatest museum without leaving your home through this imaginary art museum – a visually spectacular survey of world art for middle-grade readers, curated in collaboration with a global team of experts and educators
What A Shell Can Tell: An exquisite, lavishly illustrated, and information-packed introduction to the wonder of seashells through the art of observation
Specifications:
Format: Hardback
Size: 203 × 229 mm (8 × 9 in)
Pages: 224 pp
Illustrations: 224 illustrations
ISBN: 9781838661601
Award-winning art director and designer Sara Gillingham created Alpha Bravo Charlie, Boats Are Busy, Seeing Stars and Animals in the Sky with Phaidon. She lives in British Columbia.
Science writer and children's author Isabel Thomas is a winner of the AAAS/Subaru Children's Book Prize and has been shortlisted for the Royal Society Young People's Book Prize, the ASE Science Book of the Year, and the Blue Peter Book Awards.
'Could make a chemist out of anyone.' - Kirkus Reviews
'A comprehensive guide to the periodic table.' - My Baba