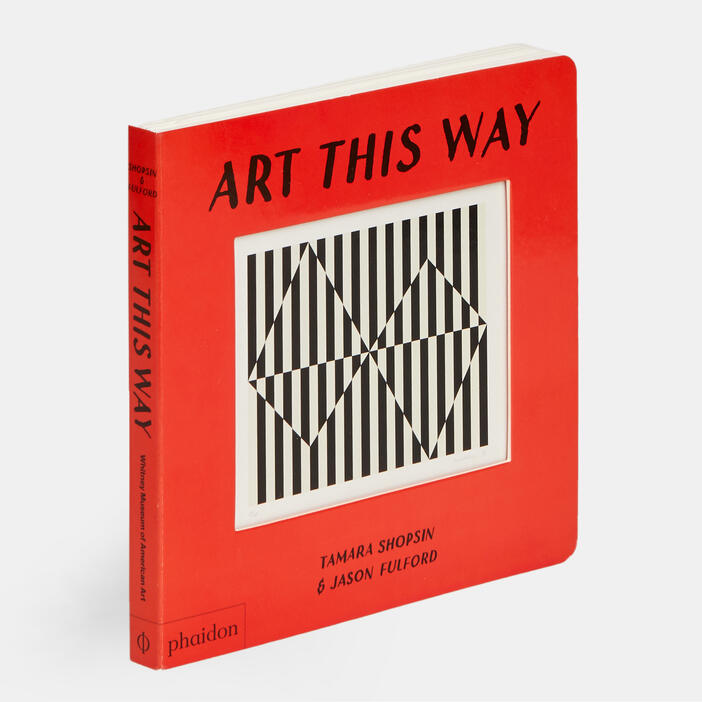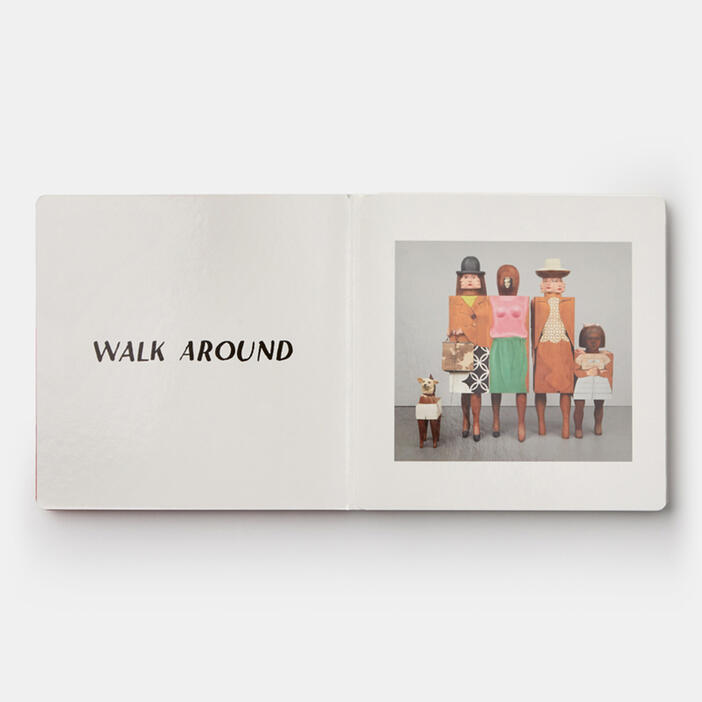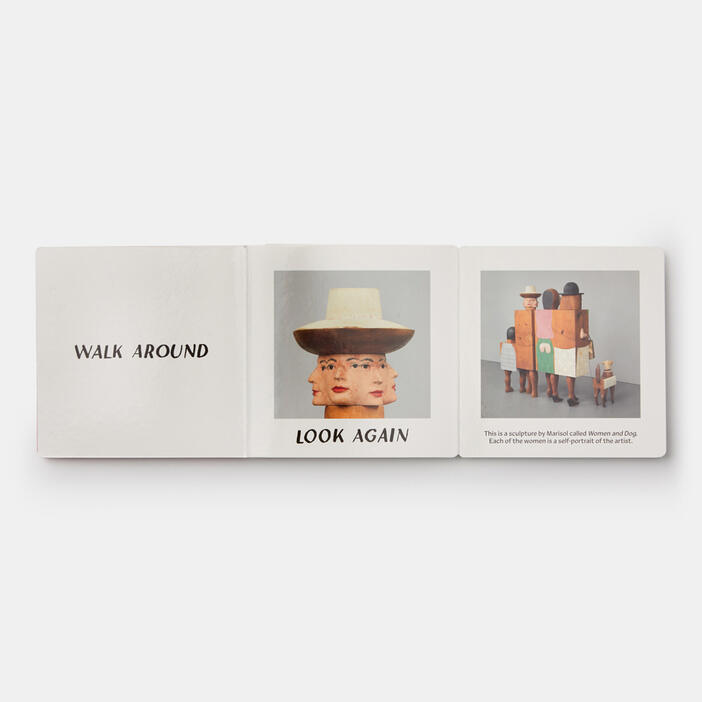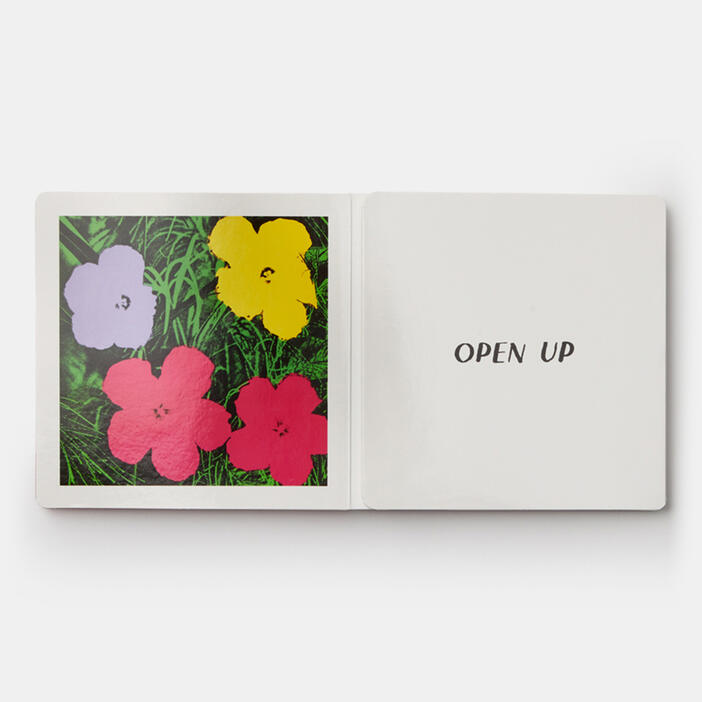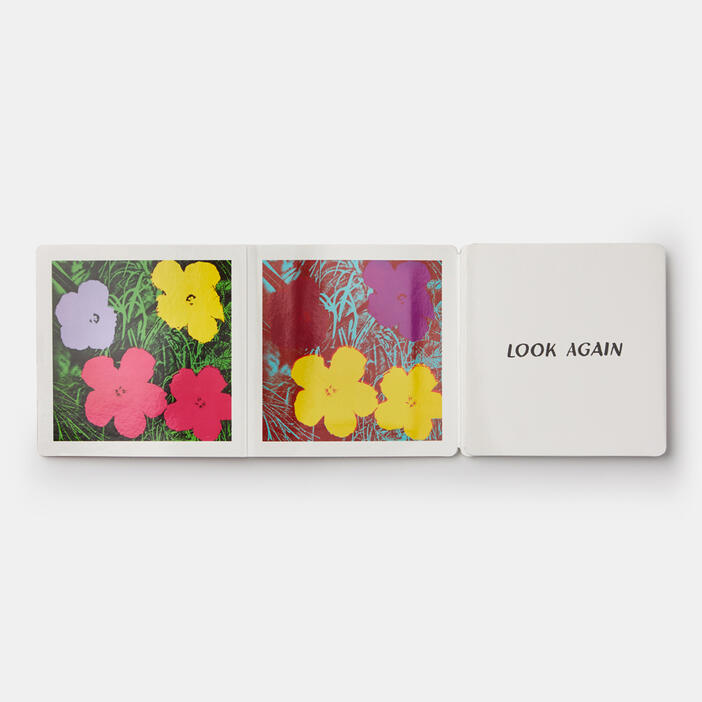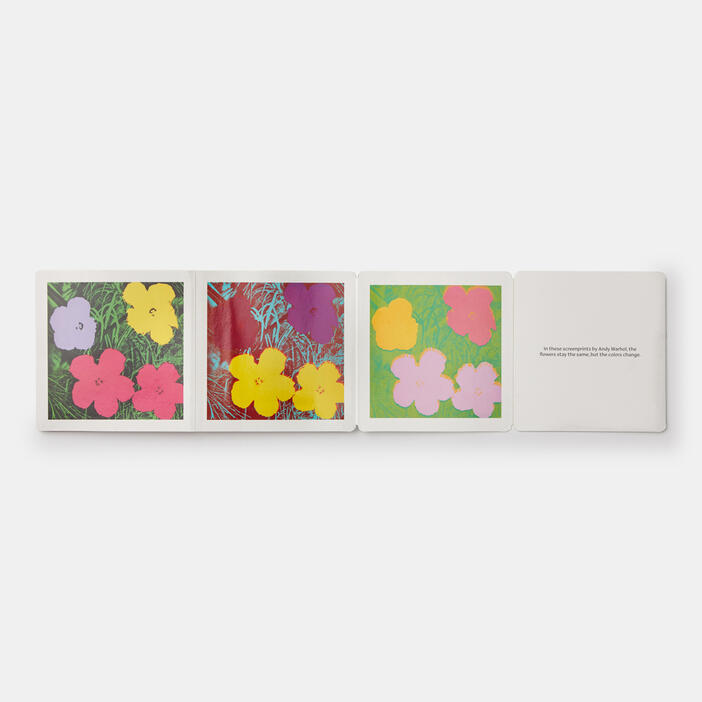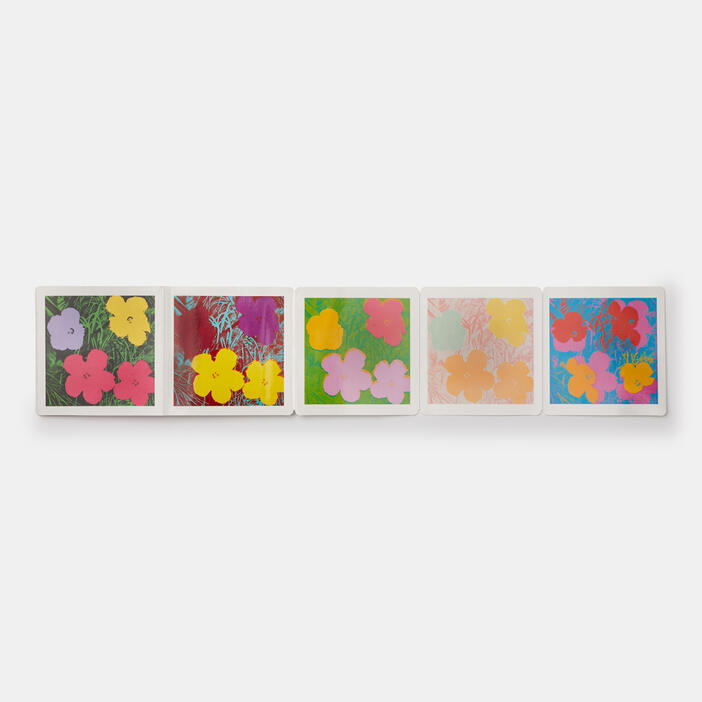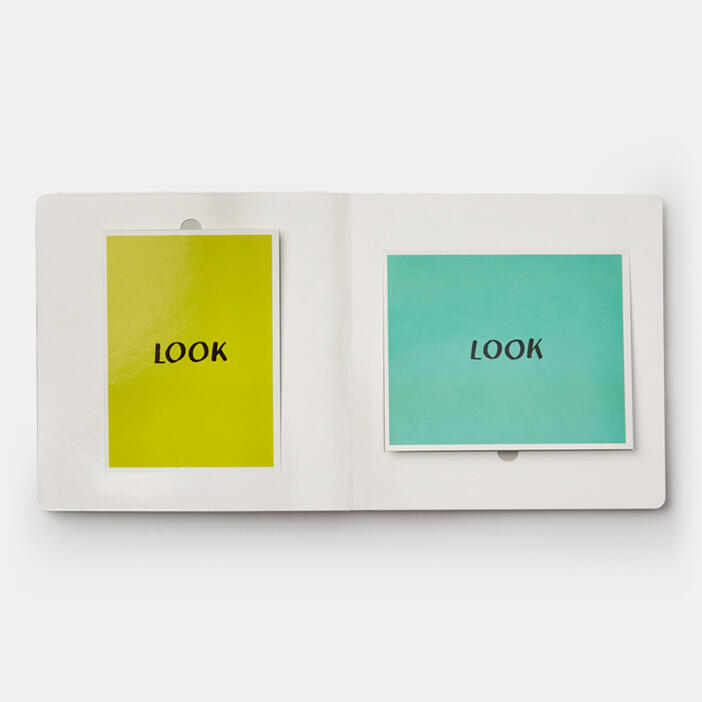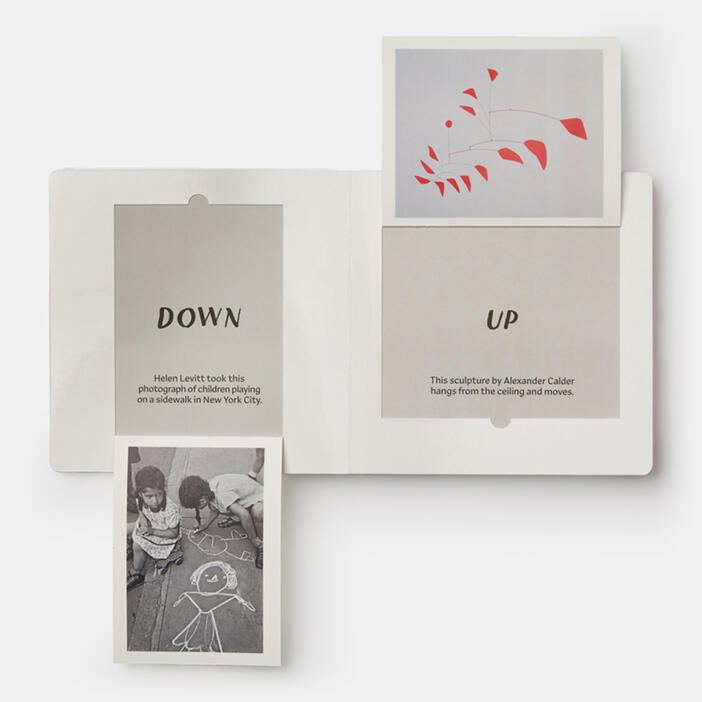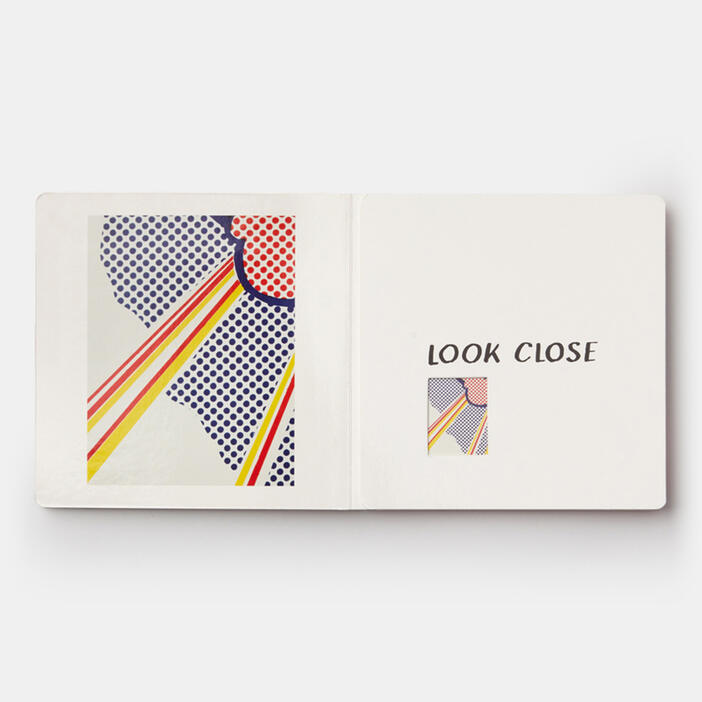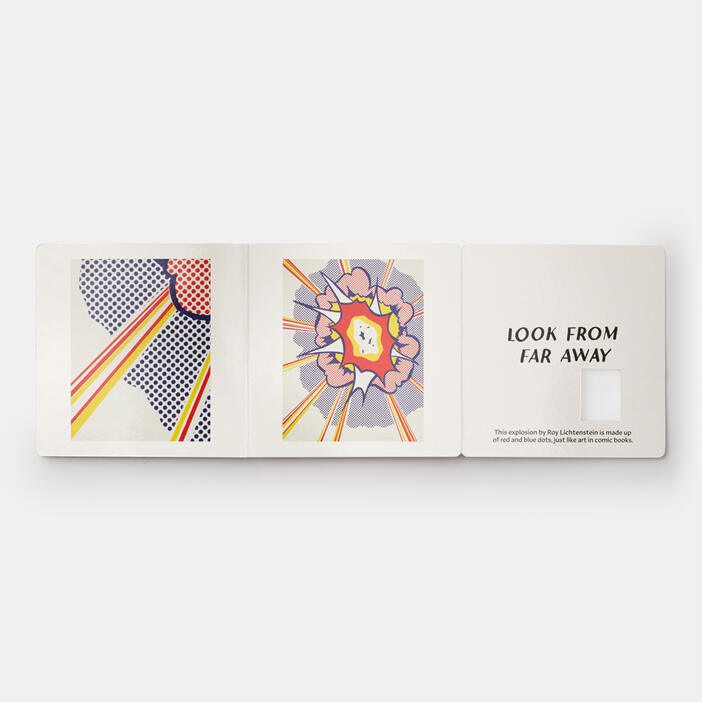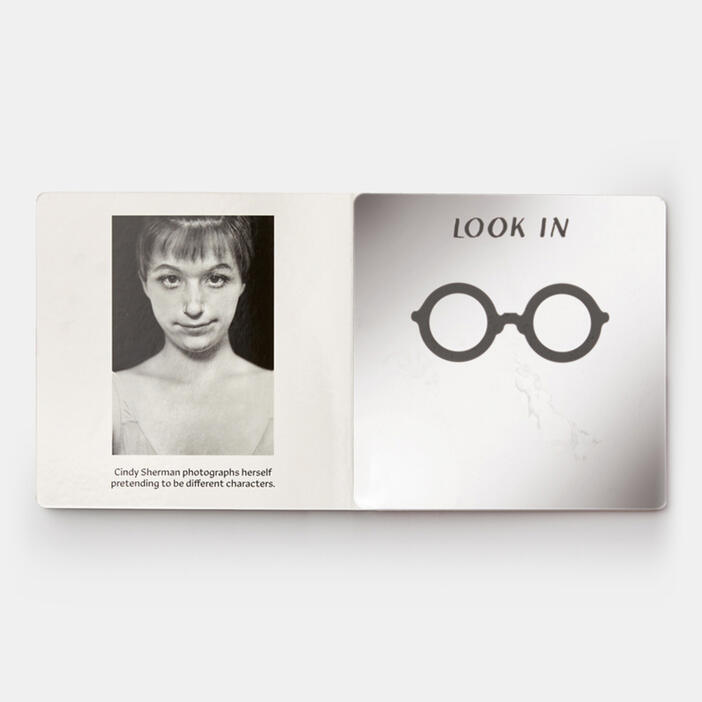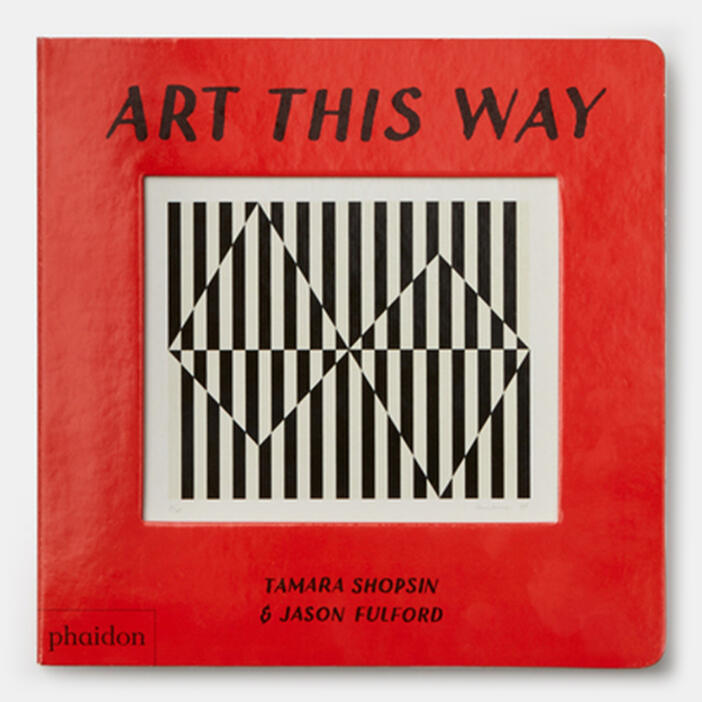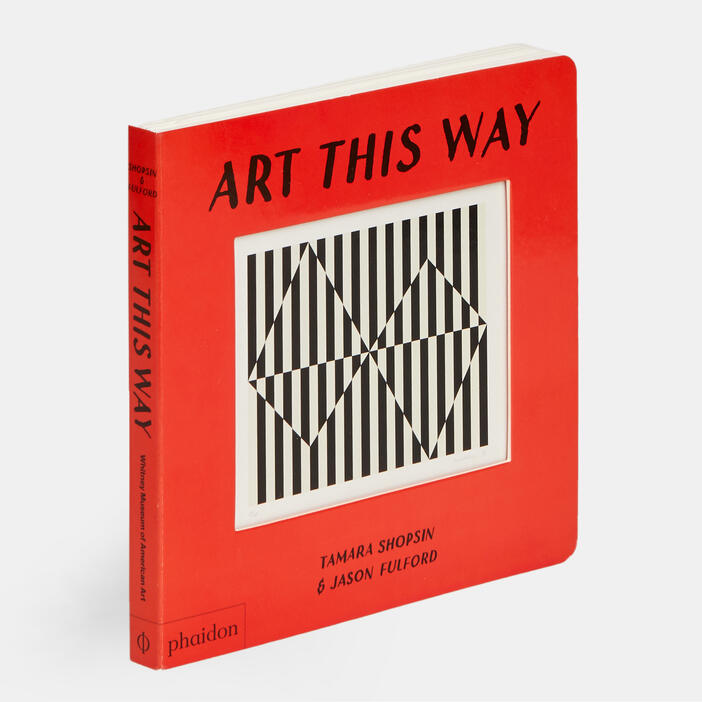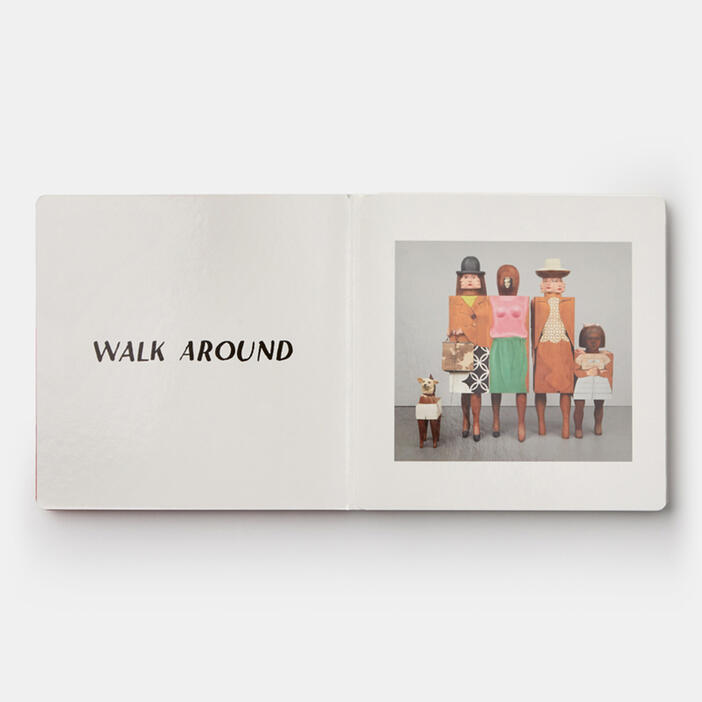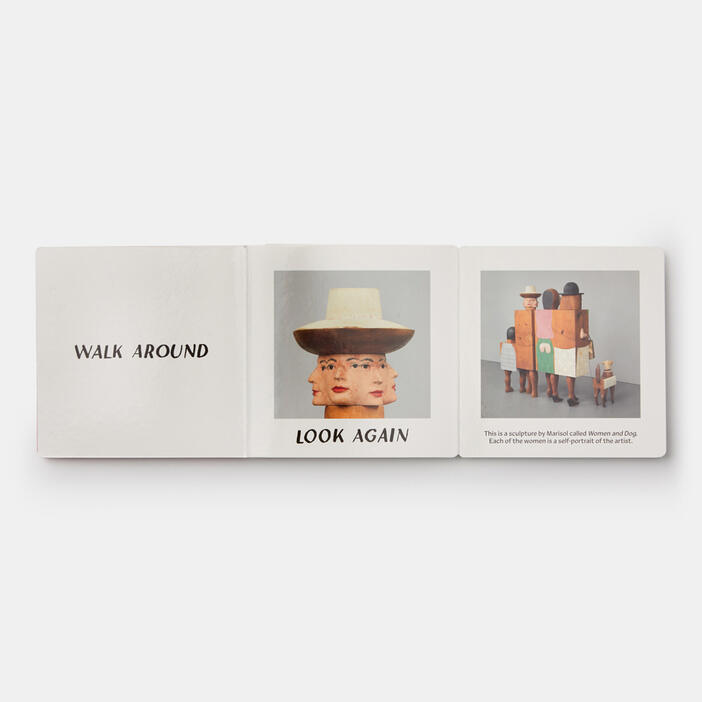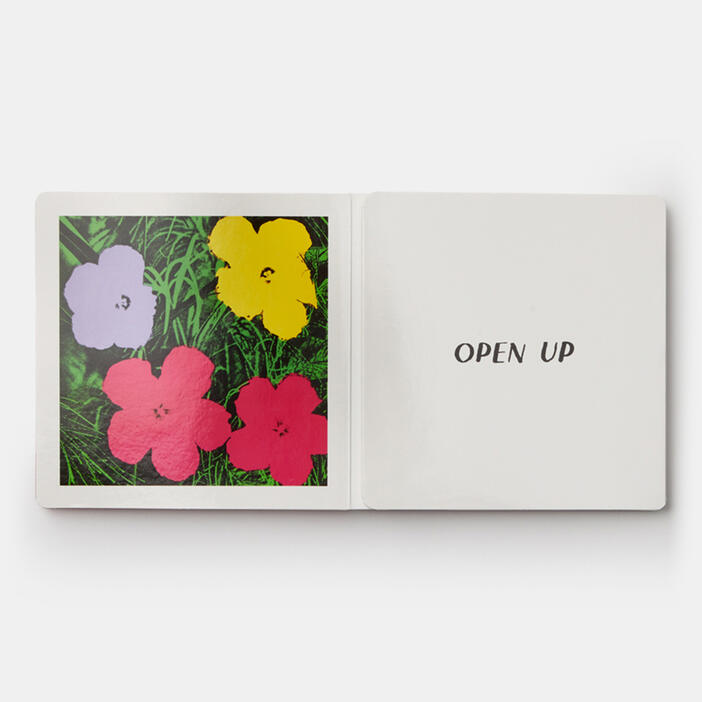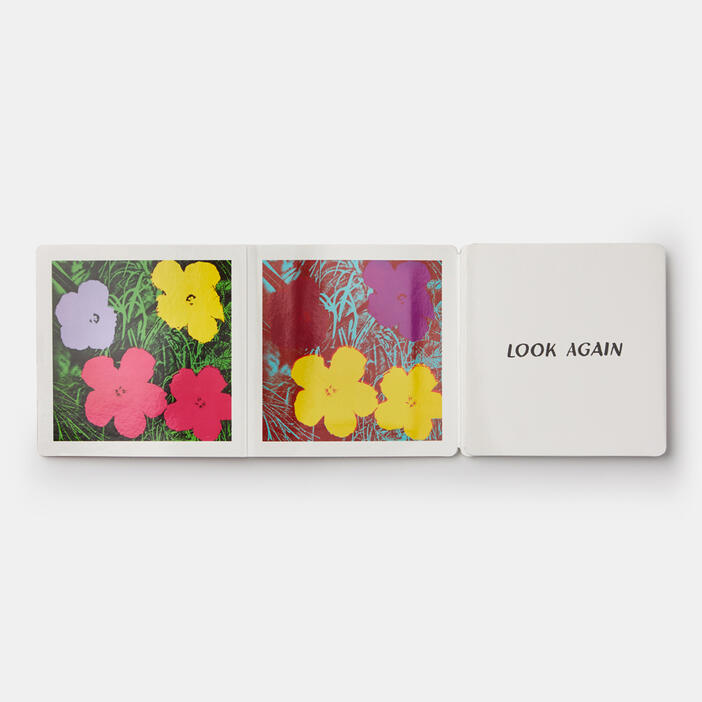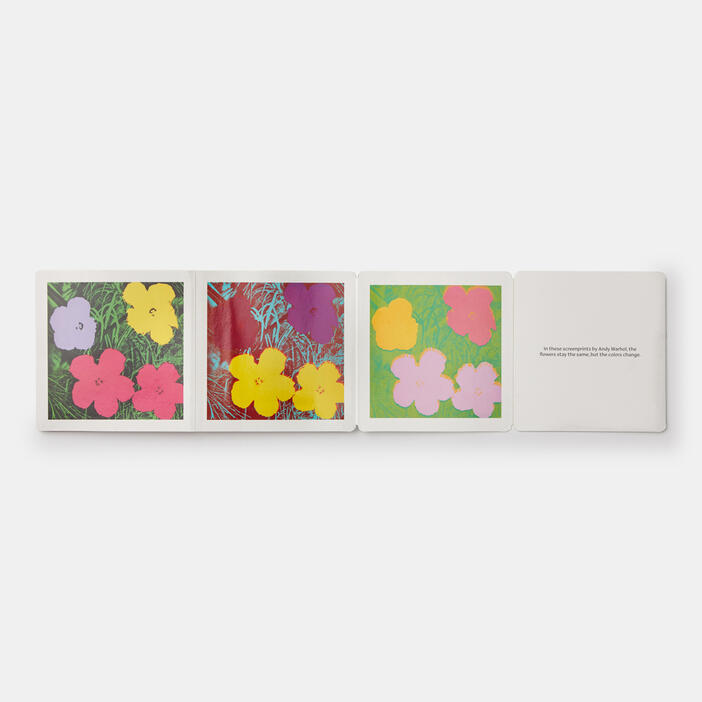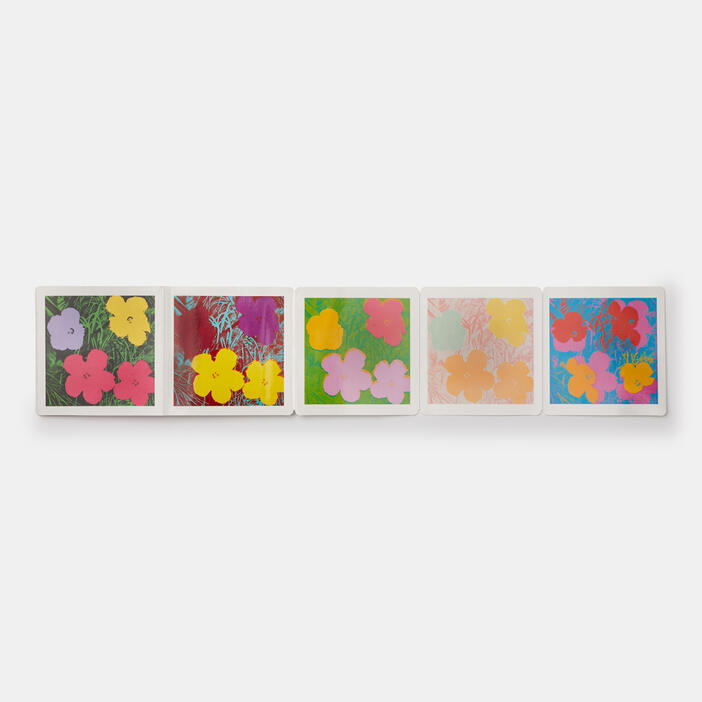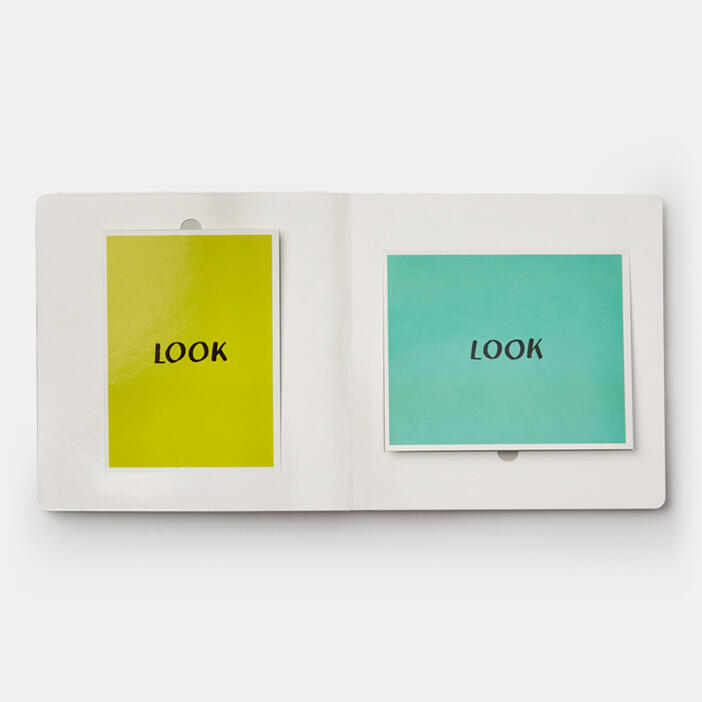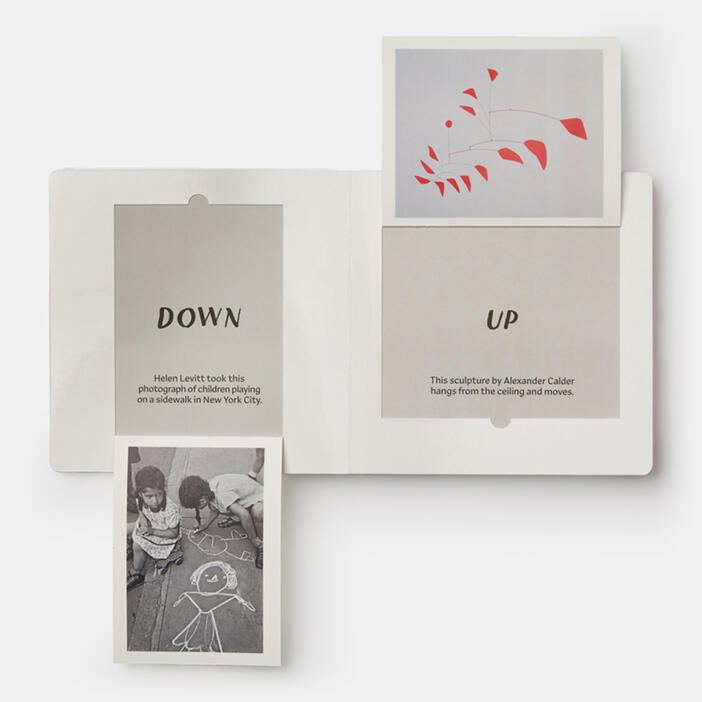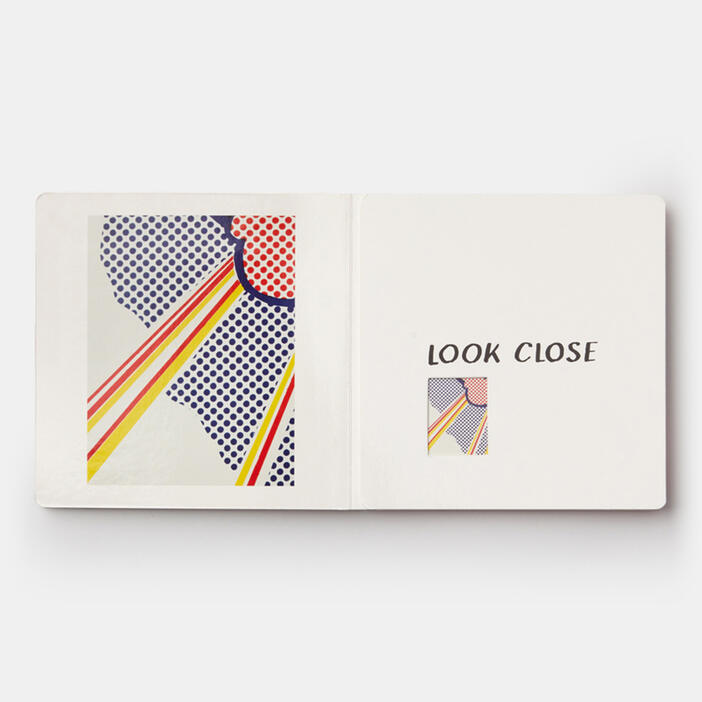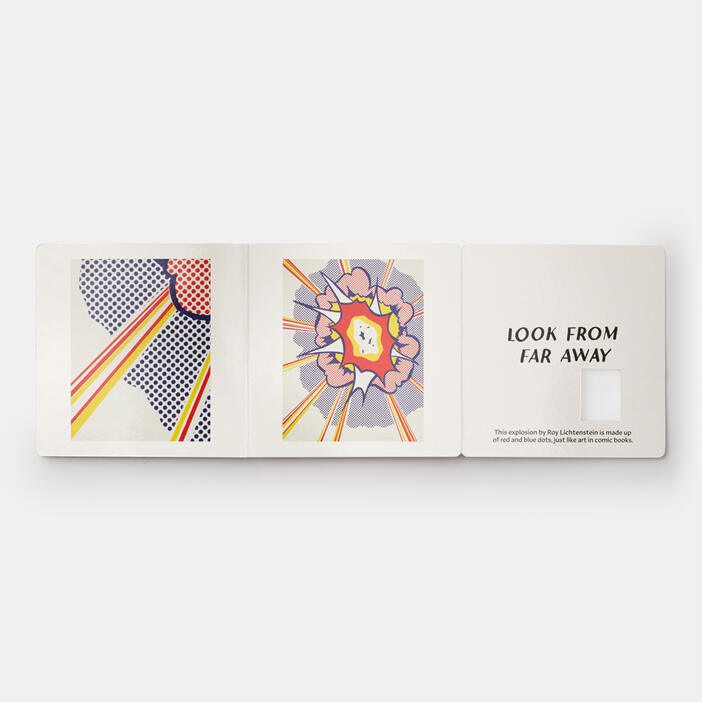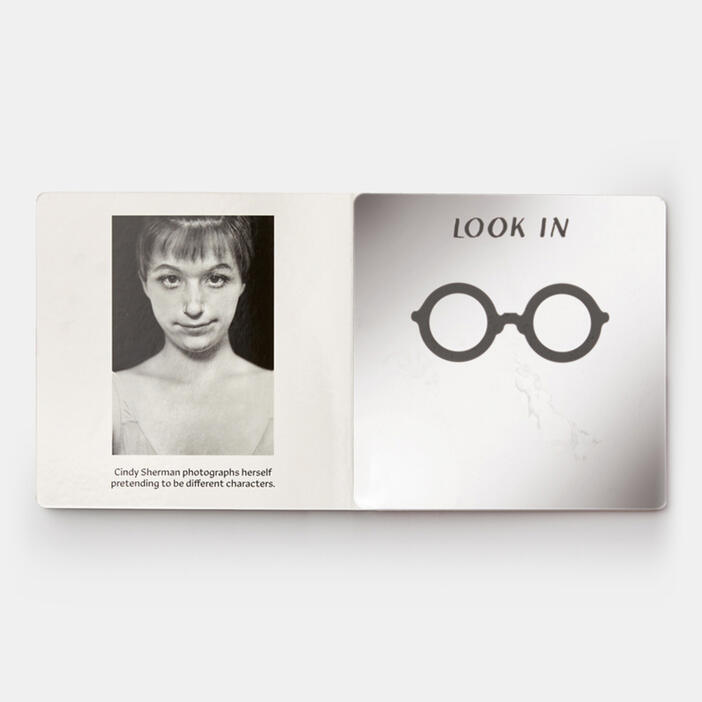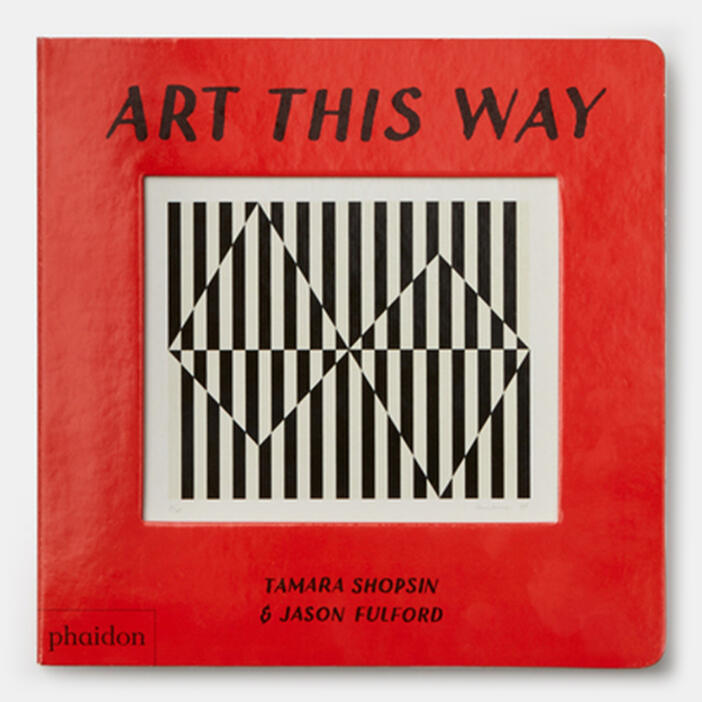 Art This Way
Price AUD$29.95 Price CAD$24.95 Price £15.95 Price T19.95 Price USD$19.95 Price €17.95
View artworks from the Whitney Museum's esteemed collection in a whole new way – an interactive invitation to explore and discover
Unfold pages, lift flaps, gaze into mirrors, and interact with art like never before. Inspired by the many ways that art can be viewed and experienced, this book encourages children to spend time with a curated selection of fine art from the Whitney collection – and to dig deeper and consider all angles. Each artwork is showcased with a novelty mechanism and caption, for curious hands and wondering eyes.
For Ages 2-4
Specifications:
Format: Board Book
Size: 191 × 191 mm (7 1/2 × 7 1/2 in)
Pages: 28 pp
Illustrations: 0 illustrations
ISBN: 9780714877211
Tamara Shopsin is a graphic designer, author, and illustrator. She is also a cook at her family restaurant, Shopsin's, in New York.
Jason Fulford is a photographer, designer, and cofounder of the non-profit J&L Books. He lives in New York with his wife, Tamara Shopsin.
An ALA Notable Children's Book 2020
"Tamara Shopsin and Jason Fulford create some of my favourite children's books and their latest collaboration lives up to my high expectations of their work... A fun interactive board book with flaps and directions and introduce kids to works of fine art from the Whitney Museum's collection. The message behind the book is one that many kids are already familiar with and good at: keep looking."—Baby Librarians
"An interactive board book with lift the flaps, foldout pages, cutouts, and more that help little fingers explore famous works of art."—Bookriot
"Take a peek at art from a variety of different literal and metaphorical angles. Innovatively designed... The format enhances readers' understanding of the art. Art appreciation with an ingenious twist."—Starred review, Kirkus Reviews
"Adults and children alike will love exploring and discussing each page of Art This Way. Art This Way can be used in a classroom unit on art appreciation. This is a unique and interesting board book that should be in every home and school library."—Kiss the Book Jr.
"Art This Way notably features a variety of foldouts, flaps and die cuts that encourage young readers to dig deeper into the curated selection of fine art, in which male and female artists are showcased equally."—The Star Online
"Unfold pages, lift flaps, gaze into mirrors, and interact with art like never before."—All A Board Magazine
"A wonderful and fun way to introduce youngest readers to the joys of creativity, Art This Way makes a unique addition to home, classroom, and public library board book collections."—Celebrate Picture Books
"Bold, bright, and playful, Art This Way encourages not only looking carefully but looking again."—Cosmic Bookshelf
"An interactive board book to help foster art appreciation in young children."—Booklist Online