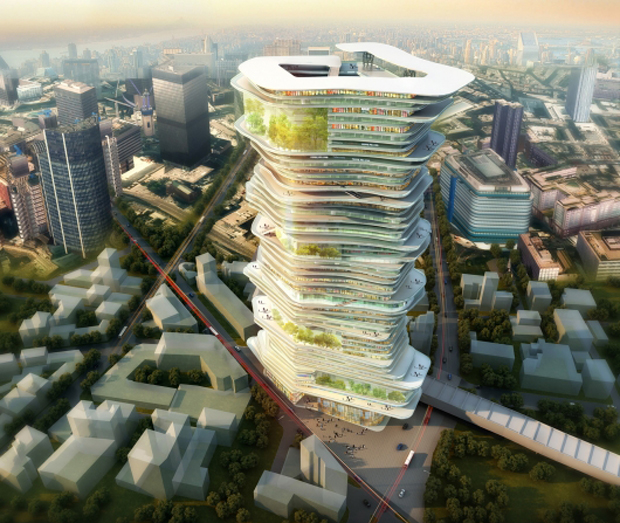 Supertall skyscraper is adapted for London cityscape
SURE Architecture think this massive block could be adapted to suit the ancient streets of the British capital
When it comes to high-rise living, is the sky really the limit? This ambitious architectural plan is called The Endless City in Height. Its creators, SURE Architecture, have designed two wide ramps which coil at a gradual angle up the building exterior. They've also done away with floor plates stacked on top of each other and hollowed out the building's centre. Visitors and residents would be able to hop from one side of the tower to the other via a number of bridges.
SURE are convinced of the concept's social and functional benefits: "The differentiated but interconnected spatial sequences of public spaces and entertainment spaces create a lively, discussion-rich setting for conversations and societal interaction, and at the same time permit the creation of the vertical city."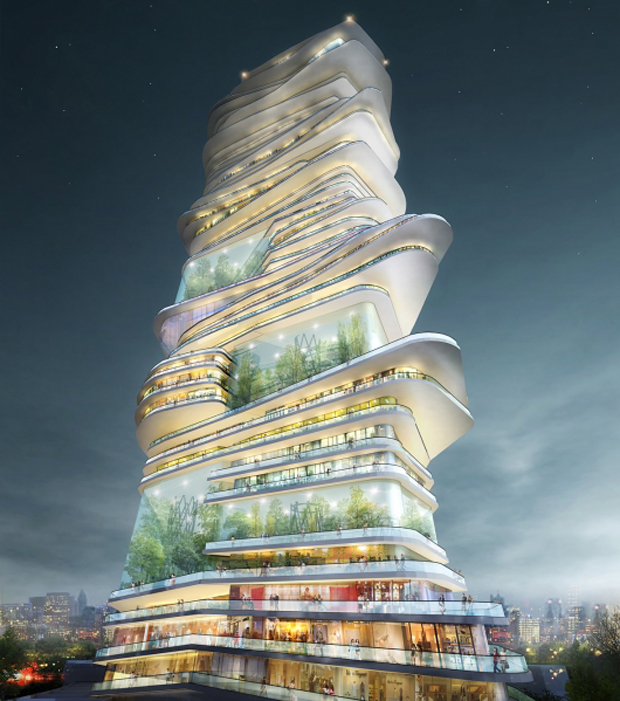 In terms of structure, the two ramps would be supported by half a dozen steel tubes, and to accommodate the narrow streets of London, the base would be a lot smaller than the tower's crown.
It would be an outlandish scheme for China or the UAE, but SURE think this building would suit the British capital. The architects and academic researchers at the London, Beijing and Hong Kong-based firm believe that their scheme means that "London's streets can now be developed both horizontally and vertically in a continuous way". And, like all good design these days, this one uses its shape to maximize passive energy and cut down on the need for artificial lighting, ventilation and cooling.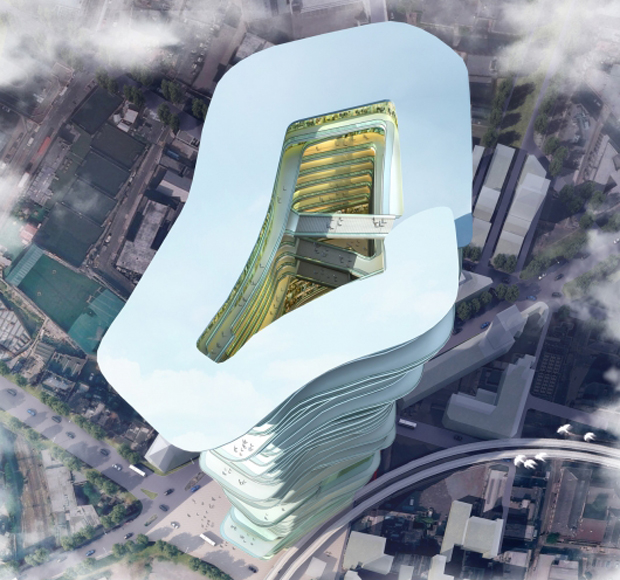 Of course, architects have overestimated the appeal of massive, all-encompassing tower blocks in the past. Whether viable or not, The Endless City in Height has had a lot of attention since it won the Skyscrapers and SuperSkyscrapers Competition. With their entry SURE, which stands for Sustainable Urban Regeneration and Eco-Architecture, are living up to their name.
For greater insight into ambitious architectural projects, sign up for a trial of the Phaidon Atlas, our indispensible online resource; and for more on the possibilities and pitfalls of contemporary urban life, get a copy of Living In The Endless City.