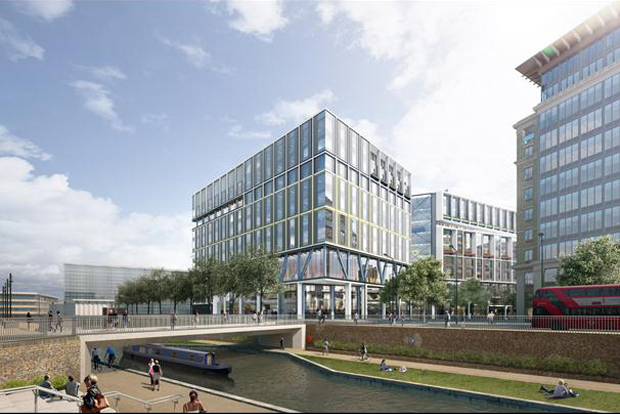 Google's new Kings Cross HQ
The search firm's London headquarters will complement the local area's strong industrial heritage
The London district of Kings Cross once lay very much on the wrong side of the tracks; for the final few decades of the 20th century and the first few years of the 21st it was a neighbourhood known more for its drug dealing and prostitution than its transport links and corporate headquarters.
Thanks to the £500m redevelopment of Kings Cross Station, the relocation of London's Eurostar to the area, the creation of new public spaces such as Granary Square, as well as the presence of such peerless media brands as The Guardian, Wolff Olins and (ahem) Phaidon Press, the district has pretty much shaken off its nefarious reputation.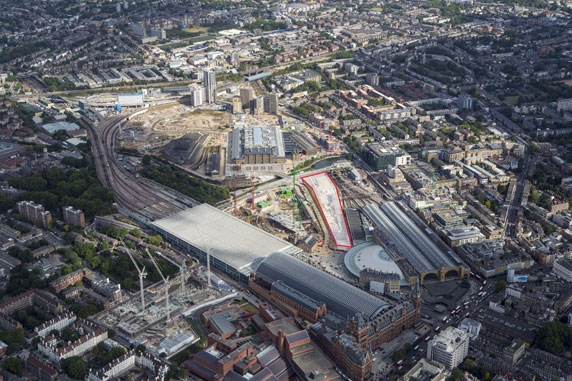 News that the London architectural firm Allford Hall Monaghan Morris will be creating a £650m UK headquarters for Google on a 2.4-acre brown field site tucked right behind the station's new concourse, seems to prove the area really has changed.
The architects have designed a sharp modern building of steel, pre-cast concrete and glass, with cross-laminated timber paneling. Some of the steel frame will be painted in strong colours, as a reference to the painted metalwork of the two nearby stations. "The architectural approach, which has taken inspiration from King's Cross and St Pancras International railway stations, complements the local area's strong industrial heritage and will be a building London can be proud of," says AHMM director Simon Allford.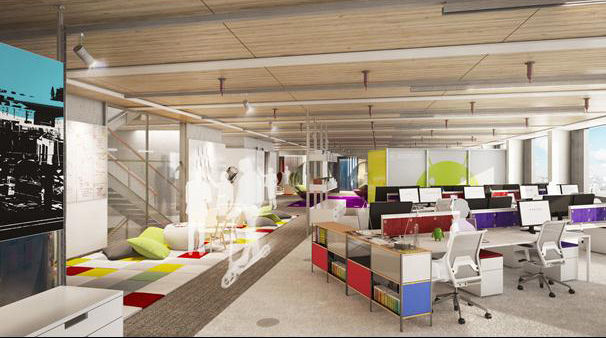 Of course Google's arrival on the plot is brilliant news for the people running the redevelopment, King's Cross Central Limited Partnership. "The move is a major boost to the transformation of King's Cross and is one of the biggest ever commercial acquisitions in the UK," they say.
That's all well and good for the area, but what does it mean for Googlers themselves? At the moment the tech company operates from two addresses: Victoria and Holborn. And despite all the digital, virtual communication between them, there's nothing better for company morale than all working from the same office. So come 2017, all Google's London staff will be enjoying just that. Welcome, neighbour!
For more on this story, go here. For a greater understanding of how our urban areas are developing across the globe, please take a look at Living in The Endless City, an in-depth and multidisciplinary examination of our rapidly urbanizing world. Learn more about it here.