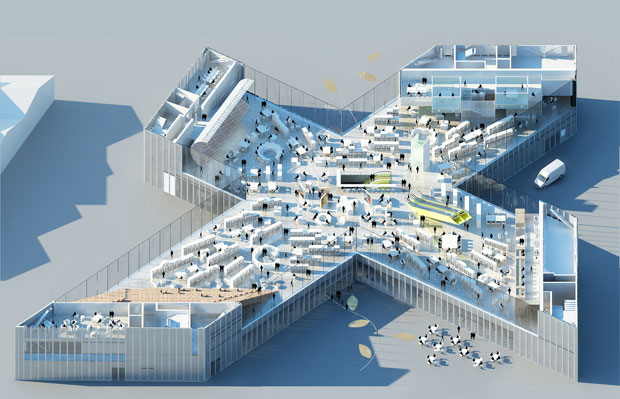 Three new library designs put books front of mind
As their role within society changes, big name architects are queueing up to create new libraries
Despite threats of library closures, municipalities across the globe are turning over a new leaf. Some are commissioning fancy new buildings in an effort, perhaps, to prove their bibliophile credentials.
Of course, libraries these days house much more than books. In fact in some new facilities, books play second fiddle to wifi, the café and the performance area. But whatever's going on inside, the buildings themselves can be worth a visit.
For OMA's take on the modern library, we'll be heading to Caen in north-west France. The Bibliothèque Multimédia à Vocation Régionale Library, which has just broken ground, is cross-shaped, with a different discipline in each wing. A glazed, naturally-lit reading room on the first floor, acts as a "space of confluence for both knowledge and power", says OMA's Clement Blanchet.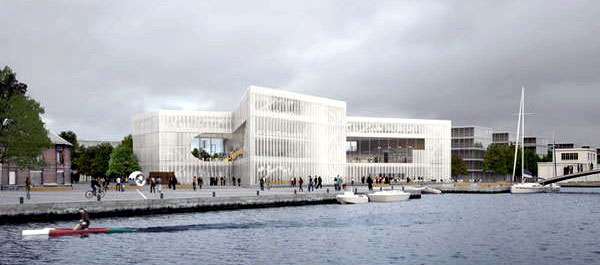 Meanwhile, Finnish practice ALA won the competition for Helsinki's new Central Library, with a wooden shell that arches and curves. And the Spanish enclave of Ceuta in north Africa, has a new library that makes room for an ancient archaeological excavation beneath. Architects Paredes Pedrosa built in some pillars to support the ceiling over the 14th century site, and clad the façade of the upper floors in aluminium louvres, with concrete for the lower floors.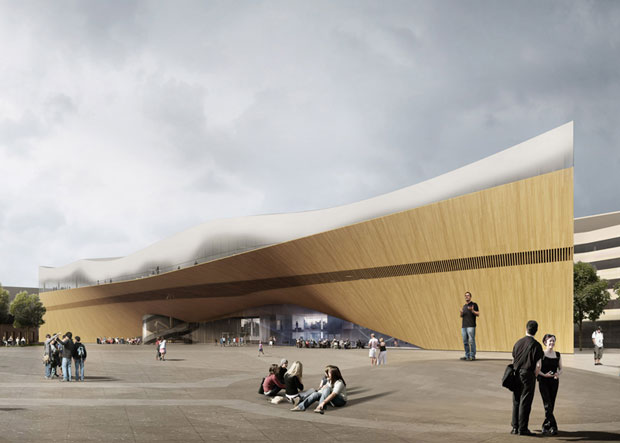 The sometimes awkward marriage between the printed and digital word was on the minds of these architects. ALA started their competition entry for Helsinki asking themselves "can we create a public space which is relevant and rewarding in the digital age?" And OMA's Blanchet describes the Caen library as "an agora of ideas, a place that might reinforce the role of books in an increasingly digitized world." For the rest of us, these are also examples of public bodies commissioning good-looking architecture.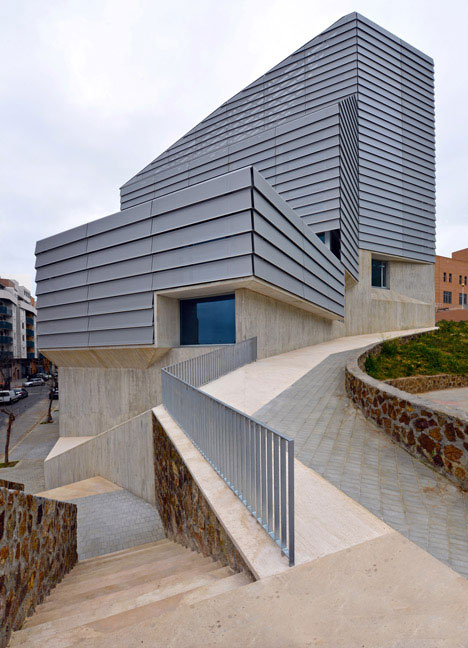 If you're interested in the best libraries on the planet there's a couple of very interesting 'walk through' sections in our book Understanding Architecture by Robert McCarter. The first is a tour of Michelangelo's Laurentian Lbrary in Florence in which McCarter points out the various areas of interest in each part of the library, the second is a similar deconstruction of the elements that go to make up Henry LaBrouste's Bibliotheque Nationale in Paris.
McCarter of course is the author of our forthcoming monograph on the mid-century modernist architect Carlo Scarpa. You can read a lot more about that book and download a free chapter from it here.