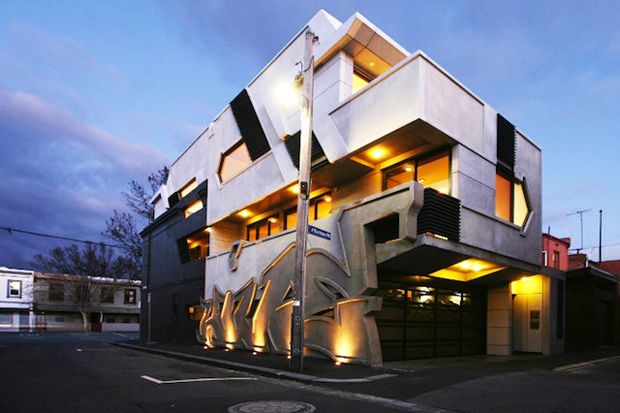 Phaidon's eye on the architecture world - 18.07.12
Our weekly round-up takes in bijou tree-houses, 'crap' flats and a Royal repelling down The Shard
Street lingo comes home Some Australians show no fear when it comes to commissioning house designs, and they don't come much bolder than the Hive Apartment in Melbourne. The geometric edifice by local architects ITN' with more angles than you can wave a plumb line at - has had jerky graffiti lettering and hip-hop motifs inscribed into the concrete walls by Melbourne graffiti artist Prowla. But this isn't all about art for art's sake; the letters are functional, since they spell out the house's name.
Canadians are getting BIG To describe seven-year-old Danish firm Bjarke Ingels Group (BIG) as prolific is an understatement. Charismatic leader Ingels and his team seem to have fingers in every pie. They are currently working their magic in Vancouver, with an homage to New York's Flat Iron Building. Called Beach + Howe, BIG's creation will be a 49-storey tower of apartments, shops and offices, twisting up from a triangular base into a rectangular summit.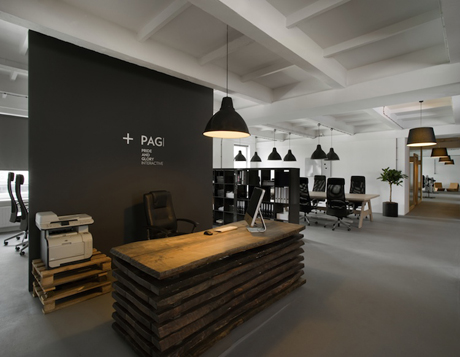 Poland's latest industrial chic Young Polish practice Morpho Studio have gone all re-purposeful for ad agency Pride&Glory Interactive's office in Krakow. Along with stacking up old pallets as furniture, Morpho have hung naked light bulbs from handfuls of cables. But then the office is based in a former factory. Morpho is headed up by Justyna Friedberg, a recent graduate of the Faculty of Architecture and Urban Planning at Krakow University of Technology.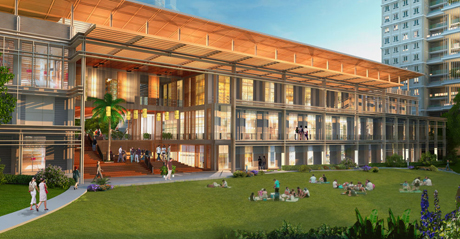 Yale's environmentally friendly outpost Described as Singapore's first liberal arts college, Yale-NUS's 62,000sq metre campus is being designed by Pelli Clarke Pelli. The architects' main office sits across from Yale University in New Haven, Connecticut, so there's plenty of inspiration for this, Yale's first off-site college campus. The sustainable buildings will be open for business in 2015.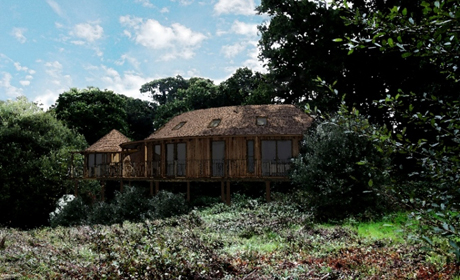 Deluxe arboreal accommodation Tree-houses are going up-market on the south coast of England. Blue Forest ' specialists in this type of construction' have created six circular timber-and-glass structures, which stand on stilts level with the tree canopy. Each one houses two 'suites', complete with a wood-burning stove indoors, and an al-fresco fire pit, bath, spa' and hot tub on the deck. They're country house hotel Chewton Glen's new accommodation, and open next month.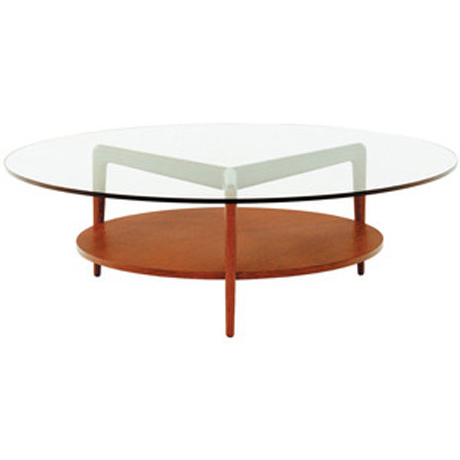 Mid-century-modern Brazil sets up shop in Soho US gallery Espasso, which is dedicated to modern and contemporary Brazilian furniture, art and design, is opening a showroom on London's Greek Street in September. The big draws will be reissued pieces by 1950s architecture collective Branco & Preto, and 1930s designer Gregory Warchavachic. They will sit alongside furniture by mid-century masters Joaquim Tenreiro, Jose Zanine Caldas, and the father of Brazilian design, Sergio Rodrigues (whose wooden armchair, Diz, is priced at £5,040.00).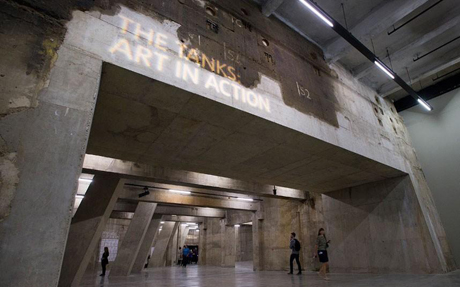 Tate gets tanked up Tate Modern's new art and performance spaces have opened to much fanfare. Herzog & de Meuron (who were behind the former power station's reinvention as a gallery) have appropriated three underground concrete tanks' which used to hold oil' for the purpose. The Swiss architects have kept the exposed concrete and added some glass doors between the new areas and the turbine hall.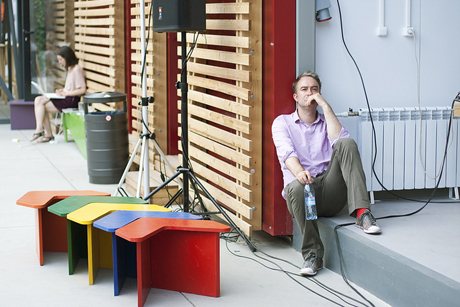 FAT bashes 'crap' flats "We've ended up with large-volume developers responding to the demands of the market, and churning out the same old crap." So says Charles Holland, director of uncompromising architecture group FAT, commenting on Britain's about Britain's distinct lack of appropriate housing. He's keen to see more rent regulation and buildings reused in creative ways. To this end, FAT's looking to turn some of south London's obsolete 60s office blocks into housing, with garden space and primary schools.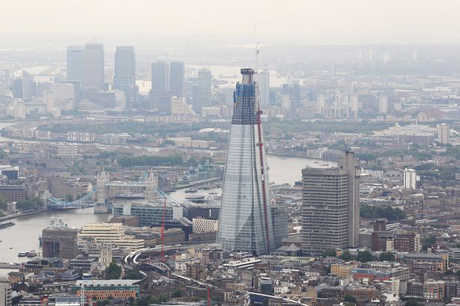 Shard becomes prop for royal fund-raiser Unlike his brother, Prince Andrew is seemingly keen to embrace modern architecture. The Duke of York is planning to abseil down the side of The Shard to raise money for the Outward Bound Trust and the Royal Marines Charitable Trust Fund. Not all the way down, actually, but three quarters of the way, from its 310m-high peak to the 20th floor. The action takes place on 3 September.