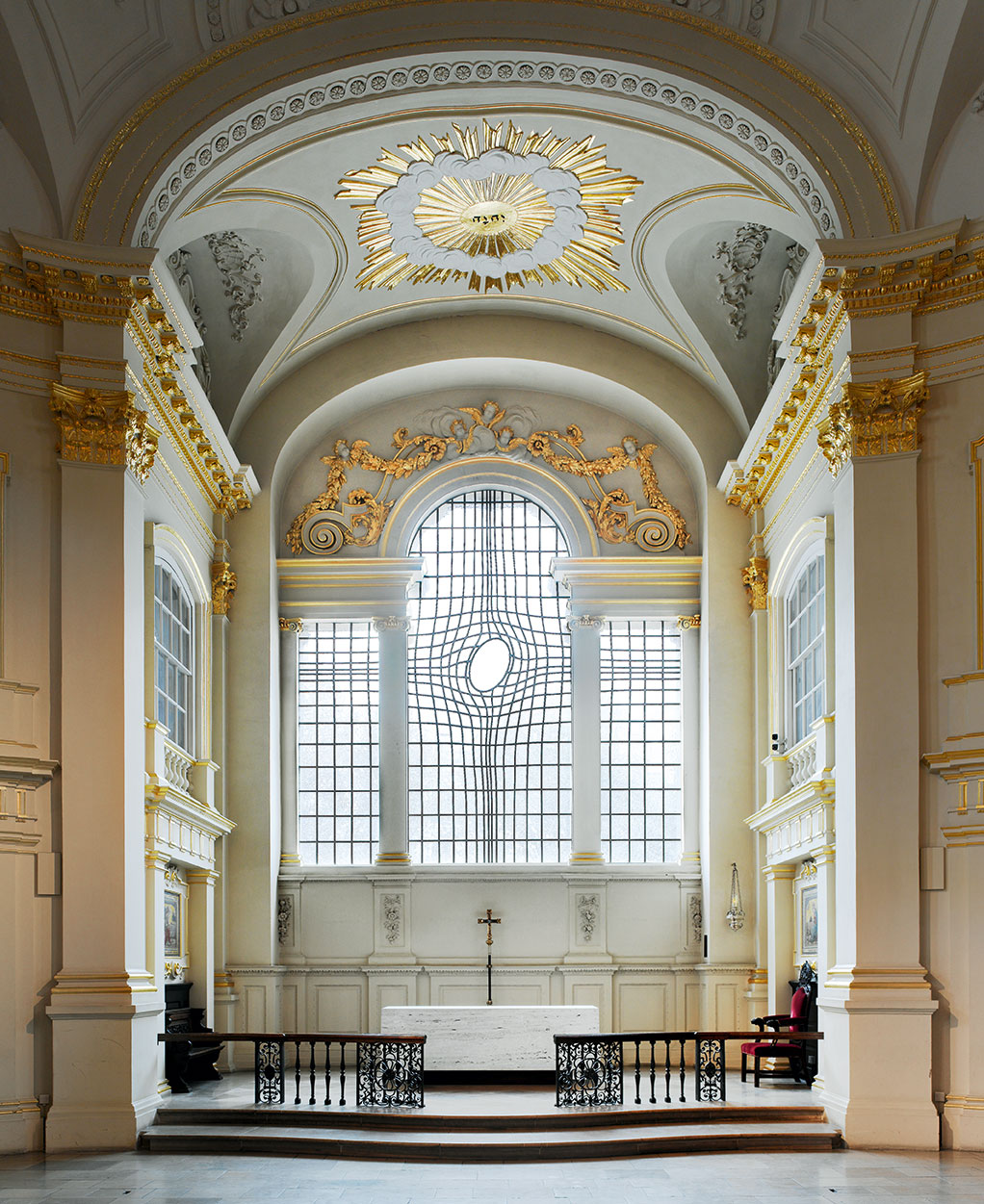 Destination Art you can get to in your lunch break
Are you in a big city? Got an hour to spare? Then get out and see some art from our new book Destination Art
Great art deserves time and patience – and perhaps even a plane ticket. Our new book, Destination Art smartly lovingly lists 500 artworks around the world worth taking a trip. Brought to you by the editors behind our highly successful global architecture guide, Destination Architecture, Destination Art digs out excellent artworks from Birmingham to Buenos Aires, Milan to Minneapolis.
Plenty of these works require a day or two, some help from GPS, a bit of a hike and a sense of adventure to be seen in their fully glory. However, there are plenty of pieces in the book that busy Londoners, New Yorkers, Parisians, Berliners, Los Angelenos and, indeed citizen of many other urban centres, can squeeze into their lunch breaks. Take a look at these.
East Window And Altar, 2011, St. Martin-In-The-Fields, Trafalgar Square, London, by Shirazeh Houshiary And Pip Horne (above) Drop into the church on Trafalgar Square and you can take in this beautifully twisted window. "A warped framework holds handmade glass etched with delicate patterns while a central ellipse forms a focal point, allowing light to stream into the chancel," explains our book. "Houshiary's windows took the place of stained glass that was shattered by bombs during World War II."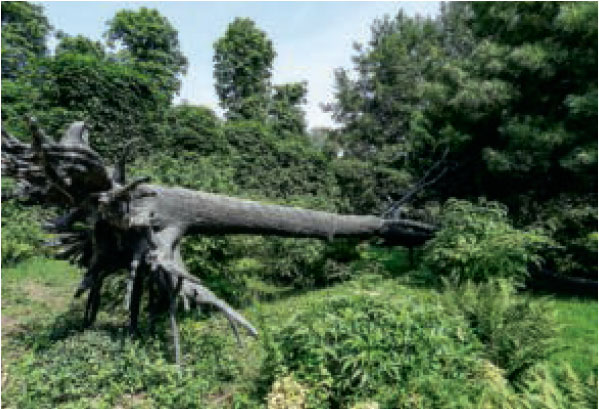 L'Arbe des Voyelles (Tree of Vowels), 1999, Tuileries Garden, Paris, by Giuseppe Penone This arboreal artwork, by Arte Povera artist Giuseppe Penone, blends deceptively well into this public park in Paris's first arrondissement. "This bronze sculpture depicts a lofty oak tree uprooted, as if by a storm," says our book. Lying horizontally with its roots exposed, the felled timber is surrounded by the lush greenery of Tuileries Garden."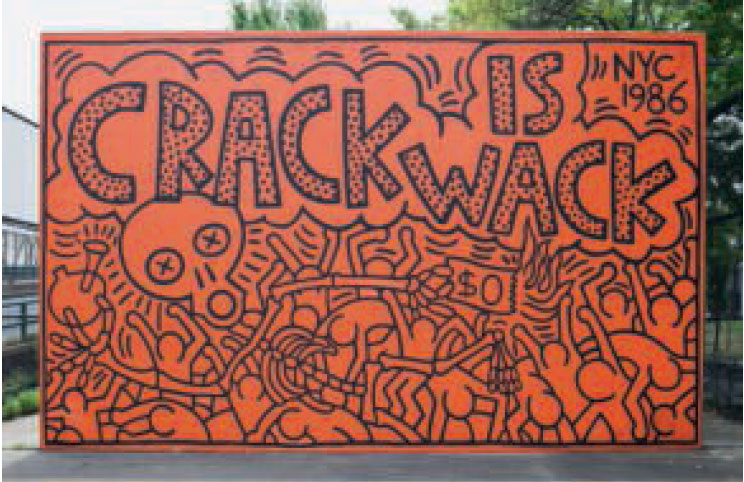 Crack is Wack, 1986, Playground, between East 127th Street, Second Avenue and Harlem River Drive, New York, by Keith Haring New York City's graffiti has come and gone over the years, yet this work, made over three decades ago, on a handball court wall in Harlem is there today for all to see. "After a studio assistant became addicted to crack, Haring illicitly painted this doubled-sided mural in a location highly visible from a nearby highway," explains our book. "He was arrested and the mural was vandalized and painted over. Ultimately, Haring was fined only $100 and was given permission to repaint it. The piece became a potent symbol of the war on drugs.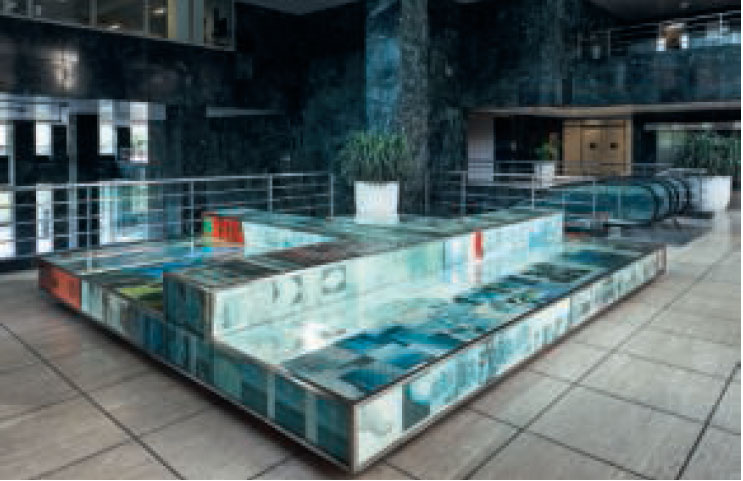 Fargo Podium, 1982, Citigroup Center, 444South Flower Street, Los Angeles, by Robert Rauschenberg Like Rauschenberg's collages? Then catch this one by the offices in LA's financial district. "This downtown office building contains a series of site-specific sculptures that vitalize its plazas and frame views of the surrounding city," says our book. "Sitting across from an indoor waterfall, Rauschenberg's Fargo Podium is a benchlike platform decorated with an elaborate mixed-media collage of maps, newspaper images, and photographs."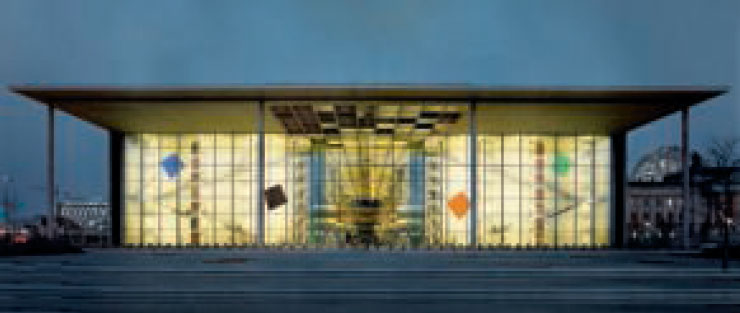 Berlin Panels, 2000, Paul Löbe Haus, Konrad-Adenauer-Strasse 1, Berlin, by Ellsworth Kelly This German parliamentary building is filled with art, including these pieces by this seminal US painter. "The installation consists of four aluminum diamond-shaped panels," explains our book, "a translation of the artist's signature shaped canvases—that bring a sense of color and geometric playfulness to the building's modernist facade."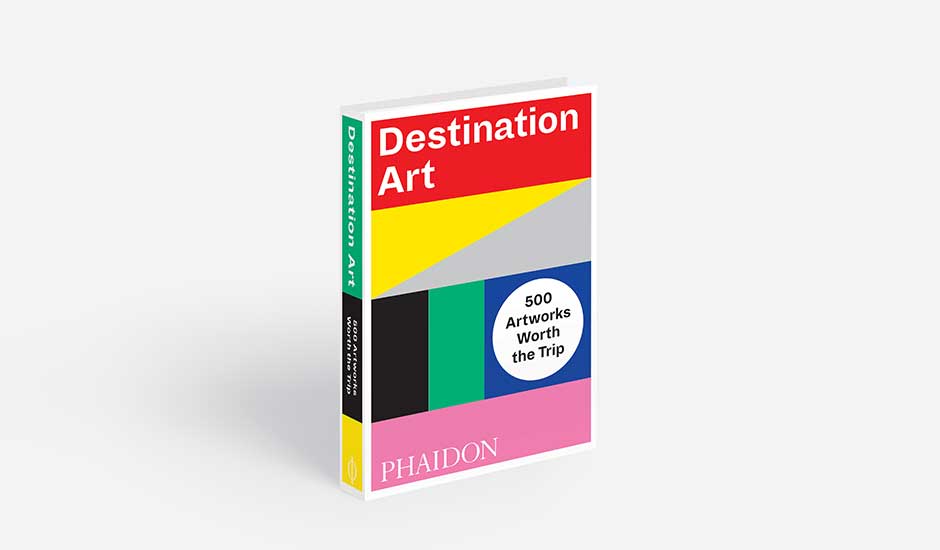 Feel like seeing these, or any other great works around the world? Then order a copy of Destination Art, our excellent new art travel guide, which lists 500 works by 340 artists in 300 different cities and 60 different countries, all worth a trip. You can buy your copy here. And look out for the next story from it in our phaidon.com series.