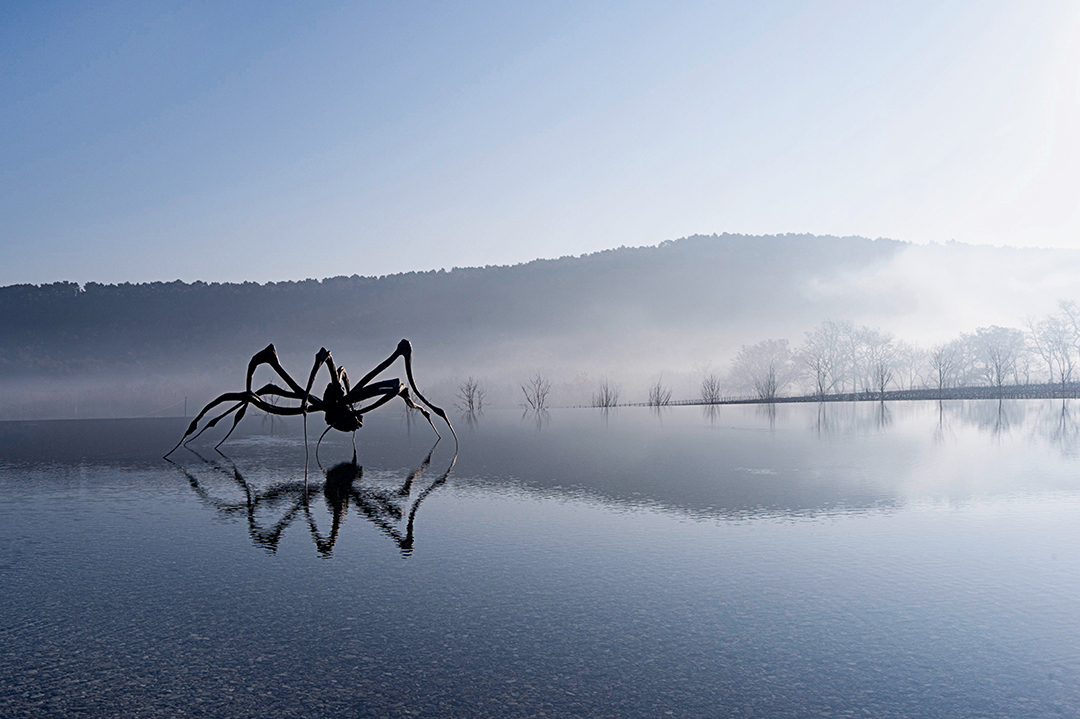 Great Art in the Great Outdoors
Sometimes it pays to think outside the white-walled box as our new book Destination Art shows
The white cube of the contemporary art gallery is generally considered to be the ideal setting for contemporary art. Yet that blank backdrop isn't always the best way to enjoy art. Our new book, Destination Art smartly details 500 artworks around the world worth including in your holiday itinerary or even meriting a trip in themselves. Continuing on from our highly successful global architecture guide, Destination Architecture, the editors of Destination Art have searched from Dallas to Düsseldorf, Qatar to Queensland, to pick out beautiful, moving works that eschew conventional art world settings for lakesides, mountains, vineyards, fields, and caves not to mention city streets, office blocks and even swimming pools. For our first look at the book, enjoy some great art in the great outdoors courtesy of Destination Art.
Crouching Spider, 2003, by Louise Bourgeois, Château La Coste, France (top) Bourgeois spider sculptures are often too big to fit into a gallery, and are found – like their real-life, zoological counterparts – in outdoor settings. However, few are as beautifully positioned as this example. "Bourgeois's maternal spider stands poised on a watery pool amid the rolling Provencal landscape of Château La Coste," explains our new book. "More than thirty outdoor artworks by international artists are scattered across the 500-acre estate, which boasts vineyards, a fine dining restaurant, and a vegetable garden."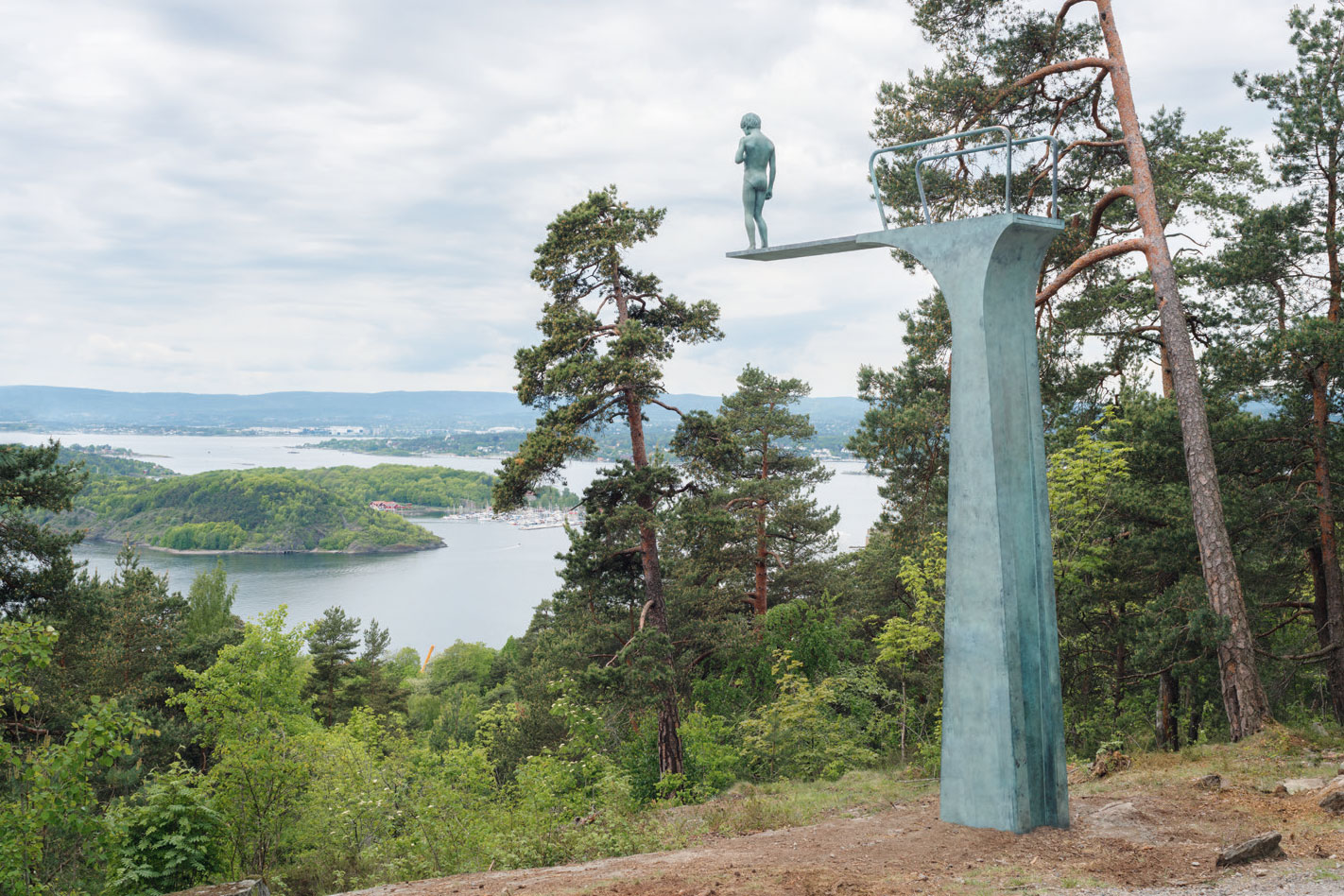 Dilemma, 2017, by Elmgreen & Dragset, Ekebergparken, Oslo, Norway We can all recognise the fear, elation and anticipation in the mind of this figure of a young boy at the edge of a high-diving board, especially when perched on the edge of beautiful Norwegian fjord. "This Scandinavian artist duo describes the sculpture as a metaphor for adolescence and entering the world of adult responsibilities," explains our book. "The site-specific work belongs to the ever-growing collection at Ekebergparken, where contemporary and modern artworks are displayed within the stunning wooded landscape."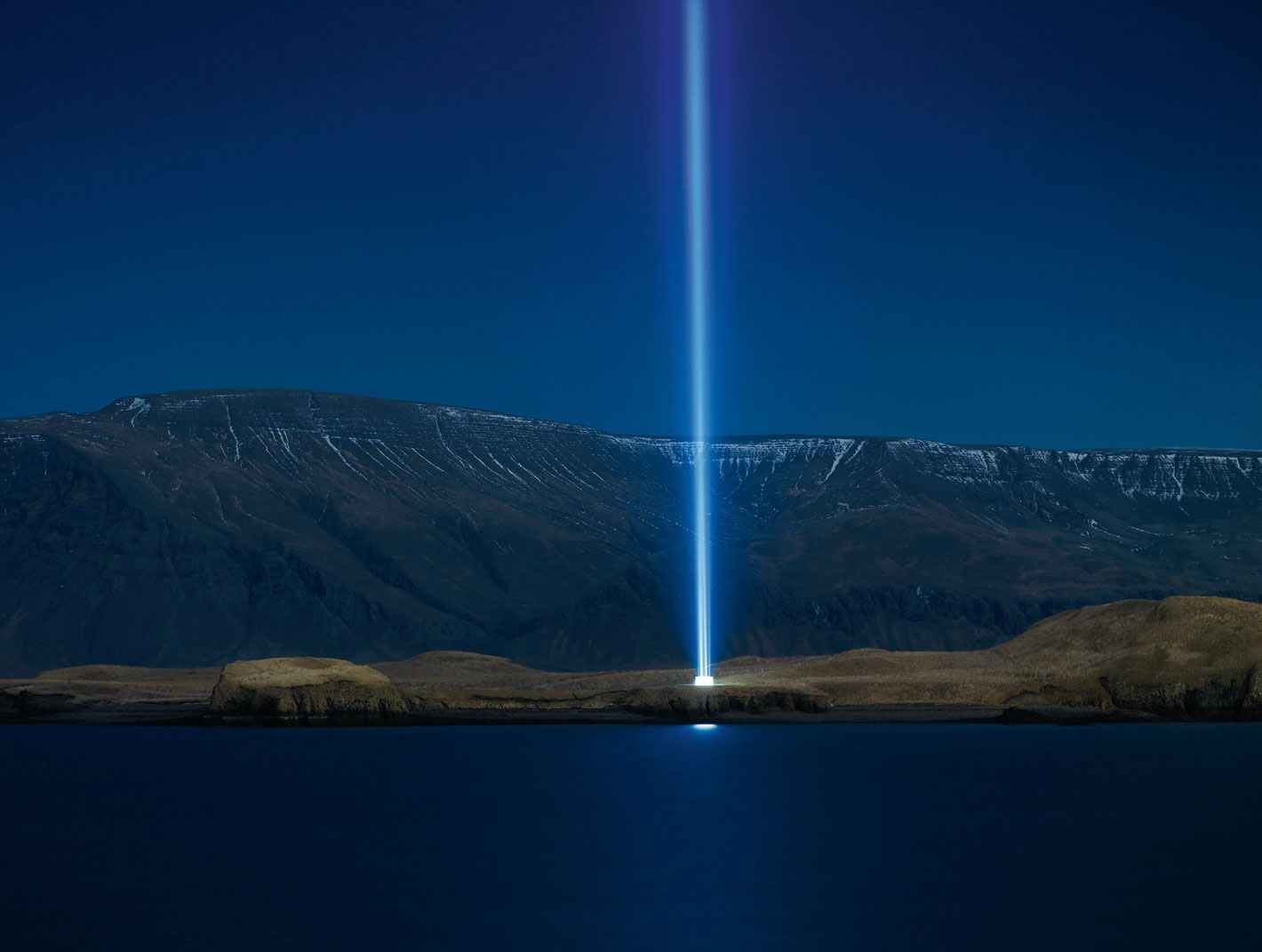 Imagine Peace Tower, 2007, by Yoko Ono, Viðey Island, Reykjavík, Iceland The Fluxus artist chose this beautiful little island off the coast of the Icelandic capital as the spot for this fine tribute to her late husband. "Imagine Peace Tower is a tribute to John Lennon by Ono, his widow," explains our book. "The stone base of the monument, conceived like a wishing well, is inscribed with the words "imagine peace" in twenty-four languages. The base projects a vertical light beam of searchlights and mirrored prisms that is visible up to 2.5 miles (4 km) in the sky."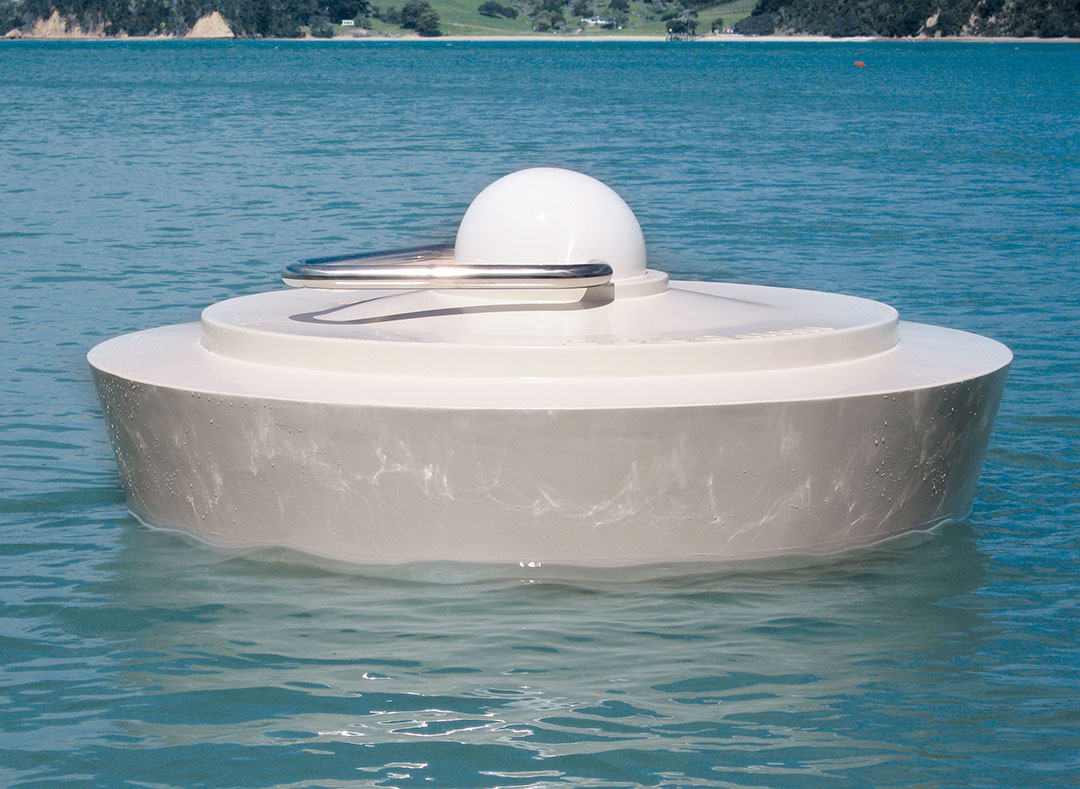 Bung, 2007, by Julia Oram, Connells Bay Sculpture Park, Waiheke Island, New Zealand This jolly sculpture, set beside the popular tourist destination of Waiheke Island off the coast of Auckland, actually raises some serious environmental concerns. "Oram's humorous work prompts viewers to consider the serious subject of water conservation, on an island reliant on tank water," explains our book.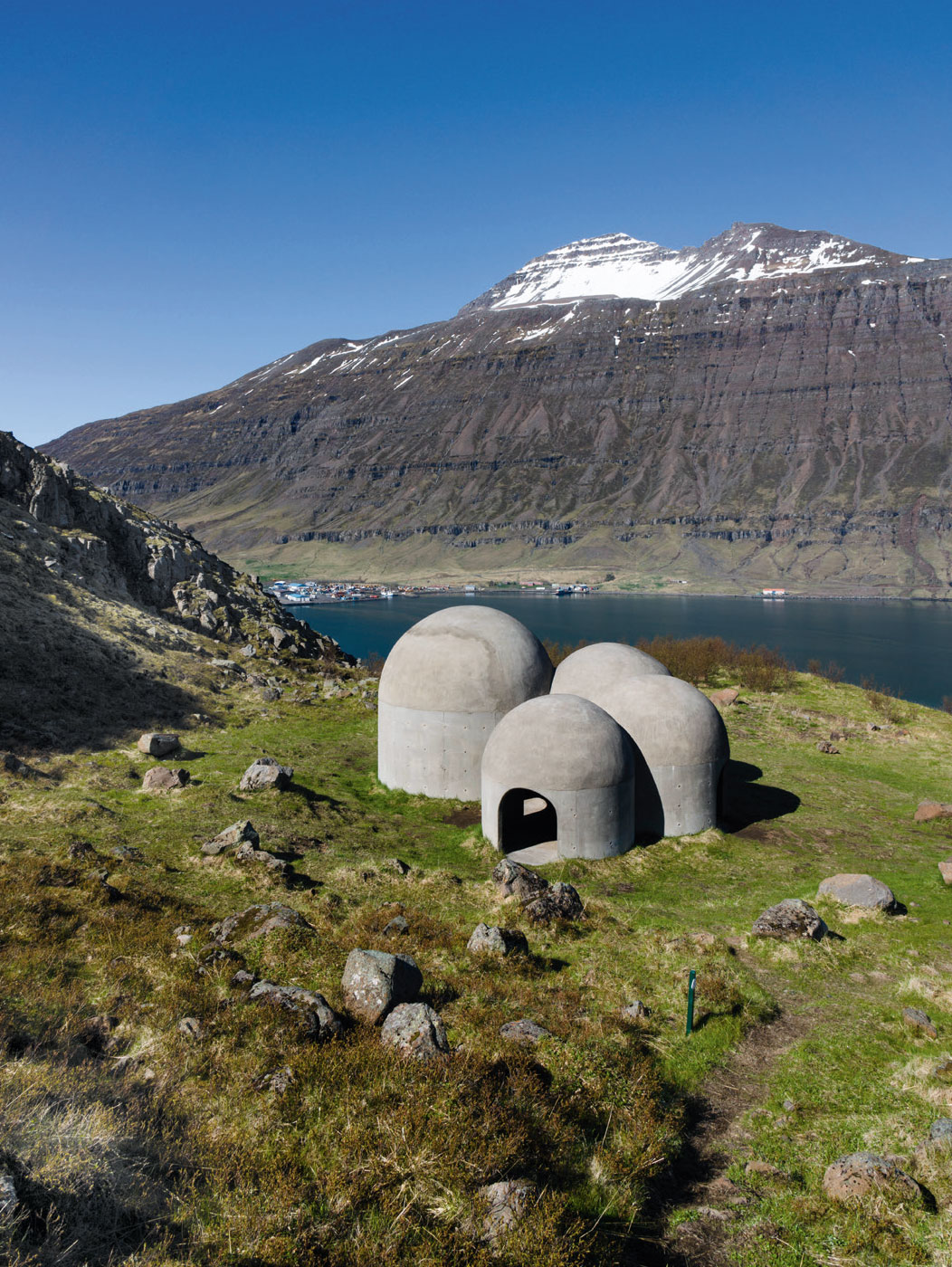 Tvisöngur, 2012, by Lukas Kühne, mountainside above the town of Seyðisfjörður, Iceland You can make plenty of noise out here – in fact, it's encouraged. "This site-specific sound sculpture features five interconnected concrete structures within an area of about 323 square feet (30 sq m)," explains our book. "Kühne installed the work on a secluded site in the Icelandic mountainside overlooking a fjord. Visitors are encouraged to sing and make sounds inside the hollow domes, which amplify tones within the traditional Icelandic five-tone harmony scale."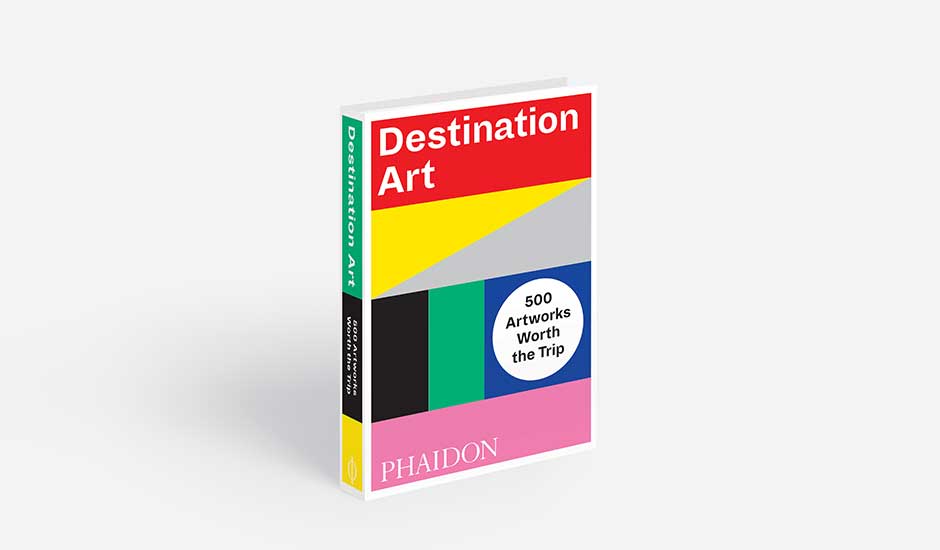 Feel like taking a trip to see any of these soon? Then order a copy of Destination Art, our excellent new art travel guide, which lists 500 works by 340 artists in 300 different cities and 60 different countries, all worth a trip. You can buy your copy here. And look out for the next story from it in our phaidon.com series.