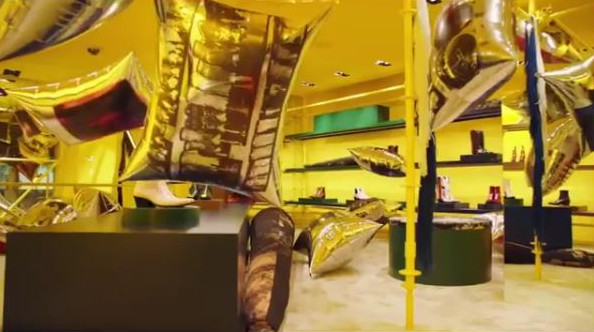 Calvin Klein brings Warhol's Silver Clouds back to NYC
Andy's Mylar balloons are floating again over Manhattan, in a new "reimagining" of the famous 1966 work
In 1964 Andy Warhol approached the electrical engineer Billy Klüver, with the intention of making a floating lightbulb. Klüver tried and failed to fulfill Warhol's brief, but instead suggest the pair work with Mylar, a new, reflective material Klüver had come across in his work with NASA.
Warhol loved the idea, and decided to create his famous Silver Clouds installation, a series of reflective Mylar balloons, which debuted at Leo Castelli's gallery in 1966.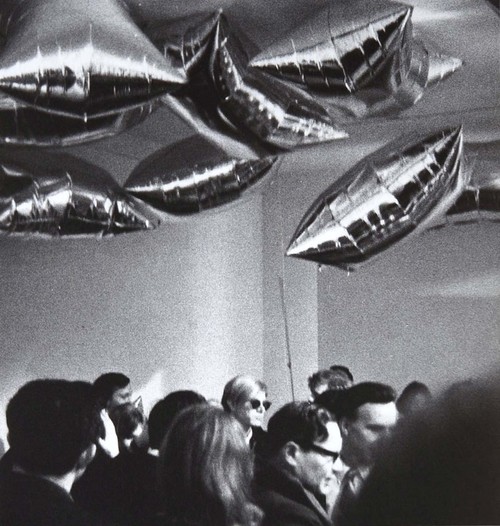 The exhibition featured differently weighted balloons; some floated up to the ceiling, others hung in mid-air; all were disturbed by the gallery's visitors, making the work remarkably social and interactive.
This month, over at Calvin Klein's flagship store on Madison Avenue, Warhol's Silver Clouds are floating once more, thanks to the brand's new, long-term licensing agreement with the firm.
These new clouds have been described as a "reimagining" of Warhol's original piece, and have - unlike Warhol's unadorned, original clouds – have been screen printed with works by the great artist. However, like their 1966 predecessors, they've been carefully weighted and inflated, to ensure they bob freely in CK's store.
Catch them, on view until 28 Feb; for more on Warhol's Silver Factory days get Stephen Shore's book, Factory: Andy Warhol; and for more on Warhol generally, take a look at these titles.