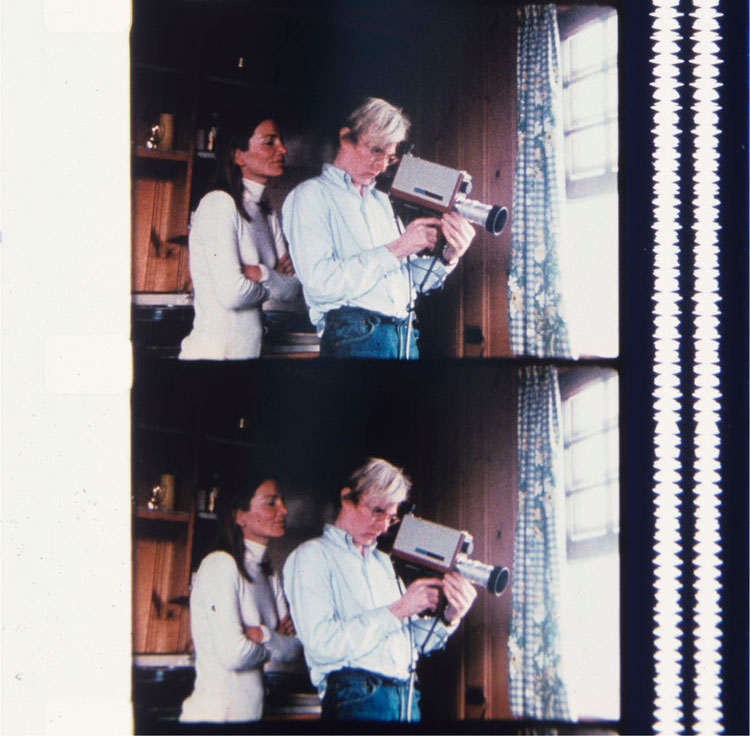 Summer with Warhol and the Kennedy kids
What happened when Jackie O's kids came to stay at Warhol's summerhouse? Lots of fun, says to Jonas Mekas
It's 1972, you're one of the most famous women in the world, school is out for the summer, and your kids would like to learn how to make movies. Who do you get as their tutor?
Jackie Kennedy Onassis got Jonas Mekas. The underground filmmaker, who shot Andy Warhol's Empire, came up to Warhol's estate in Montauk, on the eastern tip of Long Island, to instruct her children John 'John-John' F. Kennedy Jr. and Caroline Kennedy how to take both still and moving pictures.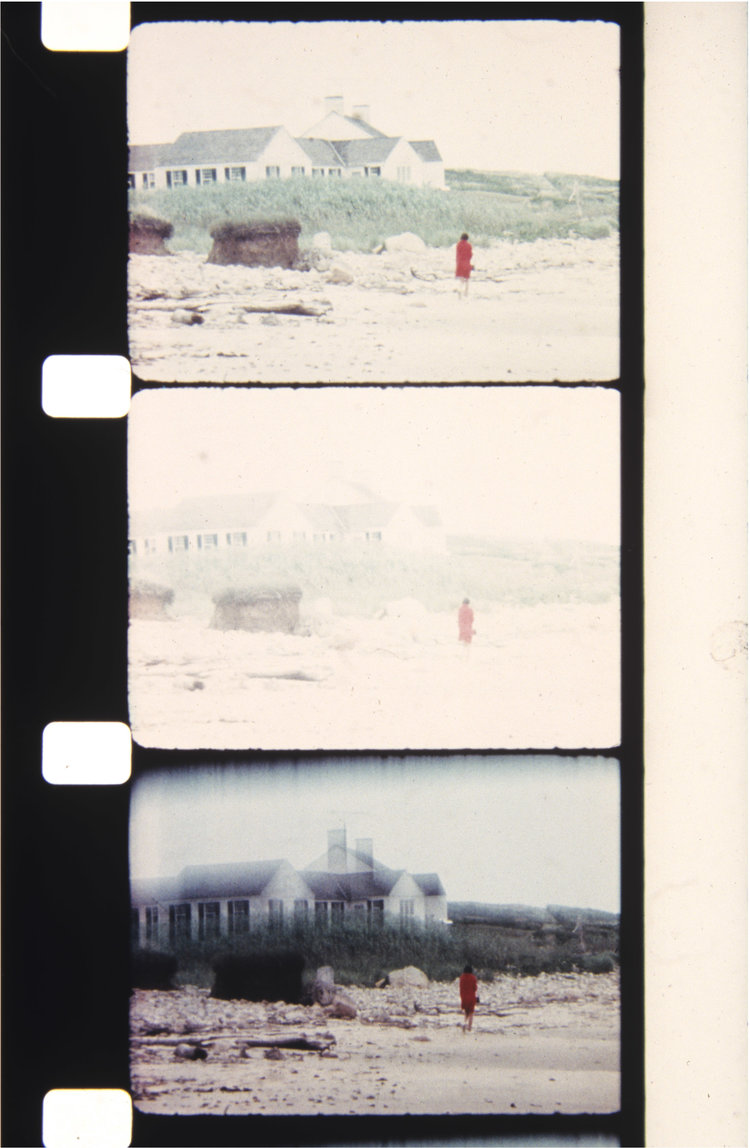 Neither of the Kennedy scions put these skills to professional use in later life, yet Mekas's own footage shot that summer has survived and is currently on show at the Boo-Hooray Summer Rental exhibition space, in Montauk, until 14 July.
It was actually Jackie's sister, Lee Radziwill, who rented the Warhol property and formerly booked Mekas to teach her niece and nephew, though the social arrangements during that summer certainly look pretty loose, judging by the pictures. Andy, Mekas, the Kennedy kids, and the US artist Peter Beard drift through the frames, shooting horror-movie recreations, flattening pennies on the local railway tracks, and miming along to Rolling Stones records.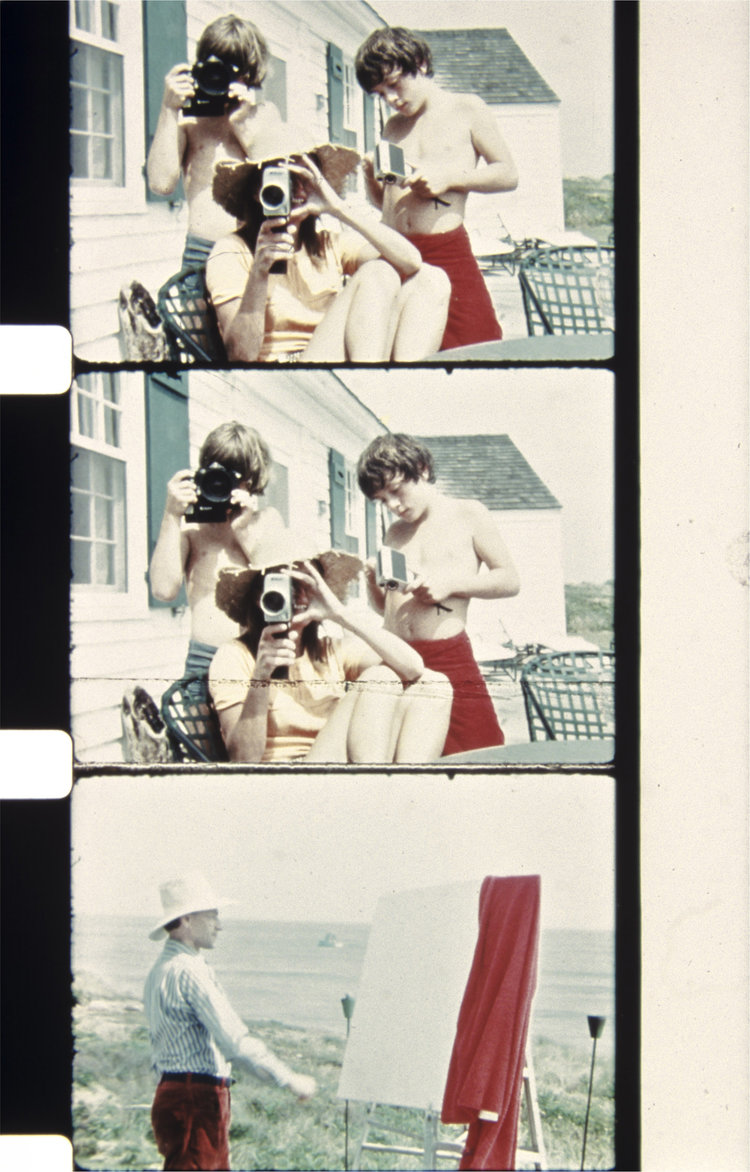 "What resulted are dozens of images of languid summer days in the Hamptons," explains the gallery. "Mekas, now 95, says that particular summer, much of which he passed in the company of Warhol and Peter Beard, was 'one of happiness and continuous celebrations of life and friendships'."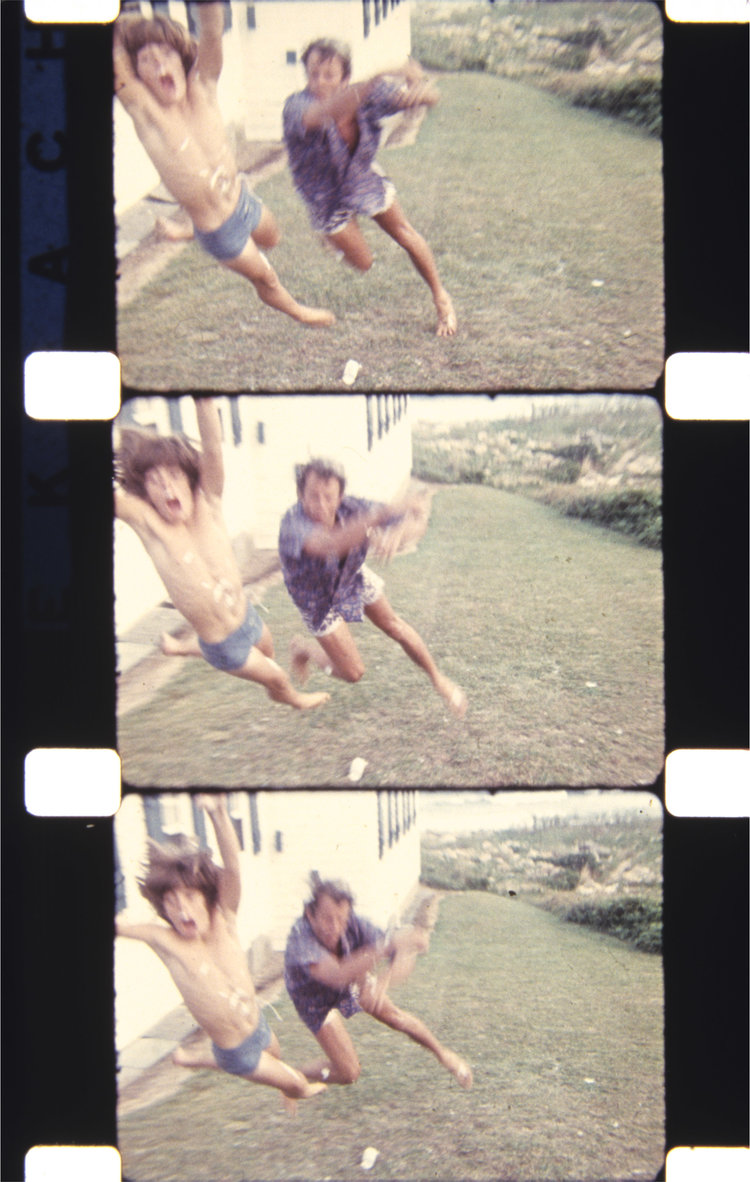 Looking back now, it's hard not to share in that happiness. For more on Andy, take a look at our Warhol books here.