Franck Allais brands the neighbourhood
French photographer Allais captures logos of delivery vans, lorries and branded cars that pass us by every day
How many advertisements, brands and slogans do we take in unknowingly everyday? French photographer Franck Allais has tried to represent the number with his latest set of images. The logos and the branding of companies – some very familiar, some not so – are seen to be floating in the middle of the street.
Each photograph represents just a 15-20 minute period in a day in which Allais, who's now based in London, stood with his camera and photographed the delivery vans, lorries and branded cars that passed by. He then took just the logos from the vehicles and overlaid them onto the empty street scene.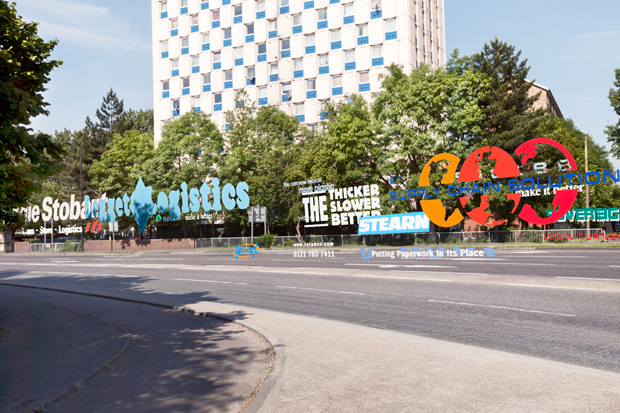 "I like the challenge of making something interesting out of something ordinary," Allais says. "Really I'm just trying to get people to question what they normally see. It becomes almost poetic."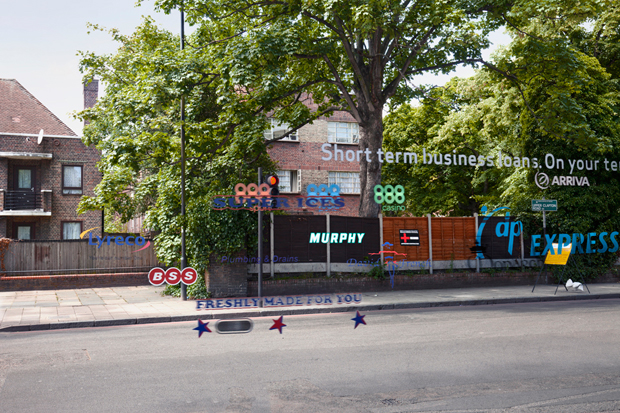 It's amazing how many of the logos we recognise even though we're sure we've never used any of their services. Like a photographic version of the LogosQuiz app, we find ourselves playing guess the brand - often with surprising success. Each of these brands has soaked into our subconcious over a multitude of split-second exposures every day and Allais's photographs show us how many we actually absorb in even a very small amount of time.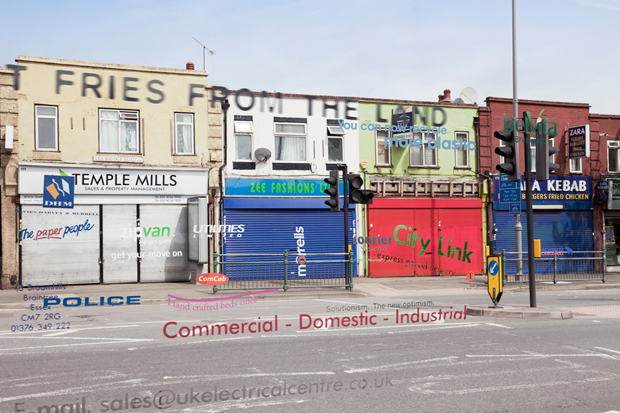 For more about the power of branding check out Problem Solved by Michael Johnson. The book is a fascinating and thought-provoking guide to the recurring problems faced in these disciplines and examples of how they have been solved. For practitioners of the trade it's an invaluable tool, while for the rest of us,it's an entertaining guide to our collective psychology, the buttons that advertisers most effectively push when trying to sell us their wares.
For a more typographical or design-centric look at the power of branding and corporate identity meanwhile, you really should check out the equally effective and entertaining Phaidon Archive Of Graphic Design. And take the opportunity to join Phaidon Club in order to get points off your next purchase.