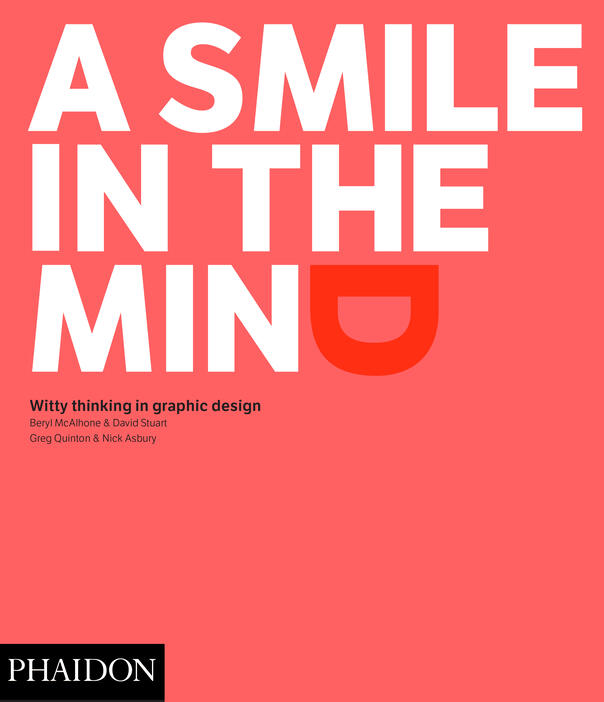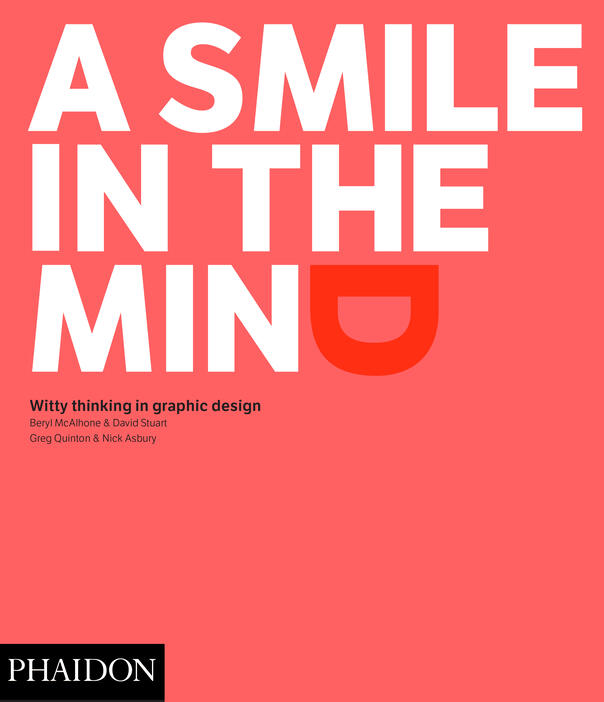 A Smile in the Mind: Witty Thinking in Graphic Design
Forty years of "witty thinking" from over 500 designers, including hundreds of visual examples and interviews with the world's top practitioners
First published in 1996, A Smile in the Mind rapidly became one of the most influential books in graphic design – a rich sourcebook of design ideas and an entertaining guide to the techniques behind witty thinking.
Now extensively revised and updated, this book explores the powerful role of wit in graphic design, making the case for wit, as the magical element that builds the world's biggest brands and engages people with messages that matter. Packed with illustrations showcasing the use of wit by today's practitioners alongside classic examples, A Smile in the Mind brings together the best projects from around the world and across the decades. The different routes designers can take are examined and illustrated with inspirational examples, exploring wit by technique (such as ambiguity, substitution and double takes), application (including posters, packaging and data visualization) and business area, spanning digital, retail, arts and culture, politics and even matters of life and death.
The book also features interviews with legendary designers past and present, answering the biggest question of all: how did they get the idea? Designers offer a glimpse into their private working methods and thought processes, and reveal the inspiration behind classic pieces of work.
Showcasing forty years of witty thinking and including over 1,000 projects and 500 designers and creative thinkers, A Smile in the Mind is an essential compendium of contemporary designs and a celebration of classic pieces, resulting in the definitive guide to wit in graphic design. Written with humour and insight, it offers designers a friendly read, a helpful sourcebook and a trigger for ideas.
Specifications:
Format: Paperback
Size: 290 × 250 mm (11 3/8 × 9 7/8 in)
Pages: 272 pp
Illustrations: 1007 illustrations
ISBN: 9780714869353
Beryl McAlhone is a London-based writer with a special interest in design.
David Stuart is based in London and is a founding member of the design company, The Partners.
Greg Quinton is based in London and is Executive Creative Director at The Partners.
Nick Asbury is a writer for branding and design, and one half of the creative partnership Asbury & Asbury.
"An entertaining sourcebook, this is a perfect gift for any designer." —Armin Vit, Absolutely Fulham
"This collection of brilliant work is testament to the endless invention of graphic designers. A landmark book of enduring significance." —Patrick Burgoyne, Creative Review
"The closest thing to a bible for wit and cleverness... provides enough material to turn any project into an opportunity to bring a smile to someone's face." —Armin Vit, UnderConsideration.com
"Smile after smile in the mind" —Creative Review
"Graphic design is not bend over funny, but as this important book reveals, design humour is what brings the message home." —Steven Heller
"Valuable instruction manual for one of the most useful but difficult-to-judge aspects of contemporary graphics." —Print
"There is... serious, practical wisdom packed in this excellent compendium." —Quartz