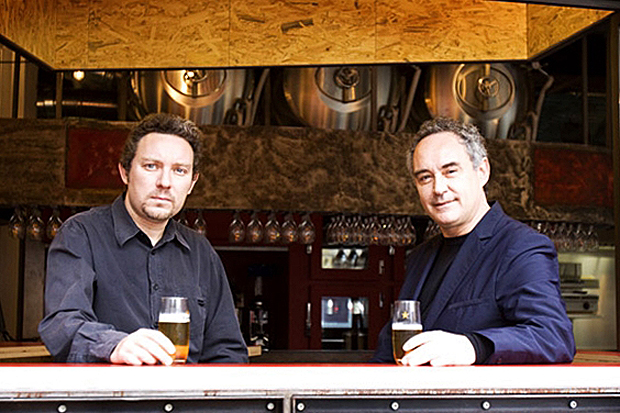 Ferran Adrià to fuse Japanese and Peruvian cuisine
El Bulli chef says his new restaurant will combine two national cuisines and place an emphasis on vegetables
The world-renowned Spanish chef has outlined a few more details for the Nikkei restaurant that he plans to open in Barcelona with his brother Albert. He told the Peruvian newspaper El Comercio (translated here by peruthisweek.com) that the restaurant will offer a strict fusion of just two types of cooking: Japanese and Peruvian. Some insiders guessed at the South American element, since the term Nikkei describes the Japanese Diaspora, many of whom have settled in Peru. However, Adrià will surprise lovers of Kobe beef and Peruvian ceviche by announcing an unexpected emphasis on vegetables.
"We want to incorporate something that doesn't exist in the Japanese or Peruvian cooking: working with vegetables," he told the paper, adding that he's drawn up a shortlist of ten vegetables from each country that he plans to work with. Though he's set no date for Nikkei's opening, the small, 30-cover restaurant will open on Avinguda Parallel in Barcelona beside his tapas restaurant Tickets and his 41 Degrees snack and cocktail bar.
He also reveals a few more details about his plans for the El Bulli Foundation and his online cookery resource La Bullipedia. Read more here, and take a look at our books by Ferran Adrià here.