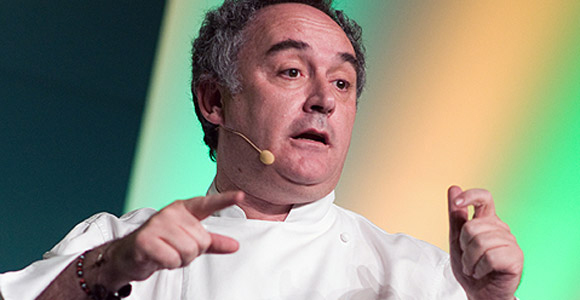 Who'd like dinner with Ferran Adrià?
Sotheby's auctions off items from the elBulli wine cellar and a very special offer: a night with the super chef himself
We find it kind of hard to believe that elBulli will have been closed for two years this coming July. Although chef Ferran Adrià's, original plan was to step back for a year or two to collect his thoughts, in that time he's become more and more busy establishing the elBulli Foundation. an experimental locus that will concentrate on the innovation of gastronomy, set to open in the restaurant next year.
Adrià, Sotheby's, elBulli, auction, Ferran, is raising money for the organisation by auctioning items from the elBulli wine cellar and restaurant. The first took place in Hong Kong at the start of this month, raising some $1.8 million.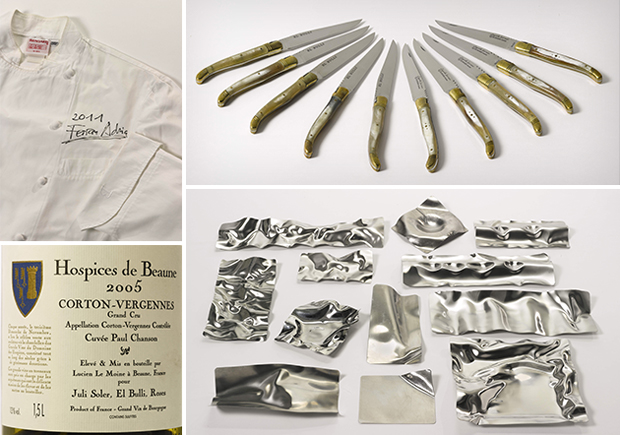 Wine connoiseurs, foodies and fans will have another chance to bag some of the restaurant's items at a New York City auction on April 26. Over the two sales, 8,807 bottles of wine will be offered. You can also bid on elBulli items such as cutlery, dishes, menus and even Ferran's signed chef's jackets used during the restaurant's last year.
All pretty impressive stuff but the biggest catch of the sale is an evening with Ferran which will begin with a conversation about gastronomy at elBulli Taller (the test kitchen where Ferran and his team created those legendary elBulli techniques and philosophy) followed by dinner for four with Ferran at brother Albert's Barcelona restaurant, Tickets. A note of caution this is naturally for those with deep pockets: at the Hong Kong auction this experience sold for $28,270. Luckily, you can get almost as close to the legendary super chef with the collection of books phaidon has made with him. You'll find them in the store here and for more online content with Ferran click here.