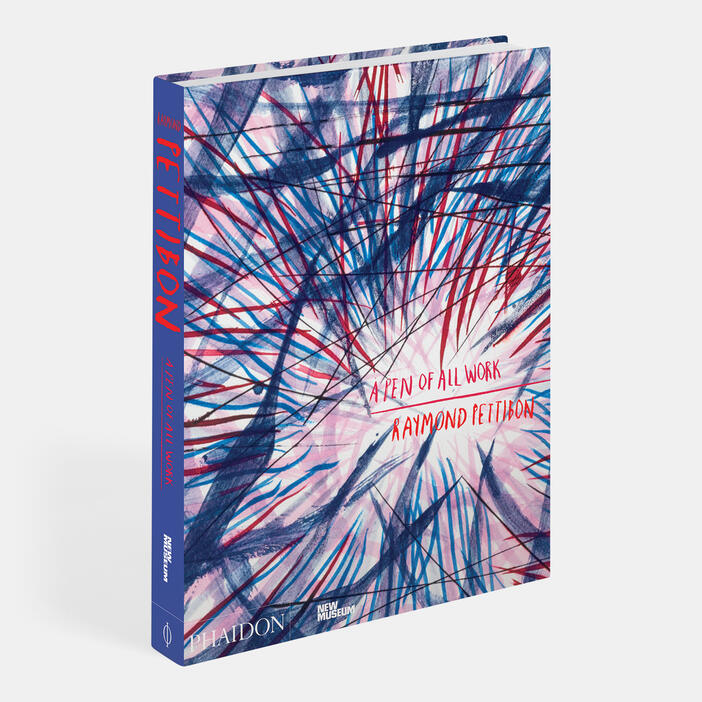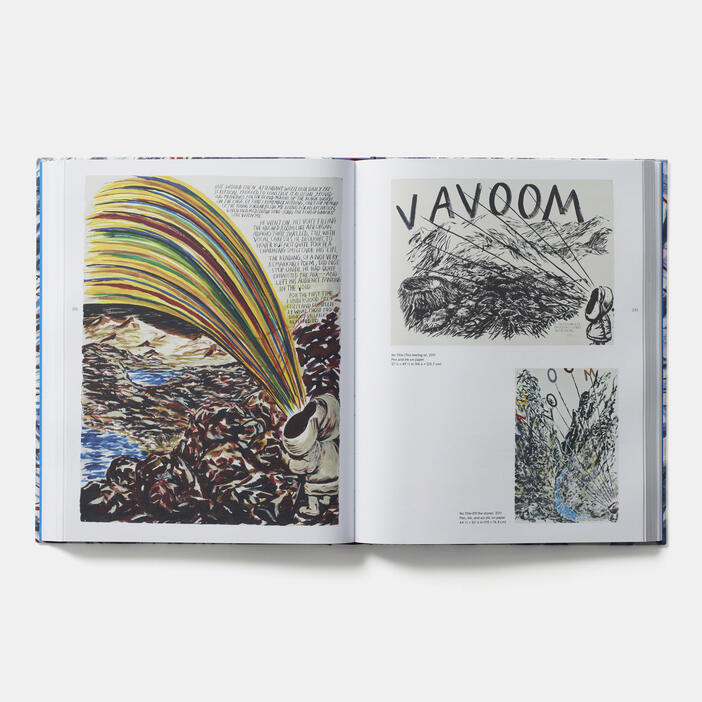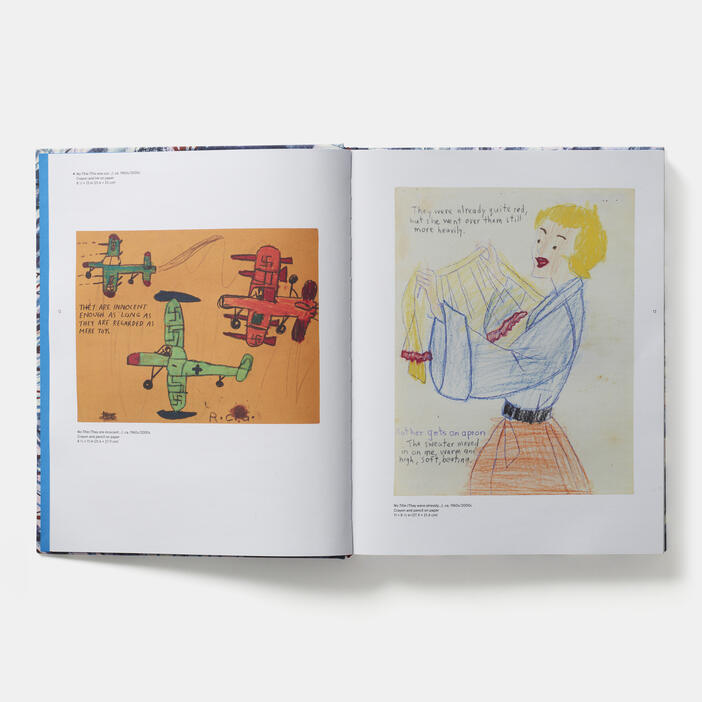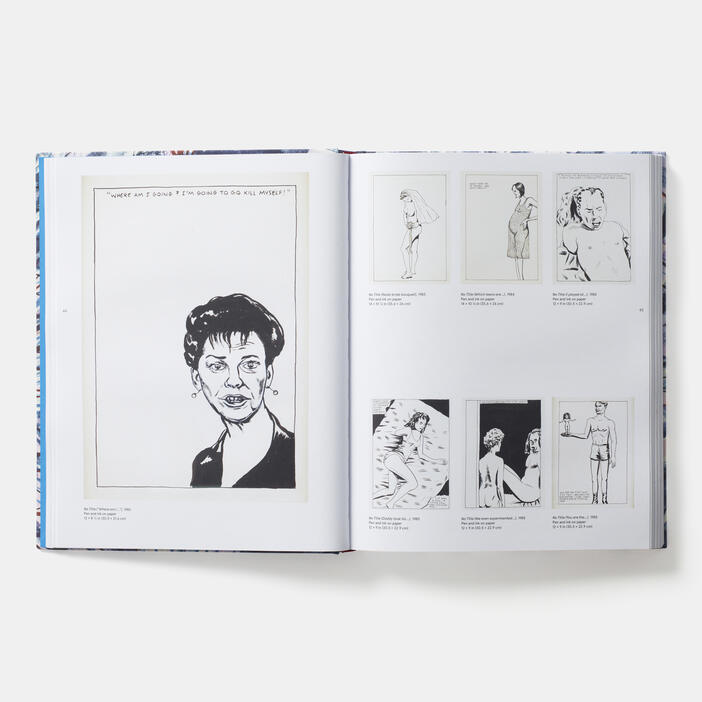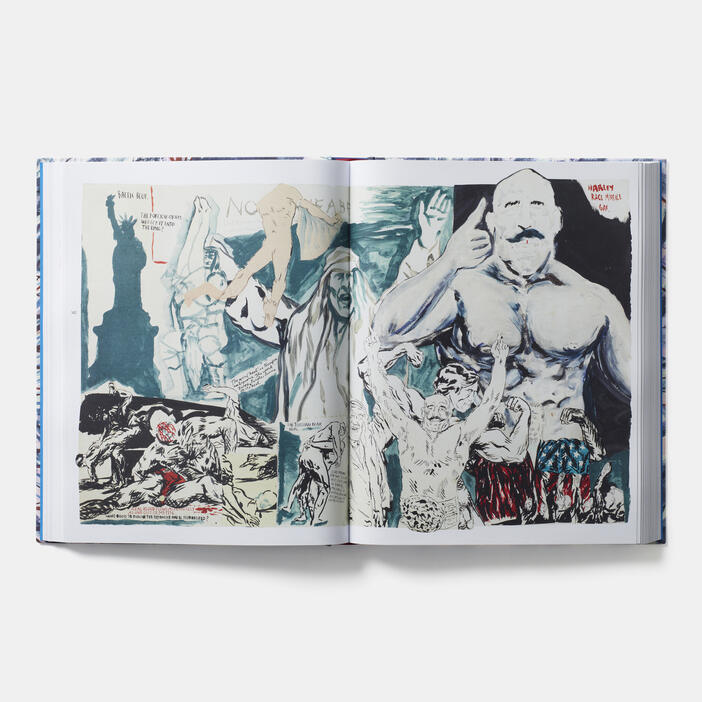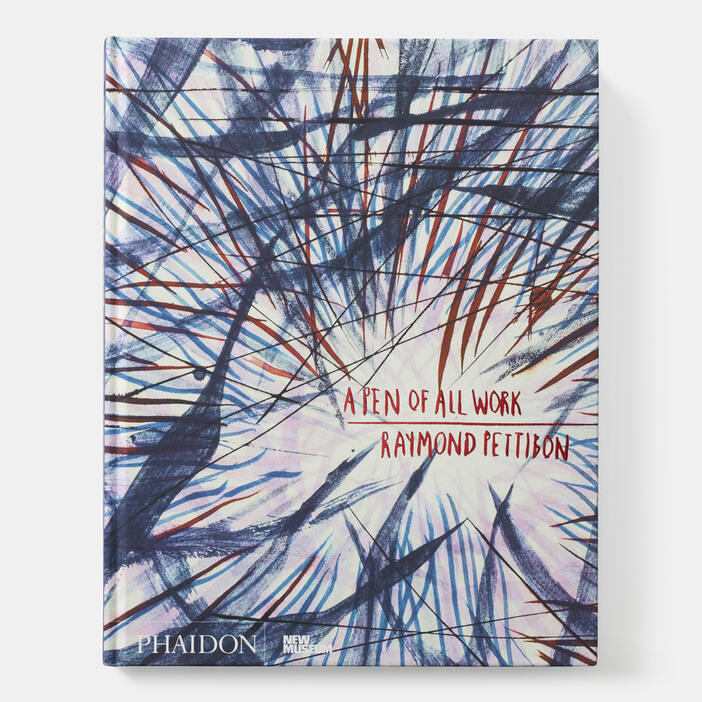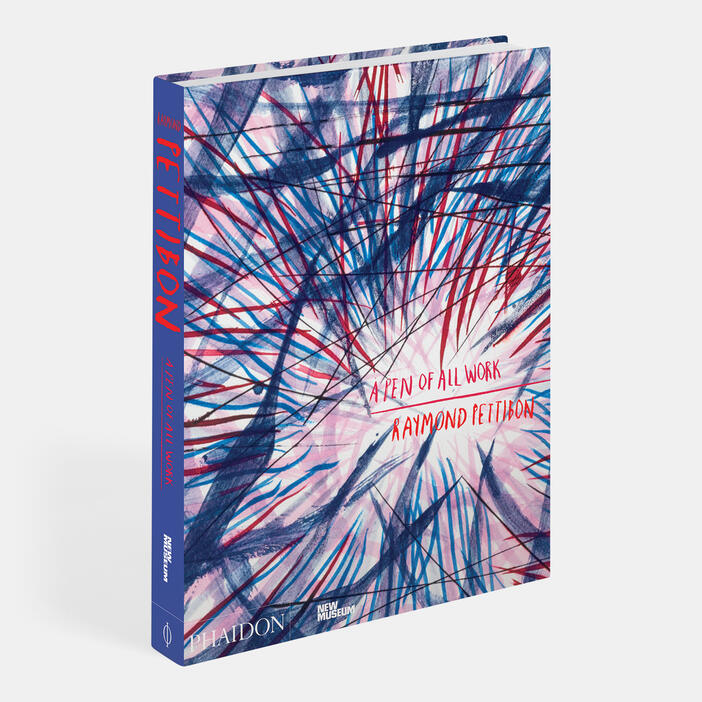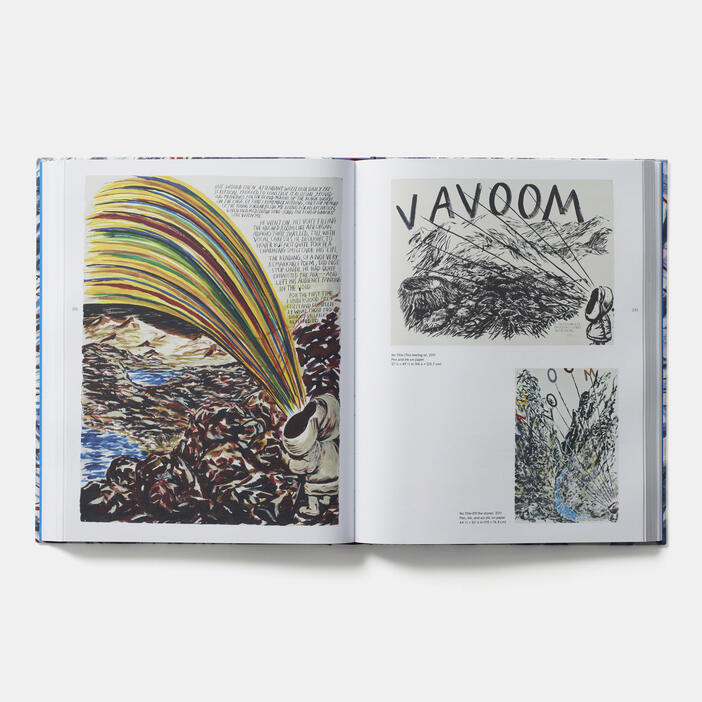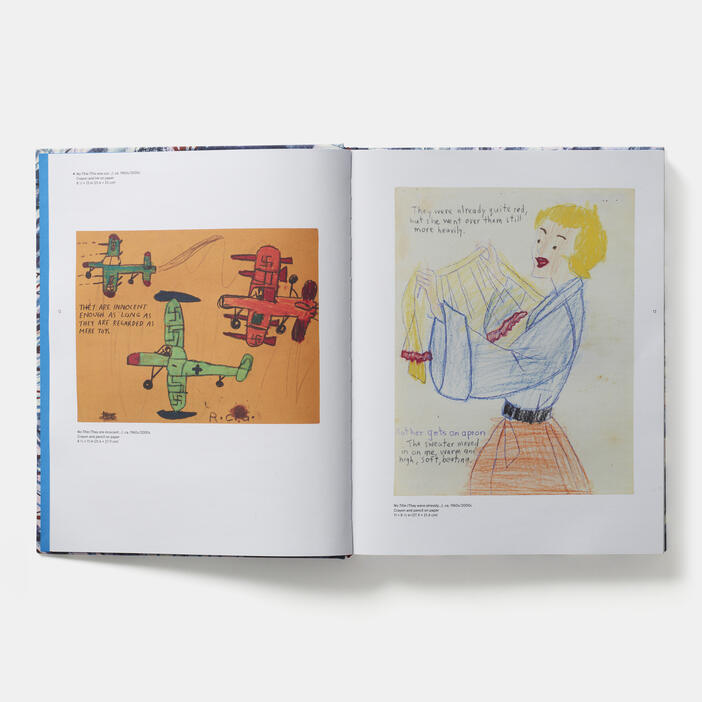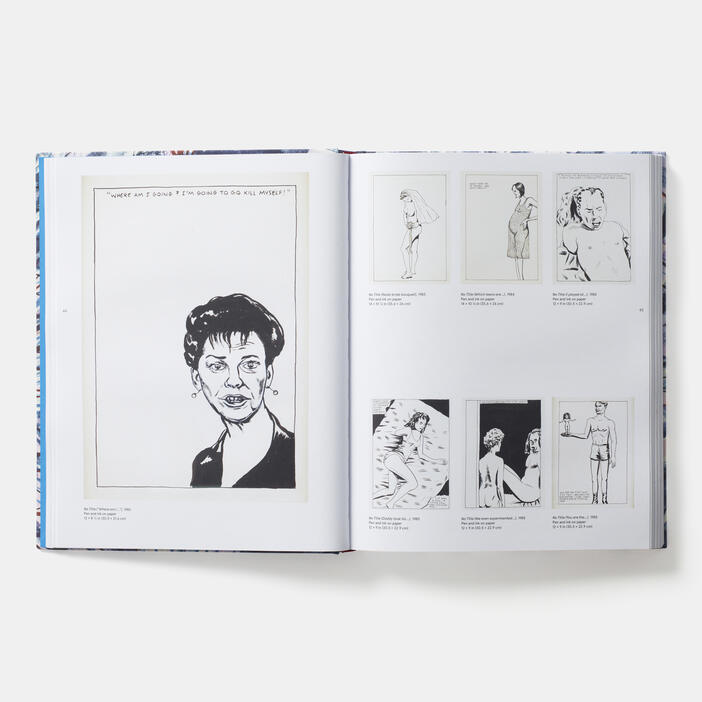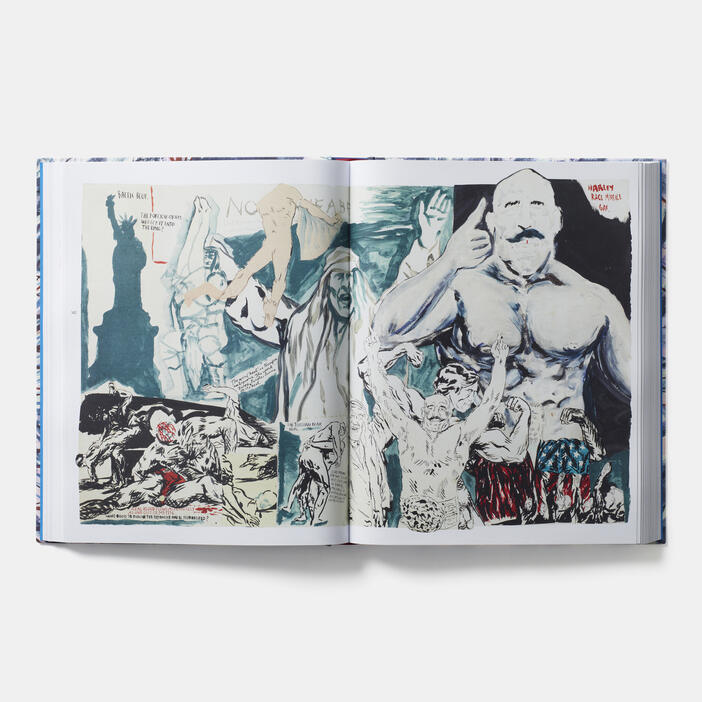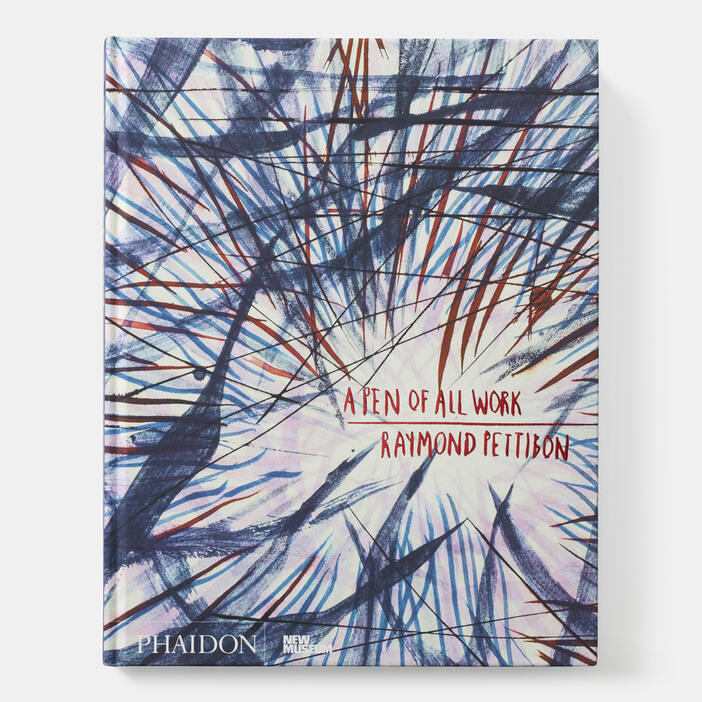 Raymond Pettibon: A Pen of All Work
Price AUD$115.00 Price CAD$115.00 Price £59.95 Price T89.95 Price USD$89.95 Price €75.00
The most comprehensive monograph in print on this provocative artist, who has helped to redefine contemporary art
This thorough, multifaceted assessment of Raymond Pettibon's entire career to date includes nearly 700 images, contributions from important figures in the art-historical and cultural fields, and a recent interview with the artist. Beginning with childhood drawings, the book moves through to his mature work, which embraces both high and low culture.
Specifications:
Format: Hardback
Size: 314 × 244 mm (12 3/8 × 9 5/8 in)
Pages: 408 pp
Illustrations: 650 illustrations
ISBN: 9780714873695
Massimiliano Gioni is Edlis Neeson Artistic Director at the New Museum, New York, and Director at Fondazione Nicola Trussardi, Milan. He was curator of the 55th Venice Biennale (2013), the 8th Gwangju Biennial (2010) and, together with Ali Subotnick and Maurizio Cattelan, the 4th Berlin Biennale (2006). His publications include contributions to Phaidon's Maurizio Cattelan (2003), Ice Cream (2007), Unmonumental (2007), Defining Contemporary Art (2012), Paul McCarthy, Revised and Expanded Edition (2016), Anri Sala: Answer Me (2016) and Pipilotti Rist: Pixel Forest (2016).
Gary Carrion-Murayari is a curator at the New Museum, where he has curated solo exhibitions for Phyllida Barlow, Ellen Gallagher, Haroon Mirza, Camille Henrot, and Jim Shaw, among others, and has co-curated exhibitions including "Ghosts in the Machine," "NYC 1993," "Here and Elsewhere," and "Chris Ofili: Night and Day." Murayari previously worked at the Whitney Museum of American Art, where he organized solo presentations of work by Elad Lassry and Karthik Pandian, and co-curated a number of group exhibitions. Carrion-Murayari was the co-curator, with Francesco Bonami, of the 2010 Whitney Biennial.
"A rich yet eclectic archive... Pettibon is an irreverent satirist and chronicler, who, armed with an observant eye and a steady hand, still remains unafraid to lead us into the darkest corners of the soul." —Aesthetica
"Star-studded catalogue." —Artforum
"Whether you already know a lot about the work of Raymond Pettibon, or whether you are coming to it fresh, this weighty tome is almost certain to include information and, more importantly, pictures, that you have never seen before... Fans will also appreciate the inclusion of his childhood drawings and unusual ephemera."—Illustration
"The generous selection of work - largely pen and ink, but also using gouache or acrylic paint - intermittently traces an angry, alternative cultural and political history of the United States from the late 1970s to the Obama era... Big reproductions of the work are punctuated by essays and an articulate interview ('Speaking in tongues') in which Pettibon states: "My works don't claim to have an absolute veracity, and that's perhaps the biggest difference between political cartoons and my work. My work is not wrapped up in a punch line"."—EyeMagazine.com
"Pettibon is an arch appropriator of culture... A purveyor of priapic pulp fiction... As well as a feverish draughtsman, Pettibon reveals himself as an epic landscapist, creating apocalyptic vortices of colour and ink." —World of Interiors