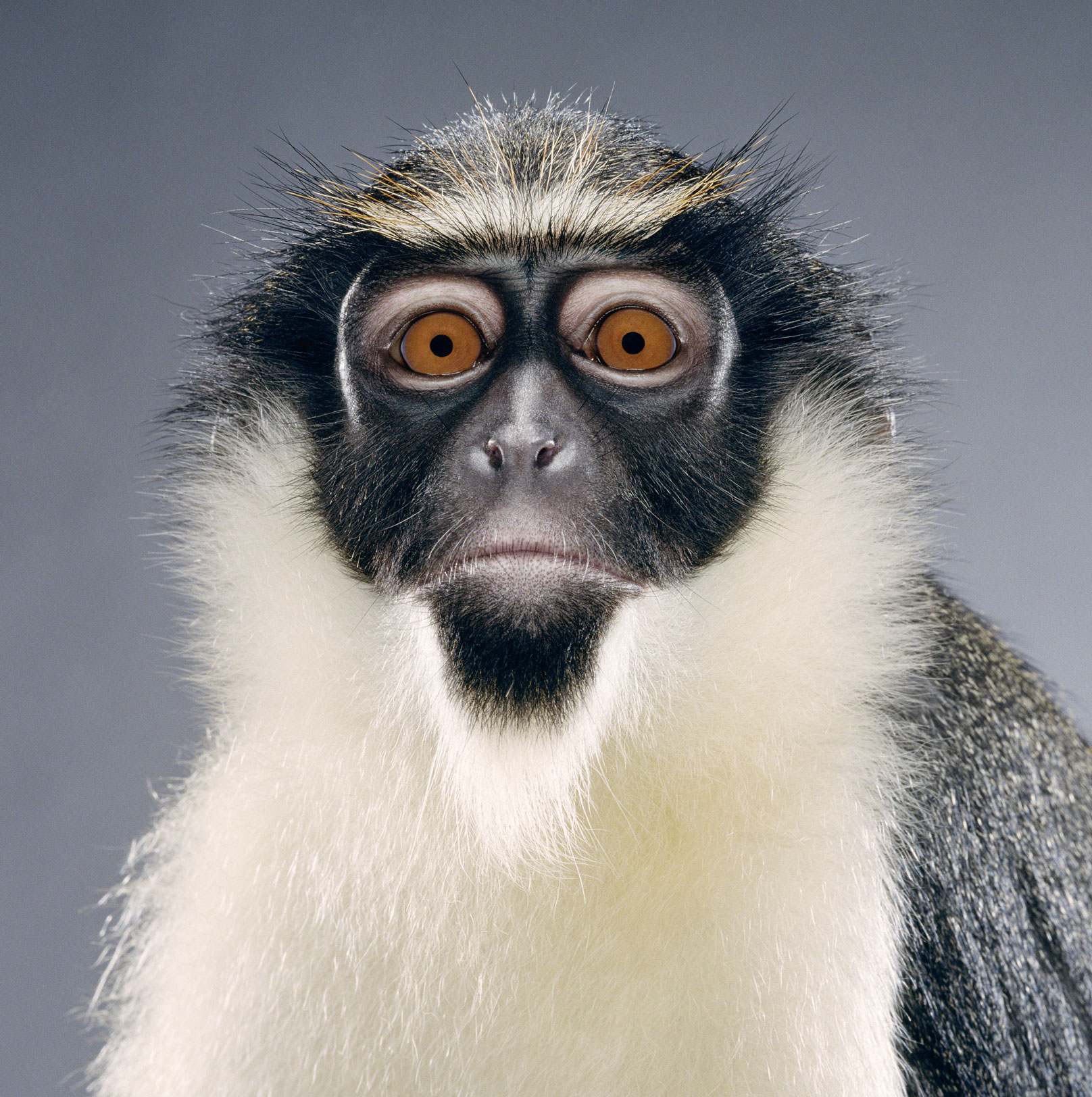 Astonishing Animals – The Diana Monkey
Jill Greenberg manipulates her hyperrealist photographs to emphasise the connection between us and them
Don't look too closely at this Diana Monkey - you might unnerve yourself. Captured by photographer Jill Greenberg and appearing in our book Animal: Exploring the Zoological World, with its defiant yet nervous hazel-eyed gaze, today's Astonishing Animal stirs an uncanny sense of self in the viewer.
Greenberg's hyperrealist style – the monkey's white and grey fur is lit so that each single strand appears in high definition – captures incredibly emotive images of animals showing emotions and involved in gestures previously thought to be the reserve solely of humans. This portrait is one of seventy-five Greenberg has published covering thirty different primates, including species such as apes, chimpanzees, macaques, mandrils and marmosets.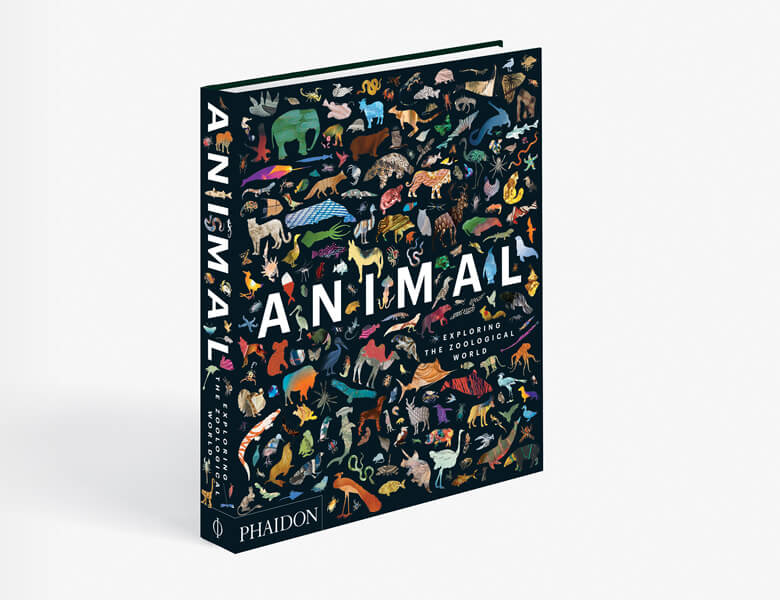 The breadth of anthropomorphic expressions caught – from scowling to laughing, cowering, frowning and shrugging – is what connects us across the boundaries of species. She manipulates each image digitally to emphasise the connection, so that ultimately we all become interconnected as living things, inseparable and related.
See more of the 300 plus ways we have documented the animals around us throughout time by ordering a copy of Animal: Exploring the Zoological World here. And check out our previous stories on Sir Edwin Landseer's Monarch of the Glenn, Underwater photographer Alexander Semenov's Lion's Mane Jellyfish, Cai Guo-Qing's Heritage and The Steppe Bison.