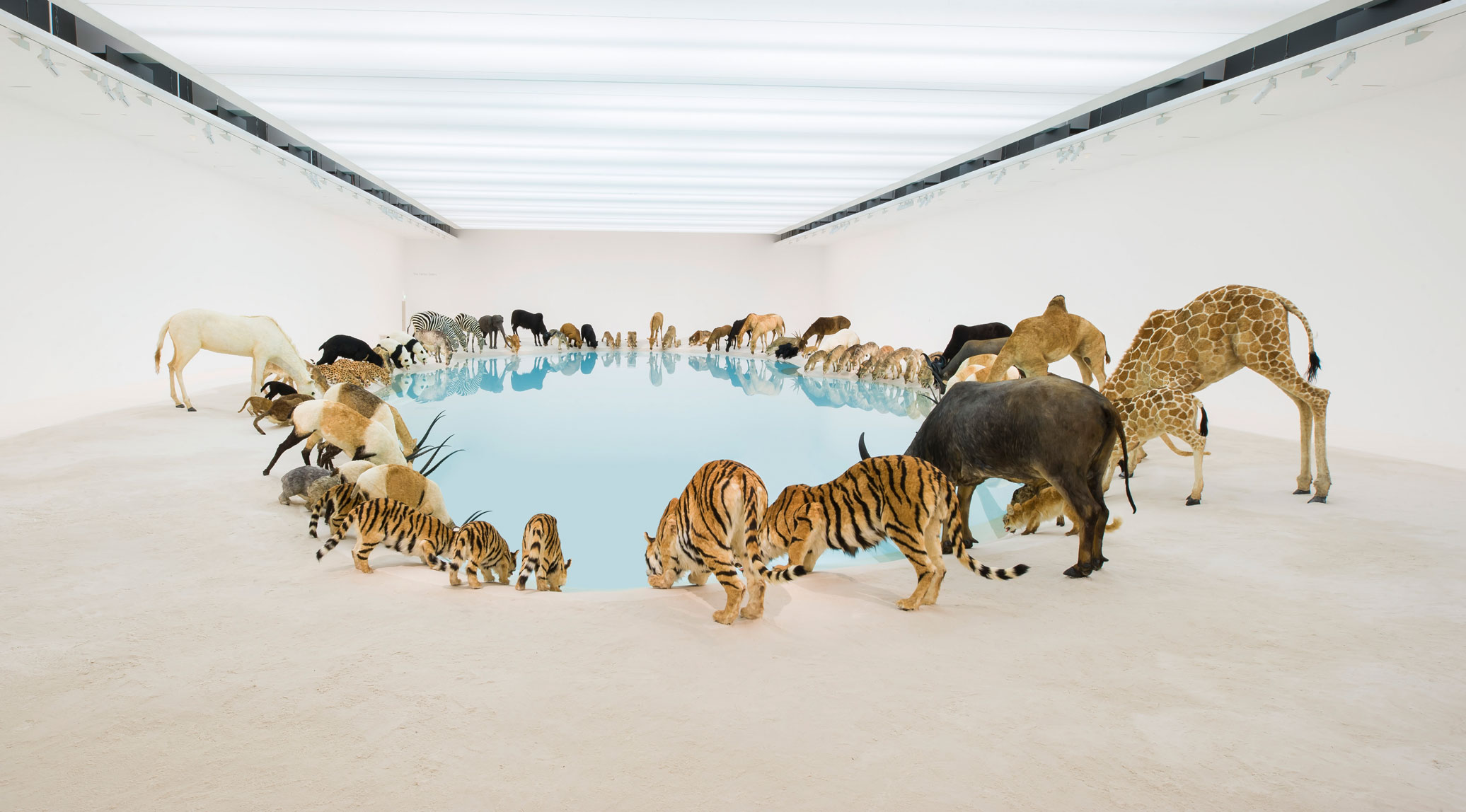 Astonishing Animals – Cai Guo-Qiang's Heritage Installation
Spectacular artwork featured in our new book Animal, depicts a scene that could never actually occur in nature
This impossibly theatrical and spectacular artwork, from our new book Animal: Exploring the Zoological World, depicts a scene that could actually never occur in nature, ninety-nine animals – including a whole tiger family – drinking side-by-side from a still blue watering hole.
This dramatic piece, by Chinese artist Cai Guo-Qiang (the gunpowder guy) is realized in faux-taxidermy: each animal is carved from polystyrene and cloaked in appropriately dyed goat hide. Recalling the impossible 'paradise paintings' by seventeenth-century Flemish artist Jan Brueghel the Elder – biblical visions in which species representative of all four corners of the earth coexist in harmony – Cai's contemporary interpretation has a more ominous insinuation.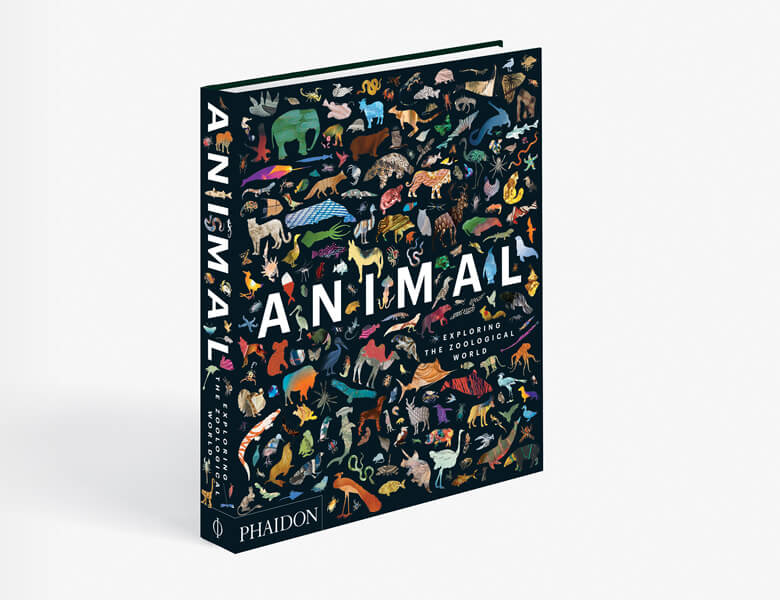 The dreamlike stillness is perturbed only by the sound of water dripping from the ceiling: a reminder of time's passing and of the rapid dwindling of resources that threatens the animals that have gathered to drink around what might be the last remaining oasis.
The ethereal aesthetic of the installation was largely inspired by Cai's impression of North Stradbroke Island (Minjerribah), an idyllic island off the coast of Queensland, Australia. Animal explains how, due to the pristine natural surroundings and ongoing presence of Aboriginal people, North Stradbroke Island represented to Cai a poignant exception to the environmental deterioration of the rest of the planet.
With undertones of religious art history woven through its topical focus on environmental degradation, Heritage invokes a final prayer for what might be the very end of animal life on this planet.
For more on how the animal world has been portrayed through time, order a copy of Animal: Exploring the Zoological World here.
To find out more about Cai Guo-Qiang and his artwork, get our Contemporary Artist Series book here.