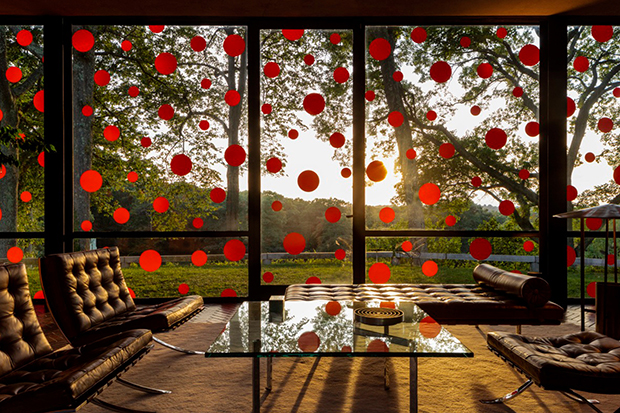 Inside Yayoi Kusama's Glass House
What Philip Johnson's classic piece of domestic architecture looked like after Yayoi was done with it
Last month we brought you news of Yayoi Kusama's installation at Philip Johnson's Glass House. The installation is being staged to celebrate both the 110th anniversary of the architect's birth and the 10th anniversary of the Glass House being open to the public. Johnson designed the building, in New Canaan, Connecticut, back in 1949, and used it as a weekend retreat up until his death in 2005.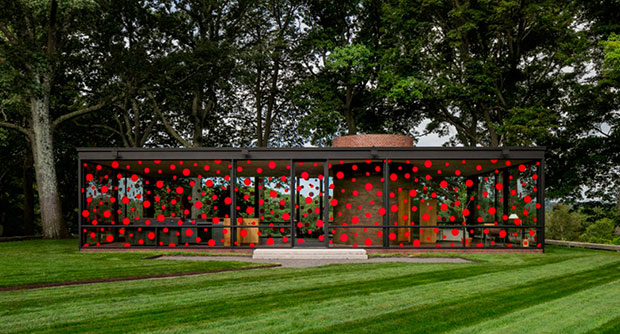 This month's show includes a new version of Yayoi Kusama's Narcissus Garden - an arrangement of silver orbs first displayed at the 1966 Venice Biennale - in the Glass House's grounds, as well as a dotty installation on the windows of the Glass House.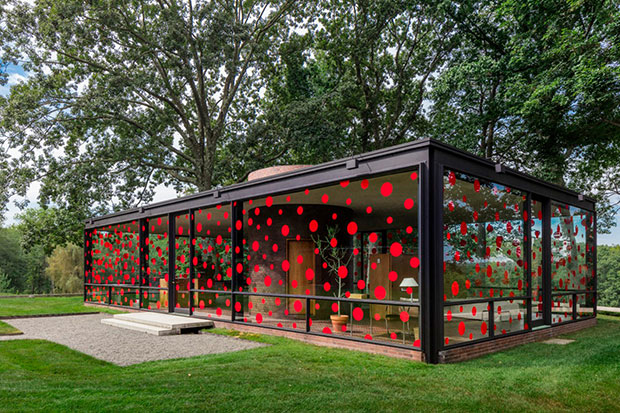 We've already shared posted images of the Narcissus Garden, and now we've been granted access to these stunning photographs of Kusama's dotty installation at the house.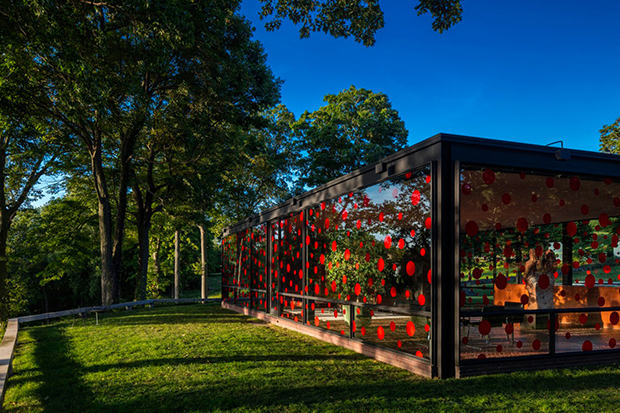 For more on the show, which runs until 26 September, go here. For more on Yayoi Kusama order a copy of our Contemporary Artist Series book on the artist here; and for more on mid-century architectural gems over on the otherside of the US, consider Mid-Century Modern Architecture Travel Guide: West Coast USA.