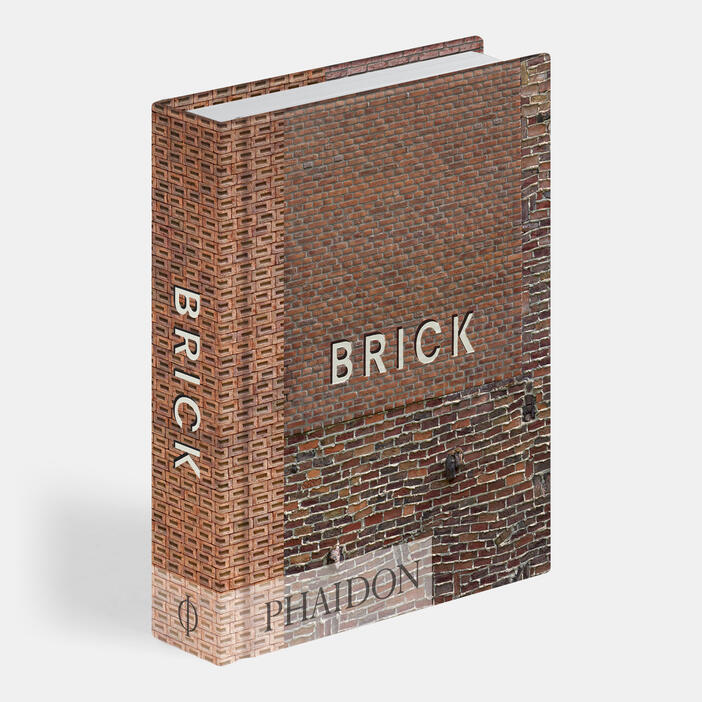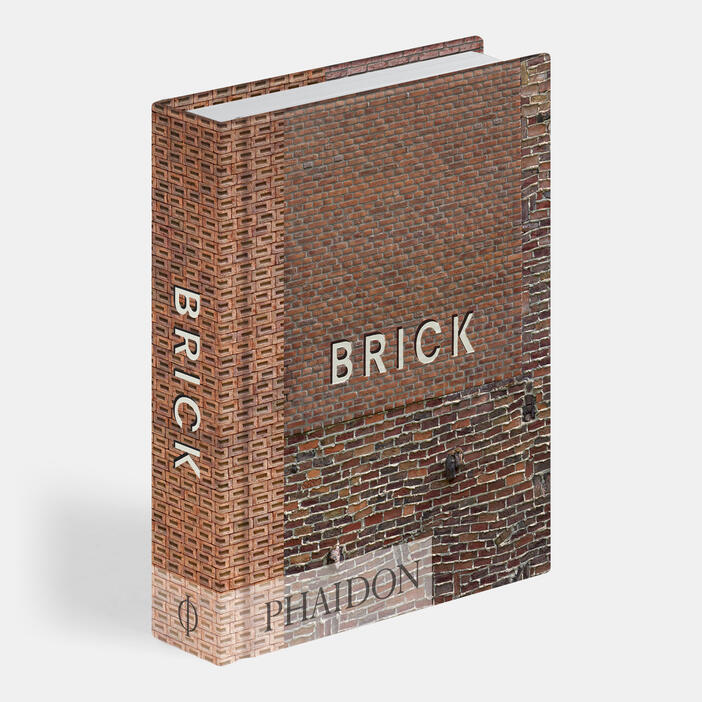 Brick
Brick is a fresh, insightful and surprising look at one of the world's most familiar and popular building materials. From the strange remains of the Ziggurat of Ur dating from 2100 BC, to formidable mills of the industrial revolution, the humble brick has been an architectural staple for centuries.
The world's best architects have explored the qualities of brickwork. Alvar Aalto, Antoni Gaudi, Jørn Utzon, Frank Gehry, and Mies van der Rohe all built with the material, and bricks were integral to Frank Lloyd Wright's vision for an American vernacular in his Prairie Houses.
Lesser-known newcomers have created some equally striking and memorable structures, from the stunning Winery Gantenbein - built by robotic arm - to the audacious Kantana Institute, an unprecedented vision in a Thai rainforest.
Brick is a beautiful and informative visual exploration of a material that is often overlooked, and sometimes considered limiting, but is actually full of spectacular potential.
Specifications:
Format: Hardback
Size: 290 × 250 mm (11 3/8 × 9 7/8 in)
Pages: 224 pp
Illustrations: 180 illustrations
ISBN: 9780714868813
William Hall trained at Central Saint Martins in London and began his career in the office of the minimalist architect John Pawson. Hall now runs his own design practice in London, working with clients such as Calvin Klein, the Henry Moore Institute and Tate. William is the author of Concrete, also published by Phaidon Press.
"Brick is a glorious, surprising and moving account of this, the first building material. It is a record of the depth of imagination that has been invested in clay over millennia and I loved it."—Edmund de Waal
"Never underestimate the beauty of brick. Give brick a second look."—Diane Keaton, Porter
"Phaidon's recently released book Brick sees the oldest man-made building material with fresh eyes. Brilliant photography is accompanied by concise captions noting the design direction, date of construction and architect or designer involved, allowing the reader to closely study each image."—Selectism
"In striking photographs and lucid text, Brick convincingly demonstrates the material's amazing range and possibility."—Elle Decor
"In Brick, a handsome new volume by William Hall, the seemingly endless possibilities for the materiala s formal expression are given a thorough and visually stunning survey."—Pin Up Magazine
"Sumptuous and intelligent."—Metropolis Magazine
"A captivating chronicle of bricks in all their brilliance."—House & Garden
"A store of knowledge for problem solving, construction and the concerns of urban planning."—C-File Online
"To what curvaceous service has the banal rectangular solid been put... A hat-tip to the picture researchers: variety in bonding, mortar and colour, from Tudor chimneys to Burmese stupas, makes this well above par for the course."—World of Interiors
"A rather beautiful tour around the strangest and most magnificent structures built from the humblest of materials. The book was described by Edmund de Waal as 'a record of the depth of imagination that has been invested in clay over millennia'."—Crafts
"...Innovative uses of masonry are detailed via stunning photography in Phaidon's book of serious architectural eye candy."—Architizer