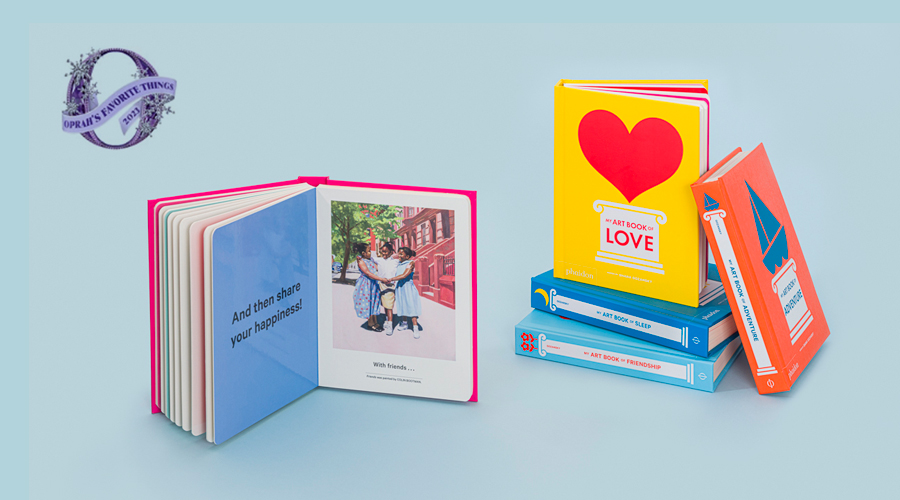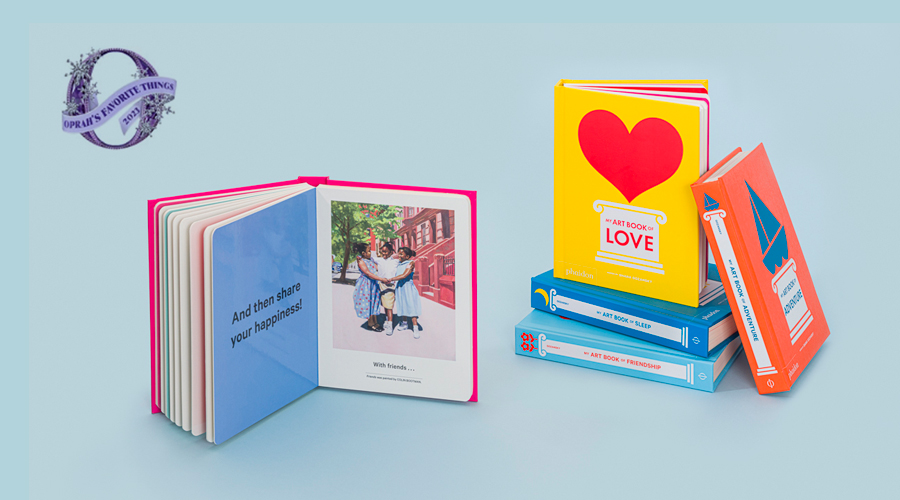 Shop My Art Books Series Praise for the Series
MY ART BOOKS SERIES SELECTED AS ONE OF OPRAH'S FAVORITE THINGS 2023!

The must-have holiday shopping guide includes Phaidon's beloved board book series

Phaidon announced today that the My Art Books series is included in 2023 Oprah's Favorite Things holiday gifts list, featured on OprahDaily.com and in the Winter issue of O Quarterly. Oprah's Favorite Things list is a must-have holiday shopping guide that features the most ingenious gadgets, fashionable sustainable goods, decadent desserts and the finest finds in home, fashion, and beauty.

All five books in the My Art Books series will be available for purchase on Phaidon.com, and in the Oprah's Favorite Things gift guide exclusively in Amazon's store at amazon.com/oprah, as well as via the Amazon shopping app for customers to conveniently shop anytime, anywhere.

As Oprah says on OprahDaily.com, "Created for kids, these little books pair famous artworks (Gauguin! Kerry James Marshall!) with read-aloud text ("Love is... soft snuggles... and tender nuzzles"). So special -- adults will want them, too."

Phaidon's My Art Books series of keepsake children's books explores big feelings through famous artworks. Featuring bright stylish covers, sturdy colorful pages, and lyrical read-aloud text, these beautifully-designed board books are cherished by little ones and grown-ups alike.