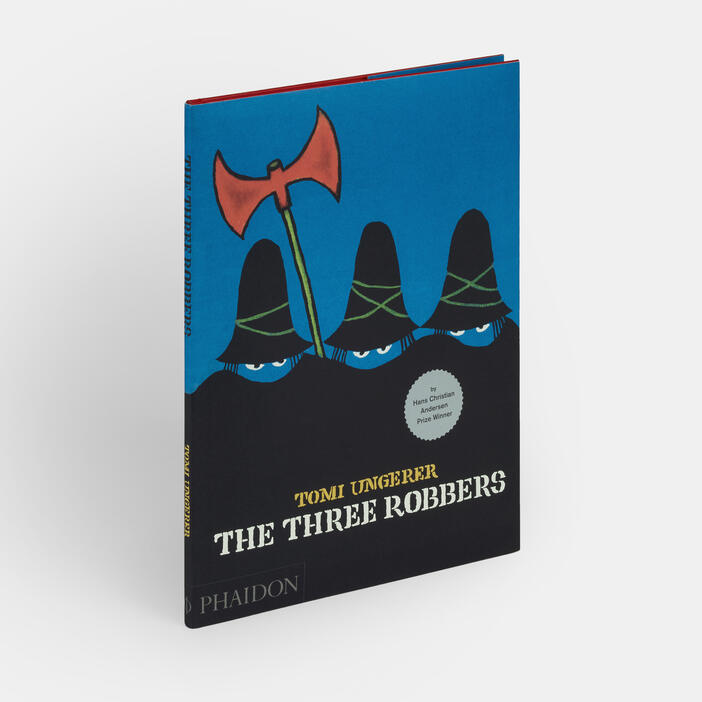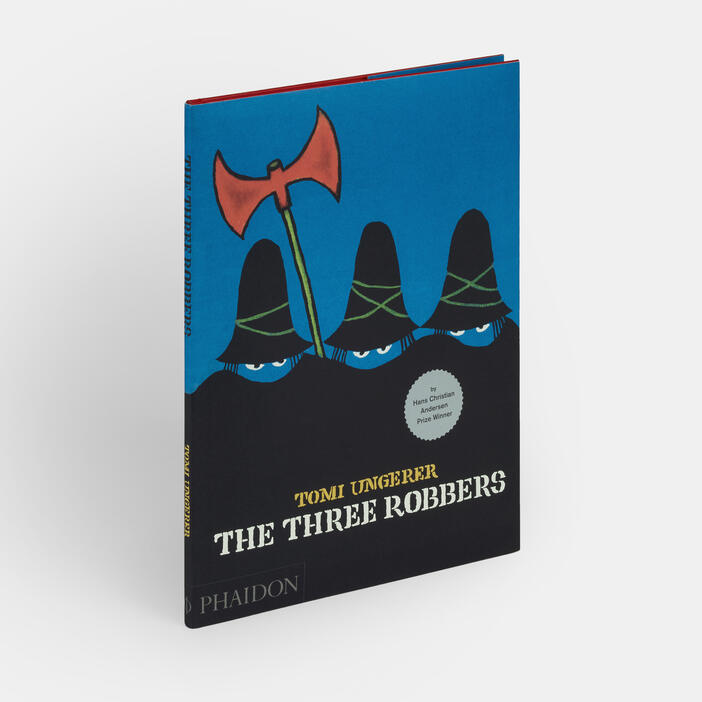 The Three Robbers
Written and illustrated by one of the world's most acclaimed and award-winning children's authors
, The Three Robbers
is a timeless tale of mystery and suspense for 4-8 year olds, in which three ferocious thieves are defeated by the guileless logic of an innocent girl.
Specifications:
Format: Hardback
Size: 288 × 209 mm (11 3/8 × 8 1/4 in)
Pages: 40 pp
Illustrations: 20 illustrations
ISBN: 9780714848778
Tomi Ungerer is one of the world's most famous and best-loved children's authors. An illustrator, writer, designer, toy-collector and archivist of human absurdity, his work spans storybooks, poster designs, political campaigns and film. He is a recipient of the Hans Christian Andersen prize for illustration, and the Musée Tomi Ungerer, devoted exclusively to his work, opened in Strasbourg in 2007.
"Watch the children, the subversive is back."—New York Times
"Tomi Ungerer has been proving the pen is mightier than the sword for six decades... [A] style marked by great originality of illustrative technique, and a use of language that refused to patronise his young readers."—Dazed & Confused
"His work was dark, wild, sometimes frightening. Maurice Sendak, a friend of Ungerer's, thought him the most original children's book writer of his time."—Sunday Telegraph
"Has delighted children around the world with his scarily enchanting style."—The Independent
"Phaidon Press [...] are in the process of bringing Tomi back into print with a distinction all of their own. In a reprint programme which is being carried out with careful attention to all aspects of printing and design, they have already given us excellent editions of The Three Robbers, Moon Man, Adelaide, the Flying Kangaroo and a handsomely revised and expanded edition of Far Out Isn't Far Enough, while last year they published the first edition in English of Otto."—Books for Keeps
"Maurice Sendak described Ungerer's work as passionate and personal - it's marvellous and it's cuckoo and it's that kind of veracity that's always made for good children's literature"—The New York Times, Outside In, Inside Out
"You can see his work repeated by lots of illustrators, it's just so strong and graphically interesting, as in The Three Robbers. His images attract both adults and children and I can see the pictures without remembering the titles. It's art - illustration at the highest level."—The Times
"Good news for children and fans of illustration alike... This story of three black-hatted, cape-wearing thieves and their unexpected encounter with a little orphan girl has lost none of its charm. It's all inky shadows and night-sky blues, making for a refreshingly dark tale for youngsters... Robbing loot has never looked like so much fun."—Creative Review
"Dark and delightful."—Grafik
"Tomi Ungerer is highly original. This is a famous book, illustrated in a bold, simple graphic style. The robbers steal a girl called Tiffany, who asks them what they want to do with the money they've accumulated. Suddenly, as if by a miracle, they become good." —Axel Scheffler, author of The Gruffalo, The Times, Saturday Review