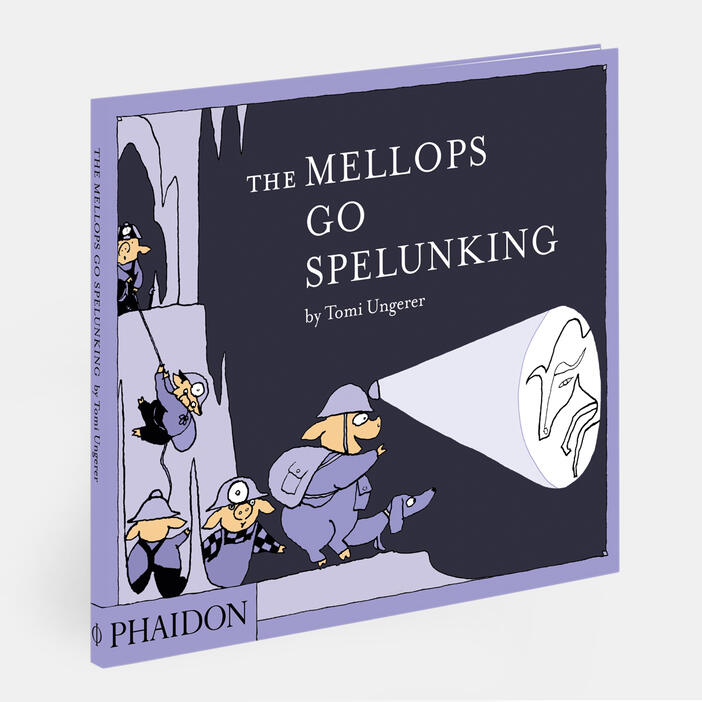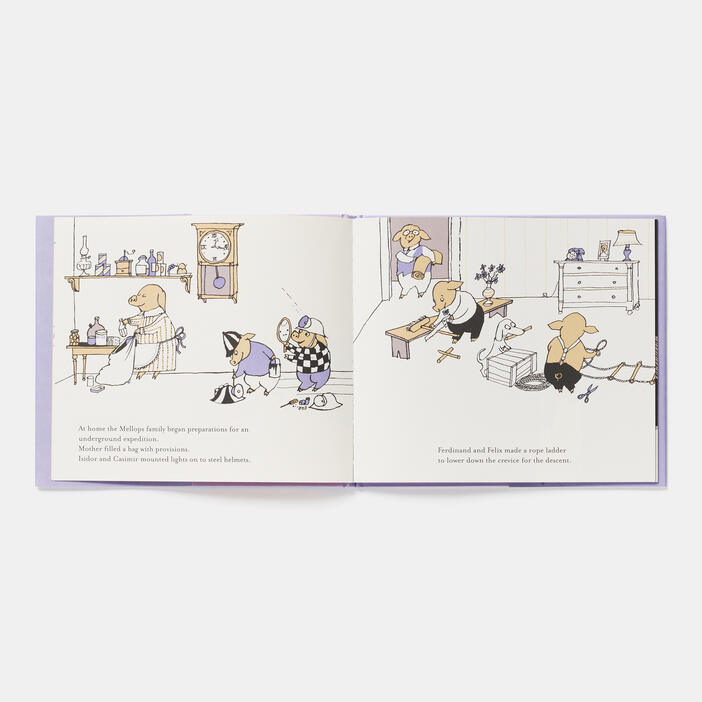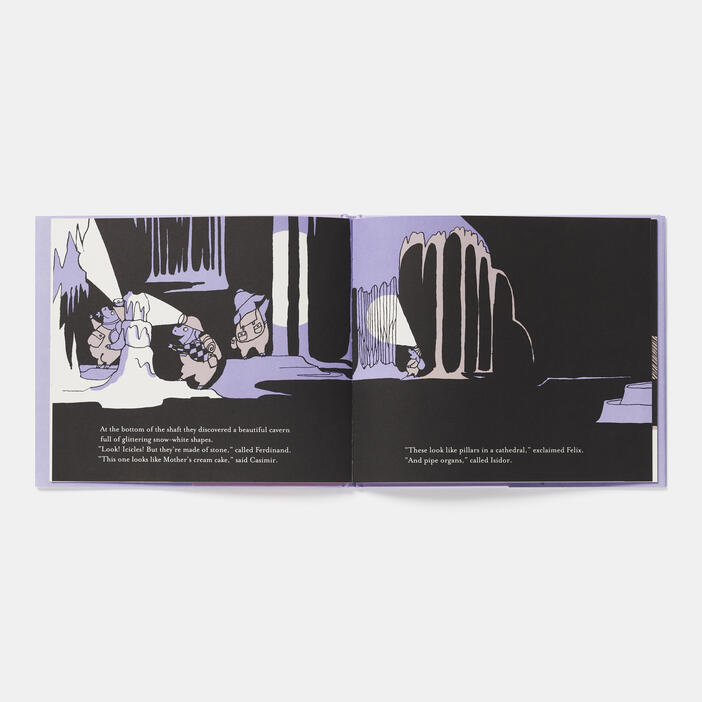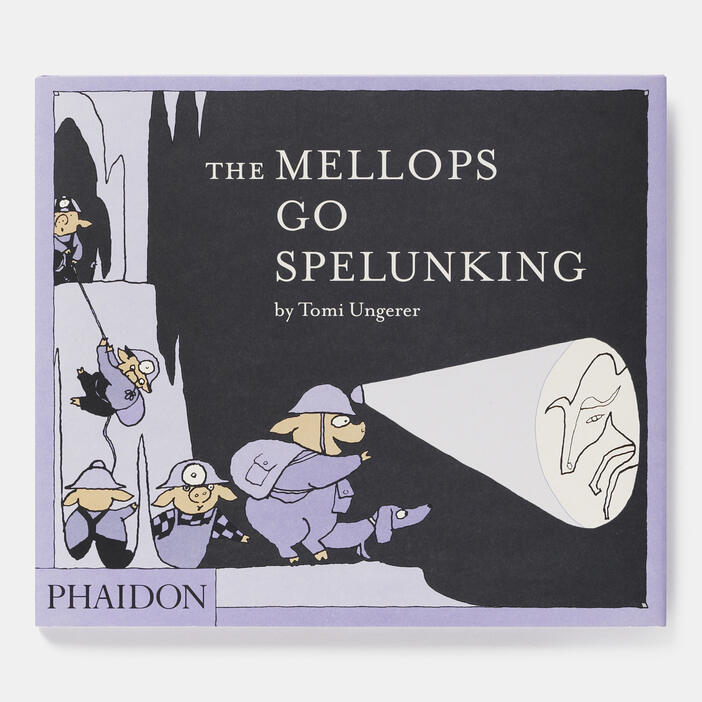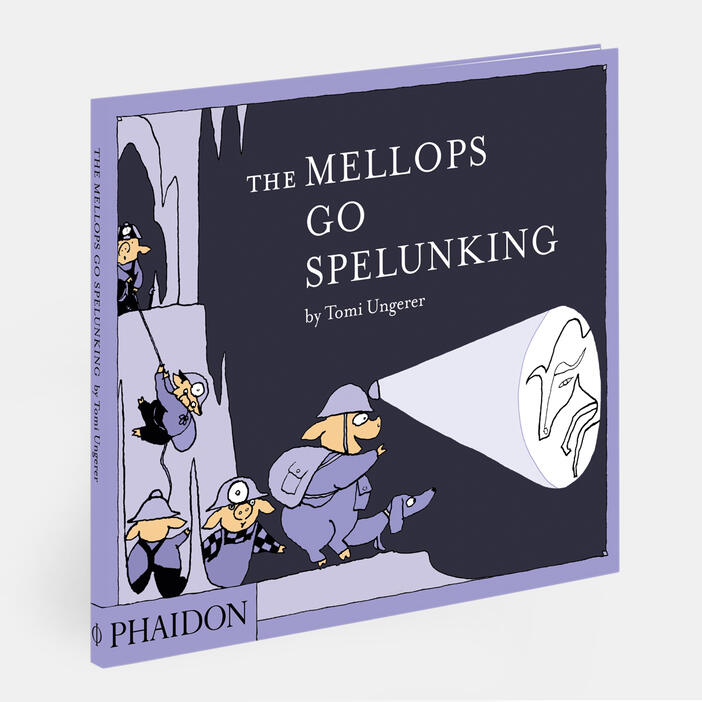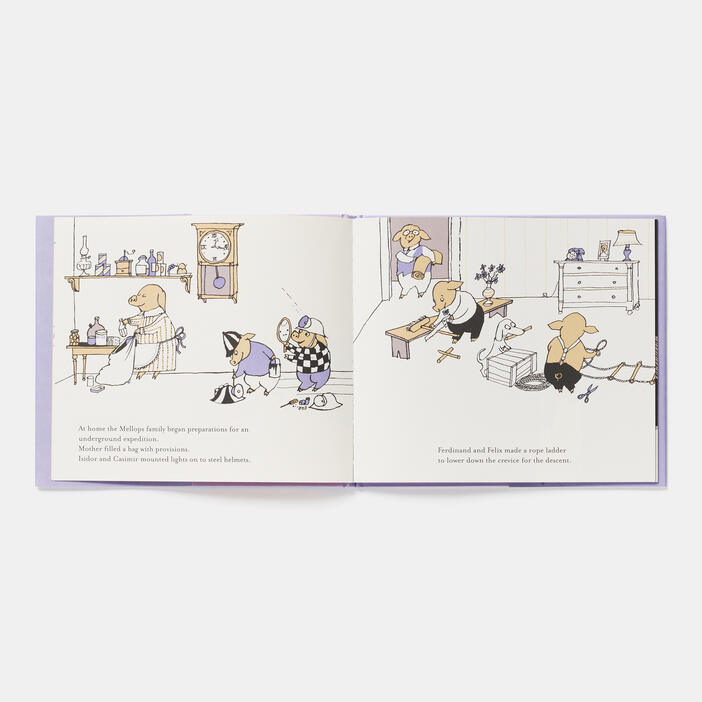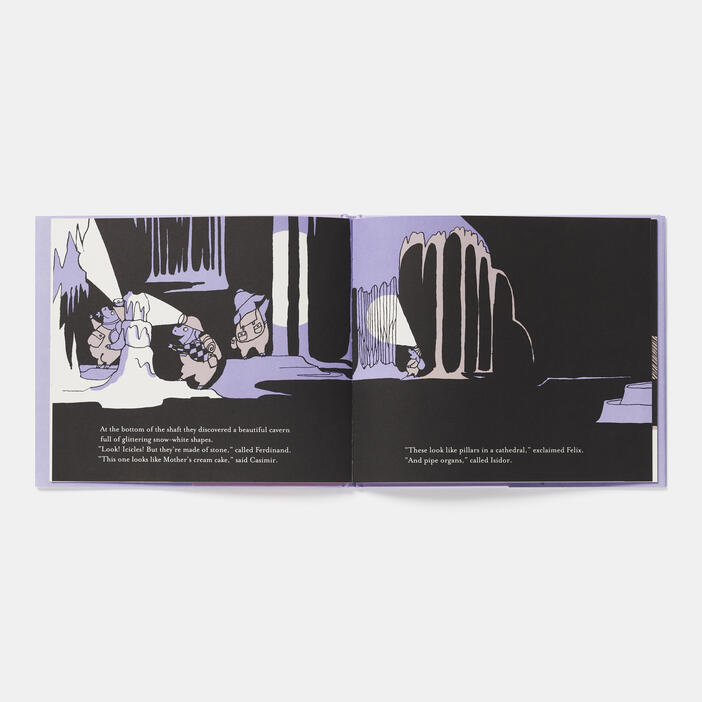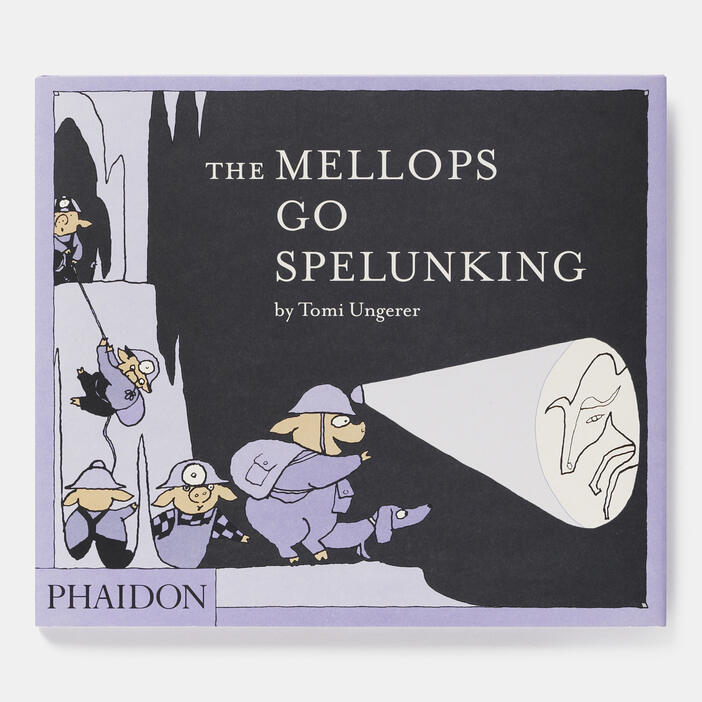 The Mellops Go Spelunking
Price AUD$19.95 Price CAD$19.95 Price £9.95 Price T14.95 Price USD$14.95
A hilarious underground adventure starring the world's most adventurous family of pigs.
When Mr. Mellops' golf ball rolls down a crevice, the family's natural response is to prepare a spelunking (cave exploring) expedition! Down the crevice they go, with their steel helmets and rope ladder. Then, on a rubber raft they follow the underground river at the bottom of the crevice. Stalactites and stalagmites abound, and cave paintings and other remnants of the past are everywhere. Suddenly the raft is punctured, and the Mellops swim to safety – only to find themselves in a smugglers' den. In an exciting turn of events, the clever pigs combine their archaeological explorations with the ingenious capture of these outlaws. A timeless favourite!
Instant bestsellers when first published more than fifty years ago, the hilarious Mellops talks are reissued today to delight a new generation of children.
Beautifully written and illustrated by the internationally acclaimed author and illustrator, Tomi Ungerer, winner of the prestigious Hans Christian Anderson Award for children's literature.
A picture book for ages 3–6.
Specifications:
Format: Hardback
Size: 205 × 235 mm (8 1/8 × 9 1/4 in)
Pages: 32 pp
Illustrations: 32 illustrations
ISBN: 9780714869711
Born in Strasbourg in 1931, Tomi Ungerer landed in New York in 1956 with $60 in his pocket and with a suitcase full of drawings. Overnight he became a star as a caricaturist, illustrator and children's book author and published more than eighty books in ten years. In 1998, Tomi Ungerer was awarded the Hans Christian Andersen Award for illustration and has become an internationally renowned artist. He now divides his time between Ireland and Strasbourg, France, where the Musée Tomi Ungerer, a museum devoted exclusively to his work, opened in 2007.
Other Tomi Ungerer books published by Phaidon include The Three Robbers (2009), Moon Man (2009), Adelaide (2011) and Fog Island (2013)
"Beautifully edited, lovingly and carefully compiled."—Graphics International
"I'm excited this reissue is coming in the fall to add to the series."—100 Scope Notes (SLJ blog)
"Delightful... With their old–fashioned charm, timeless storytelling, and irresistible humor, the books are destined to win over new generation of readers."—School Library Journal, on Tomi Ungerer
"If you look at the work of Tomi Ungerer, it's passionate, it's personal, it's marvellous and it's cuckoo, and it's that kind of variety that's always made for good children's literature."—Maurice Sendak, The New York Times, on Tomi Ungerer
"The kind of inventive story that will have kids asking for repeated readings."—Karen MacPherson, Scripps Howard News Service on Tomi Ungerer
"When Mr Mellops' golf ball runs down a crevice, the whole family set of an exciting underground adventure."—Country & Town House
"Ungerer's captivating Mellops' books concern a family of pigs with a boundless appetite for adventure, apparently unlimited financial resources and a mother who makes the best cream cakes... As ever, the illustrations, with the vivacious, bold, clear lines, in just four colours, are the best bit. Check out Christmas Eve at The Mellops too: charming."—The Spectator
"The presentation is captivating and it is hard to imagine that, even though this is a child's storybook, any adult caver will not enjoy it as well."—Descent
"What could be more festive than a family of cave-hunting pigs? Oink on!"—Urban Family
"[G]ood family fun... Dive in!"—The East Hampton Star Online