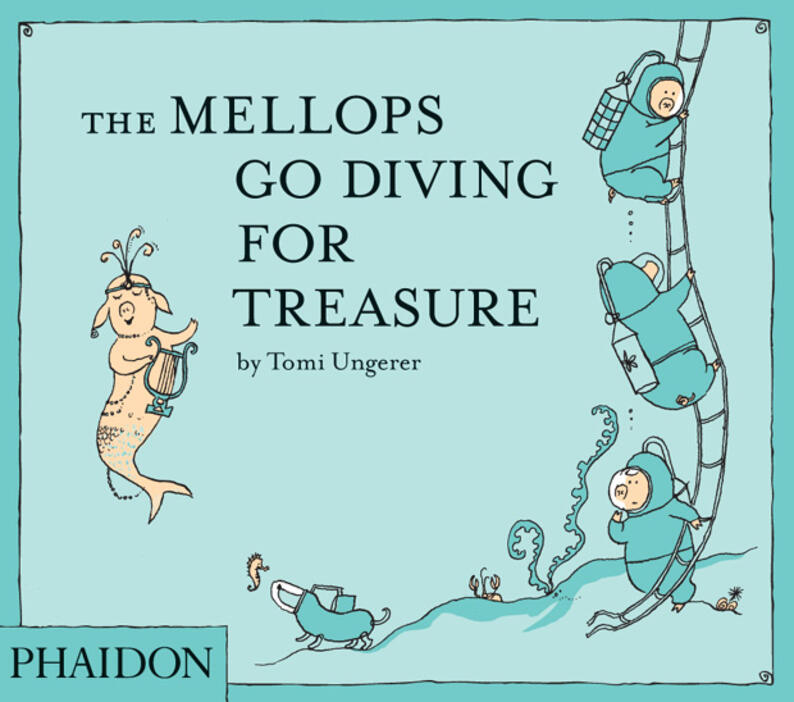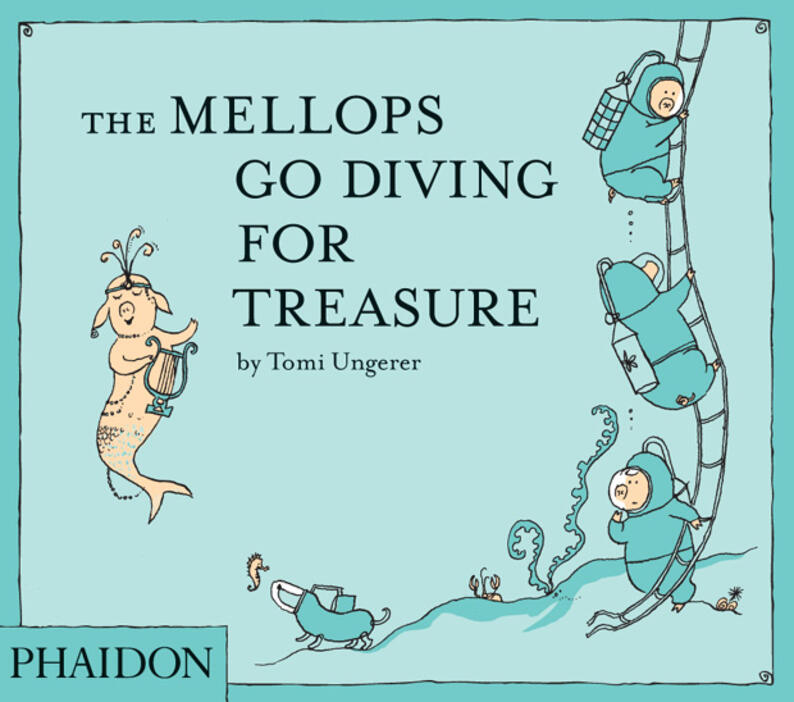 The Mellops Go Diving for Treasure
A pirate story with a meaningful twist starring the lovable Mellops family
Specifications:
Format: Hardback
Size: 205 × 235 mm (8 1/8 × 9 1/4 in)
Pages: 32 pp
Illustrations: 32 illustrations
ISBN: 9780714862484
Tomi Ungerer, born in Strasbourg in 1931, landed in New York in 1956 with $60 in his pocket and with a suitcase full of drawings. Overnight he became a star as a caricaturist, illustrator and children's book author and published more than 80 books in ten years. As a graphic artist he created advertising campaigns for Willy Brandt and The New York Times. In 1998, Tomi Ungerer was awarded the Hans Christian Andersen Award for illustration and has become an internationally renowned artist. He now divides his time between Strasbourg and Ireland.
"As with the other Mellops books there is always something for children to learn about - diving, the equipment used and what creatures they find on the ocean bed."—Outside In, Inside Out
"Charming... Printed on thick mat paper, with a two-colour palette true to the author and artist Tomi Ungerer's original artwork, the books make delightful bedtime reading for the under-sevens."— Daily Telegraph
"If you look at the work of Tomi Ungerer, it's passionate, it's personal, it's marvelous and it's cuckoo, and it's that kind of veracity that's always made for good children's literature."—The New York Times