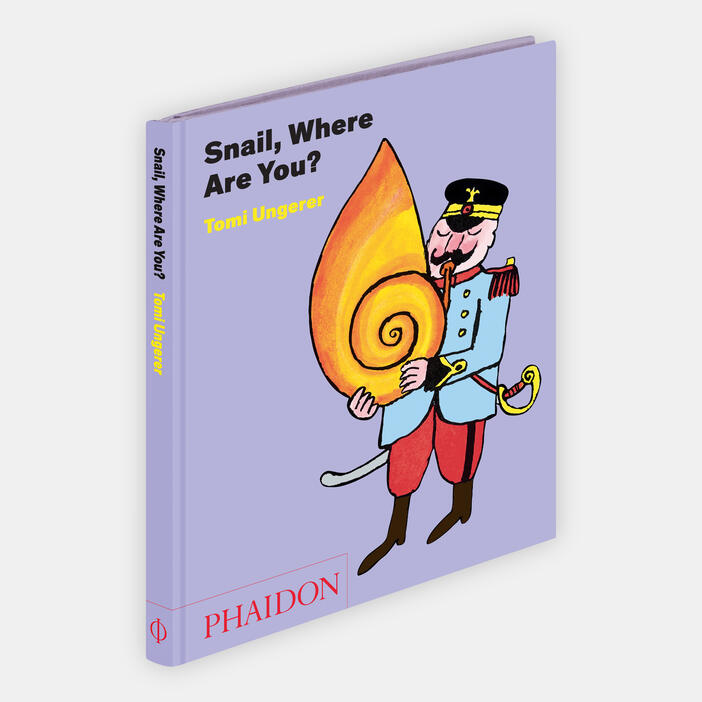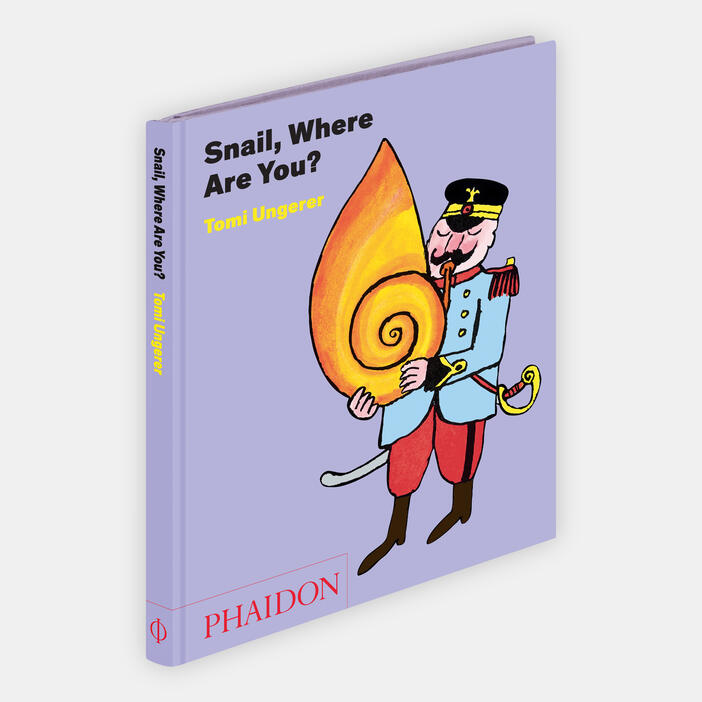 Snail, Where Are You?
Price AUD$19.95 Price CAD$16.95 Price £8.95 Price T14.95 Price USD$14.95
A newly revitalized edition of Tomi Ungerer's children's classic.
Snail, where are you? At a party? At sea? In the mountains? Young sleuths will have hours of fun finding Tomi Ungerer's snail in his many disguises. This beautiful, classic concept book, first published in 1962, has been re-imagined with added text to enhance the playful, gorgeously restored and revitalized illustrations.
Ages 2-5
Specifications:
Format: Hardback
Size: 215 × 175 mm (8 1/2 × 6 7/8 in)
Pages: 32 pp
Illustrations: 16 illustrations
ISBN: 9780714867991
Born in Strasbourg, in the Alsace region of France, in 1931, Tomi Ungerer landed in New York in 1956, with only $60 dollars in his pocket and a suitcase full of drawings. He quickly found success as an illustrator and caricaturist, becoming a star almost overnight. He published his first book for children, The Mellops Go Flying, in 1957, and went on to publish 80 books over the next ten years, covering all aspects of his work.
"This treasure hunt makes for jolly good fun given the playfulness of Ungerer's illustrations."—Spirituality and Practice
"Tomi Ungerer's drawing talent was and is prodigious and he is mercurially inventive with words and ideas. His lengthening rack of children's books have become genre classics."—Man of the World
"This exquisite new edition of a small Tomi Ungerer treasure from the early 1960s is a visual finding game delivered with a blast of psychedelic color and Ungerer's inimitable style."—The New York Times Book Review
"The illustrations are whimsical and bright, and their imaginative quirkiness elevates Ungerer's work from standard concept book fare to a more noteworthy, thought-provoking, and unique experience."—School Library