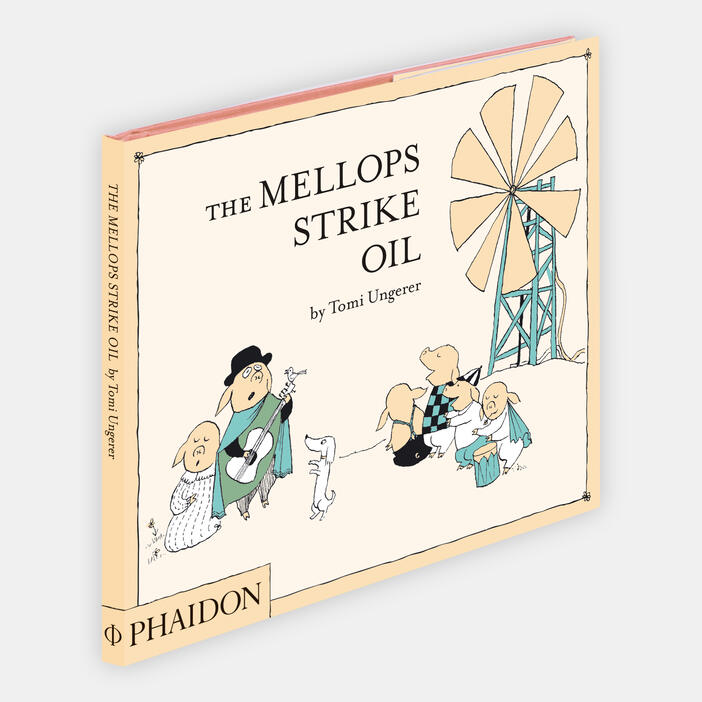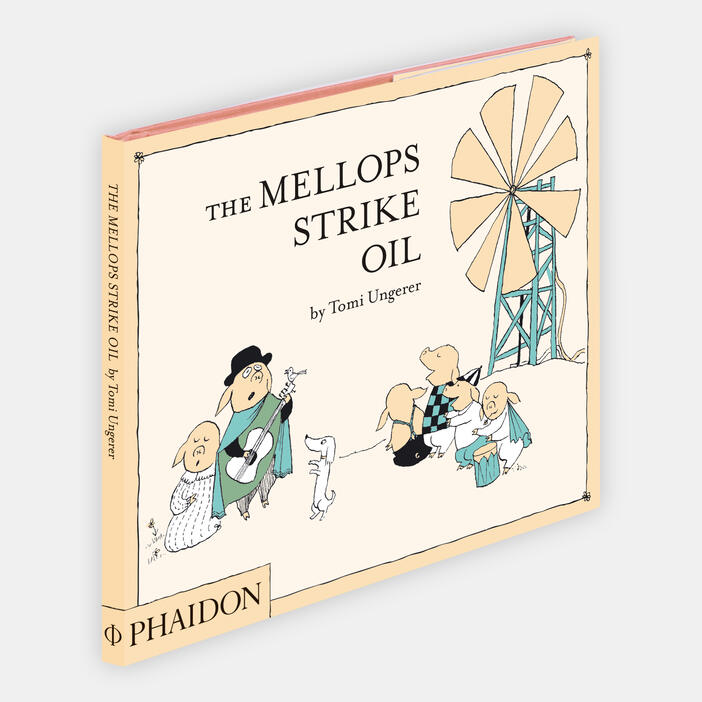 The Mellops Strike Oil
Price AUD$14.95 Price CAD$14.95 Price £6.95 Price T12.95 Price USD$12.95
While on a family picnic Mr Mellops notices the mountain water has an 'awful taste, like oil'. Soon, the intrepid Mellops embark on a quest that takes them to the library, the museum and eventually an oil field! Reissued in English to inspire and delight a new generation of children.
Ages 3-6
Specifications:
Format: Hardback
Size: 205 × 235 mm (8 1/8 × 9 1/4 in)
Pages: 32 pp
Illustrations: 32 illustrations
ISBN: 9780714862491
Tomi Ungerer, born in Strasbourg in 1931, landed in New York in 1956 with $60 in his pocket and with a suitcase full of drawings. Overnight he became a star as a caricaturist, illustrator and children's book author and published more than 80 books in ten years. As a graphic artist he created advertising campaigns for Willy Brandt and The New York Times. In 1998, Tomi Ungerer was awarded the Hans Christian Andersen Award for illustration and has become an internationally renowned artist. He now divides his time between Strasbourg and Ireland.
"Charming... Printed on thick mat paper, with a two-colour palette true to the author and artist Tomi Ungerer's original artwork, the books make delightful bedtime reading for the under-sevens."—Daily Telegraph
"There is an educational element to this story too. The discovery by the Mellops' of the different fossils - ammonites, belemnites and ceriths are accompanied by an illustration of each to show what they look like. Even the exploration for oil is carefully explained in the illustrations and text. The wooden tower the Mellops' build is called a derrick and the dangers of oil are emphasised when a discarded cigar causes a fire in the forest with the flames threatening to set the oil alight. Luckily, Mr Mellops is able to save the day."—Outside In, Inside Out