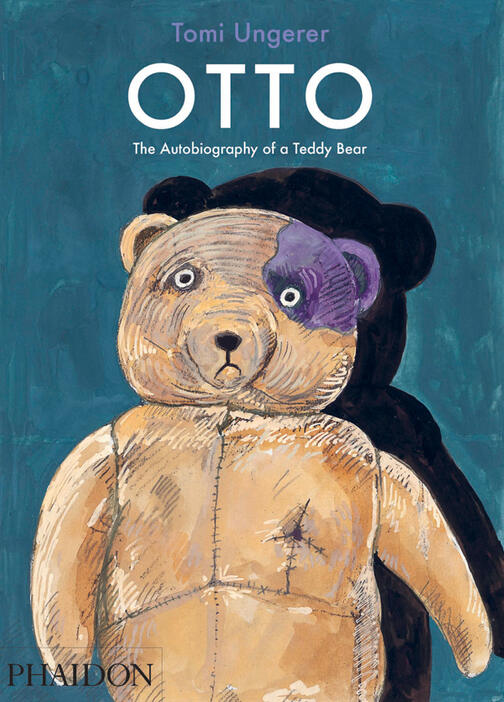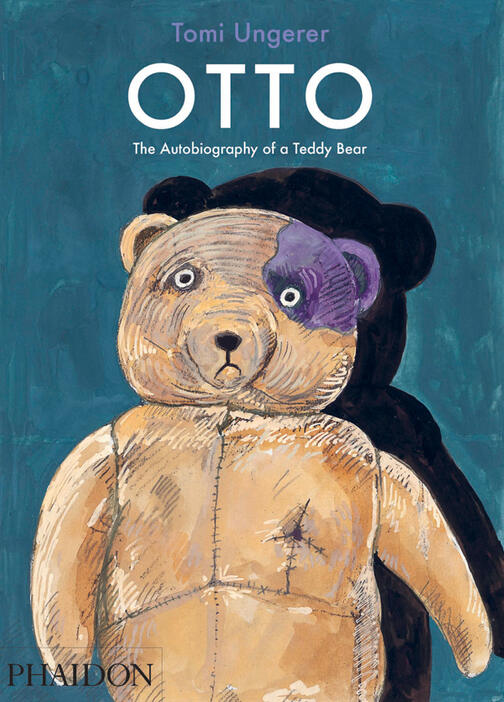 Otto: The Autobiography of a Teddy Bear
A powerful and beautiful book told first-hand by Otto, a German-born teddy bear who is separated from his Jewish owner, lives through World War II, and is reunited with his original owner 50 years later.
Specifications:
Format: Hardback
Size: 295 × 215 mm (11 5/8 × 8 1/2 in)
Pages: 36 pp
Illustrations: 0 illustrations
ISBN: 9780714857664
Tomi Ungerer is one of the world's most famous and best-loved children's authors. An illustrator, writer, designer, toy-collector and archivist of human absurdity, his work spans storybooks, poster designs, political campaigns and film. He is a recipient of the Hans Christian Andersen prize for illustration, and the Musée Tomi Ungerer, devoted exclusively to his work, opened in Strasbourg in 2007.
"A powerful and beautiful book... Deals with one of the darkest chapters of history in a sensitive way as he experiences both human cruelty and kindness along the way... A deeply moving contribution to Holocaust literature for children, in which the world is seen through a very unusual pair of eyes. Otto is an endearing character that children (and adults) will warm to."—Outside In
"Maurice Sendak, a friend of Ungerer's, thought him the most original children's book writer of his time."—Sunday Telegraph
"So strong and graphically interesting...; It's art – illustration at the highest level."—The Times
"[A] style marked by great originality of illustrative technique, and a use of language that refused to patronise his young readers."—Dazed & Confused
"A powerful classic being published in English for the first time... Inspiring."—Junior
"Delightful and artistically nourishing."—New York Times
"Watch the children, the subversive is back."—New York Times