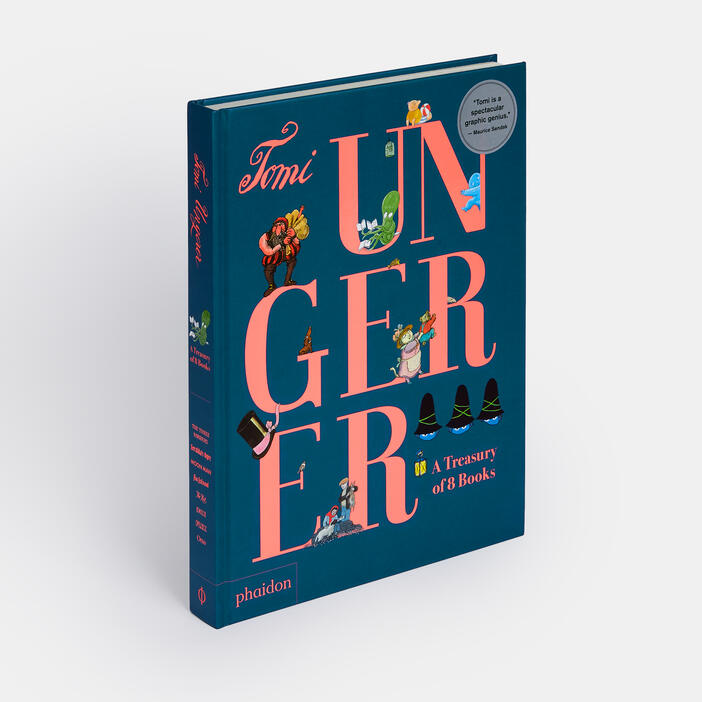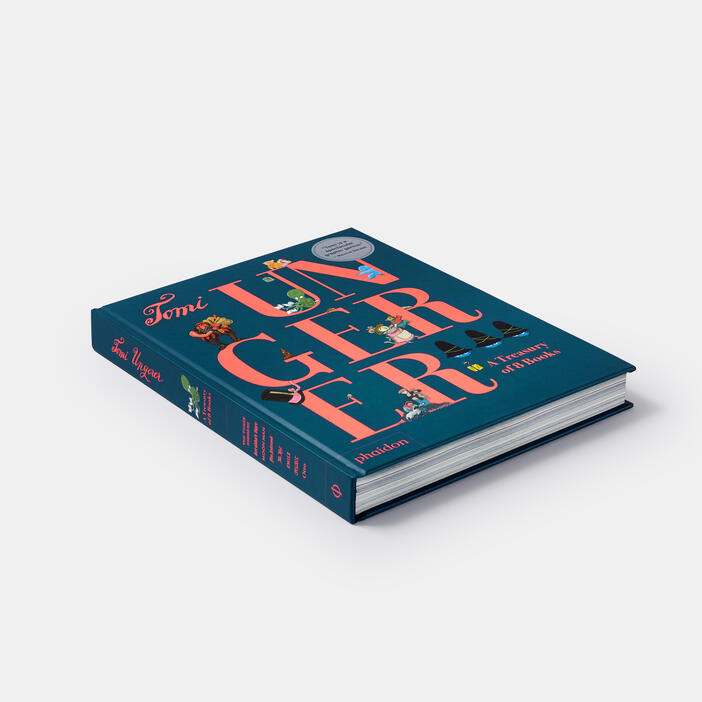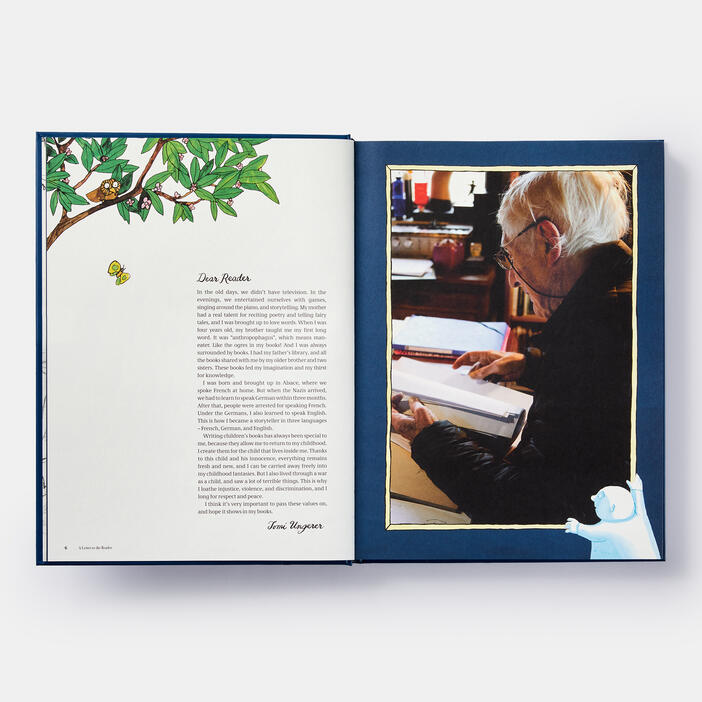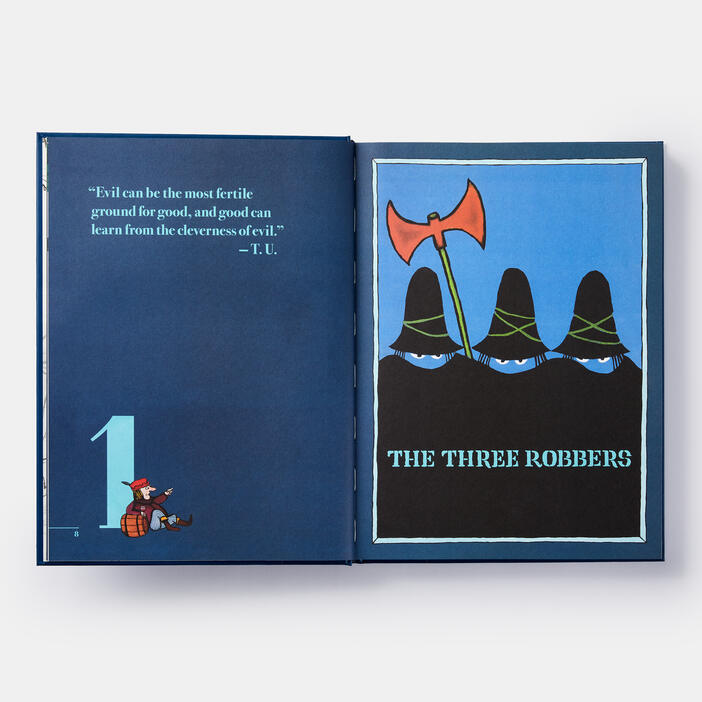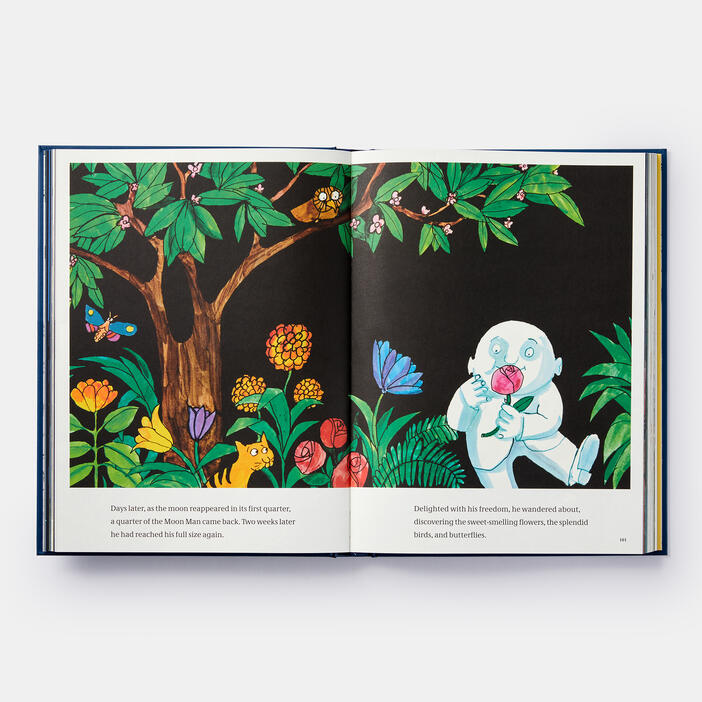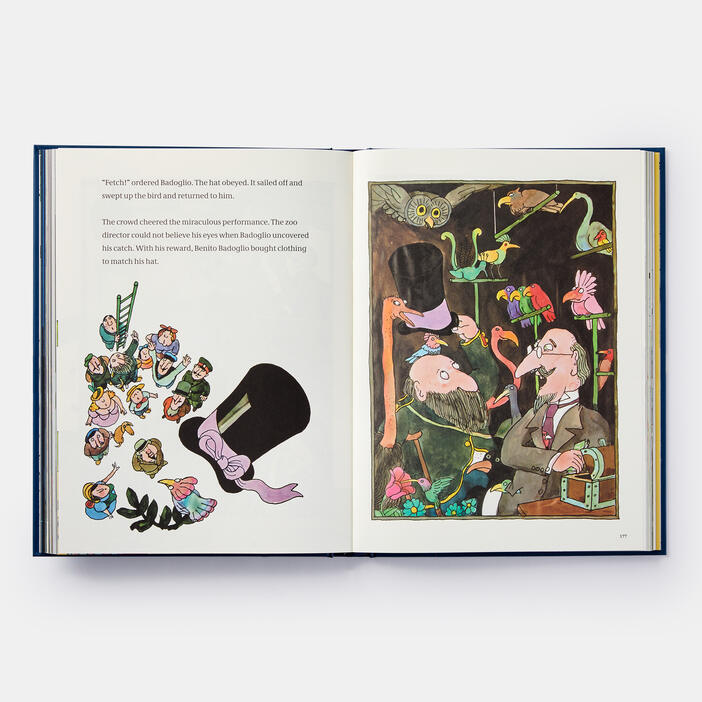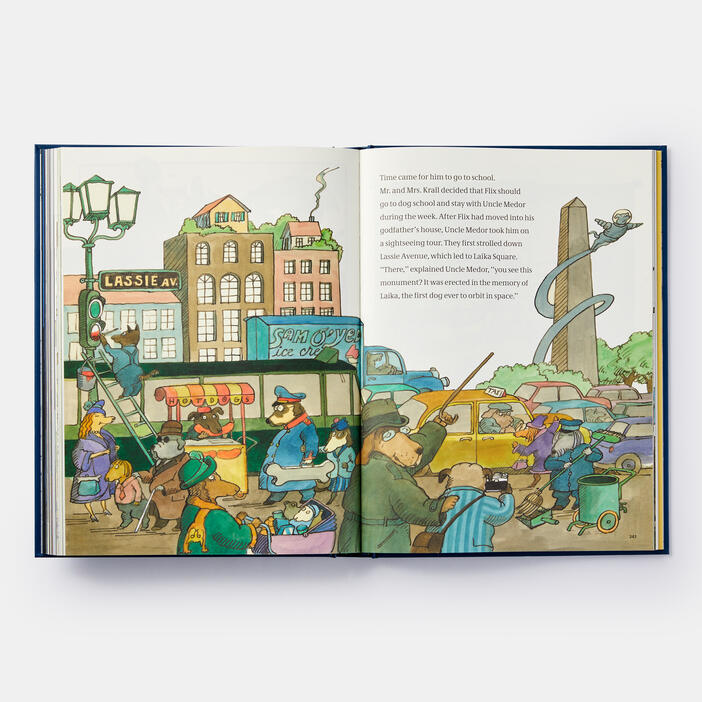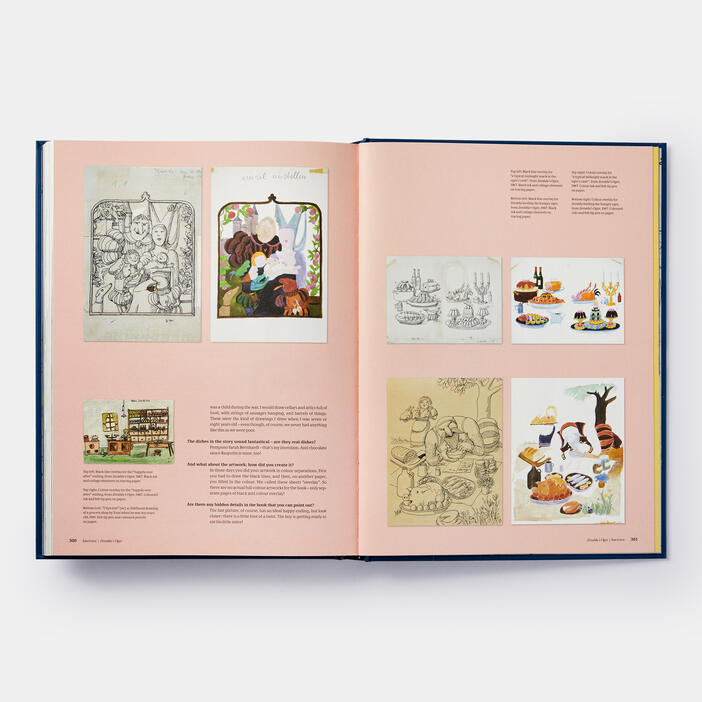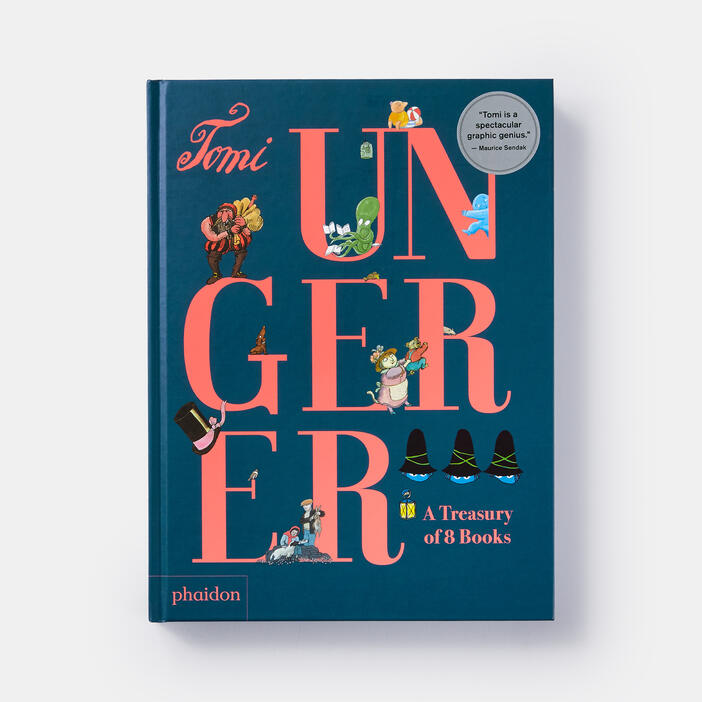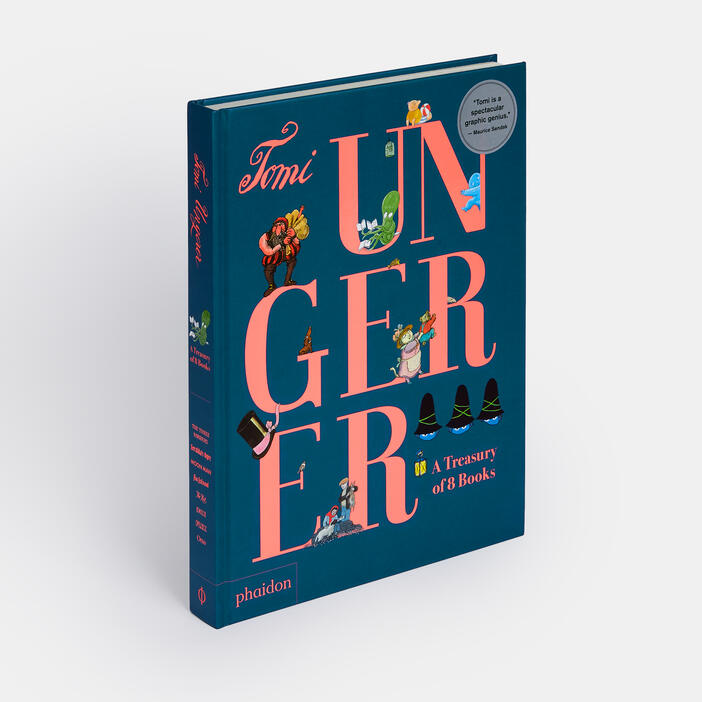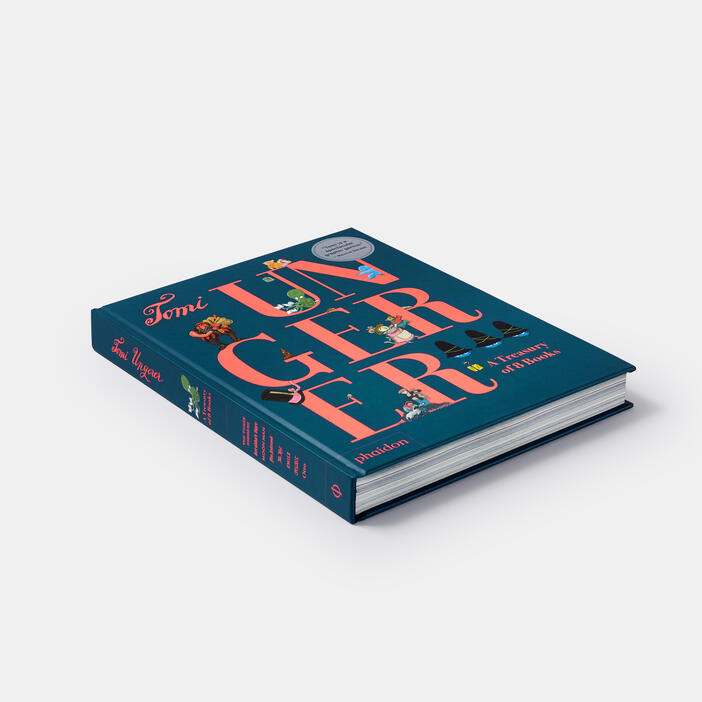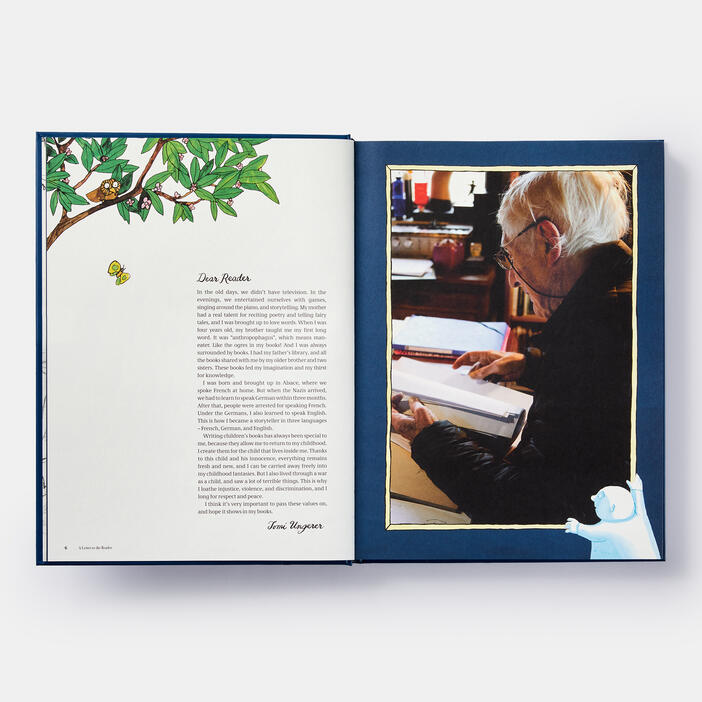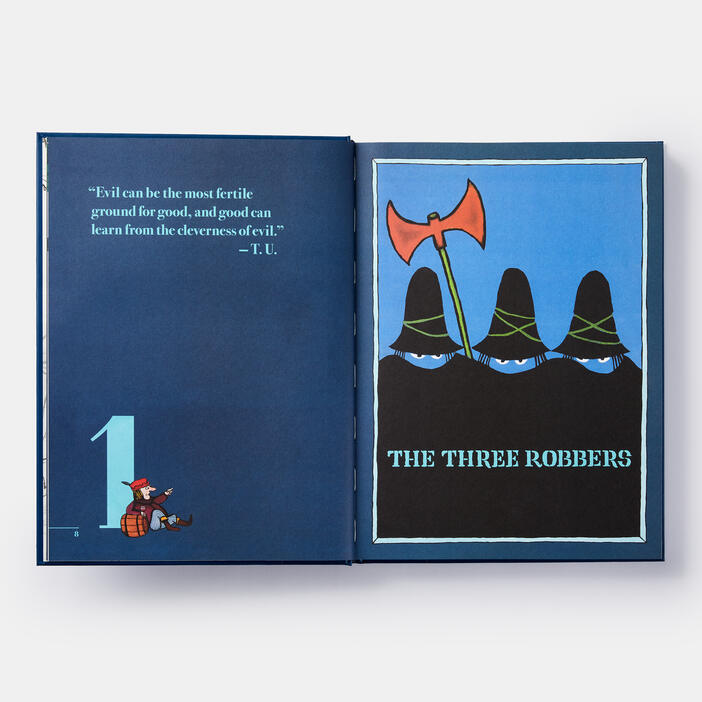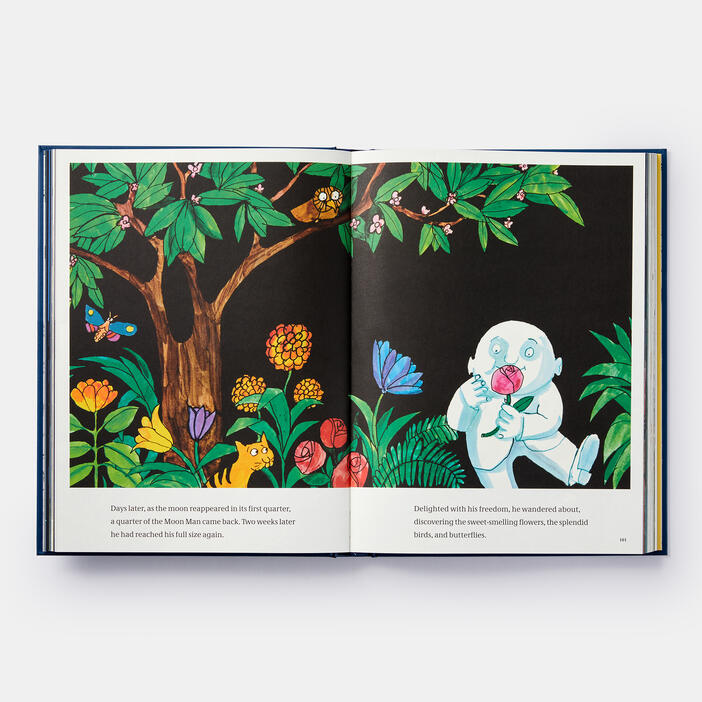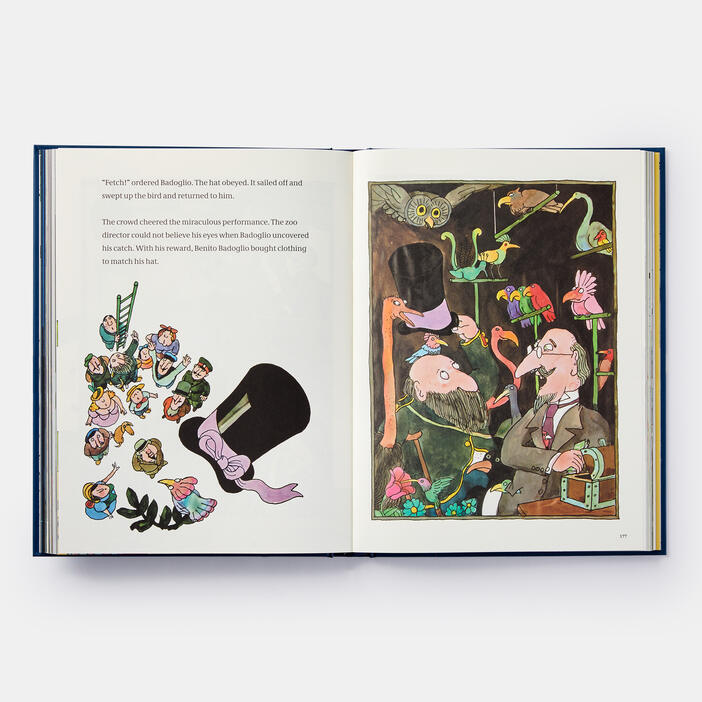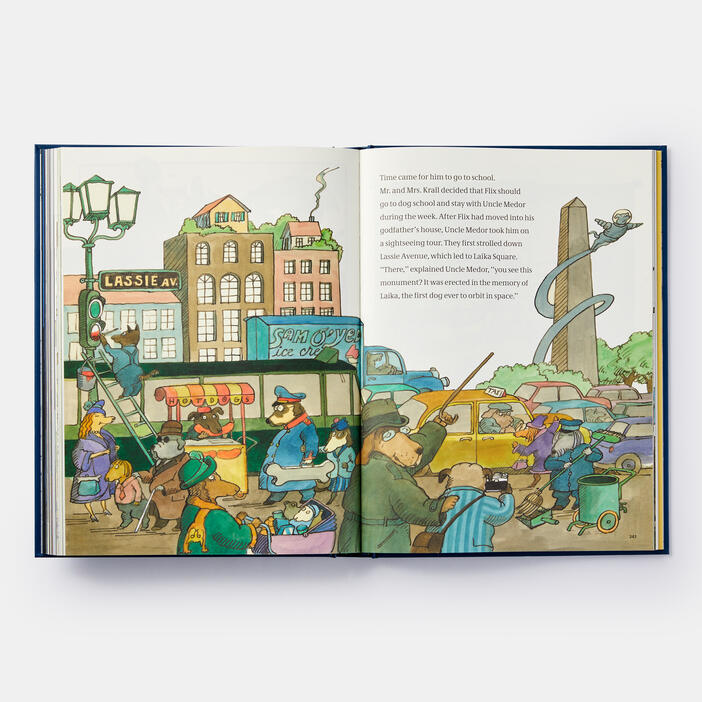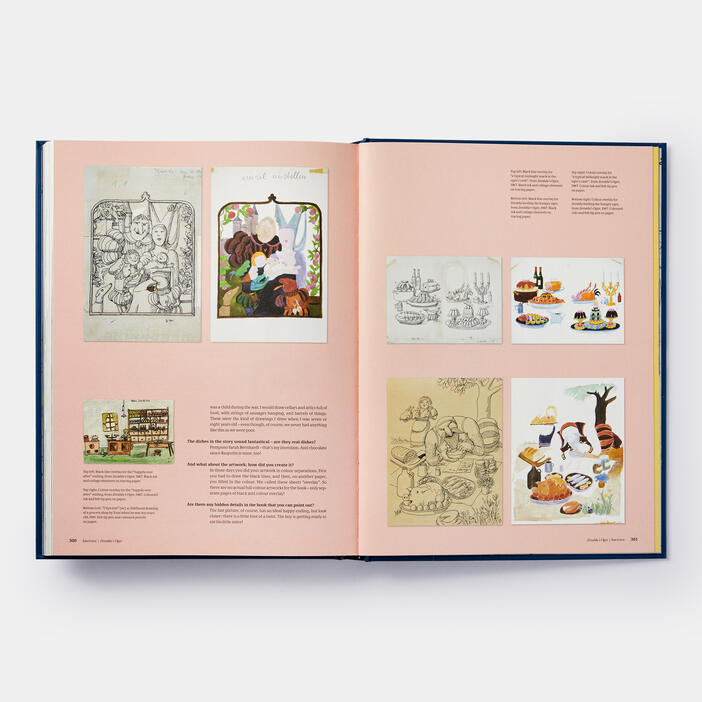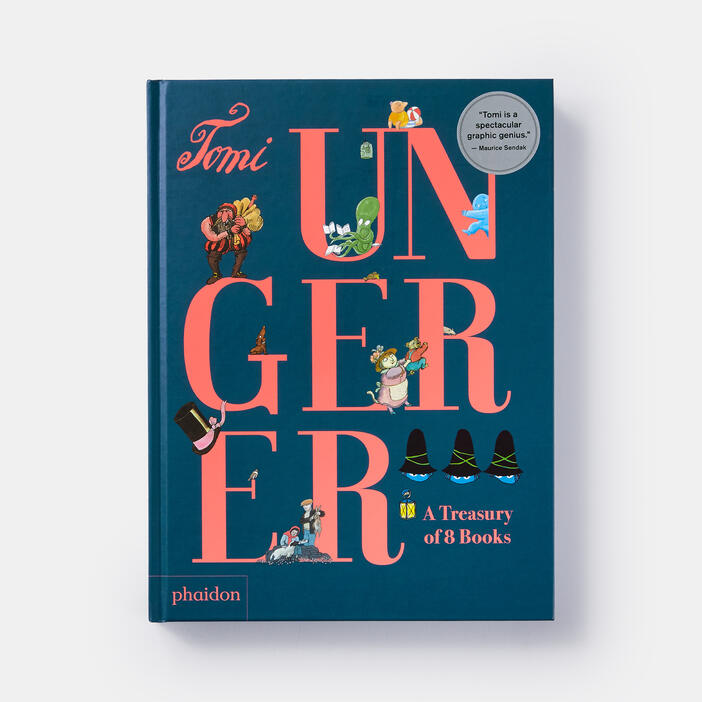 A Treasury of 8 Books
Price AUD$59.95 Price CAD$49.95 Price £29.95 Price T39.95 Price USD$39.95 Price €35.00
The only English-language anthology of Tomi Ungerer's picture books available, this bestselling treasury brings eight iconic picture books by the legendary author together in one lavish volume
This glorious collection brings together eight much-loved Ungerer tales, from his best-known classics (The Three Robbers, Moon Man, Otto) and acclaimed recent work Fog Island, to lost gems Zeralda's Ogre, Flix, The Hat and Emile. The only English-language anthology of Ungerer's picture books available, its content celebrates the creative genius of an icon widely acknowledged as one of the most influential children's author/illustrators ever in the realms of children's literature and illustration - acclaimed, award-winning, and influential to the work of Maurice Sendak, Eric Carle and Shel Silverstein. Special features include a personal letter from the author, quotes and anecdotes about each story, and materials from the 'making of' for some his most celebrated works - storyboards, sketches, and images that inspired him. Ideal for Ungerer's adult fan base as well as his youngest readers, this is a lasting tribute to a master of his craft.
Ages 5-8
Specifications:
Format: Hardback
Size: 307 × 228 mm (12 1/8 × 9 in)
Pages: 320 pp
Illustrations: 300 illustrations
ISBN: 9781838663698
Tomi Ungerer (1931-2019) was a winner of the Hans Christian Andersen Award, his work is exhibited globally, and he has a museum entirely dedicated to his work in Strasbourg. His bestselling book, The Three Robbers, has sold over 2.5 million copies worldwide. Ungerer was named Europe's first Ambassador for Childhood and Education in 2003.
As featured in The Wall Street Journal, The Times, Metropolitan (Eurostar) Magazine, The New York Times Book Review, AIGA Eye on Design blog, The Children's Book Review, The Daily Beast, Seven Impossible Things Before Breakfast and as seen on KidLit TV
'Repeated visits will be in order….a lavish collection …..both thoughtful and playful.' - Wall Street Journal

'Tomi Ungerer, the contemporary and friend of Maurice Sendak and Shel Silverstein, is a gentle genius and this collection of eight of the French writer and illustrator's stories, plus a biography at the back, is a beautiful collection fit to take on through a life... There is not a dud in the pack - read them all... The wonderful Moon Man imagines with eerie perfection what happens when the main the Moon comes down to Earth. Otto, the autobiography of a bear, is exquisitely told... The more simplistic but no less wonderful Fog Island teaches us to question myths and confirms suspicions that children are often braver than adults. Flix, about a pair of cats who give birth to a dog, is emotional and pertinent. Each party finds equilibrium despite their difference in this non-cloying parabale. It's the right kind of story to discover this week. Ungerer's careful words and masterly illustrations are unmatched. I hope this stunning collection makes him even better known here.' - The Times, Saturday Review
'This beautifully formatted collection of eight of Tomi Ungerer's picture books presented in a slipcase is indeed a treasure.' - Carolyn Angus, Literacy Daily
'Ungerer has always worked to campaign against war and injustice, and his fantastical books deal with such themes, often in topsy-turvy ways... This is a beautifully produced volume, with illustrations throughout, witty and lively, as if Ungerer's characters might at any moment walk of the page... Ungerer's books are characterized by a deep sense of tolerance, with a keen naughtiness that undercuts any potential po-facedness... The question of whether we can know good without knowing evil is always prevalent: and this is a delightful place for a child to discover shich things in a way that is both wise and humane.' - Philip Womack, TLS (Times Literary Supplement)
'After it arrived in my mailbox, I may have walked around my living room hugging the book I'm featuring in today's post. I did. I hugged it hard. But it's that good... All of the stories in this tall collection... Are gloriously reproduced here. But there's more that makes this a must-have for Ungerer fans: an introductory note from Ungerer himself, as well as a "Behind the Scenes" section that closes the book, in which Phaidon's Maya Gartner (Tomi's editor) chats with him about each of these books... This is a beautifully designed book (the endpapers even feature sketches) that meets the needs of both die-hard Ungerer fans, as well as those who are coming to his work for the first time... There's no one quite like Ungerer, is there?' - Seven Impossible Things Before Breakfast
'Magnificient... Show[s] the wide range of his work... Four of the books are not currently available as separate volumes which contributes to its irresistibility, as the do the interviews with Tomi Ungerer' - CLPE.org.uk (Center for Literacy in Primary Education)
'[Ungerer's] books promote tolerance and diversity, if in a deliciously subversive way... Of course, children don't need to know any of [Ungerer's background] to enjoy these beautiful books but such personal insights make the collection even more collectable.' - West Weekend (The West Australian)
'[A] momentous compilation.' - DesignBoom.Com
'This gloriously hefty tome is a complete and utter treasure-y!... Not only does this compendium feature Ungerer's greatest works within one beautifully produced book, but it also features additional anecdotes and exclusive never-before-seen content from unpublished works. There's also an exclusive interview with the man himself and a personal letter from Tomi, making this an incredible keepsake. These most personal touches provide a truly insightful, behind-the-scenes look at the master at work and as a reader you feel profoundly privileged to be treated to such snippets.' - PictureBooksBlogger
'This compendium of illustrated tales by this master of children's literature is just beautiful.' - The Little Book Collector
'[Ungerer's] illustrations move from strength to strength, with brilliant variety and inventiveness, balancing looseness and control... Ungerer's books are both good and great. This volume makes a worthy, and timely, addition to your kid's bookshelf.' - Eye on Design AIGA blog
'Glorious.' - GransNet.com
'Glorious repackaging... Includes beautiful quotes from Tomi as well... and beautiful backmatter... A really great book to read together as a family to show Tomi Ungerer to a new generation of young readers.' - KidLit TV's Holiday Special
'Tomi Ungerer fills his stories with the usual ogres, orphans, and robbers of fairy tales, but his humanity always breaks through... No amount of renaissance or belated renown seems like appropriate recompense for a man like Ungerer.' - The Daily Beast
'Phaidon has outdone itself with this lovingly designed, slip-cased single volume... A treasury indeed.' - Shelf Awareness
'A truly lovely creation... It's nice to see [Tomi Ungerer] having his Renaissance.' - SLJ/Fuse 8 blog (Betsy Bird)
'A bold, graphic slipcase protects this delicious bubble-gum-pink-covered collection... The layout is simple but ingenious and gives nearly all the space to the delightful, exuberant illustrations... The stories themselves are always surprising and funny... The kind of great books that continue to influence and inspire children to think hard - and, we hope, to grow up into respectful, peaceful people.' - NYT Book Review
'Tomi Ungerer [...] is one of the greats among authors and illustrators. (Check out his delightful Christmas at the Mellops) Now Phaidon has produced a handsome edition of best known stories... The stories are wonderfully simple, but it's the captivating pictures which carry it off.' - Spectator
'A wonderful gift... The perfect present for fans and collectors of his work as well as children aged from five to eight.' - Surrey Advertiser
'Tomi Ungerer's wicked sense of humor and cutting wit is exactly what we wish we'd been given to read when we were younger.' - Eye on Design, AIGA blog
'[T]his beautiful slipcase volume will be cherished for generations to come.' - Reading Eagle Online
'Tomi Ungerer's timeless picture books come together in one beautifully constructed boxset, making it a perfect gift for a newborn or young child to keep forever... If you haven't yet had the opportunity to read Tomi's work, please treat yourself. This gorgeous creation is wonderful for children's book collectors.' - Kids' Book
'What a wonderful keepsake it would make for the whole family! Both [Ungerer's] art work and prose give you pause for thought and may well influence further generations to create - what a legacy!' - The Book Chook