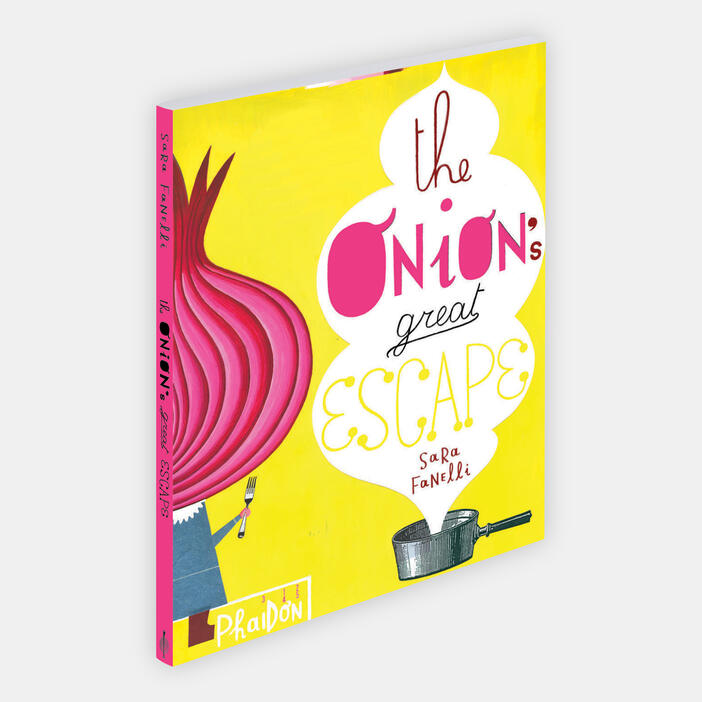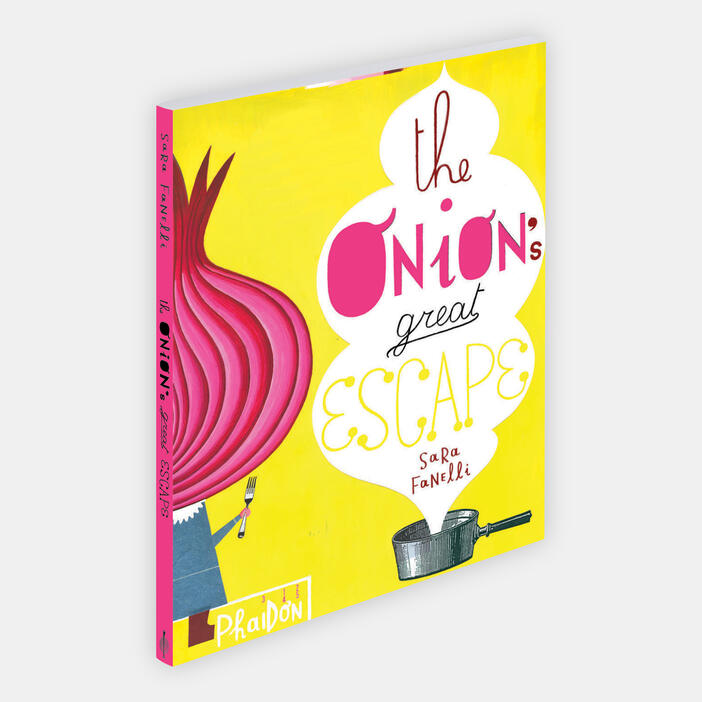 The Onion's Great Escape
Price AUD$29.95 Price CAD$29.95 Price £14.95 Price T24.95 Price USD$24.95
Sara Fanelli's activity book, an exciting first for Phaidon Press, asks young readers to help the onion break free by answering thought-provoking questions and completing the activities within, finally pressing a three-dimensional character right out of the pages.
Ages 5-10
Specifications:
Format: Paperback
Size: 290 × 212 mm (11 3/8 × 8 3/8 in)
Pages: 68 pp
Illustrations: 35 illustrations
ISBN: 9780714857039
Sara Fanelli was born in Florence. She came to London to study art, and has been working there as a designer and illustrator since graduating from the Royal College of Art in 1995. She divides her time between self-generated projects and commercial illustration commissions from a wide range of international clients, including the New Yorker, Penguin Books, Faber & Faber, Tate Modern, The Victoria & Albert Museum, Ron Arad, Issey Miyake, the New York Times and the Royal Mail. She has written and illustrated a number of children's books, and her work has been exhibited in venues around the world. She has twice been the overall winner of the Victoria & Albert Museum's illustration award and been awarded two D&AD pencils.
"Sara Fanelli's The Onion's Great Escape is a book which discusses 'us': who we are inside, how we think and what makes us tick. Sara gets us to consider some interesting questions, for example, 'would you be different if you had a different name?' and 'can your memory become full?' and with each turn of the page she gives us another press-out image to slot together and assemble. What gradually appears is a three dimensional paper onion, the onion of course being a metaphor for the 'self'. Every question in the book represents a new layer and the layers build up to make an onion figure which represents 'you'. Here the artist uses colour, collage and letterforms to create something deeply personal."—Lauren Child, BookTrust
"The Onion's Great Escape is no ordinary children's story. Tear along perforated lines and each beautifully-drawn page peels away; by the last page, the book - by Italian illustrator Sara Fanelli - folds into an onion. More alluring in real life than it sounds, and no smell."—The Independent Saturday Magazine
"A new conceptual activity book by artist Sara Fanelli, from Phaidon Press, is an absolute surprise. Not only because it's a marvelous work of quirky design, offbeat collage, and whimsical paper engineering, but also because of the unexpected philosophical questions and imagination stretching exercises it asks kids to engage in."—apartmenttherapy.com
"A truly unique idea from Sara Fanelli: an activity book like no other. There are thought-provoking questions to answer and the reader needs to think, then write, draw or doodle their ideas. At the end, by pressing out pieces of the book, they will have a beautiful paper onion."—The Bookseller
"Possibly the most remarkable children's book I've ever seen, a combination of philosophy and origami (yes, really) that urges young readers to 'think about what you know, not just what you've been taught'... Astonishing."—ABC magazine
"Genius."—The Sunday Telegraph
"The book is wonderful for those reluctant readers who need to get their hands into their work. Clear illustrations show how to pull the onion from the book and turn it into a toy. When the "engineer" is done with the book, he or she will end up with a colorful, non-smelling (!) onion friend."—San Francisco Book Review
"A cross between illustration, philosophy, and paper engineering... The Onion's Great Escape. challenges the limitations of reading as an interactive experience."—Cool Hunting