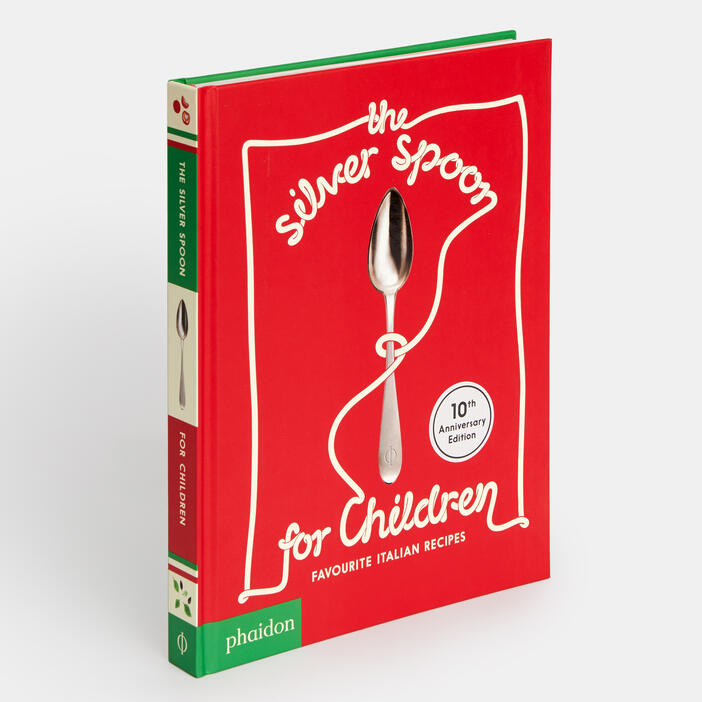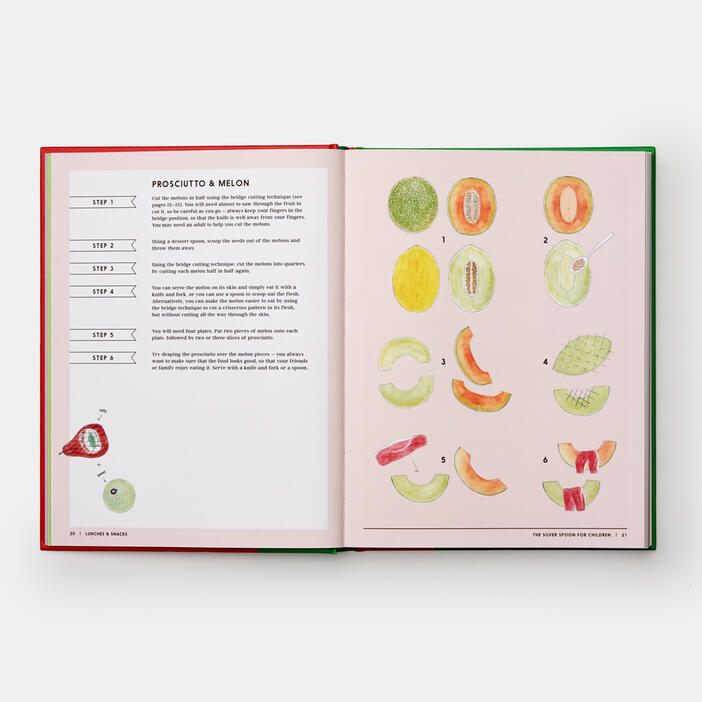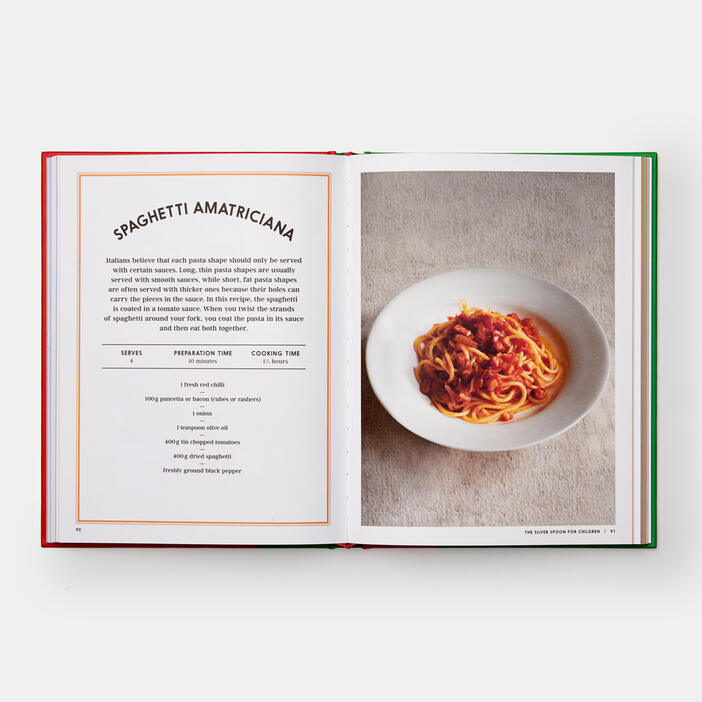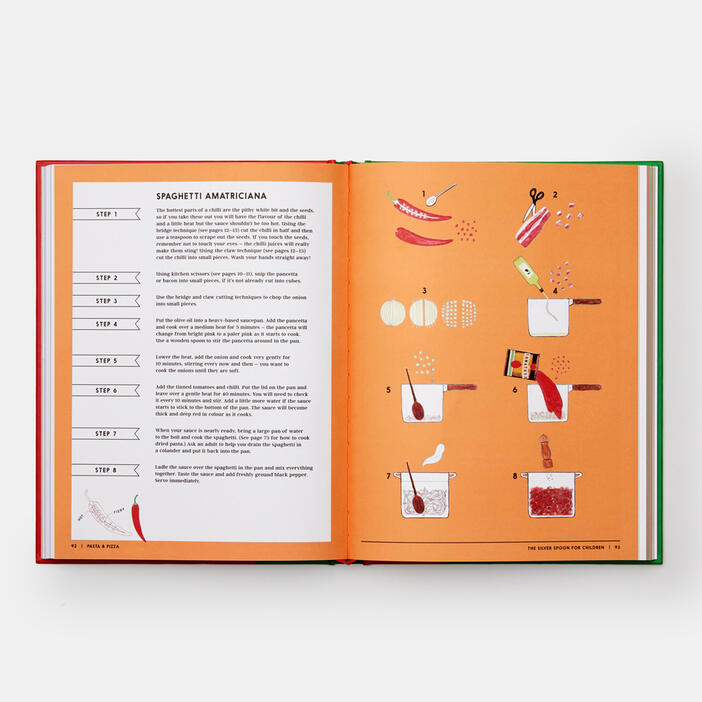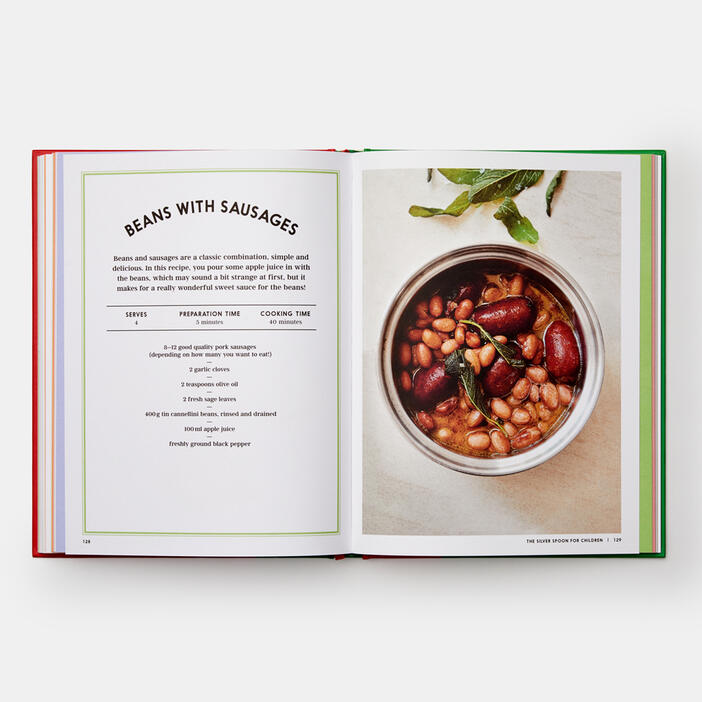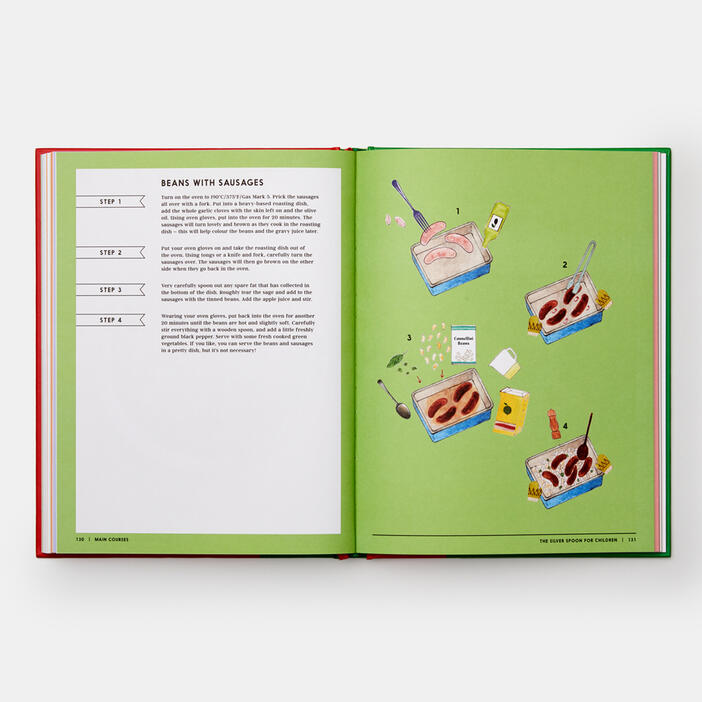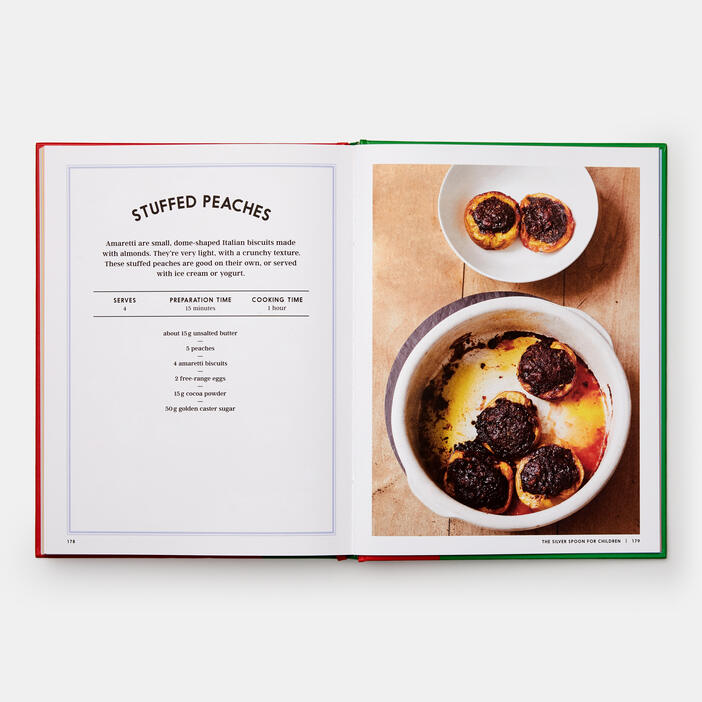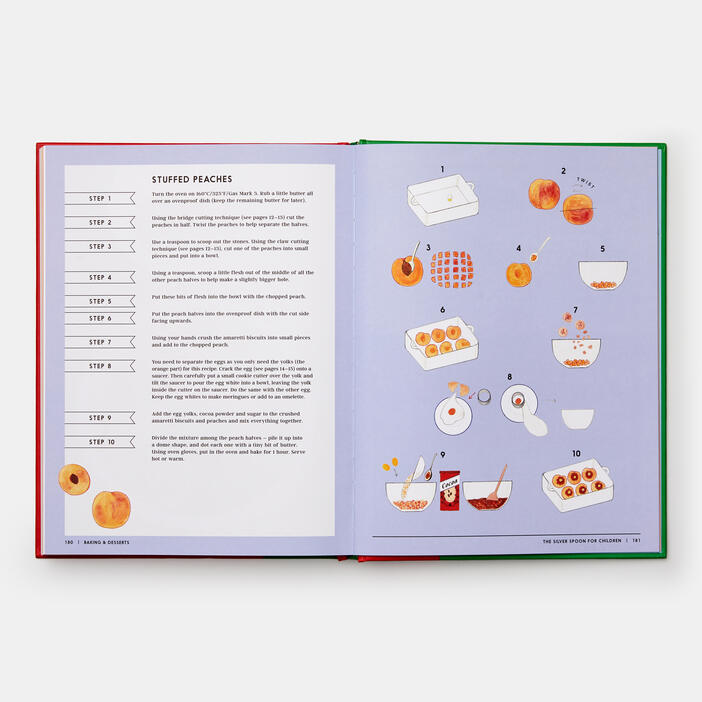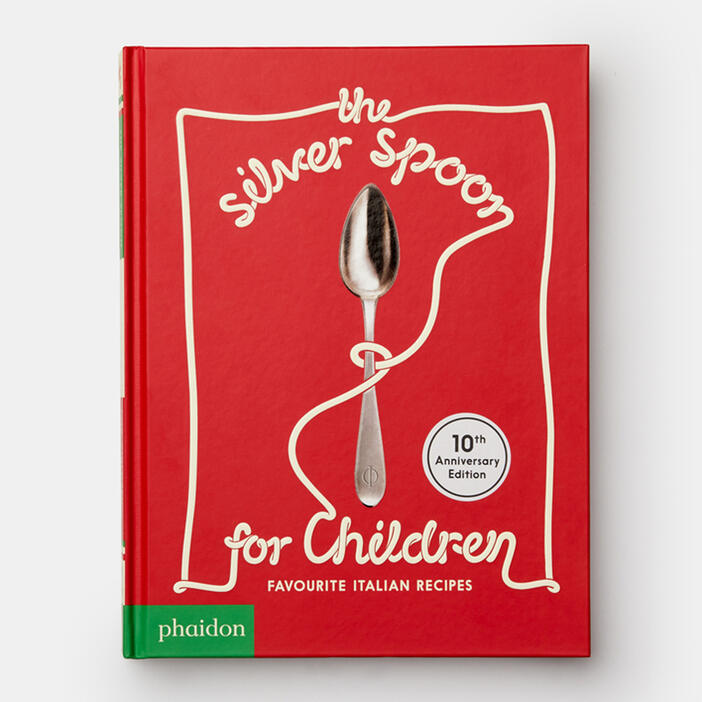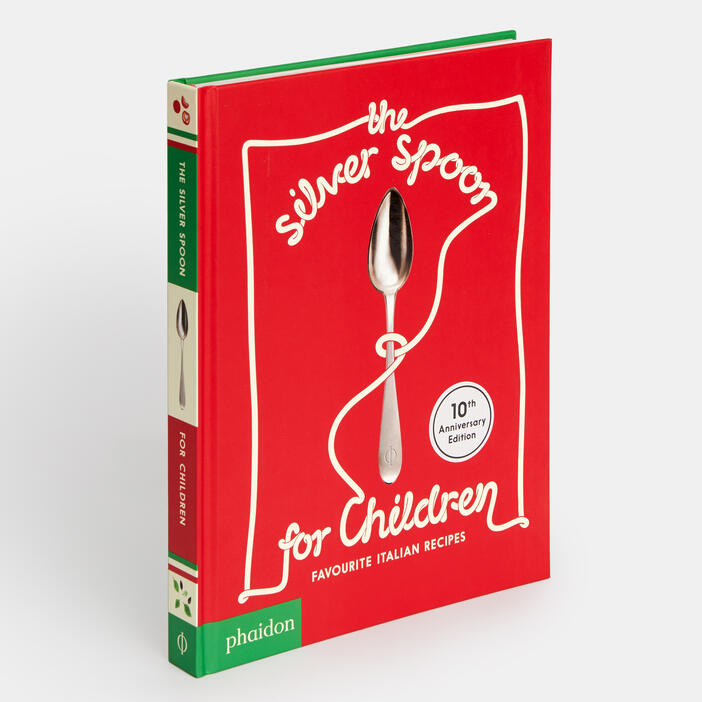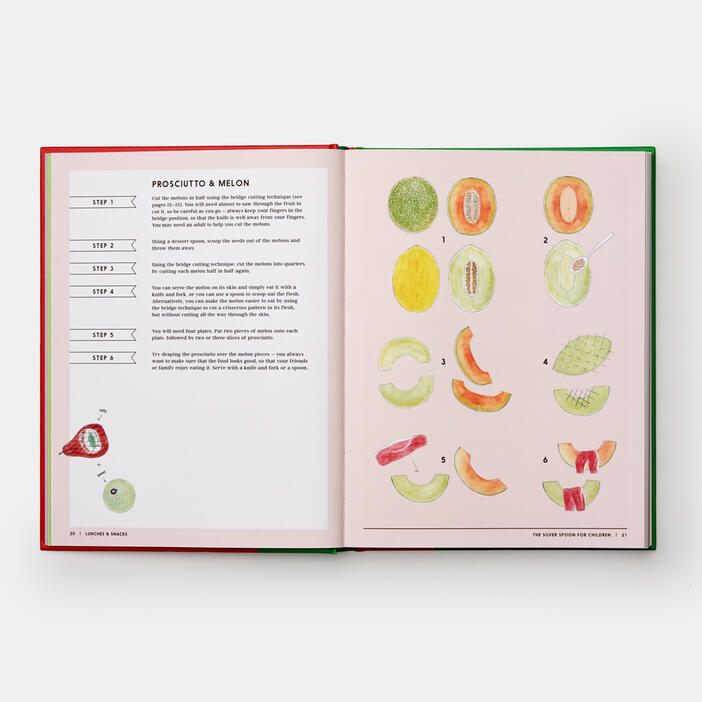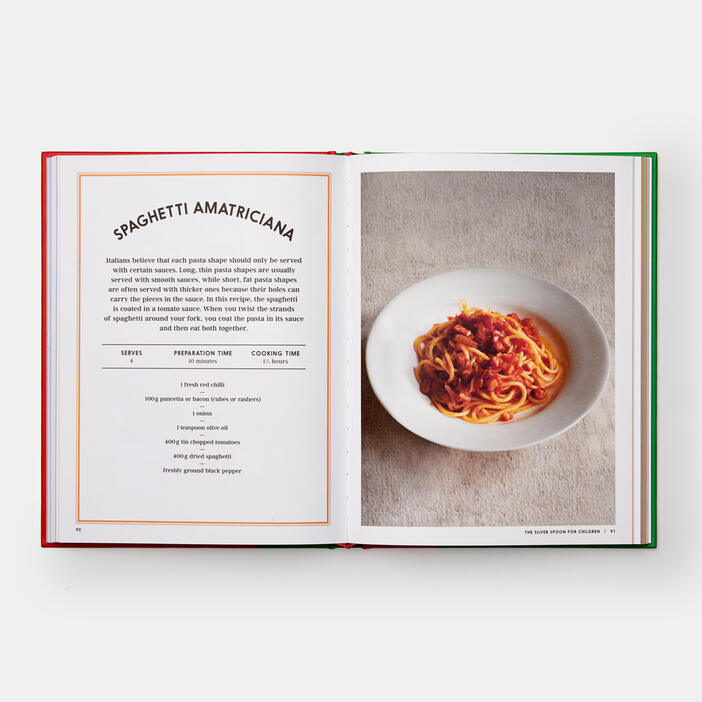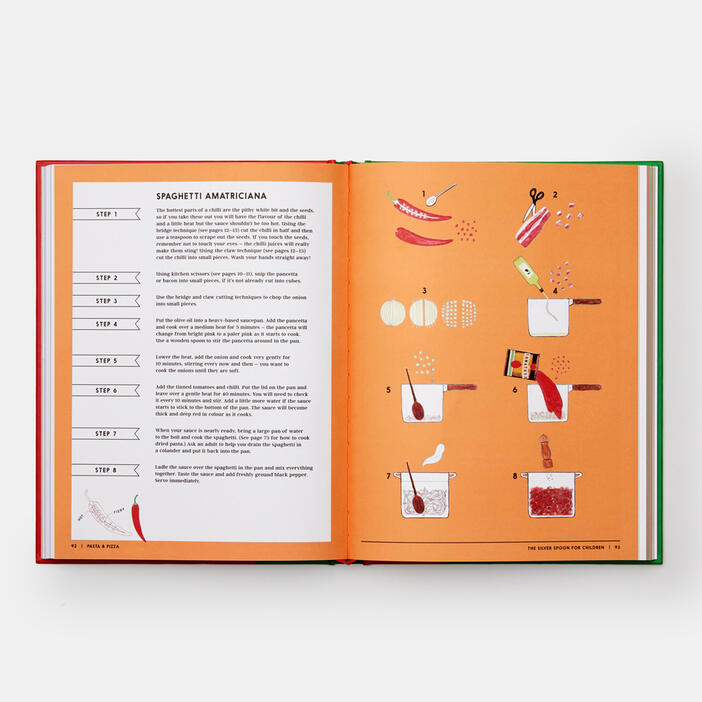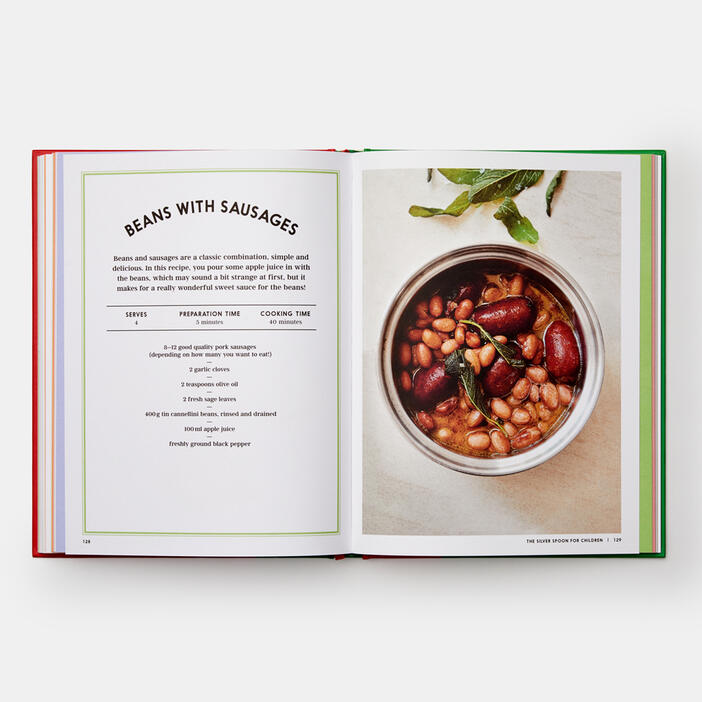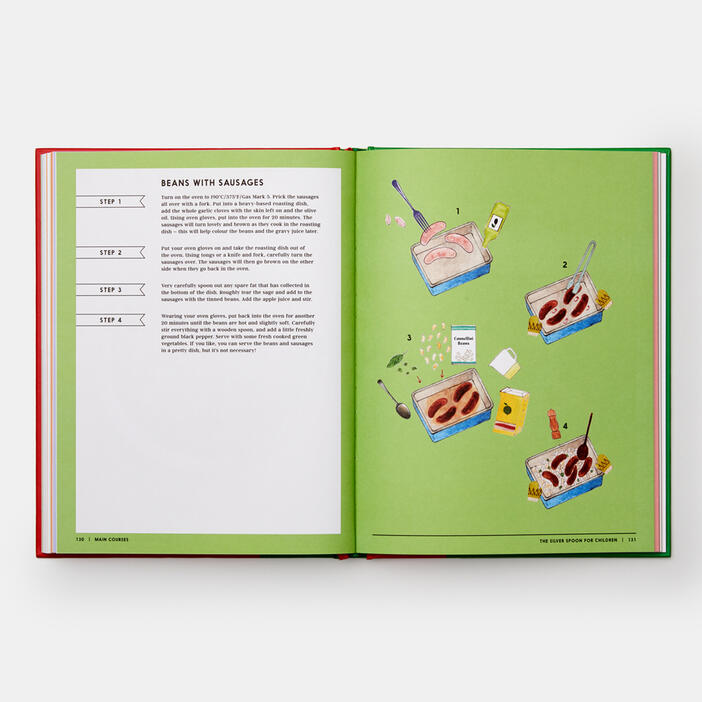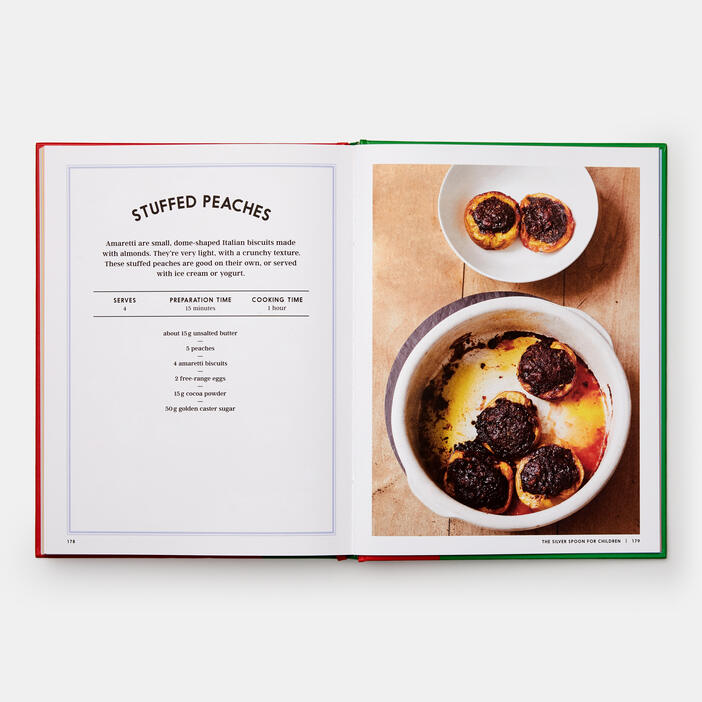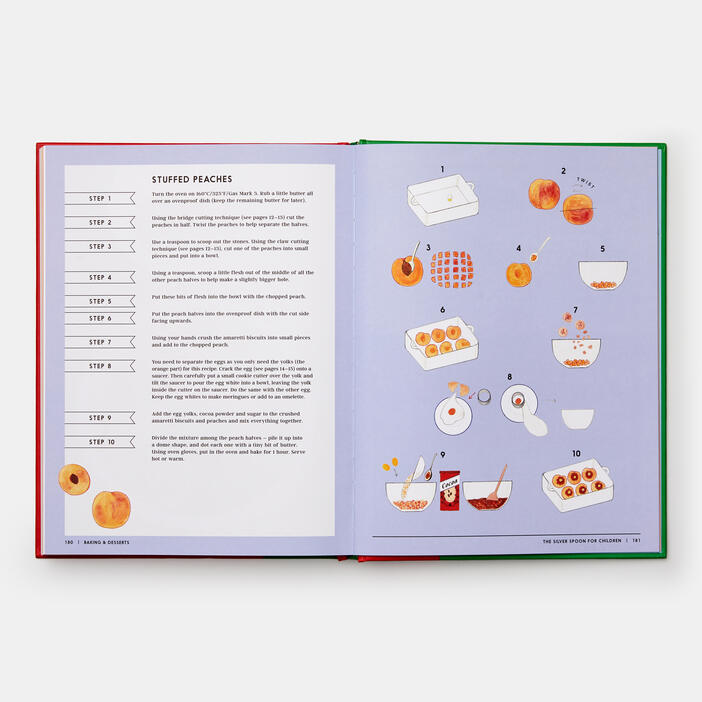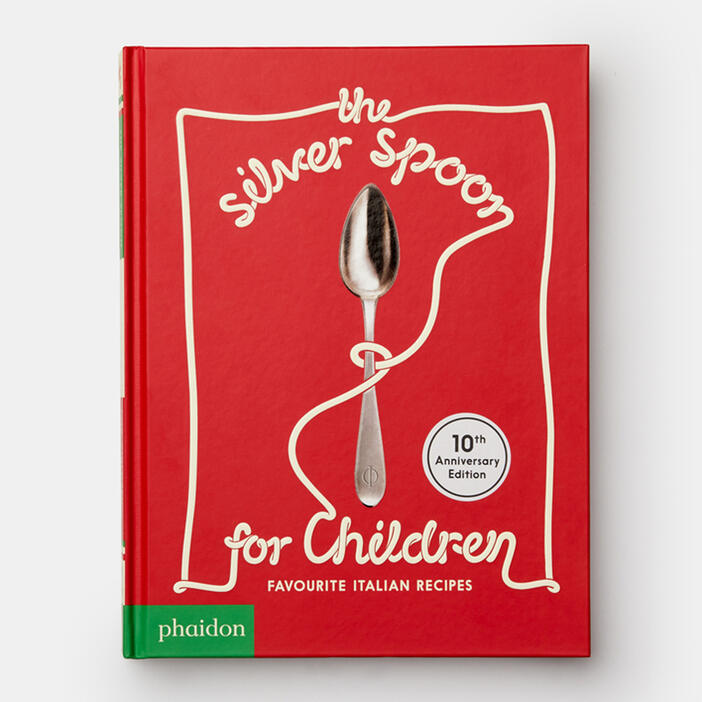 The Silver Spoon for Children
Price AUD$35.00 Price £17.95 Price €19.95
On the 10th anniversary of its first publication, a new edition of this bestselling collection of quick, wholesome, easy-to-make Italian dishes for kids to prepare
Following the global success of the first edition of The Silver Spoon for Children (adapted especially for children from the most influential Italian cookbook of the last 50 years), and to mark the 10-year anniversary of its publication, this newly designed edition presents a fresh, easy-to use layout.
Kids will love to cook and eat the authentic regional Italian dishes - chosen by a nutritional specialist for their simple instructions, achievability, and balanced nutrition. With its charming specially commissioned illustrations, a lively layout, and bright and tempting photographs of the finished dishes, this book is sure to please budding cooks in kitchens around the world.
Ages 7-10
Specifications:
Format: Hardback
Size: 270 × 205 mm (10 5/8 × 8 1/8 in)
Pages: 192 pp
Illustrations: 500 illustrations
ISBN: 9781838660130
Amanda Grant is a specialist in children's nutrition and cookery.
Harriet Russell's illustrations have appeared in several periodicals and projects, including Jamie Oliver's School Dinners scheme. She has designed covers for numerous novels, and has written and illustrated a series of her own books. She lives and works in London.
'I got my three-and-a-half year old to do the [risotto] recipe with me and she loved the layout, loved seeing all the pictures and all the things in there were right up her street.' - Georgina Hayden on Channel 4, Sunday Brunch
'A beautiful book to have on your kitchen shelf.' - The Independent
'The recipes are specially selected for children's abilities and explained in clear step-by-step instructions. The best aspect of this book is this illustration: they are funny and eye-catching but also effective at conveying instruction. Altogether a lovely book.' - Mother.ly
'Features appealing, instructive illustrations that aim to entice the next generation of home cooks.' - Publishers Weekly
'For any child interested in learning to cook or expanding their repertoire, The Silver Spoon for Children: Favorite Italian Recipes is a must. Adults will love it too for its ideas on broadening their child's menu.' - Celebrate Picture Books
'If your kids love Italian food, then this cookbook should have them more than excited to learn how to make traditional recipes like rigatoni and meatballs or minestrone soup. The Silver Spoon for Children has a classic margherita pizza, too, which is sure to become a weekend staple in your household.' - MyDomaine
'There is no better way to start cooking Italian food with your little one than with this book right here. Pizza Margherita, rigatoni with meatballs, focaccia bread-you name it. This book's got it.' - Delish.com
'The Silver Spoon cookbook is a cult classic and The Silver Spoon for Children cookbook has also become a hit. Full of easy, healthy Italian meals that kids will love to cook and eat, it's just been rereleased with updated recipes... A great Sunday afternoon or rainy day activity!' - The Local Moms Network
'A great guide to cooking Italian food with your kids! With simplified recipes, helpful tips and guides, and great formatting it is both pretty and functional as you explore new recipes together.' - Because My Mother Read
'Following the success of The Silver Spoon (the most influential and successful Italian cookbook of the last 50 years) a special edition adapted especially for children presents authentic, quick, wholesome and easy-to-make Italian recipes that kids will love to help cook and eat. Guaranteed to appeal to the fussiest of children, these delicious dishes also make wonderful winter warmers that the entire family will adore. Buon appetito!' - Ni4kids
'A successful children's cookbook is not an easy thing to do but Phaidon has managed in spades. This charming book hits exactly the right note: childlike but not childish and neither intimidating nor patronising... The design is enchanting with colourful step-by-step drawings. A fabulous gift.' ― The Bookseller
'Set to inspire budding cooks of 10 and over... Just the job for bored children on rainy half-term afternoons.' ― The Daily Telegraph
'The adorable bambino of The Silver Spoon... An appealing idea, sweetly done.' ― Mail on Sunday
'My 6 year-old loved it!' ― The New York Times