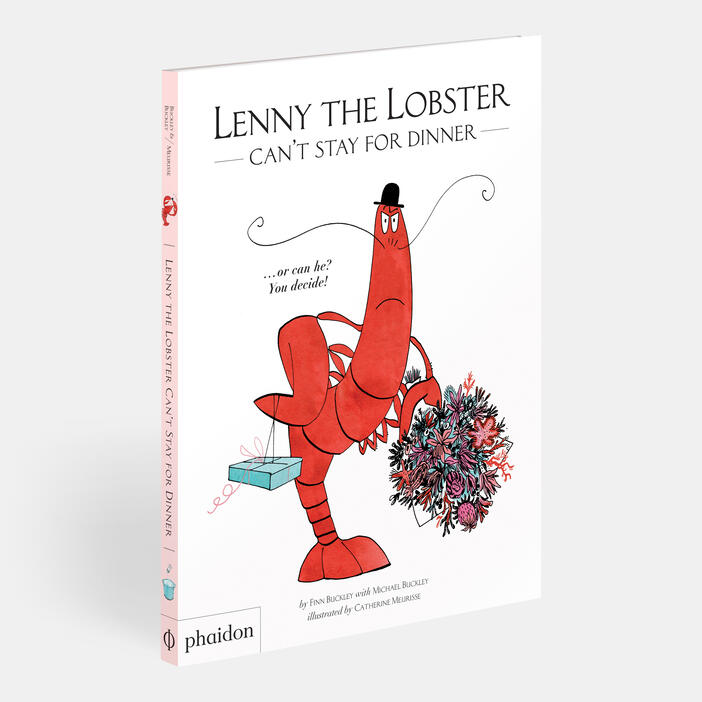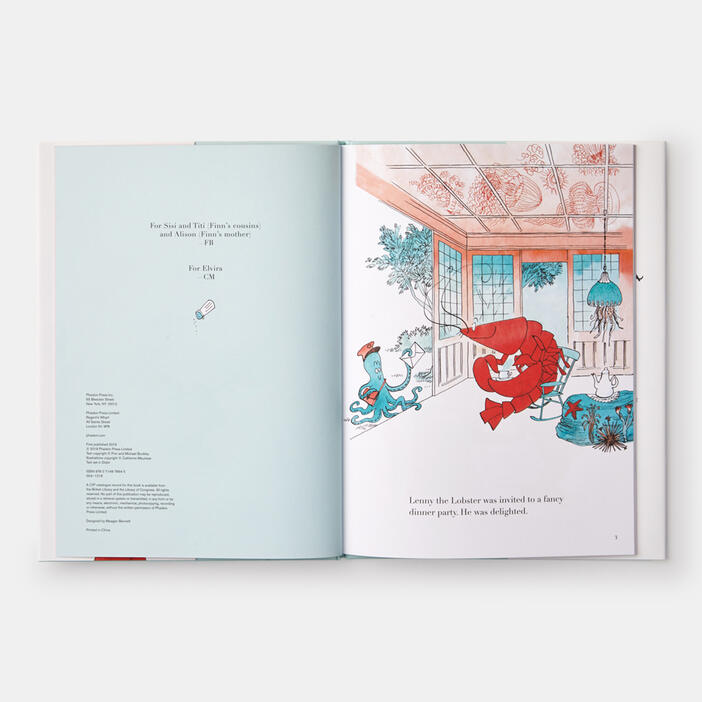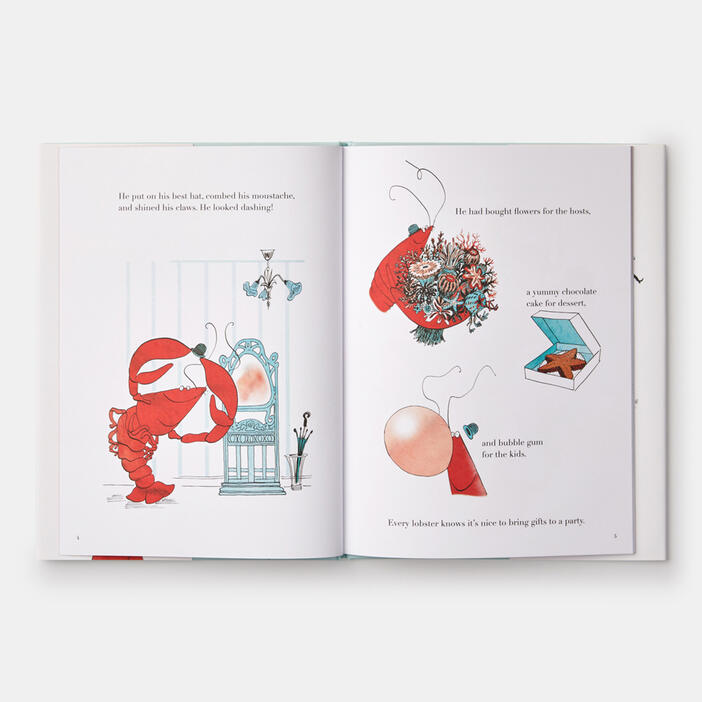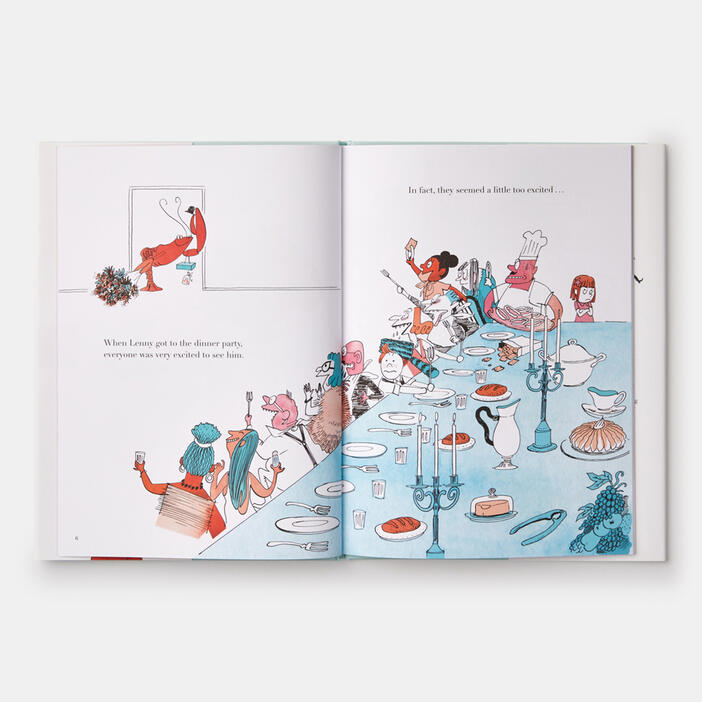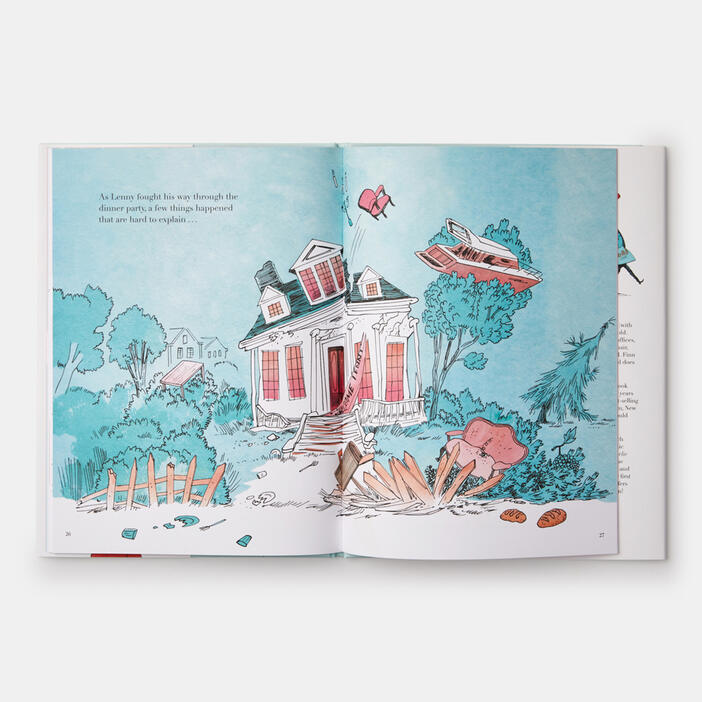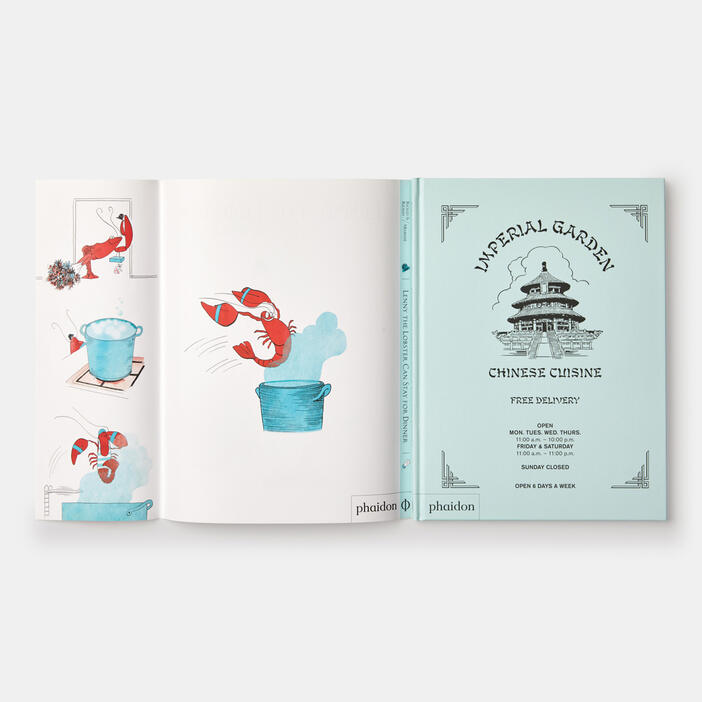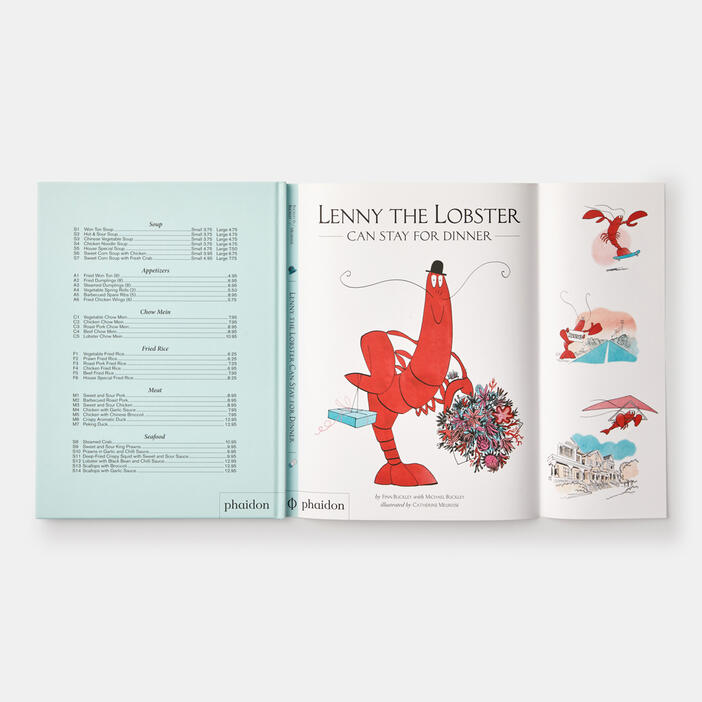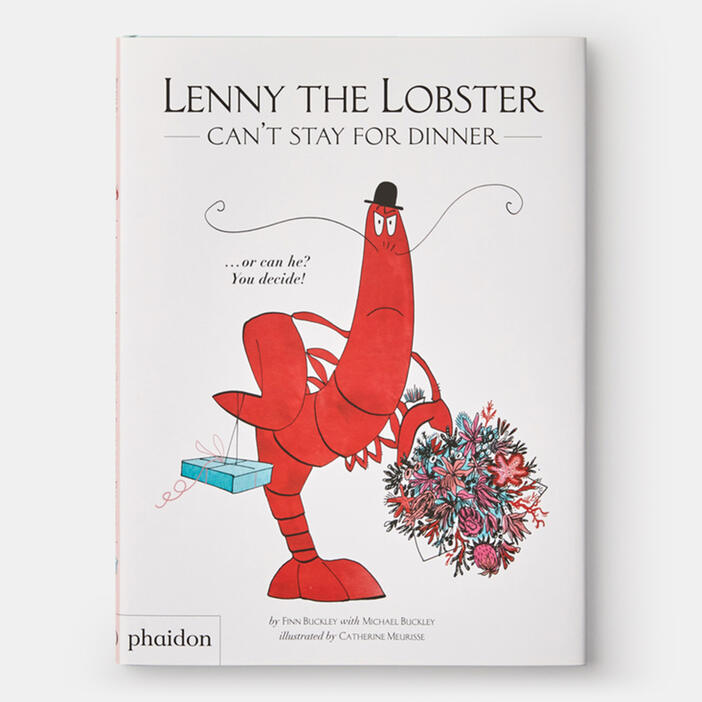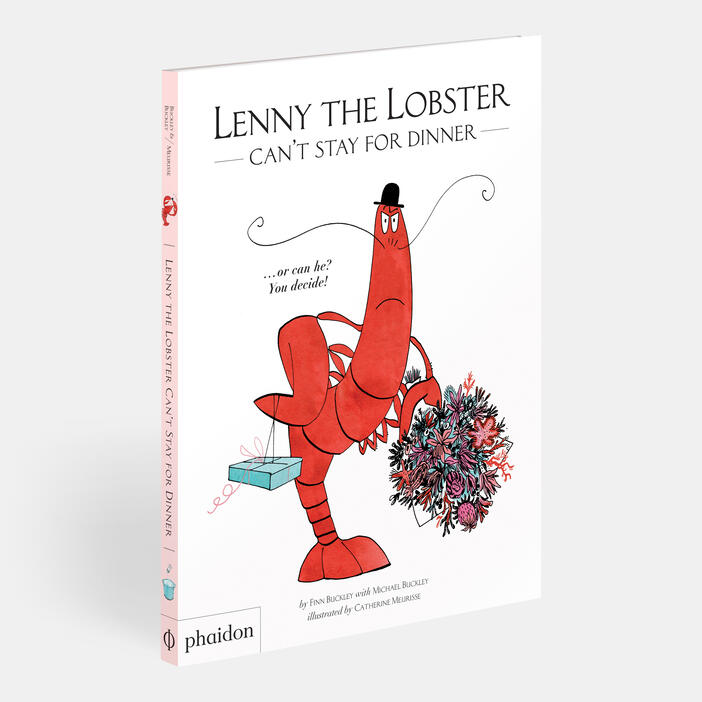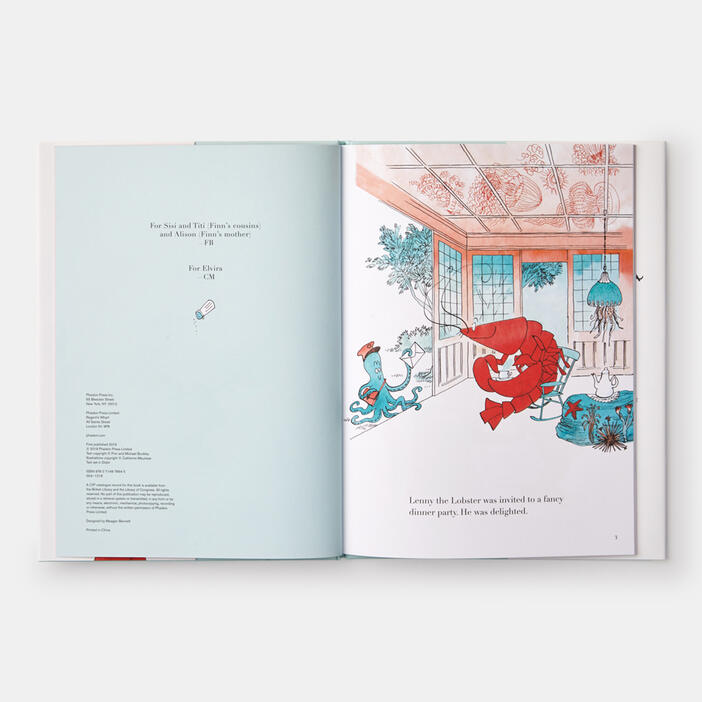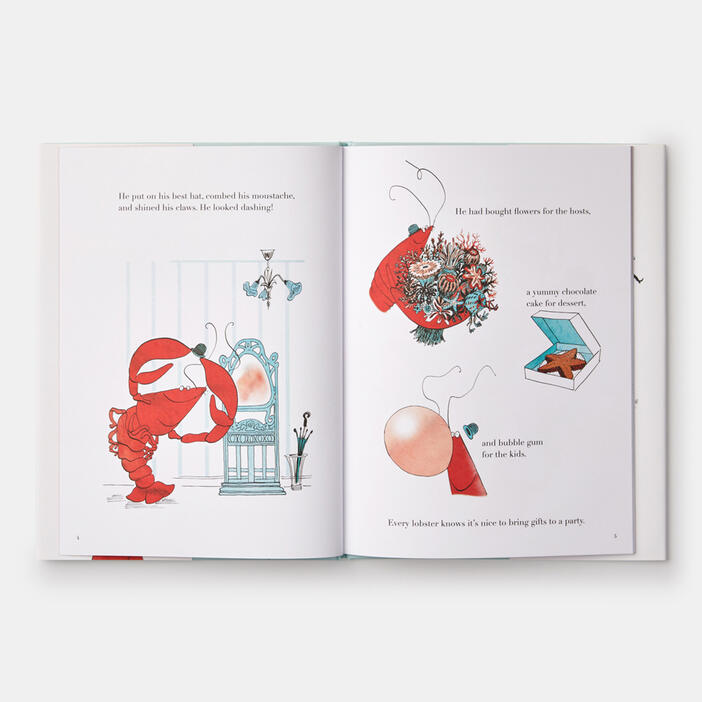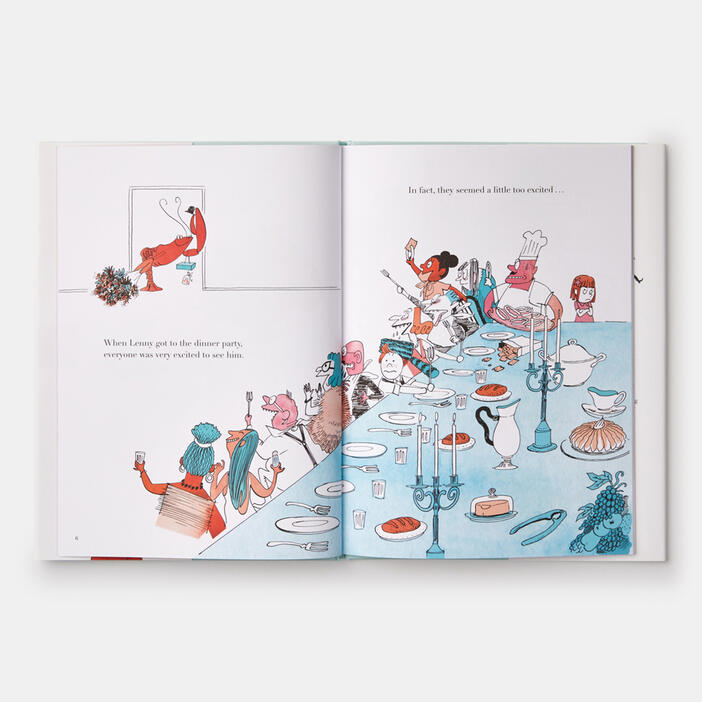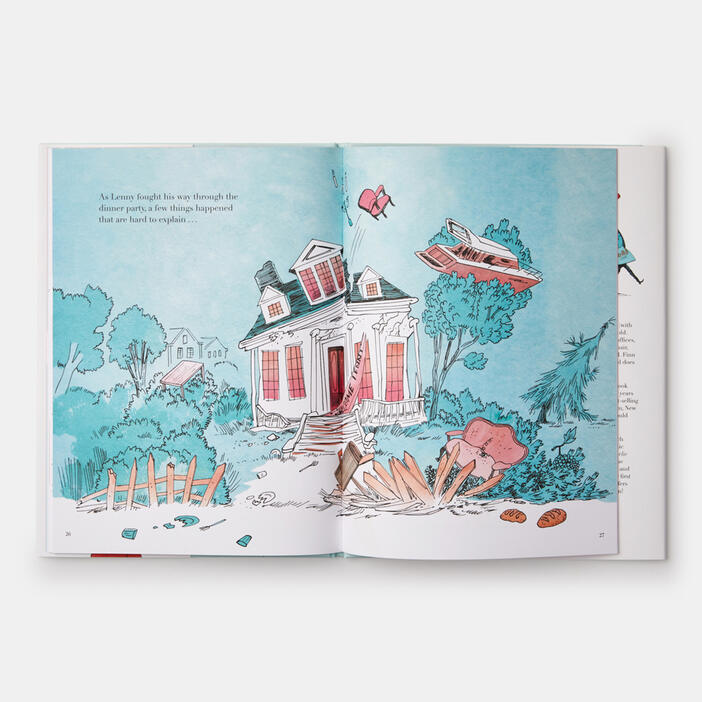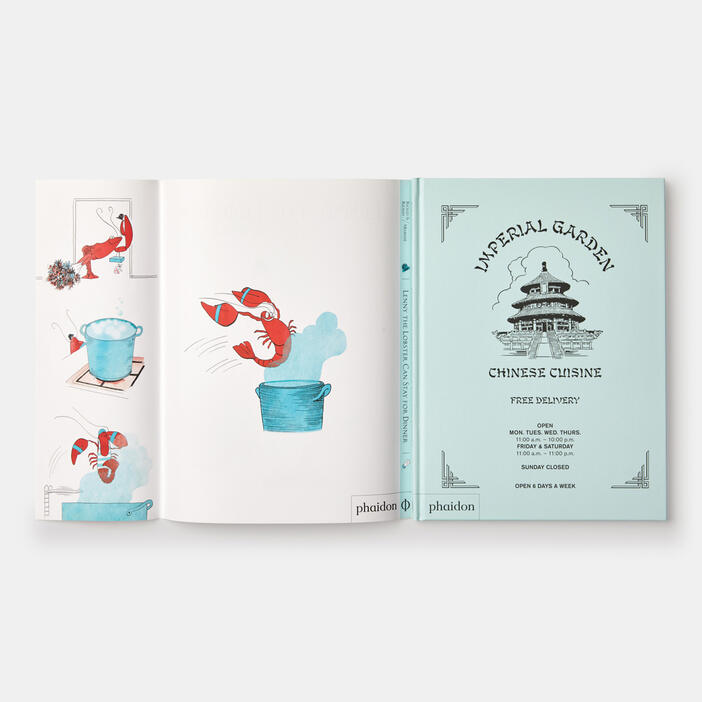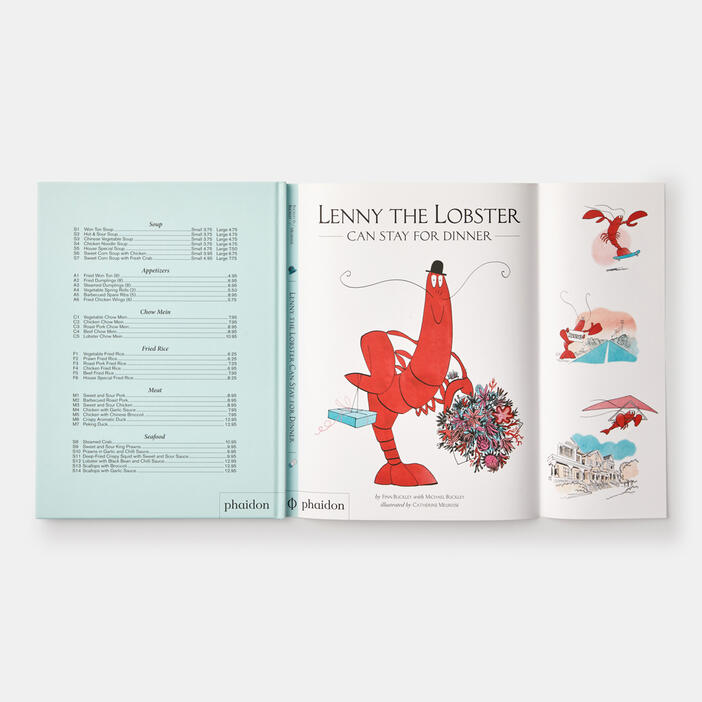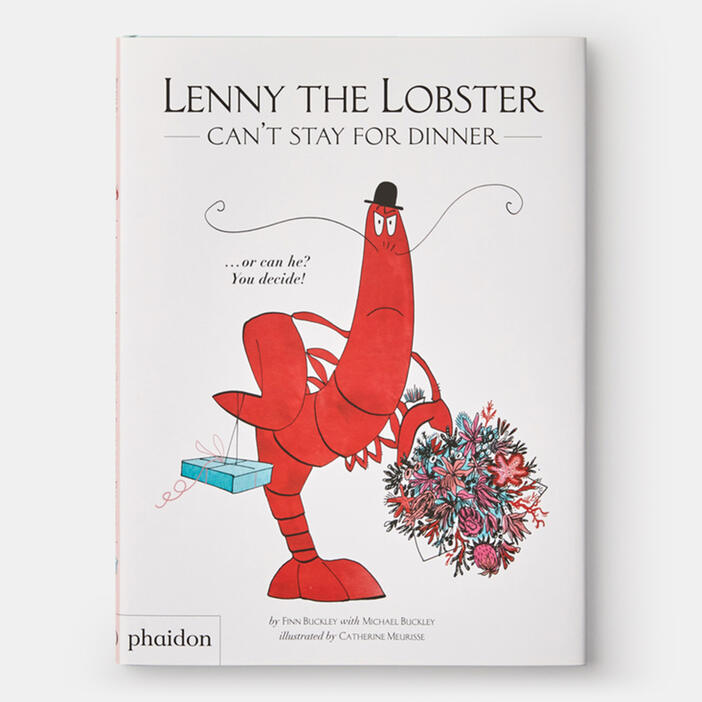 Lenny the Lobster Can't Stay for Dinner: ...or can he? You decide!
Price AUD$24.95 Price CAD$21.95 Price £12.95 Price T16.95 Price USD$16.95
A choose-your-own-ending tale of a distinguished lobster and a fateful dinner party
When invited to a fancy dinner party, Lenny brings thoughtful gifts for the hosts and enthusiasm for whatever's in store. But when he's greeted with a pot of boiling water and lobster bibs, Lenny [and readers] must quickly decide: should he stay or go? This laugh-out-loud text by bestselling author Michael Buckley and his 10-year-old son Finn is stunningly accompanied by illustrations that demonstrate Catherine Meurisse's flare for the dramatic.
Ages 4-7
Specifications:
Format: Hardback
Size: 290 × 214 mm (11 3/8 × 8 3/8 in)
Pages: 32 pp
Illustrations: 32 illustrations
ISBN: 9780714878645
Michael Buckley is the author of the New York Times bestselling series Sisters Grimm and N.E.R.D.S., as well as several other successful children's books.
Finn Buckley is 10 years old, and this book is his first. Father and son live in Brooklyn, New York.
Catherine Meurisse is a Paris-based illustrator, cartoonist, and comic-book artist. A survivor of the Charlie Hebdo attack, she has illustrated over 20 adult and children's books. This is her first book in English.
A Parents Nagazine Best Book of 2019
"Beyond just breaking the fourth wall, this clever account of a lobster at a dinner party directly involves readers in the choice of outcome. The limited palette of lobster reds and ocean blues outlined in scratchy black suits the wry, understated tone, though child readers familiar with the crustacean will note that bright-red Lenny has been cooked from the very beginning. Diverting."—Kirkus Reviews
"The collaboration of Buckley pére et fils will delight omnivore foodie families."—Publishers Weekly
"A clever recipe for a deviously twisted, lobster stew of a tale."—PW Shelftalker
"From the minute I saw this crustacean's crabby little face, it was love."—A Fuse Eight Production
"...A family-style serving of lobster tale."—Brooklyn Paper
"This laugh-out-loud text by bestselling author Michael Buckley and his 10-year-old son Finn is stunningly accompanied by illustrations that demonstrate Catherine Meurisse's flare for the dramatic."—New York City Official City Guide
"Michael Buckley teams with young son Finn for this darkly hilarious account that mixes in elements from the Choose Your Own Adventure novels. Meurisse has a blast with the illustrations, creating a memorable, incredulous lobster hero who finds out the real reason he has been invited for dinner. Run Lenny Run!"—Mr. Brian's Picture Book Pics
"Honestly hilarious."—A Fuse Eight Production (SLJ)
"Delightful. A fun, interactive book for a young child to read aloud with a parent."—Warren-Newport Public Library
"Funny."—Flying Off My Bookshelf
"The Unexpected Ending: Picture Books That Stick the Landing in Weird, Wild Ways: What could be a more surprising ending than a Choose Your Own Adventure one? Allow Lenny to choose wisely or lead him down into the valley of the shadow of death. The ending is entirely up to you."—A Fuse 8 Production/SLJ.com
"Loved the art, loved the writing, and it's really and truly funny to boot. A winner."—A Fuse 8 Production / SLJ.com