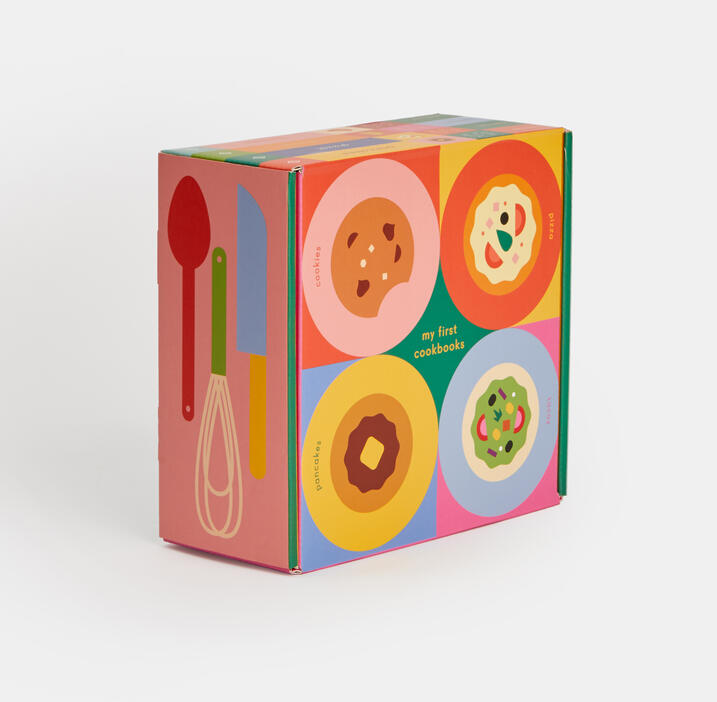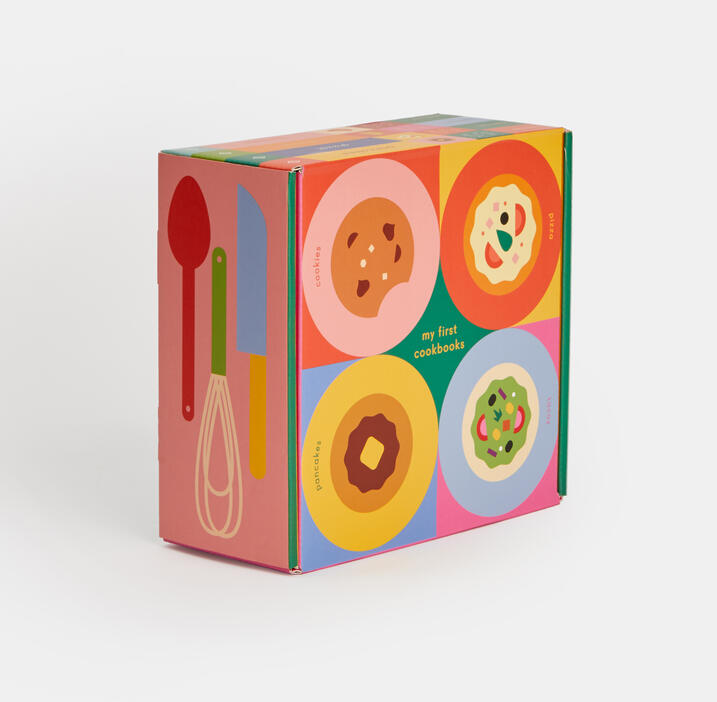 My First Cookbooks: Pancakes, Pizza, Tacos, and Cookies!
Cook pancakes, pizza, tacos, and cookies with these bestselling, beloved, interactive recipe books – all in one fun box!
Sift flour, pour milk, crack eggs, chop vegetables, knead dough, ladle batter, preheat the oven, cut corn off the cob, add toppings, spread sauce, flip pancakes ... all inside these books! Wheels, tabs, textures, and sliders invite children to engage in each step of the cooking process, while removable pop-outs of the finished foods allow them to proudly share their creations. This set comes in a beautifully designed reusable box, perfect for kitchen shelves – the ideal gift for budding chefs!
Specifications:
Format: Box Set
Size: 233 × 222 mm (9 1/8 × 8 3/4 in)
Pages: 64 pp
Illustrations: 64 illustrations
ISBN: 9780714878799
Lotta Nieminen is an illustrator, graphic designer, and art director from Helsinki, Finland, now running her own New York-based studio. In 2014, she was nominated for Forbes magazine's annual 30 Under 30 list. In 2010, she received the Art Directors Club Young Guns award in the Art & Style category. This is her first novelty book for young children.
"These titles are interactive books at their most fun, and each takes the reader though the process of making pizza, tacos, pancakes of cookies... They really are innovative and fun books, designed to get kids excited about cooking without always having to have access to a kitchen and ingredients. Amazing!"—Baking Heaven Magazine
On the Cook in a Book series:
"These books are designed to get parents and little ones engaging with one another through imaginative play. They will be a welcome addition in households..."—Connecticut Parent