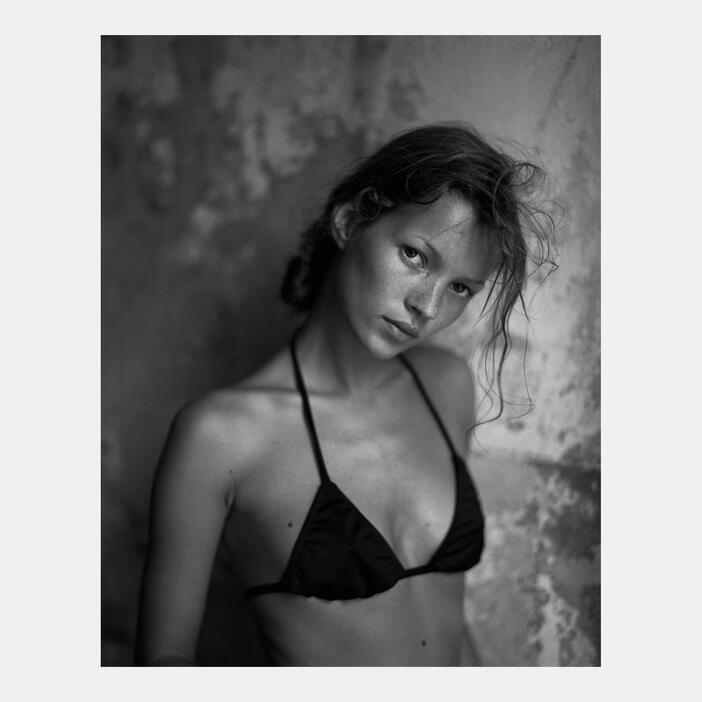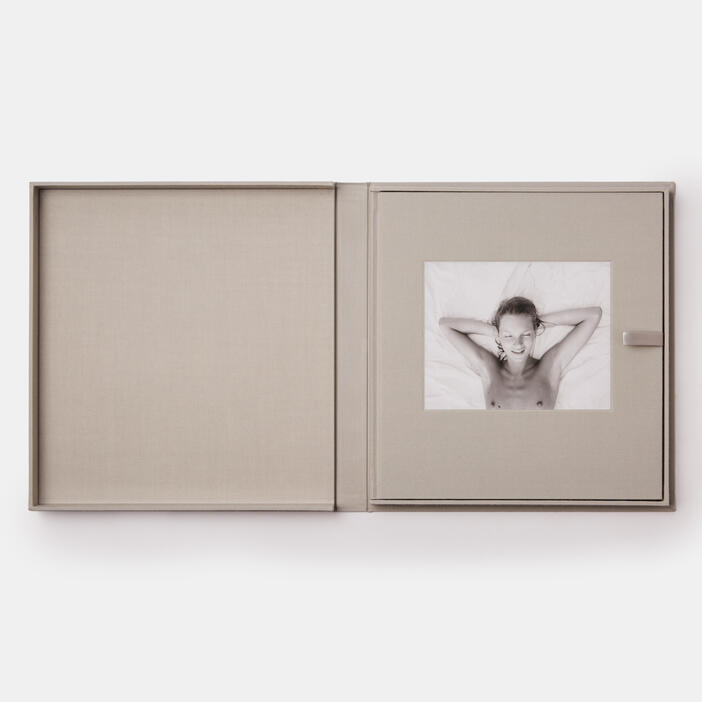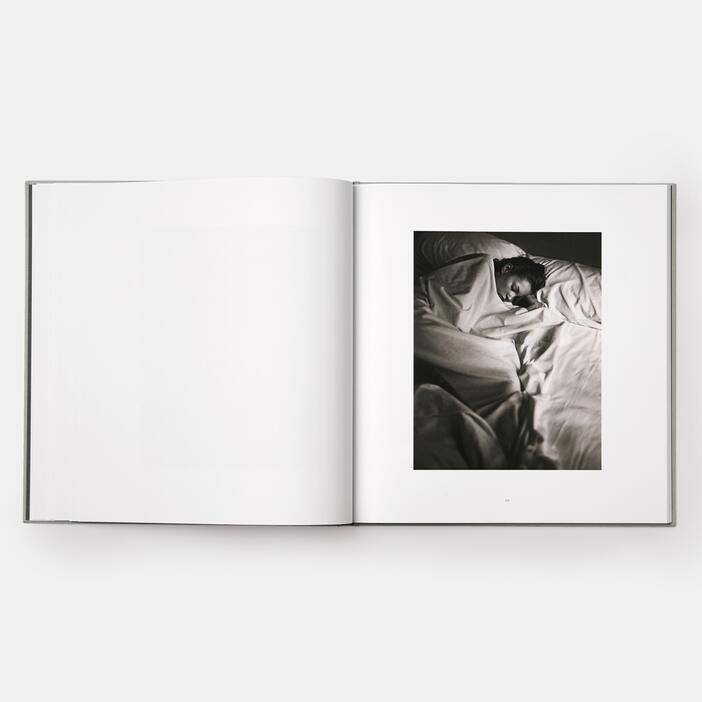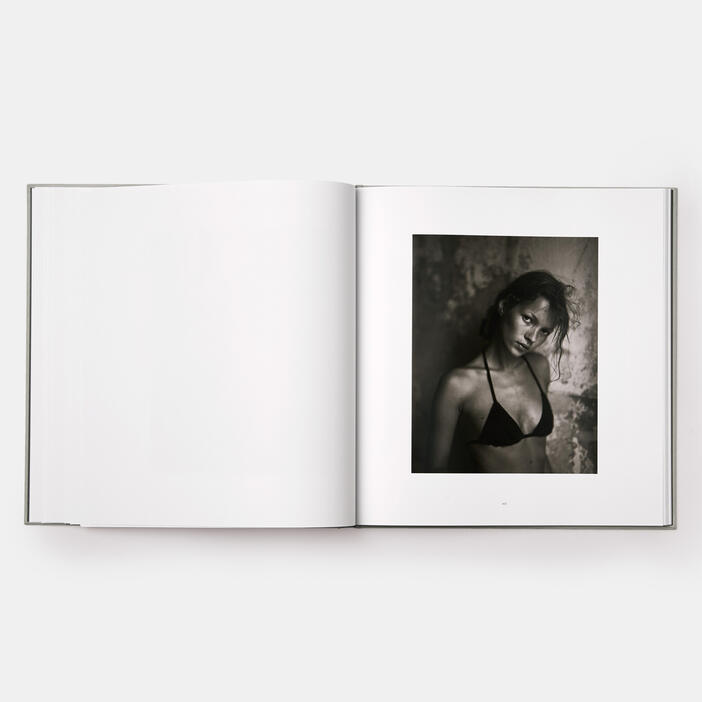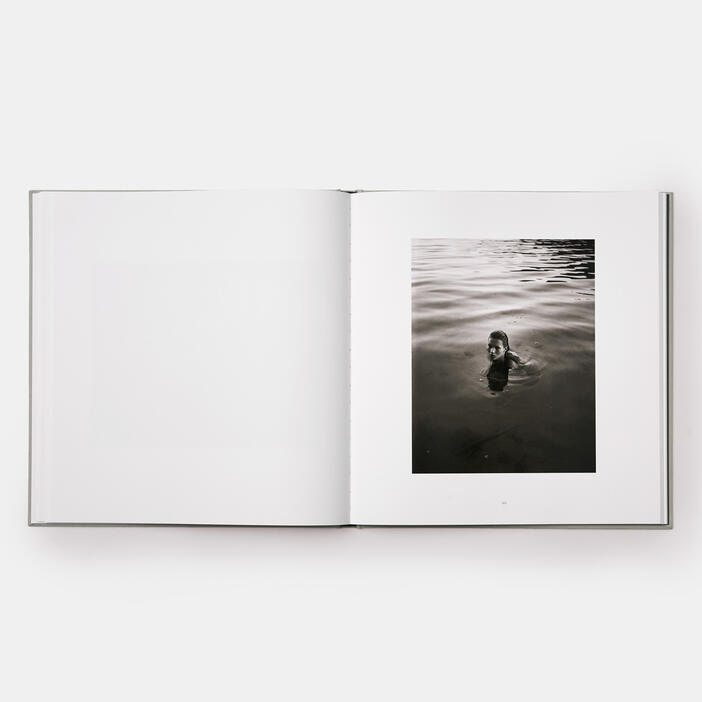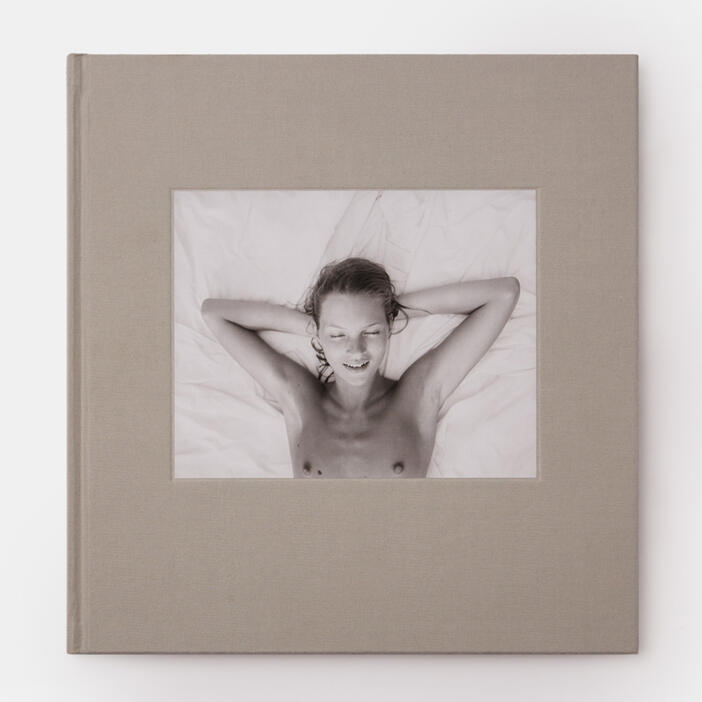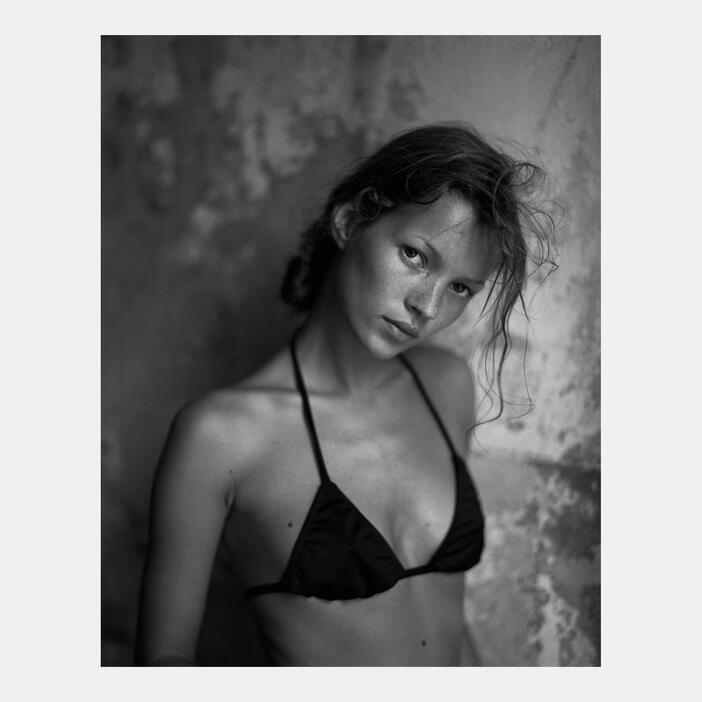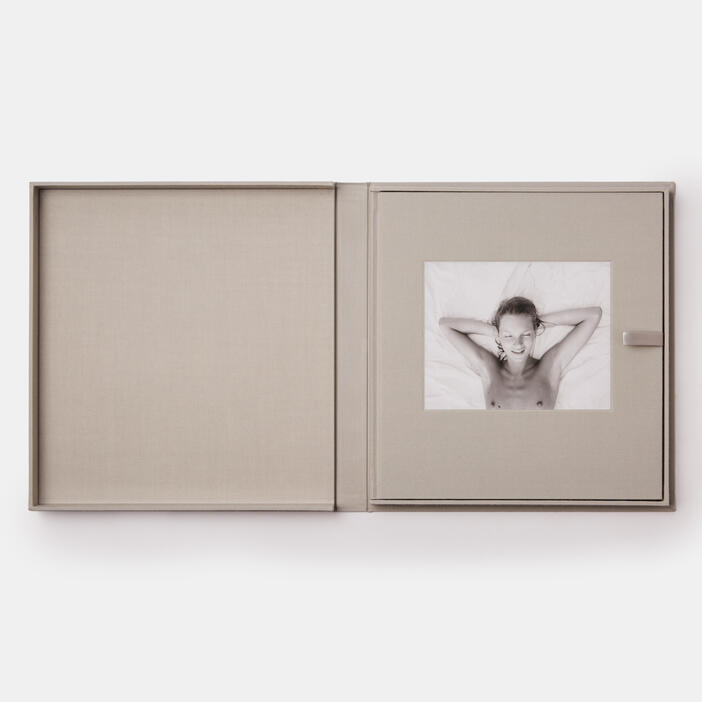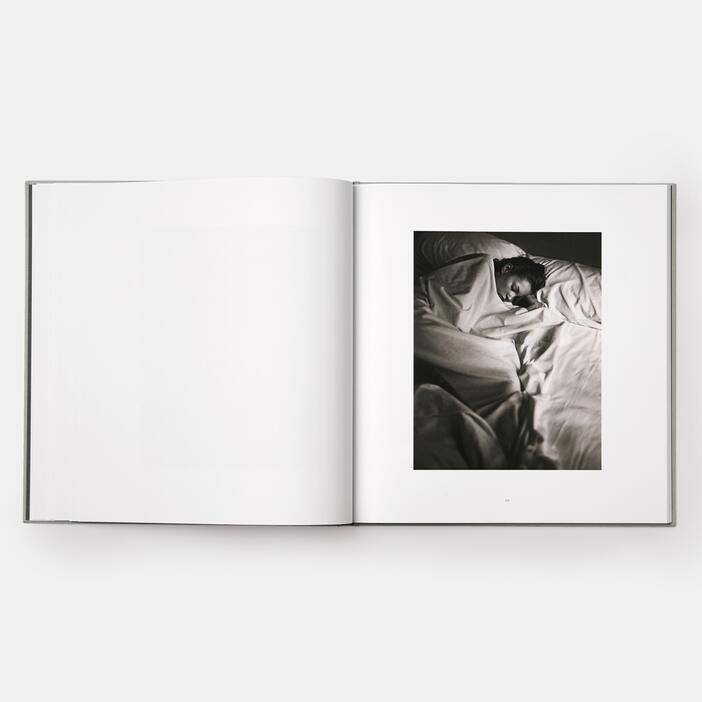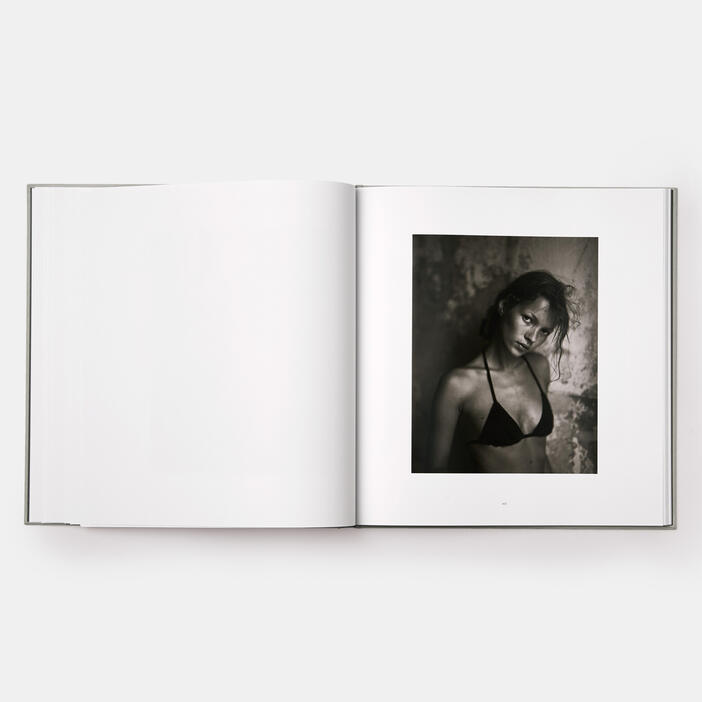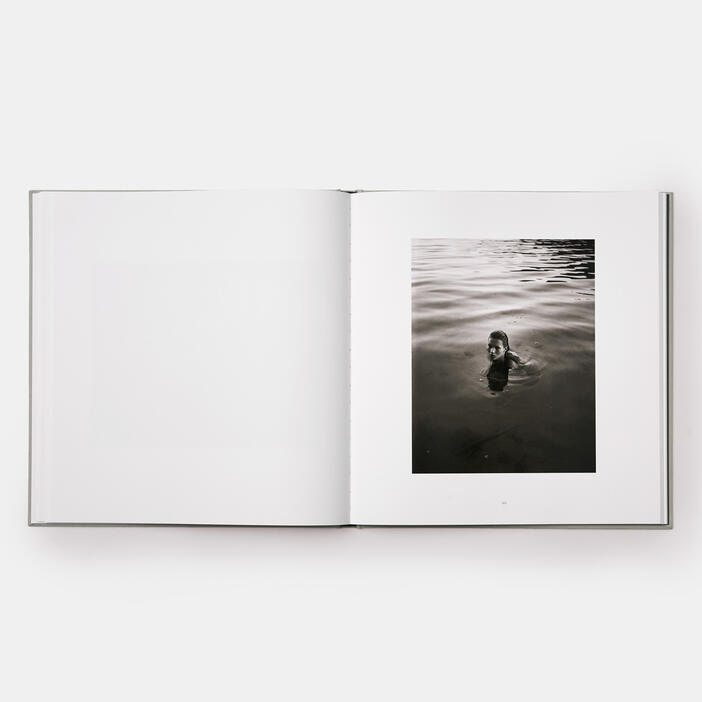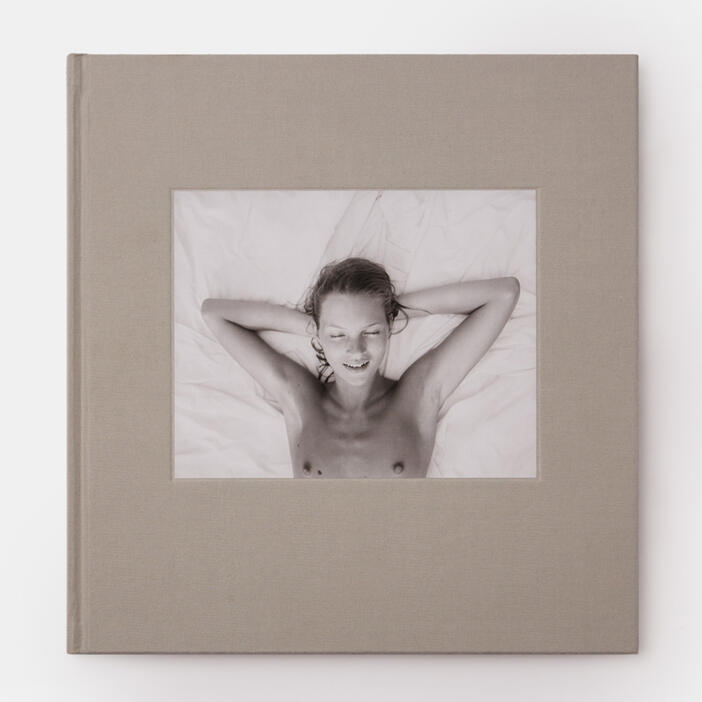 Kate Moss (Limited edition #2)
Price AUD$1800.00 | Limited Edition Price CAD$1700.00 | Limited Edition Price £1000.00 | Limited Edition Price €1200.00 | Limited Edition Price USD$1500.00 | Limited Edition Price T1500.00 | Limited Edition
A beautiful and intimate limited edition photograph of Kate Moss taken by Mario Sorrenti and presented with a signed edition of his book Kate by Mario Sorrenti in a sumptuous clamshell box.
An edition of 100, each gelatin silver print is signed and numbered on the reverse by Mario Sorrenti and is presented with signed edition of the book in clamshell box.
Gelatin silver print
Edition of 100 plus 10 artist proofs
Box size: 292 x 308 mm (11 1/2 x 12 1/8 in)
Print size: 279 x 229 mm (11 x 9 in)
Numbered and signed by the artist
This gorgeously produced book features intimate, never-before-published portraits of a young and undiscovered Kate Moss, taken in the early 1990s by her then-boyfriend, Italian photographer Mario Sorrenti. Seen by Calvin Klein, the photographs gave life to the famous Obsession campaign, which launched Moss to international superstardom.
Sumptuously reproduced in tritone and presented in a cloth-covered clamshell box, Kate is a stunning photographic portfolio of one of contemporary culture's most iconic figures. It includes tipped-on images on the book and clamshell box's covers, plus an introductory essay by Sorrenti, which puts the work in its uniquely personal context.
This book, which celebrates the dawn of two legendary careers, and the start of the highly influential aesthetic of 1990s fashion photography, is a must-have for Kate Moss's fans, for fashion devotees, and for lovers of traditional portraiture and fashion photography.
Mario Sorrenti is an Italian photographer and director. He has published his work extensively in fashion magazines, including Vogue, i-D, W Magazine and Harper's Bazaar, and has had exhibitions in London, Paris, Monaco, and New York. He shot for brands including Calvin Klein, Dior, Lancôme, Paco Rabanne, and Benetton, among others.
"Mario Sorrenti's photographs of his former girlfriend prove that intimacy can't be faked... Tender, sensual photographs."—Esquire
"These photos show the (largely naked) 17 year-old before her [Kate Moss] flawless face became as famous as the Mona Lisa's: hanging up a bikini on a makeshift washing line, or swimming in a natural pool, her unmade-up beauty mirroring the wildness of the desert island setting. There's an intimacy and authenticity which sets these images apart from the usual commercial seduction between model and consumer."—Financial Times
"Humphrey Bogart and Lauren Bacall. Carolyn Bessette and John F. Kennedy Jr. Jennifer and Brad. Justin and Britney. Though there are quite a few couples from yesteryear that history cannot help but mourn, perhaps none are more editorially ironic nor on better terms than Kate Moss and Mario Sorrenti... Kate features a rare 50-image series of never-before-published photographs taken just before Moss' rise to fame. Vulnerable and impossible to look away from, the photos, which were edited by Sorrenti with Dennis Freedman, show a 17-year-old, softer side of the waif-thin star the fashion world has been enumerated with for decades... Placed inside a clamshell box cover, Kate is truly an obsession."—Elle.com/uk
"The year is 1993; the hot movies are Jurassic Park and Groundhog Day while the pop charts are buzzing with debut album releases by newcomers Bjork, Radiohead and Suede... and Kate Moss, from Croydon, England, on the brink of attaining bonafide supermodel status, is just 19 years old... Here's Kate asleep, Kate playing on her Nintendo Gameboy, Kate showering, reading, smoking, and wearing her boyfriend's Y-fronts. She's make-up free, un-coiffed and happily, casually naked or half dressed, in pretty much every frame. Surroundings are idyllic and modest, actions unguarded, sweet and endearing... [Sorrenti's] pictures - all dreamy, Penn-ish black and white, all apparently spontaneous and intimate to the point of voyeuristic intrusion - capture the magic intensity of a young man and woman in love. Every delicate picture evokes a tacit sense of playful trust between photographer and subject. You feel like you are playing gooseberry just by looking at them. Who but Kate Moss can make the act of pegging clothing to a washing line - completely starkers, naturally - look like a fashion moment?"—Wallpaper.com
"Kate Moss's influence on fashion goes without saying. We're all familiar with her runway appearances and campaigns - but her pre-stardom self is something we don't get to see often... Moss became Sorrenti's muse and the pair spent their two-year relationship travelling and collaborating on images, that now offer intimate insights on their lives together."—DazedDigital.com
"Kate Moss as never seen before... vulnerable and impossible to look away from... Kate is truly an obsession."—CR Fashion Book
"An intimate insight into one the world's most well known faces before she was famous... like being granted access to the supermodel's private diary... Beautiful black and white images capture her during rare moments of unguarded intimacy, in bed or naked on the beach, before she became one of the world's most recognizable faces... We all remember our first love, but unlike Moss and Sorrenti, all we have to show for it are a few love letters and happy memories. Kate is a dream-like reminder of those heady feelings, and a celebration of the beginning of a contemporary career. It's the book your coffee table was made for."—Stylist
"Beautiful."—Evening Standard, ES magazine
"An important piece of fashion history: it captures Moss – on the brink of supermodel stardom – enraptured by her first love and brimming with all the anticipation of a deer about to take a leap into the unknown or, in Moss's case, the extraordinary.... "You know, it's funny – a lot of people talk about Kate as my muse," [Sorrenti] says. "But really for us we were just boyfriend and girlfriend – and now friends – taking pictures.""—Vogue.co.uk