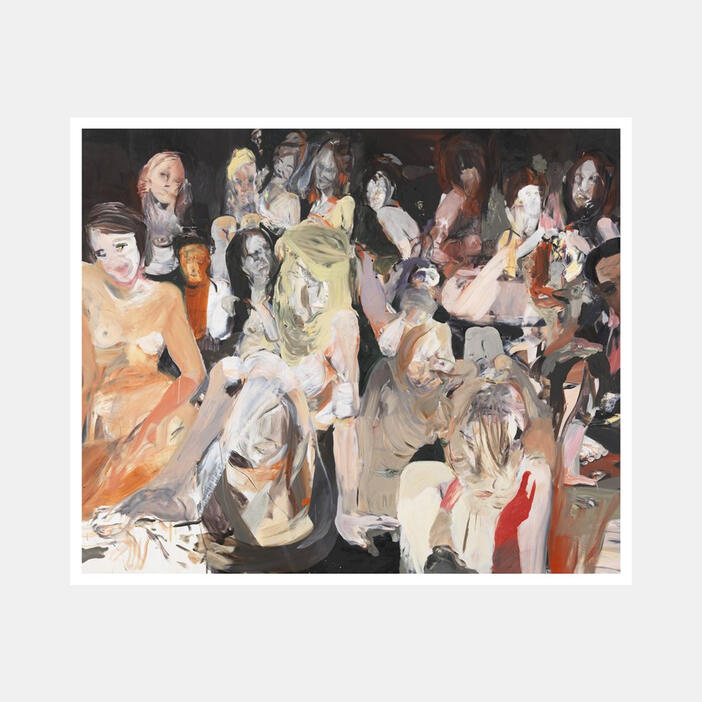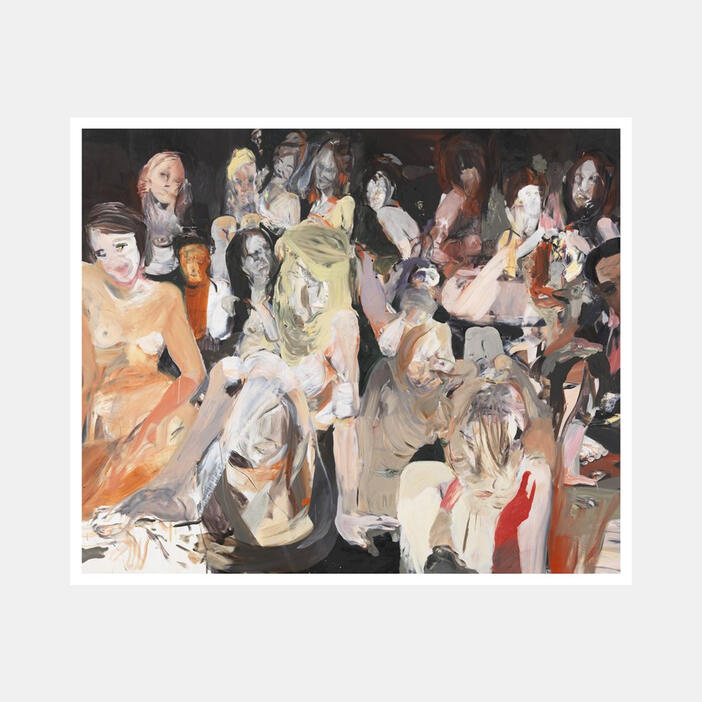 Cecily Brown: All the Nightmares Came Today (2012/2019)
Price AUD$2100.00 | Limited Edition Price CAD$2000.00 | Limited Edition Price £1150.00 | Limited Edition Price €1400.00 | Limited Edition Price USD$1500.00 | Limited Edition Price T1500.00 | Limited Edition
Print: Full color digital archival print on Epson Hot Press Natural 330g/m2
Size: 508 x 610 mm (20 x 24 in)
Edition of 100
This work will come with a signed and numbered archival label adhered to the back of the print
Produced with the support of Kering, a global luxury group committed to the empowerment of women, this charitable limited-edition print is part of a portfolio celebrating Phaidon's Great Women Artists, the most extensive illustrated book on women artists ever published. The book tells the stories of over 400 artists spanning 500 years and reveals a parallel yet equally engaging history of art for an age that champions a great diversity of voices. The Great Women Artists print portfolio offers collectors the opportunity to acquire affordable works by some of the most celebrated and sought-after women artists of our time, while contributing to a worthy cause. Proceeds will benefit Promundo, a leading organization in advancing gender equality, and preventing violence against women through the education of young boys. Acquire this print on its own, or collect the entire suite, which includes editions by six artists featured in the book—Cecily Brown, Lubaina Himid, Bharti Kher, Catherine Opie, Jenny Saville, and Dana Schutz—who have worked closely with Artspace, Phaidon, and Kering to contribute works exclusively for the Great Women Artists portfolio.
Presenting a world that pulses with excesses and appetites, Cecily Brown explores the breadth of human experience in tactile oil paintings. Broadly inspired by the history of painting—from Rubens and Veronese to the muscular expressionism of Willem de Kooning—Brown's personal vision transcends classical notions of genre and narrative, freeing subject matter from its original context and positioning it within a new aesthetic reality.haracterized by overt sexual imagery and an Abstract Expressionist gestural style, Brown's work has emerged some of the most influential of her generation. Her large-scale canvases often feature figures engaging in sexual acts under a veil of color, as seen in Sweetie (2001), a semi-abstracted couple captured mid-coitus and rendered in bright pinks and purples.
Cecily Brown draws inspiration from sources as diverse as Goya, Joan Mitchell, and Willem de Kooning, and her paintings combine aspects of both figuration and abstraction. Borrowing the names of classic novels, plays, and Hollywood films (such as The Fugitive Kind, High Society, or The Pajama Game) and utilizing a wide-ranging color palette, from faint pastels to lavish oils, she seems to draw from the best of both Cézanne and early Pollock.
Brown was born in London, England in 1969 and studied at the Slade School of Art, becoming influenced by the work of early Abstract Expressionists such as Willem de Kooning and Joan Mitchell. Distancing herself from the emerging Young British Artist scene, Brown moved to New York, NY in 1994 where she quickly gained attention for her paintings. In 2000, she was featured in a photo spread published by New Yorker magazine, and later that same year, The New York Times grouped Brown into a movement of leading contemporary female artists that included Sue Williams and Lisa Yuskavage. Brown was the subject of a mid-career retrospective at the Museum of Fine Art in Boston in 2006, and a solo show at Gagosian Gallery in London in 2013.