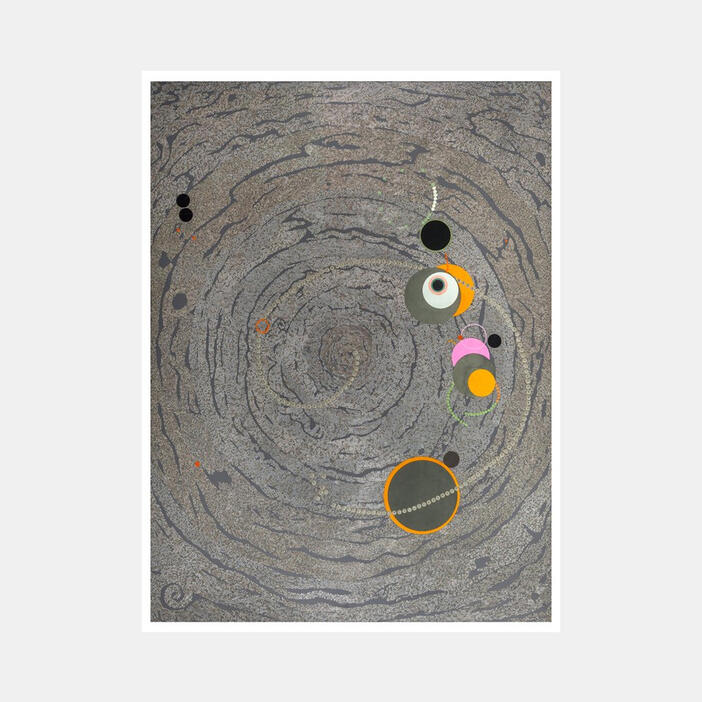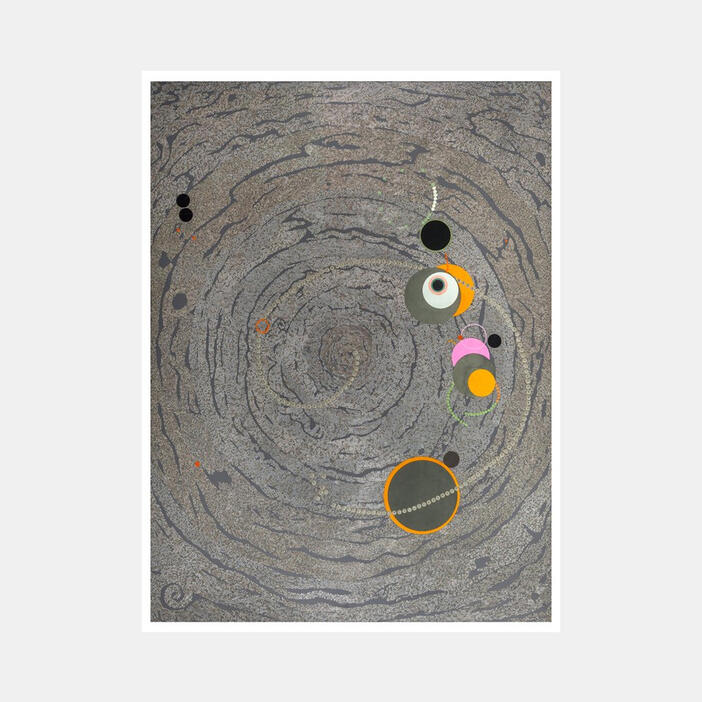 Bharti Kher: Grey not Black, not White (2017)
Price AUD$2100.00 | Limited Edition Price CAD$2000.00 | Limited Edition Price £1150.00 | Limited Edition Price €1400.00 | Limited Edition Price USD$1500.00 | Limited Edition Price T1500.00 | Limited Edition
Print: Full color digital archival print on Epson Hot Press Natural 330g/m2
Size: 610 x 508 mm (24 x 20 in)
Edition of 100
This work will come with a signed and numbered archival label adhered to the back of the print
Produced with the support of Kering, a global luxury group committed to the empowerment of women, this charitable limited-edition print is part of a portfolio celebrating Phaidon's Great Women Artists, the most extensive illustrated book on women artists ever published. The book tells the stories of over 400 artists spanning 500 years and reveals a parallel yet equally engaging history of art for an age that champions a great diversity of voices. The Great Women Artists print portfolio offers collectors the opportunity to acquire affordable works by some of the most celebrated and sought-after women artists of our time, while contributing to a worthy cause. Proceeds will benefit Promundo, a leading organization in advancing gender equality, and preventing violence against women through the education of young boys. Acquire this print on its own, or collect the entire suite, which includes editions by six artists featured in the book—Cecily Brown, Lubaina Himid, Bharti Kher, Catherine Opie, Jenny Saville, and Dana Schutz—who have worked closely with Artspace, Phaidon, and Kering to contribute works exclusively for the Great Women Artists portfolio.
Bharti Kher's oeuvre, which spans more than two decades and includes paintings, sculptures and ready-made objects, installations, displays an unwavering relationship with surrealism, narrative and the nature of things — inspired by a wide range of sources from Oppenheim to Bourgeois, Bacon and Blake, Kher's work moves through time using reference as a counterpoint and contradiction as a visual tool. Her chimeras, mythical monsters and allegorical tales combine references that are topical and traditional, political and post-colonial at the same time. Known for her extensive use of everyday, found objects and imaginatively transforming their identity, Kher empowers her often otherworldly creations to present themselves unabashedly as if they were a natural part of our culture and environment. Kher's work often explores the notion of the self as a multiple, open to interpretation and shape-shifting. Her art practice is intimately intertwined with her life, not only because she borrows motifs and artefacts for her work, but also because she has an inquisitive mind and a strong desire to understand sociological issues. Such characteristics endow Kher's work with a narrative quality and fascinating interiority of things that frequently contradict her practice of addressing more global and collective concerns. This tension is precisely what leads us more deeply into Kher's work and world and prompts us to reposition our own relationship to her individual pieces.
Kher was born in London in 1969. She studied at the Middlesex Polytechnic, London, 1987-1988 and received a BA Honours in Fine Art, Painting at the Foundation Course in Art & Design at Newcastle Polytechnic, Newcastle, 1988-1991. She lives and works in New Delhi, India. Kher's work has been the subject of numerous solo exhibitions and was included in scores of group exhibitions at museums and galleries worldwide.