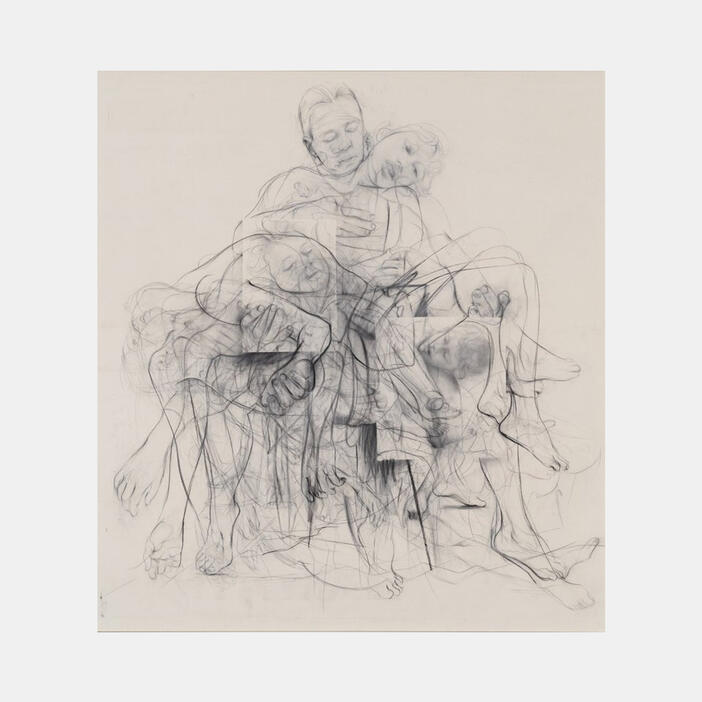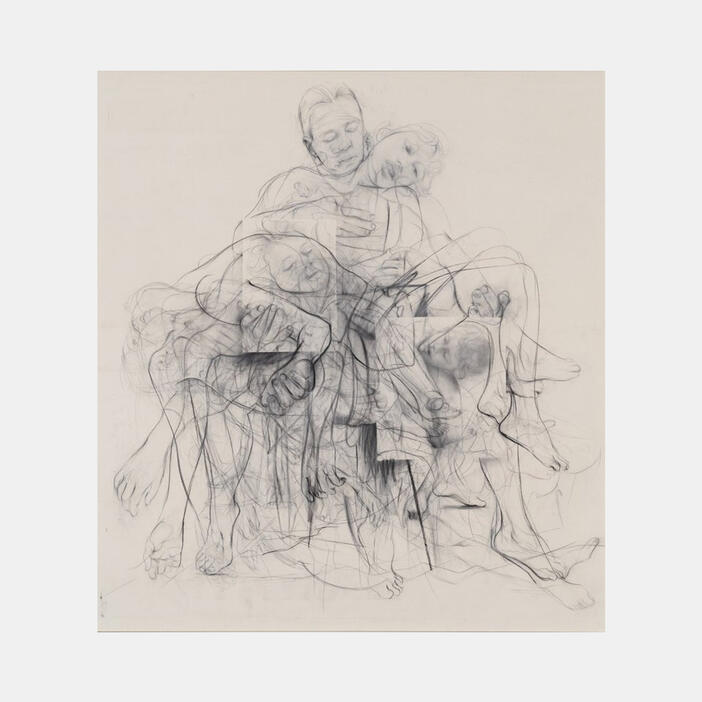 Jenny Saville: Chapter (for Linda Nochlin) (2016/2018)
Price AUD$2100.00 | Limited Edition Price CAD$2000.00 | Limited Edition Price £1150.00 | Limited Edition Price €1400.00 | Limited Edition Price USD$1500.00 | Limited Edition Price T1500.00 | Limited Edition
Print: Full color digital archival print on Somerset Photo 330g/m2
Size: 610 x 508 mm (24 x 20 in)
Edition of 100
Signed, dated, and numbered by the artist
Produced with the support of Kering, a global luxury group committed to the empowerment of women, this charitable limited-edition print is part of a portfolio celebrating Phaidon's Great Women Artists, the most extensive illustrated book on women artists ever published. The book tells the stories of over 400 artists spanning 500 years and reveals a parallel yet equally engaging history of art for an age that champions a great diversity of voices. The Great Women Artists print portfolio offers collectors the opportunity to acquire affordable works by some of the most celebrated and sought-after women artists of our time, while contributing to a worthy cause. Proceeds will benefit Promundo, a leading organization in advancing gender equality, and preventing violence against women through the education of young boys. Acquire this print on its own, or collect the entire suite, which includes editions by six artists featured in the book—Cecily Brown, Lubaina Himid, Bharti Kher, Catherine Opie, Jenny Saville, and Dana Schutz—who have worked closely with Artspace, Phaidon, and Kering to contribute works exclusively for the Great Women Artists portfolio.
Jenny Saville is a contemporary British painter whose stylized nude portraits of voluminous female bodies have brought her international acclaim. Among her best-known works, is the large-scale self-portrait Branded (1992), in which the artist distorts her own torso and breasts through painting, making both body parts pendulous and imposing. Saville's luscious yet grotesque treatment of painted bodies have elicited comparisons to Lucian Freud. "I paint flesh because I'm human," she has said. "If you work in oil, as I do, it comes naturally. Flesh is just the most beautiful thing to paint."
Born on May 7, 1970 in Cambridge, United Kingdom, the artist studied at the Glasgow School of Art during the late 1980s. During her time at school, she was granted a six-month travel scholarship to the University of Cincinnati in the United States. It was while she was in America that Saville recounts seeing many overweight women and becoming interested in their bodies as subject matter. After graduating from school in 1992, with her entire senior thesis show having been purchased by Charles Saatchi, she emerged as a part of the Young British Artists group, alongside Damien Hirst and Sarah Lucas. Over the following years, the artist's has complicated her imagery by layering multiple figures within the same composition. In 2018, a self-portrait of the artist titled Propped sold for $12.5 million at auction—$3.5 million above her last auction record for SHIFT. This painting is what first brought the artist international acclaim when Saatchi exhibited it in his 1997 blockbuster show "Sensation: Young British Arts from the Saatchi Gallery" along with Chris Ofili, Rachel Whiteread, and other YBA artists.
Saville currently lives and works in Oxford, United Kingdom. Today, her works are held in the collections of the Broad Art Foundation in Los Angeles, the Brooklyn Museum, and the Metropolitan Museum of Art in New York, among others.