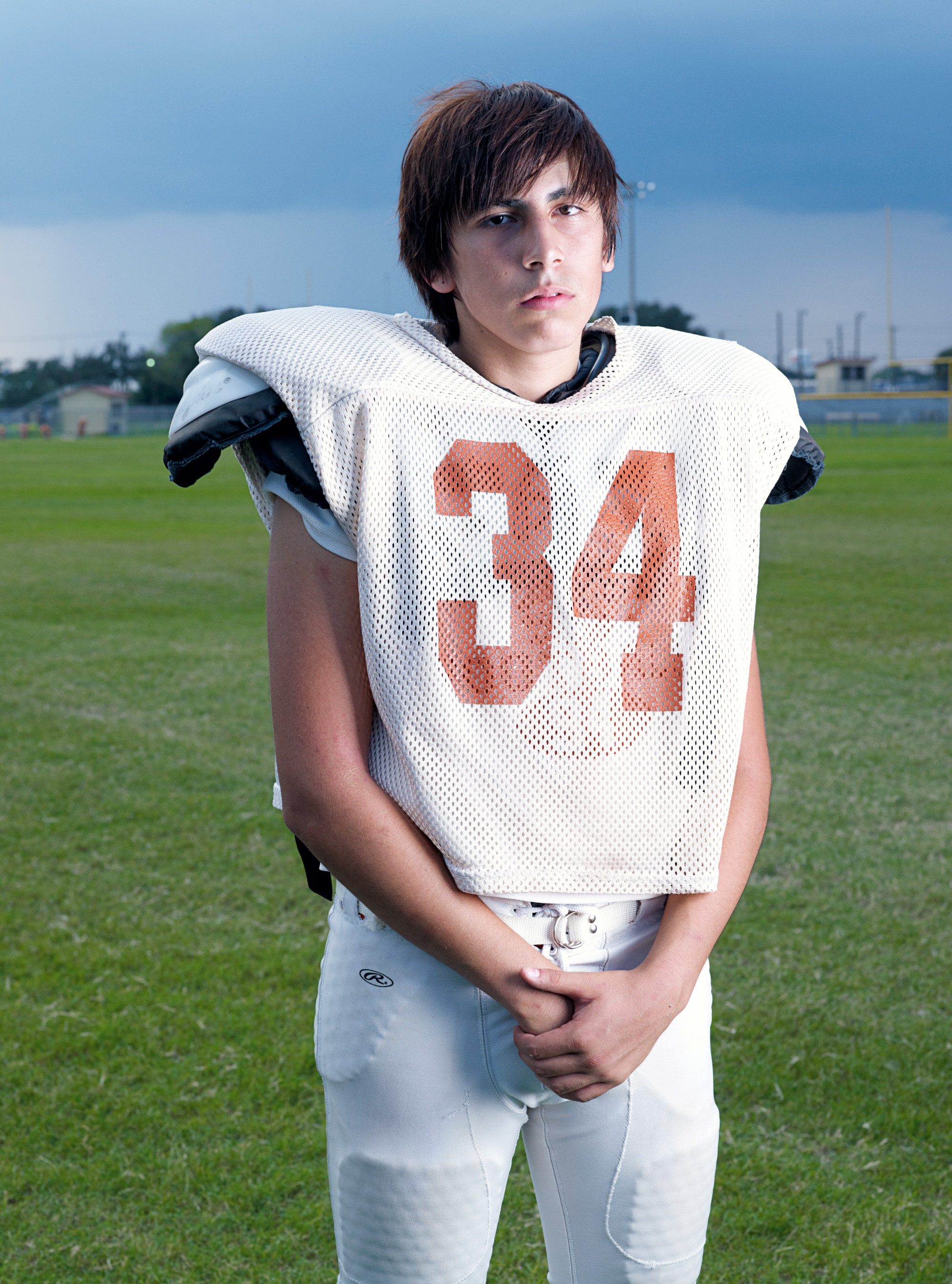 Catherine Opie and Sports
The fine art photographer focuses on two very different sporting communities to find sources of common humanity
Catherine Opie makes for an unlikely sports photographer. Over the course of her 40-year career, the fine artist has captured American life both at its centre and at its extremes, shooting everything from leather-bar regulars and dead gang members, through to sidewalk memorials, simple domestic interiors and strip malls.
Our new book, the long-awaited, first survey of the work of one of America's foremost contemporary fine art photographers, presents a compelling visual narrative of Opie's work since the early 1980s, pairing images across these bodies of work to form a full picture of her artistic vision. With more than 300 beautiful illustrations, and made in close collaboration with Opie, the book marks a turning point in the consideration of this artist's work to date.
A key to understanding Opie's work is the way these images feed into a wider world. "The underlying basis of all my work has been about the structure of urban and suburban space, and how communities begin to form," the artist once said of her work. "It's always about my surroundings and the way that I wander through the world."
Those images include shots of two very different sporting communities: surfers and high-school football players. There are portraits of participants, and landscape shots, taking in the way this activity slots into a wider environment.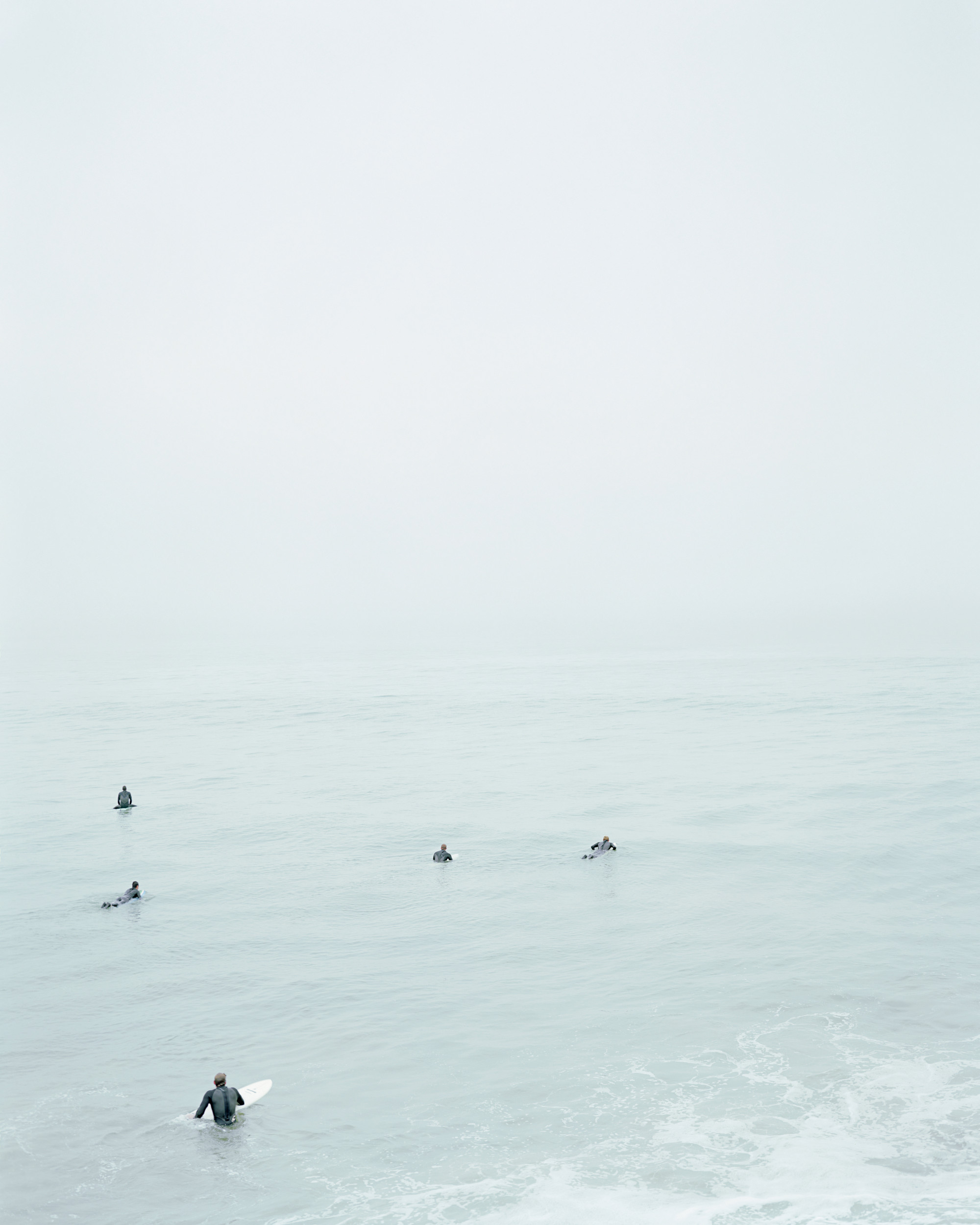 The writer, curator and executive director of the Helen Frankenthaler Foundation, Elizabeth A. T. Smith, understands how these two, quite different, groups come together in Opie's work.
"She focuses intently on the choreography of the activity that binds each community together," writes Smith; "whether surfers waiting on their boards in the water, apart from one another yet very much a cohesive group, or football players in the process of an orchestrated team play dependent on their positioning and interaction on the field. She shoots these group photographs from a distance so that the surrounding landscape provides context, enveloping the figures. Her close-up shots of the individuals and distanced views of their group activity also mirror her bifurcated treatment of portraits of the American cities whose identities her images have probed."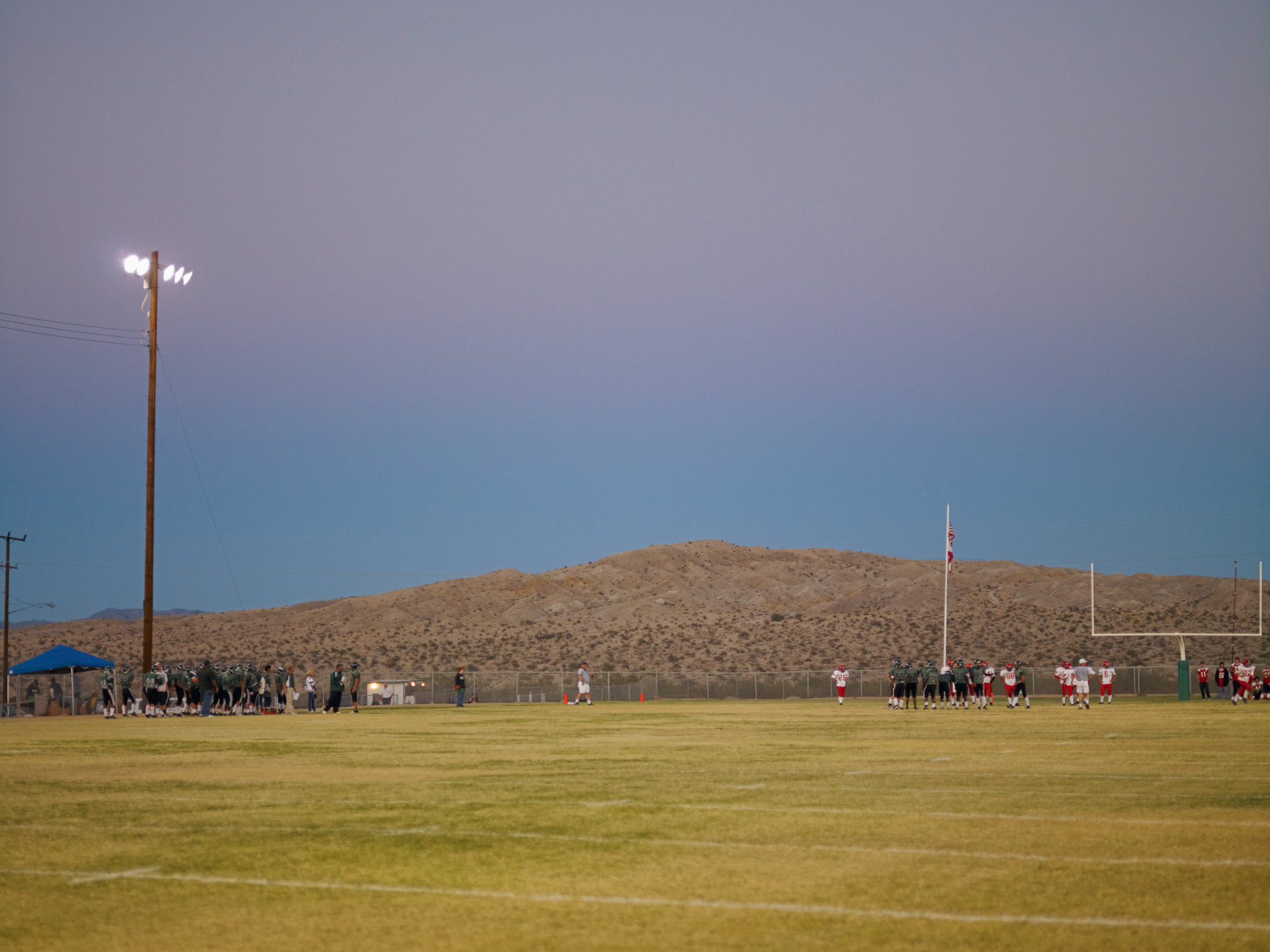 You couldn't imagine these shots cropping up in Sports Illustrated; in the pictures, no one is scoring a winning touchdown, or rocketing along a perfectly terrifying wave. Instead, as Smith puts it, Opie's images "link directly to notions of proximity and the locus of their group activity on the field or in the water. Yet she complicates our reading of the images by uncovering traits of vulnerability in the faces and poses of the football players and a palpable sense of unease with the conventionally masculine identity associated with the sport, while the gazes of surfers with their more relaxed stances radiate almost dreamy expressions."
Elsewhere in the book, Opie herself largely approves of Smith's interpretation, particularly when it comes to the football players. "It's about human vulnerability and our preconceived ideas about a certain portion of society that is often misconstrued," she tells the writer and curator, Charlotte Cotton. "Why is a high school football player going to end up being the dude who hits his wife and drinks beer? That is the same type of stereotyping that is placed upon my own community. I'd like to try to think that I could almost be within any community, to a certain extent, and still be able to find an entry point simply through our shared humanity."
To see many more of those entry points, order a copy of our Catherine Opie book here.