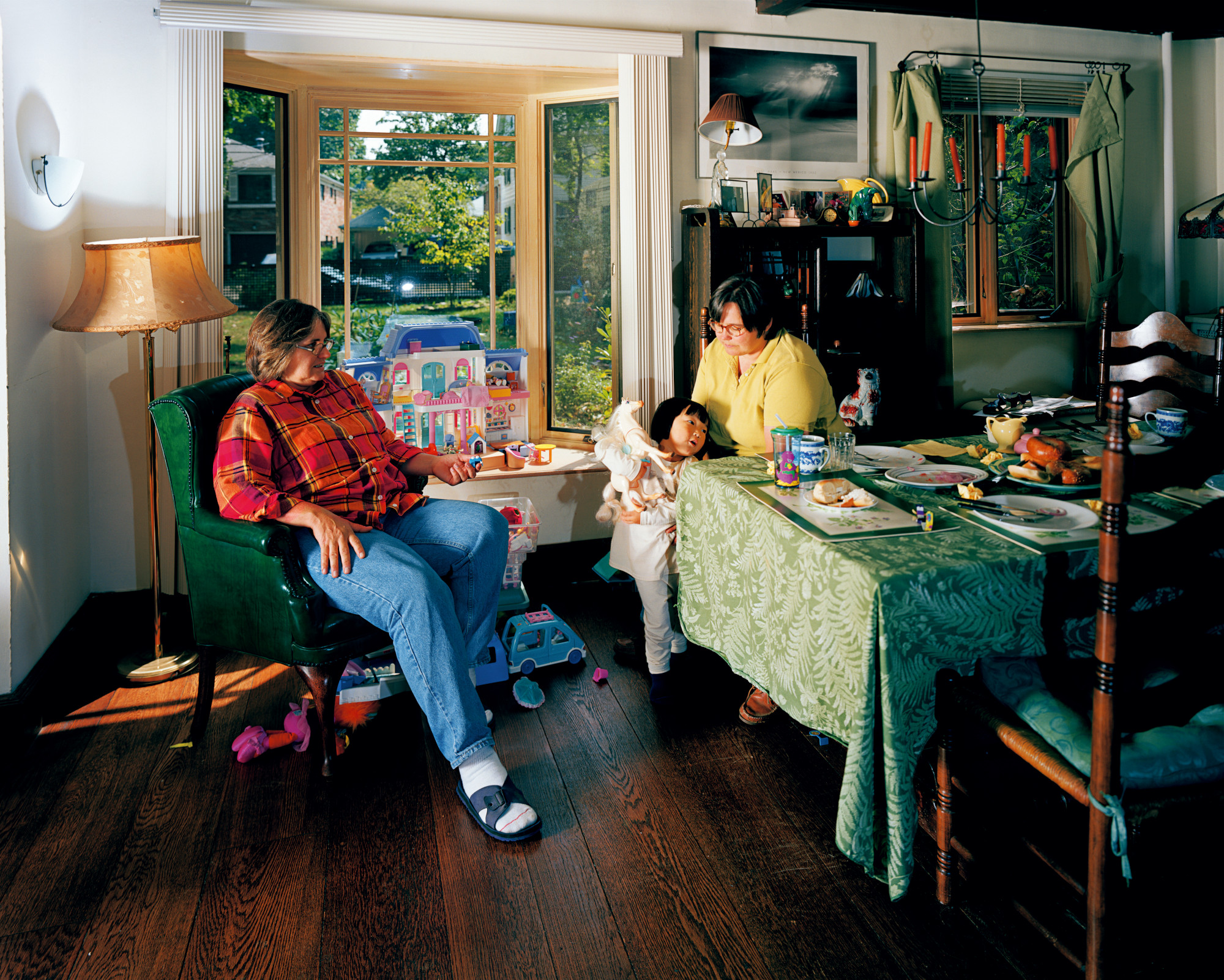 Catherine Opie and Family
The fine-art photographer prizes family life, but on her own terms, as our new book explains
Family lies at the heart of some of Catherine Opie's most challenging work. We aren't able to show you Self-Portrait/Cutting, a 1993 photograph of hers that appears in our new Opie monograph, but the writer, curator and executive director of the Helen Frankenthaler Foundation, Elizabeth A. T. Smith describes both the image and its meaning pretty well.
In the picture "female figures and a house are carved into [Opie's] back, which oozes blood. The image embodies both desire and pain, as it was made following Opie's breakup with a partner with whom she had yearned to establish a domestic life and family.
"This personal trauma became a vehicle for articulating the seeming impossibility of living a normal family life as a lesbian in 1990s America," Smith goes on. "Additionally, the presence of blood—inevitably associated with the queer body and infection at the time of the AIDS crisis—situates the image within a larger sphere of social and political import."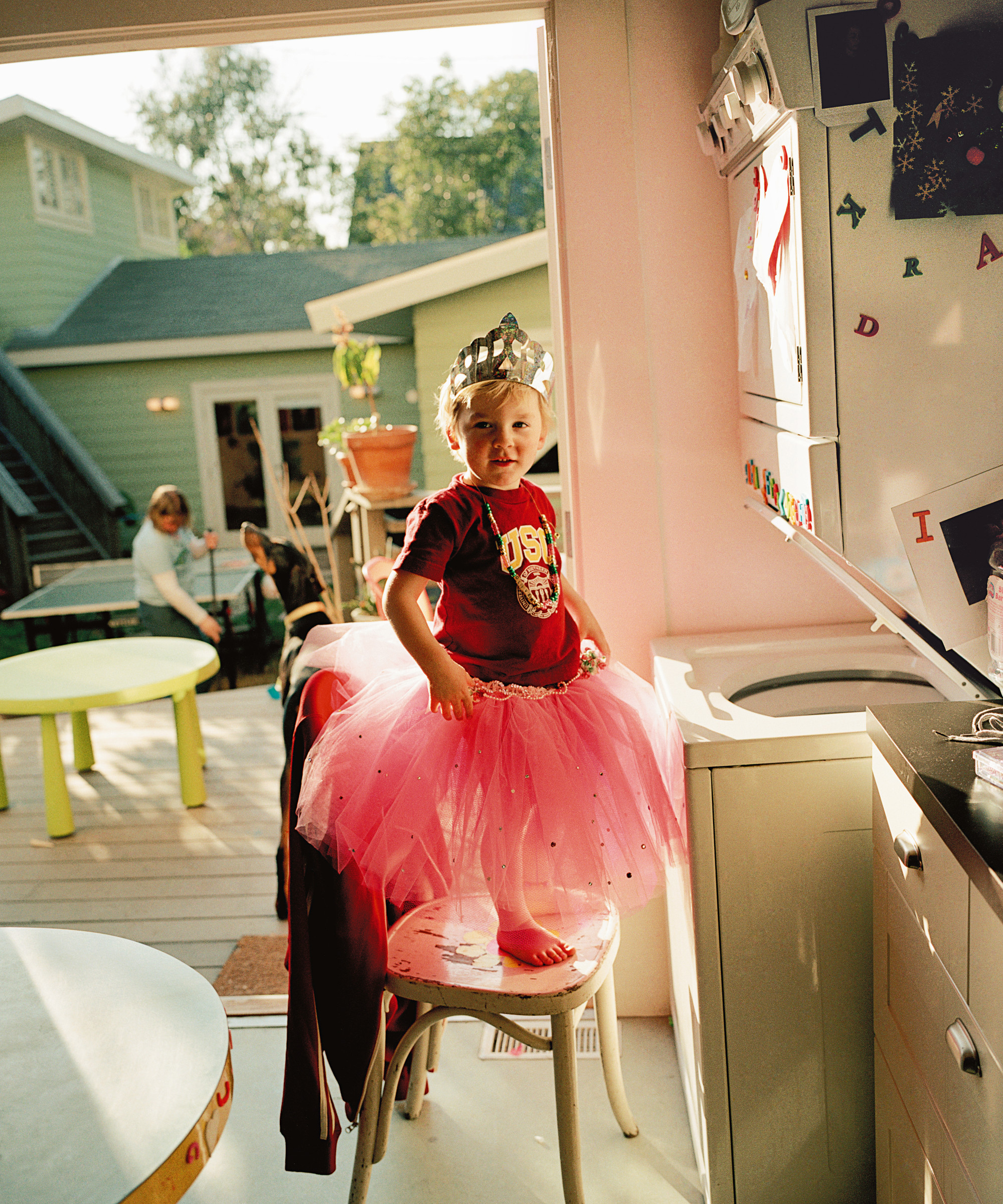 How things have changed. In our new book, Opie marvels that her son, Oliver, whom she bore and raised with her partner Julie Burleigh, will be leaving home soon, to go to college.
Opie's journey, from an American outside to a homemaker is writ-large in her work. Take, for example, her Domestic series, which was, she says in our new book, "made over three and a half months, traveling across the country in an RV with my dog and photographing lesbian domesticity and parenthood. I had always wanted a family."
The images are complemented by later photographs of Opie and her own family, called In and Around Home taken about two decades ago.
"My wife, Julie, and I were living in the West Adams neighborhood of LA, and Oliver, my son, was still young," explains the fine-art photographer "I see In and Around Home as allowing me to talk about my neighborhood and to talk about the daily news that came through our house and the influence of that."
These images are far easier on the eye than Opie's earlier work, yet she doesn't let the viewer off that easily. "In this series, Opie's home, which she shares with her partner, Julie Burleigh, with its Craftsman-style architecture and sun-dappled interiors, appears as a place of refuge, safety, contentment, and serenity," writes Smith. "Most importantly, it embodies a site of self-realization, of creation and definition of one's own family and community. Yet disquieting undercurrents emerge through the presence of images from television news pervading the otherwise tranquil, comfortable interior.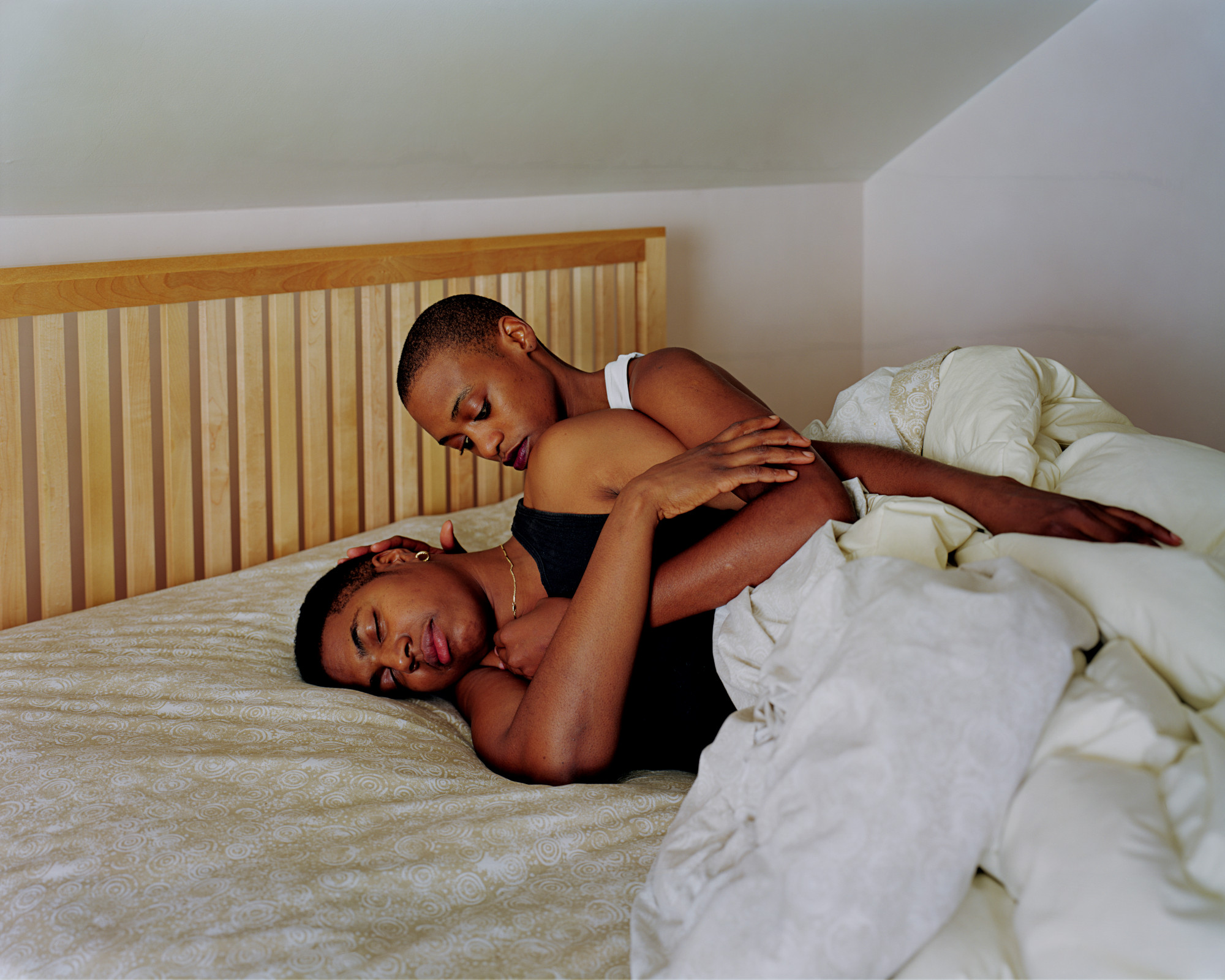 "In critic Terry Myers's words, 'Opie's decision to bring the outside world directly into the picture by shooting from the television screen with everyday (but no longer common) Polaroid film is brilliant, not only because it allows for such devastating juxtapositions as Terry [sic] Schiavo and Pope John Paul, but also because . . . it diversifies the formal formatting and the social associations of the work in a manner that creates a more lasting connection for us as implicated viewers.'"
Would Pope John Paul, or even the current pontiff, be a welcome guest in the Opie family home? By putting these two jarring images in one picture seem to pose such open questions. Yet, Opie is no deliberate home wrecker.
"I think that my family and those who know me well would say that I'm opinionated, and I certainly have a radicality to me," she says in our new book. " At the same time, there's a conservativeness to me, or maybe a better way to describe it is a certain kind of tenderness. I'm not working from a 'Let's rip it up and tear it all down' mentality. It's more of a negotiator stance from which I'm going to offer you another opinion and a way to navigate something visually. I'm more interested in ideas around navigation than I am about proclamations."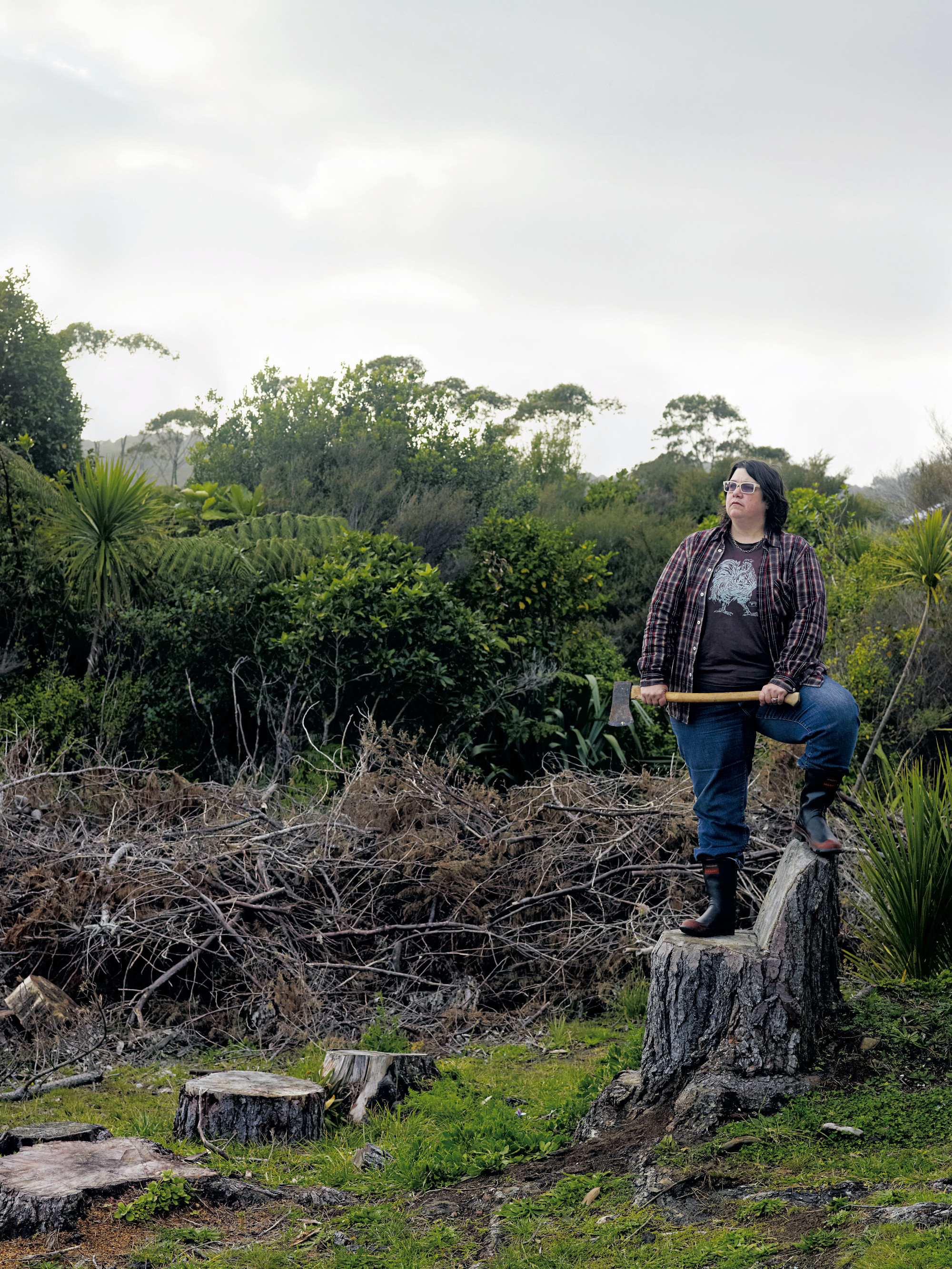 To learn more about the ways in which Opie has navigated around ideas of family, community, sex and nationhood, order a copy of our new book. This new title is the long-awaited, first survey of the work of one of America's foremost contemporary fine art photographers, and presents a compelling visual narrative of Opie's work since the early 1980s, pairing images across these bodies of work to form a full picture of her artistic vision. With more than 300 beautiful illustrations, and made in close collaboration with Opie, the book marks a turning point in the consideration of this artist's work to date.