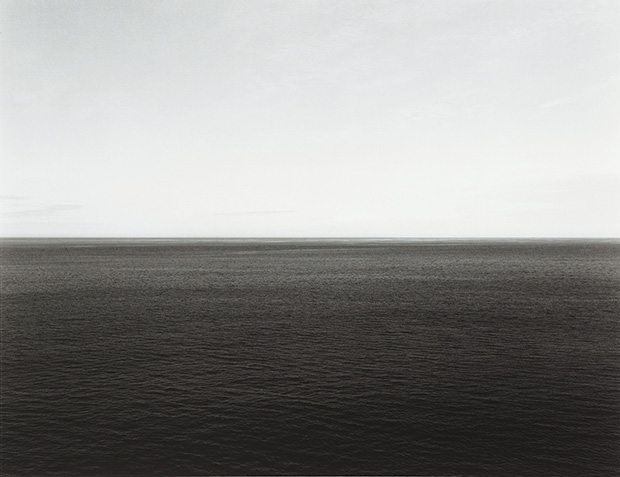 From Book to Bid – Sugimoto's Time Exposed
Martin Parr and Gerry Badger explain why these sea scenes, up for sale at Sotheby's, take time as their motif
Photography collectors might be tempted to focus on one or two exceptional works by such well-known practitioners as Japan's Hiroshi Sugimoto. After all, the 67-year-old is among one of the world's most highly prized artists.
However, to pick one image is to miss the point. As Martin Parr and Gerry Badger point out in the first of their three-volume survey of the world's greatest photography publications, The Photobook: A History Volume I, "Hiroshi Sugimoto only works in series, which are carefully conceived and even more carefully executed."
One such set of prints is up for sale at Back to Black, Sotheby's black and white photography sale, taking place in Paris on 13 November.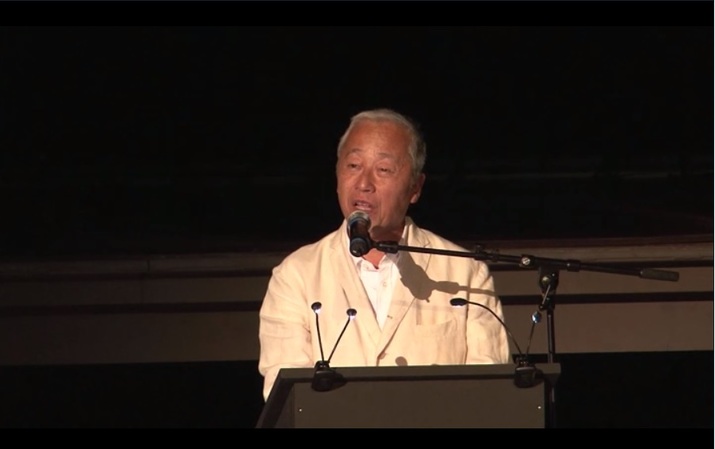 Lot 121 in that afternoon sale is Sugimoto's Time Exposed series from 1991. This set of seas scenes was published both as a book, and as a rarer boxed portfolio of 50 offset lithographs, in an edition of 500. Sotheby's are auctioning the portfolio, and have set the estimate at € 12,000 - 18,000.
In either edition the series is quite beautiful. Just because these works are presented as a kind of publication, Badger and Parr point out, doesn't mean they should be seen as anything other than bona fide works of art. Sugimoto studied at the Art Center School in LA, during 1970s, when the institution was a hotbed of conceptual and minimalist innovation, and was heavily influenced by the ideas he came across there.
He combined these contemporary practices with his own national sensibilities. "His most renowned series have been published in deluxe photobooks that uphold the finest Japanese traditions," the authors write.
Badger and Parr examine Time Exposed alongside Sugimoto's other long-exposure pictures of cinema auditoriums, entitled Theaters, and his Sea of Buddha series, wherein he photographed a series of 1,000 bodhisattvas in a Kyoto temple.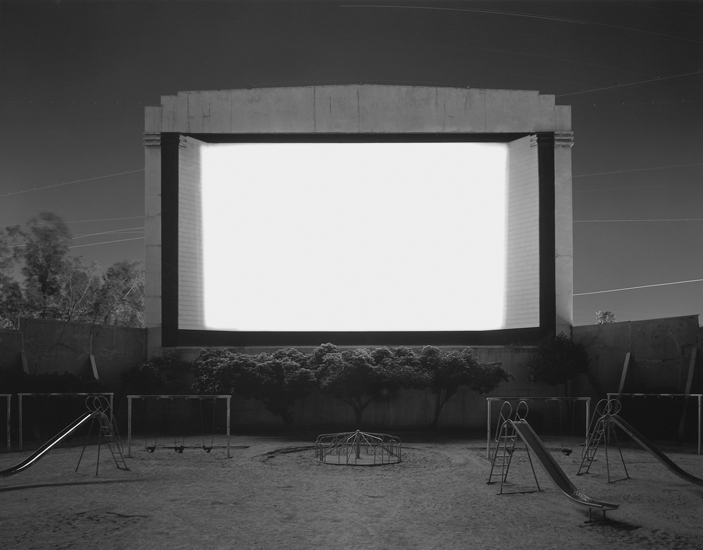 "Each is based on the repetition of a single static view, in the manner of Bernd and Hilla Becher, and each also makes intelligent use of long exposure times.
"Time Exposed features his mesmeric seascapes. Here, time is the primary motif – not so much the effects of the long exposures used in making the images – but historical time. Sugimoto was looking to record a scene that has remained more or less unchanged since man first appeared on the planet, a primal scene."
However, the exquisite execution, and near-abstract qualities of these images make Time Exposed an alluring "combination of modernity and tradition" and is "amongst the most ravishing photobooks ever published."
If you're tempted to bid on this lot, we wish you good luck. Meanwhile, to learn more about beautiful and valuable photographic books, consider Badger and Parr's three-volume survey, The Photobook: A History.