William Klein's street scenes come to Amsterdam
The New York street photographer gets a major retrospective at the Netherlands Foam photography gallery
"For me photography was good old-fashioned muckraking and sociology," said William Klein in an 1981 monograph interview. "I could imagine my pictures lying in the gutter. I was a newspaperman!"
Despite his self-depracating comments, New York born-Klein was actually rather more than a simple photo hack. He studied painting in Paris during the late 1940s, before turning instead to photography, shooting fashion stories for Vogue. His documentary work – for which he is now best known - was dismissed as vulgar and amateurish at first, and it took him some time to find a publisher for his debut book, New York. Nevertheless, these, grainy, blurry images, which seemed to have more in common with a hastily snatched Robert Capa D-Day photograph than an artfully composed street scene, won both admirers and awards, including the 1957 Prix Nadar photo-book prize.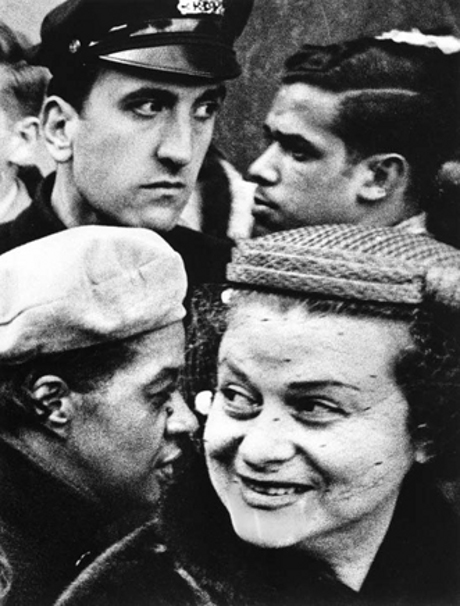 Since then Klein has gone on to to direct films and commercials, while continuing to shoot on the street. Many other snappers may have joined him – not least fellow New Yorker Joel Meyerowitz – but Klein has remained distinct over the years, retaining a kind of lively, ribald quality that has never quite been matched. Now, Foam in Amsterdam, one of Europe's leading photography galleries, will stage a major Klein exhibition this winter.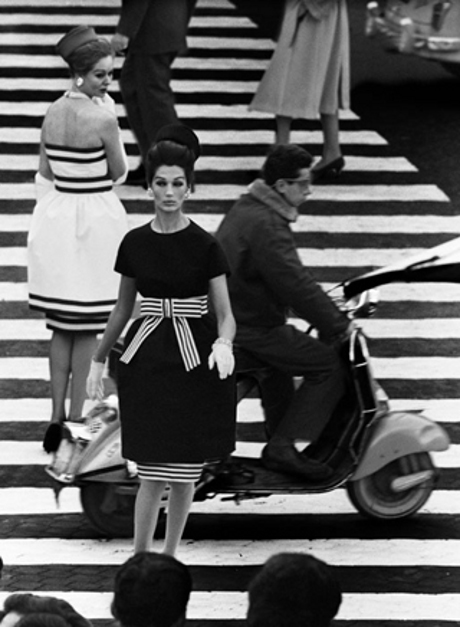 Opening on 19 December, and running until 12 March 2013, the exhibition will not only look at his photography, but also at his work as a film maker and a book designer. It includes his fashion work, his abstract photography as well as the large-scale, paint-adorned contact prints he has become known for in recent years, as well as a selection of Klein's feature films and documentaries, which will be screened in Foam's library space.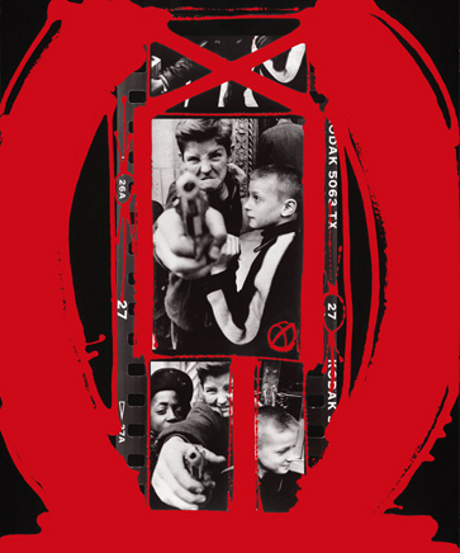 These film works, including features such as Who Are You, Polly Magoo? (1966) and Mr Freedom (1969) have more in common with Klein's fashion photography, while his enlarged contact-sheet style prints, circled with bright swathes of paint where the photo editor's grease pencil normal goes, perhaps speak to his earlier work as a painter, while also engaging with the more snatched street snaps.
Yet in each case, Klein retains a jocular mood, informing as he entertains, with a sharp wit, and a slightly tabloid sensibility. To find out more about the exhibition, go here. For a greater understanding of Klein and his contemporaries consider our great overview, The Photo Book. And if you haven't bought Joel Meyerowitz's Taking My Time yet might we suggest that you're taking the title a little too literally. After all, it's a limited edition and won't be around forever.