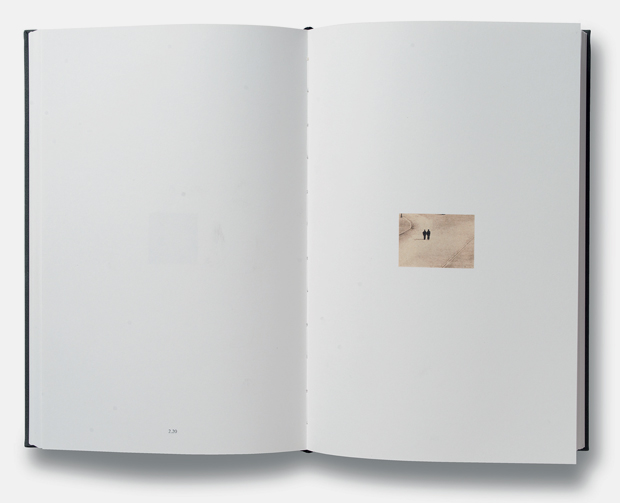 How the world caught up with John Stezaker
The 64-year-old photo collage artist and photobook author is finding success late in life a little overwhelming
How do you exhibit a photographic work that wasn't actually shot by the person who made it? Galleries are still figuring out how to present photo works made by means other than simply pressing the shutter button. Clement Valla's Google Earth images and Adam Broomberg and Oliver Chanarin's War Primer 2, have both pushed the limits of photographic authorship - and to great acclaim.
Yet, one British artist has been creating spliced photographs for decades, and has only just begun to begun to profit from his work. The 64-year-old photo collage artist John Stezaker won the Deutsche Börse prize in 2012, for his collaged film publicity shots. Earlier this month, an exhibition of his work opened at Museum of Contemporary Art Australia, in Sydney, as part of the city's 2014 Biennale. It's late praise, for someone who began working in the early 1970s, and it hasn't come without some consequences.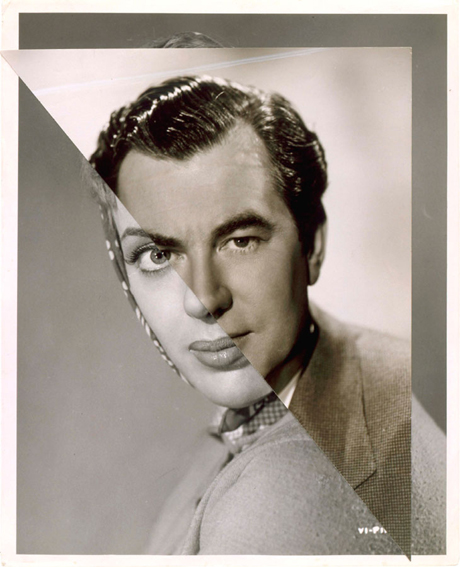 "I have always thought the world would catch up with me one day, but perhaps not in my lifetime," he tells the Guardian's Sean O'Hagan, "It has been a bit overwhelming. I actually fell ill last year with pneumonia and I do think it was to so with the stress of sudden success. I was saying yes to every show, every opening, every invitation to lecture. I've stopped doing that now, though I will be going to Sydney for the Biennial as it's quite a big deal to represent Britain there."
Fortunately, some sources of recent praise have been easier to deal with. Martin Parr and Gerry Badger have included Stezaker's Third Person Archive in The Photobook: A History Volume III.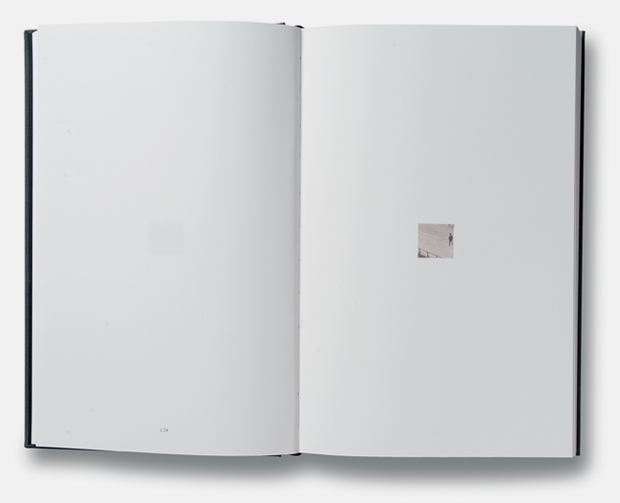 Rather than splicing together portrait shots, in The Third Person Archive Stezaker has taken landscape photographs, mainly from the 1920s and 30s. In these images, the artist has isolated unnoticed passers-by, to create a sequence of images that look back both in time, and across space, to the very limits of photographic identity. The people in these shots have almost certainly passed away, yet the images themselves, as Stezaker puts it, invite "an act of posthumous voyeurism."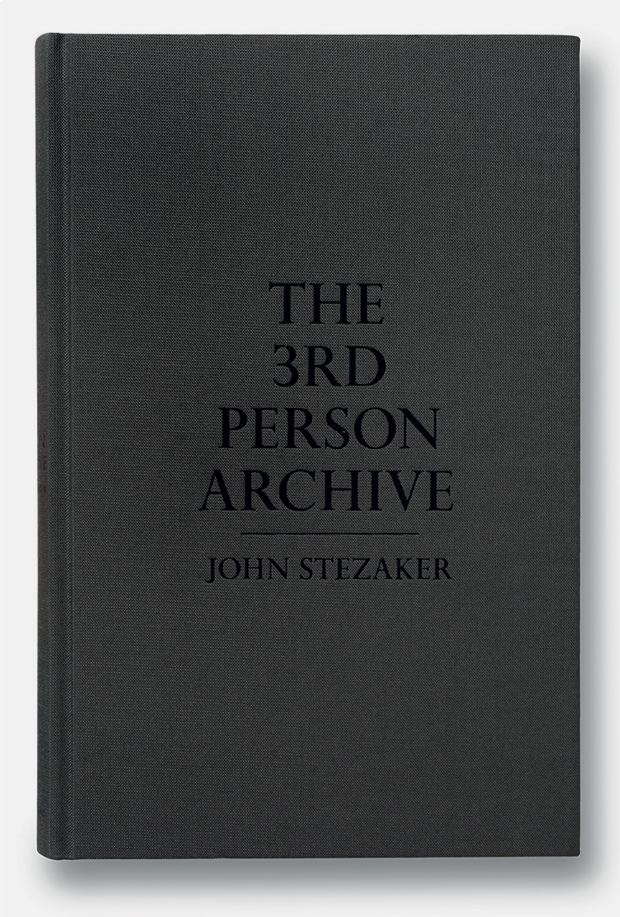 "This sense of picturing from a distance relates to one of photography's oldest and most continuous functions: surveillance," write Jerry Badger and Martin Parr in The Photobook: A History Volume III. "But Stezaker is a contemporary Surrealist, and is it is no accident that he has chosen his imagery from publications from the heyday of Surrealism. Like much surrealist work, The 3rd Person Archive is both fascinating and disconcerting. The figures are trapped within a hermetic frame, perpetually walking but going nowhere. Stezaker's work is often about the dissolution of fragmentation of the self. Here, it seems to be about wholeness, but it a terrifying wholeness, coming at the expense of isolation."
While we might have missed these unnamed subjects, it's good to know Stezaker's work has found a worldwide audience, in galleries and in print, at this late stage. For more on the Sydney show, which runs until June 9 go here. For more on Stezaker and his contemporaries, take a look at The Photobook: A History Volume III, the most authoritative and engaging series on the subject.