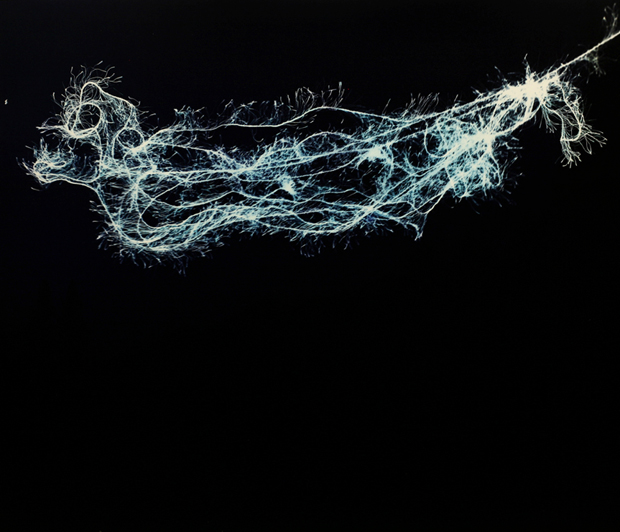 Meghann Riepenhoff's homemade galaxies
The photographer makes whole clusters of stars, black holes and sun flares from her dark room in San Francisco
Every photographer, professional or amateur has probably tried once in a while (the latter probably on bonfire night with a sparkler) to create patterns in the air using a bright light and a long exposure. San Francisco based photographer Meghann Riepenhoff's Instar series of photographs is a particularly awe-inspiring example of this.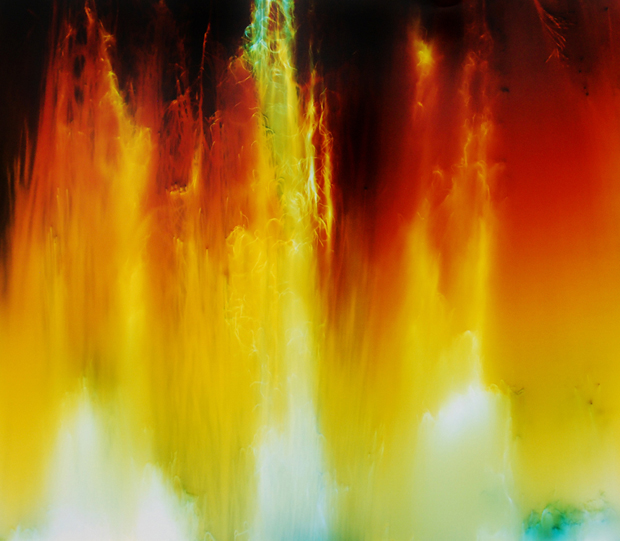 Sunflares bounce off orbs, solar winds shape dust which glows against the black background and distant galaxies sparkle as if Riepenhoff has discovered another Witch's Head nebula. The celestial landscapes are Riepenhoff's investigations into how small insignificant things can become fascinating.
Instar is the name for the biological term of the molting stages of insects and Riepenhoff was inspired by writer Rebecca Solnit's quote on the subject: "The strange resonant word instar implies something both celestial and ingrown, something heavenly and disastrous, and perhaps change is commonly like that, a buried star, oscillating between near and far".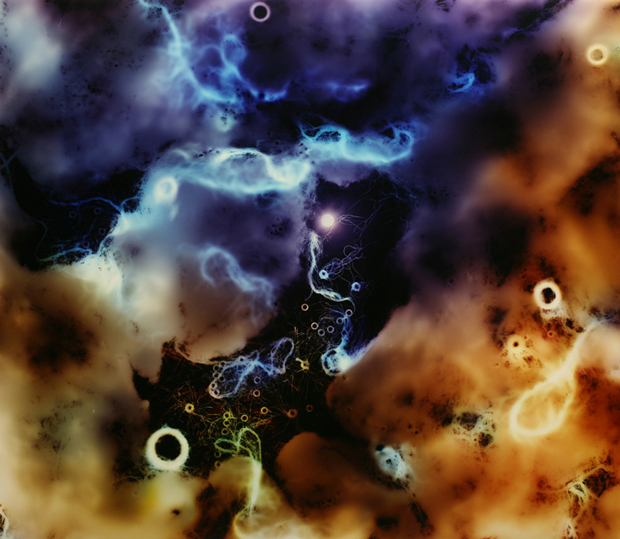 Photograms at heart, Riepenhoff's galaxies are created in absolute darkness using not only found objects but using a negative projection from above. Riepenhoff further manipulates the images using transparent materials and additional light sources to create her other-worldly images.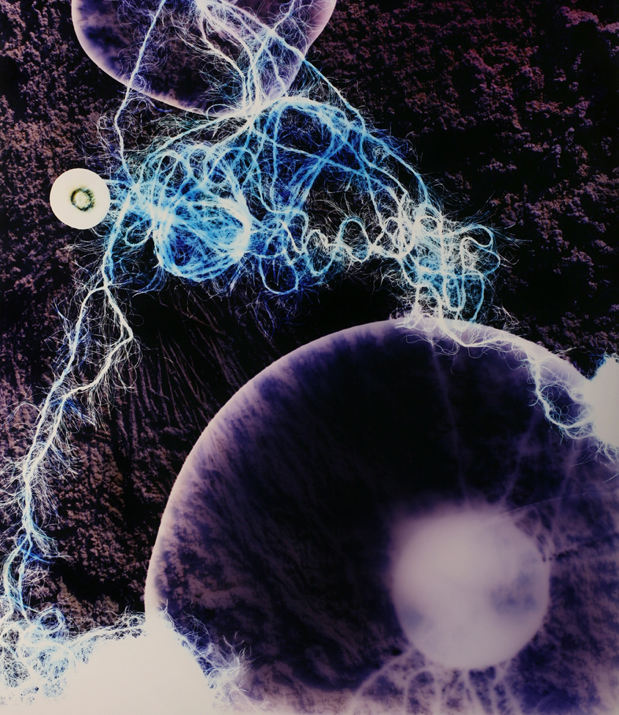 The objects I use are domestic detritus and the negatives are of personally significant landscapes," she says. "I'm interested in the potential for the insignificant to evoke the immense, the personal to resonate at massive scale, and the often-reactive meeting places of seemingly opposing forces in the midst of transformation." It's a truly lovely series. If however, you prefer to view the real thing, there's no one who does it better than our very own David Malin.