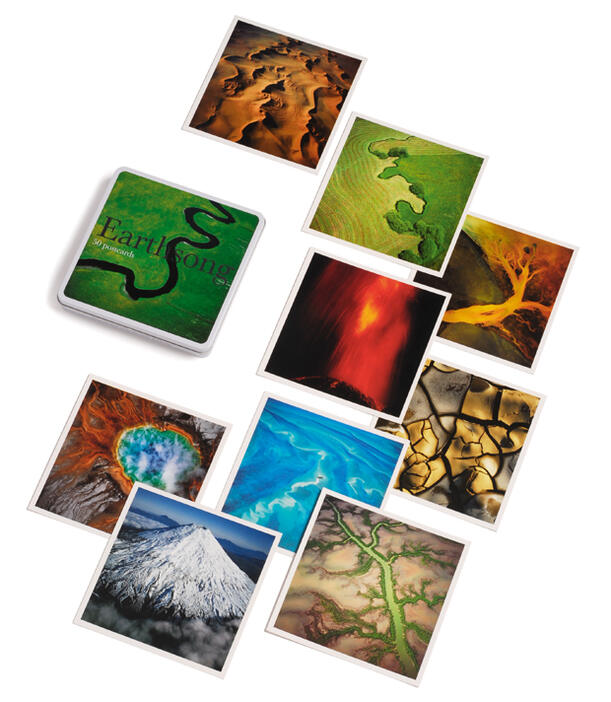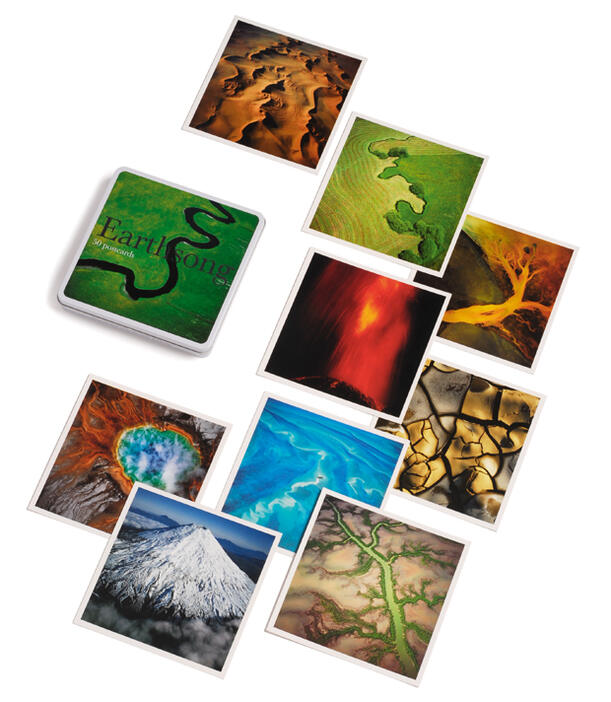 Earthsong
This new collection of postcards features an astonishing selection of pictures by the world-renowned photographer Bernhard Edmaier, whose breathtaking aerial photographs of the earth's surface include such natural phenomena as volcanoes, glaciers and arid deserts. The pictures have been chosen from Edmaier's highly successful 2004 book Earthsong, a remarkable publication that celebrates the extraordinary beauty of the untouched areas of our planet.
Specifications:
Format: Card Box
Size: 161 × 161 mm (6 3/8 × 6 3/8 in)
Pages: 50 pp
Illustrations: 50 illustrations
ISBN: 9780714845913
Bernhard Edmaier (b. 1957) trained as a civil engineer and geologist and has photographed the earth's surface for over 15 years. His extraordinary photographs are the result of meticulously planned and researched expeditions that take him from the endless deserts of Africa to the ice plains of Iceland and the coral cliffs of the Great Barrier Reef. His abstractly beautiful compositions offer an awe-inspiring view of our planet.